Realmuto, Marlins outlast Brewers in marathon
BY foxsports • September 8, 2015
MIAMI -- J.T. Realmuto has rare speed for a catcher, and he showcased it Tuesday night.
Realmuto hit two home runs, including an inside-the-parker, to help lead the Miami Marlins to a 6-4 win over the Milwaukee Brewers on Tuesday night.
"That just speaks to who J.T. is," Marlins manager Dan Jennings said. "...That's a thing of beauty. Very few catchers possess that type of speed and athleticism to be able to run off an inside-the-parker. A big night for him."
It was the first time since May 31, 1980 that a catcher had a multihomer game that included an inside-the-parker -- Montreal's Gary Carter accomplished the feat at St. Louis.
"It's exciting any time you can have your name etched in the history book in this game with all of the stuff that's happened for as long as this game has been around," Realmuto said.
A crowd of close to 1,400 was on hand, although the official paid attendance announced was 14,958.
The sparse crowd saw Realmuto become the third Marlin in franchise history to have an inside-the-park home run as part of a multihomer game. Hanley Ramirez (Sept. 27, 2006 vs. Cincinnati) and Derrek Lee (April 12, 2003 vs. Atlanta) were the other two.
Realmuto led off the fourth with a deep fly ball to center that caromed off the wall away from Domingo Santana, allowing Realmuto to score easily for his ninth homer.
"Out of the box I was kind of jogging because I thought it was either a home run or I was out because it was in the air so long," Realmuto said. "So I wasn't really running full speed, but when I saw it kick off the wall that's when I kind of picked it up and started running."
Brewers starter Taylor Jungmann said: "That ball deserves to be a home run. There's no doubt about it. That ball was crushed."
Dee Gordon recorded his 49th multihit game with two knocks and also stole two bases, giving him 50 on the season.
"He's special," Jennings said. "Dee brings it every night. The double and he scored two runs -- he's our catalyst."
Kyle Barraclough (2-0) picked up the win after retiring all five batters he faced, striking out the last four.
A.J. Ramos got the final four outs for his 24th save in 30 opportunities. Ramos entered in the eighth and struck out Jason Rogers with two runners on to end the inning and preserve a two-run lead.
Jungmann (9-6) lasted just 3 2/3 innings, allowing six runs and seven hits.
Santana hit a two-run home run and Ryan Braun had three hits for the Brewers, who left 13 on base.
"We had a lot of good at-bats throughout the game," Brewers manager Craig Counsell said. "We put a lot of pressure on them, lots of baserunners. We were just a hit away. We couldn't get that next hit."
Santana's two-run homer gave the Brewers a 2-1 lead.
Martin Prado had an RBI single in the first, and Realmuto's home run over the left field wall in the second tied the game at 2-2.
Justin Bour's base hit in the third put the Marlins on top 3-2, and they stretched their lead to 6-2 by scoring three runs in the fourth.
Gordon had an RBI double and Bour drew a bases loaded walk for his second RBI of the game later after Realmuto's second home run.
Barraclough relieved Adam Conley in the fifth with the bases loaded leading 6-2 and got the final two outs to get out of the jam. He then struck out the side in the sixth.
Conley allowed two runs and eight hits in 4 1/3 innings. He struck out seven and walked three.
UP NEXT
Brewers righty Ariel Pena (1-0, 6.00 ERA) will make his first major league start in Wednesday's series finale. He allowed two runs in three innings in his debut on Sept. 5 at Cincinnati.
Marlins righty Tom Koehler (8-13, 4.08) had one of his worst starts of the season against the Brewers on Aug. 19 allowing seven runs in 4 1/3 innings.
---
---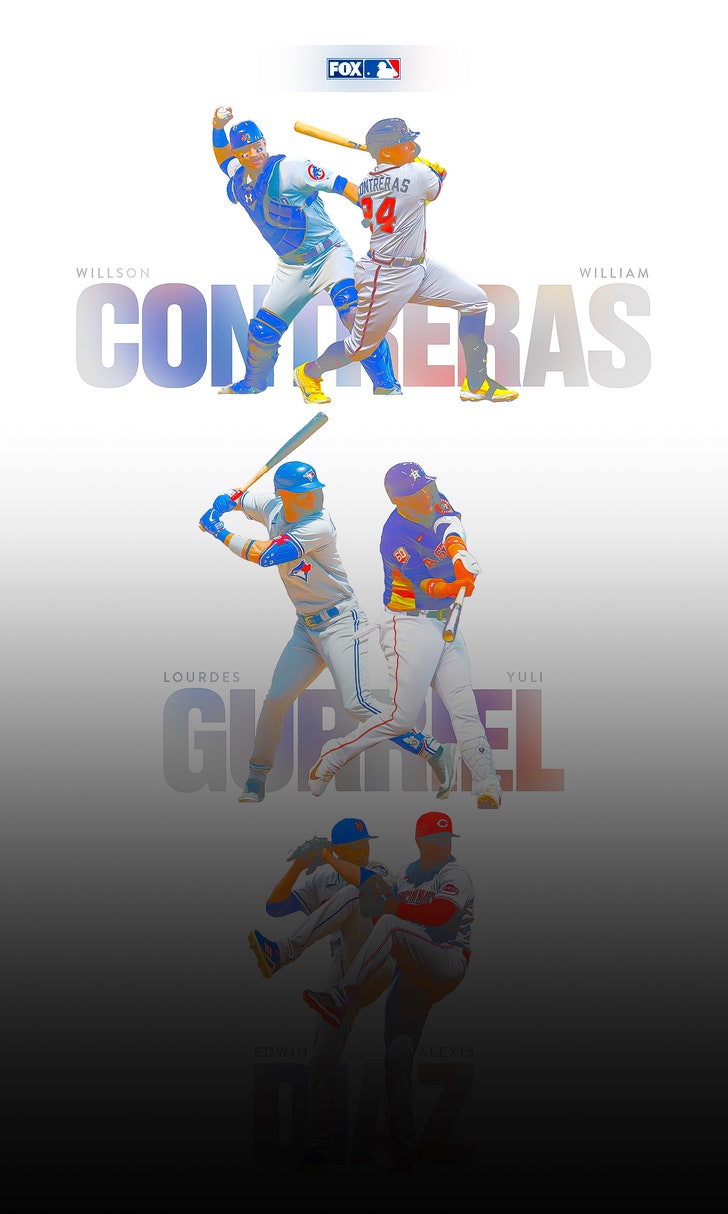 MLB's Best Brothers: Willson, William Contreras top the list of duos