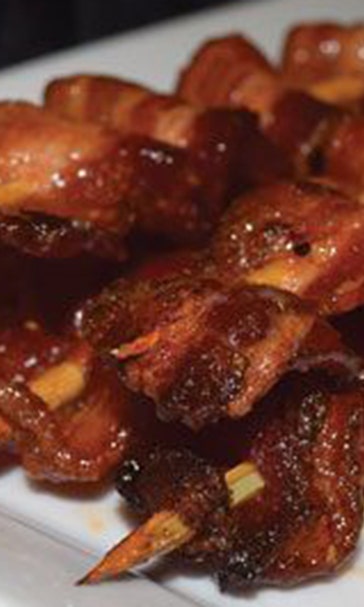 Ready, set, eat! Charlotte track is at it again with unique menu
April 17, 2015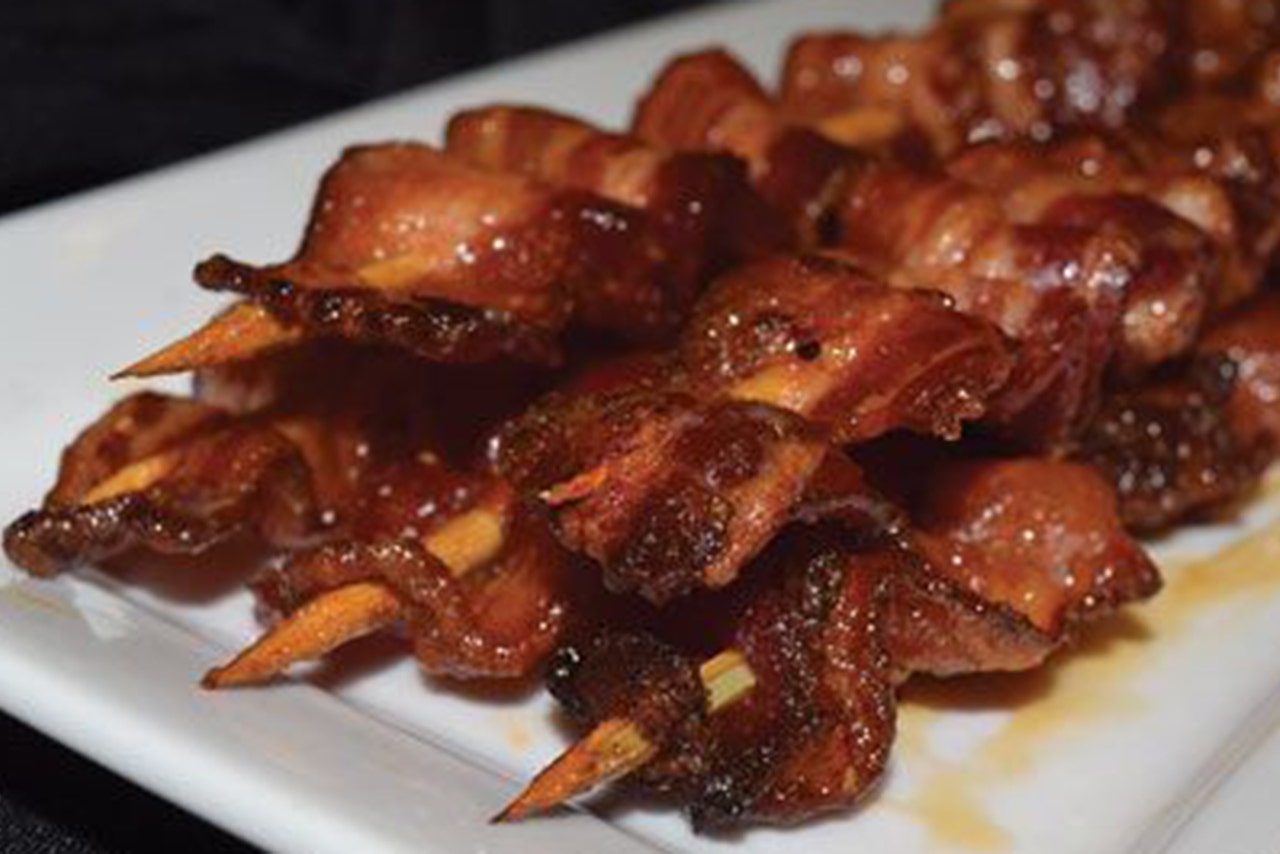 Charlotte Motor Speedway is at it again.
The track that has given fans chocolate-covered bacon and the Funnel Baconator has partnered again with Levy Restaurants to create more, uh, unique items to sell at its concession stands during the 10 Days of NASCAR Thunder, when it will host the Sprint All-Star Race, the Coca-Cola 600 and many events in between.
The latest additions to the CMS menu? Candied-Bacon Lollipops, the Crank Shaft Burrito and the Speedway Picnic Burger.
According to a CMS press release, the Candied-Bacon Lollipops "combine the savory saltiness of thick-cut bacon with the sweetness of brown sugar and maple syrup and an added kick of Sriracha chili sauce and black pepper, creating a medley of flavors that will satisfy the taste buds." It comes on a skewer and will cost $5. And hey, supposedly it's only 225 calories.
For those looking for something a little more filling, the Crank Shaft Burrito is a 6.5-pound behemoth that can feed a family of four (maybe more) for $25. At 1,685 calories, the gargantuan burrito consists of four 12-inch tortillas stuffed with 1.5 pounds of baked beans, 1.5 pounds of coleslaw and three pounds of Carolina pulled pork, tossed with house-made "Speedway City" barbecue sauce, and topped with eight ounces of white queso, four ounces of jalapenos, more baked beans, slaw and pulled pork.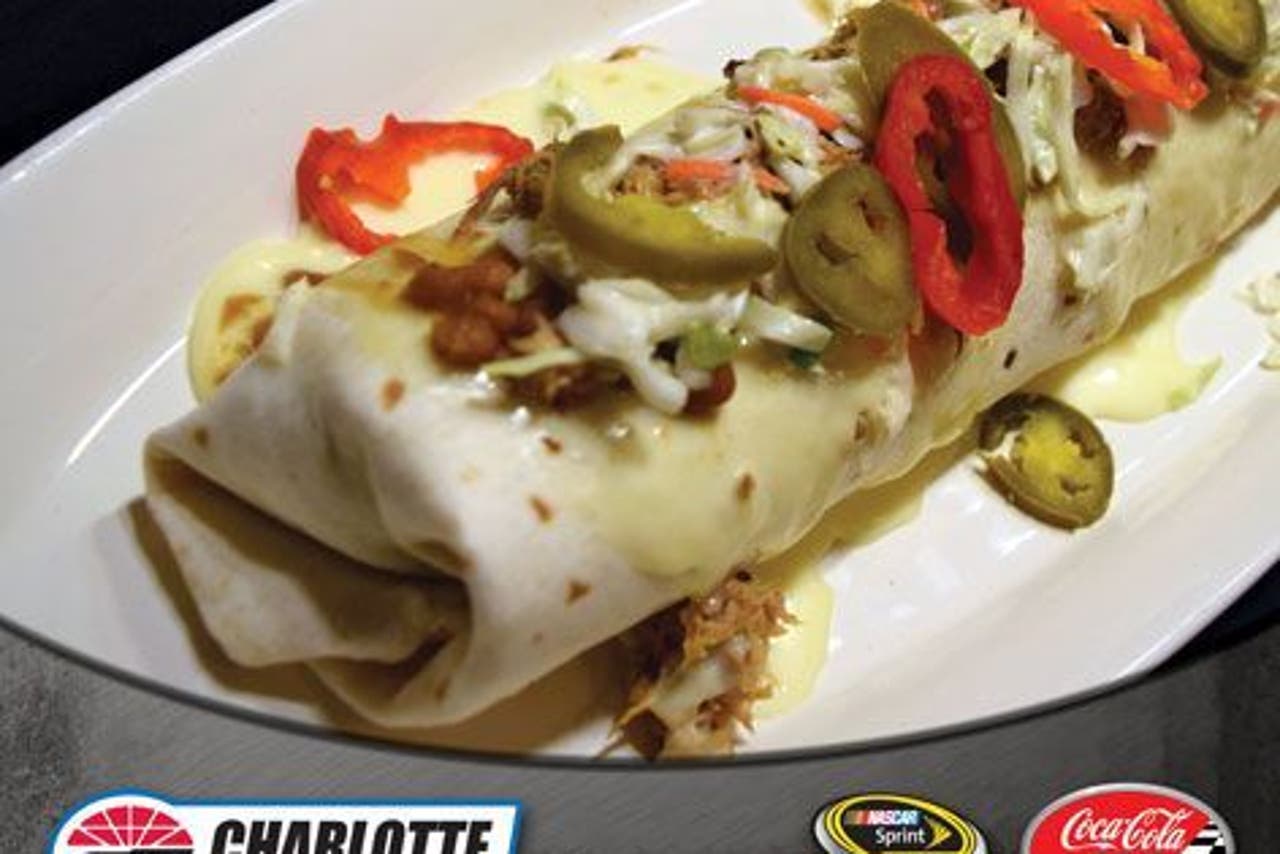 The Crank Shaft Burrito in all its jalapeno-infused glory.
And for fans looking for more traditional fare, but of course on a much larger scale, Levy Restaurants has put a twist on the average family picnic with the six-pound Speedway Picnic Burger. Made to share with family and friends, this bad boy weighs in at 2,156 calories and is described by CMS as "a smorgasbord of food" that consists of eight quarter-pound burgers, eight hot dogs, 1.5 pounds of pulled pork, one pound of bacon, lettuce, tomatoes and eight slices of American cheese piled on a 14-inch sesame seed bun.The burger costs $35, comes wrapped with a tablecloth and also includes serving utensils, plates and napkins "for the full speedway picnic experience."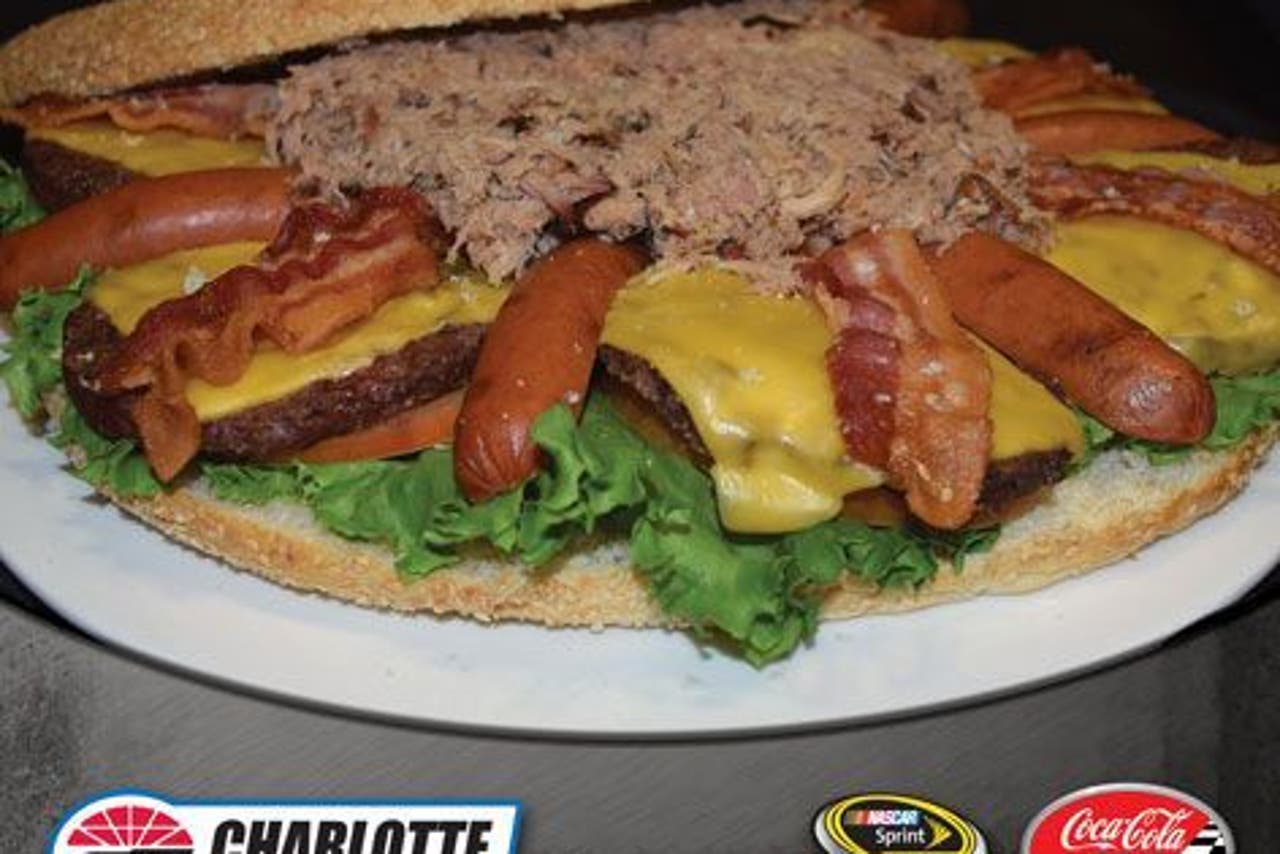 The Speedway Picnic Burger.
All of these items will be available near the Levy concessions areas on the frontstretch concourse during the 10 Days of Thunder in May. Fans presumably will be required to bring their own antacids for possible heartburn or indigestion relief.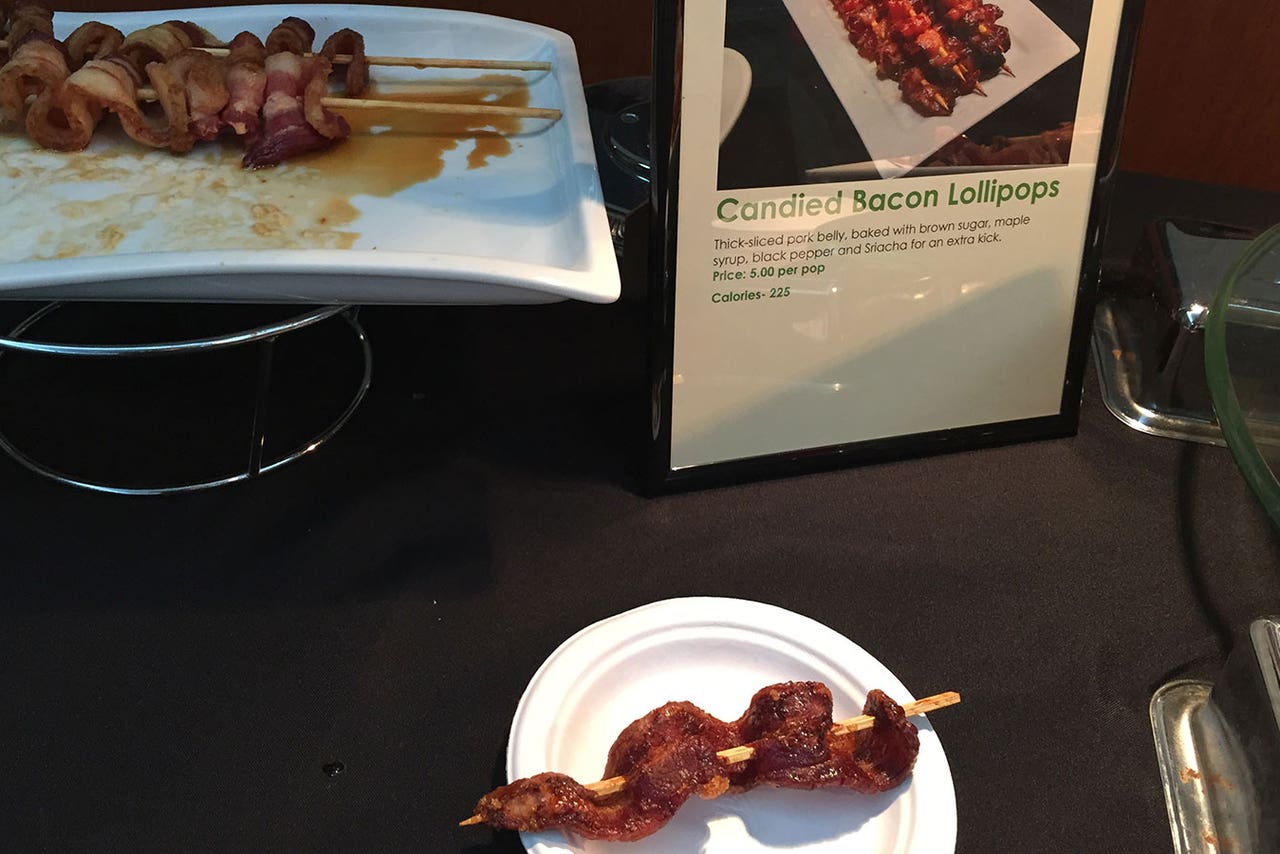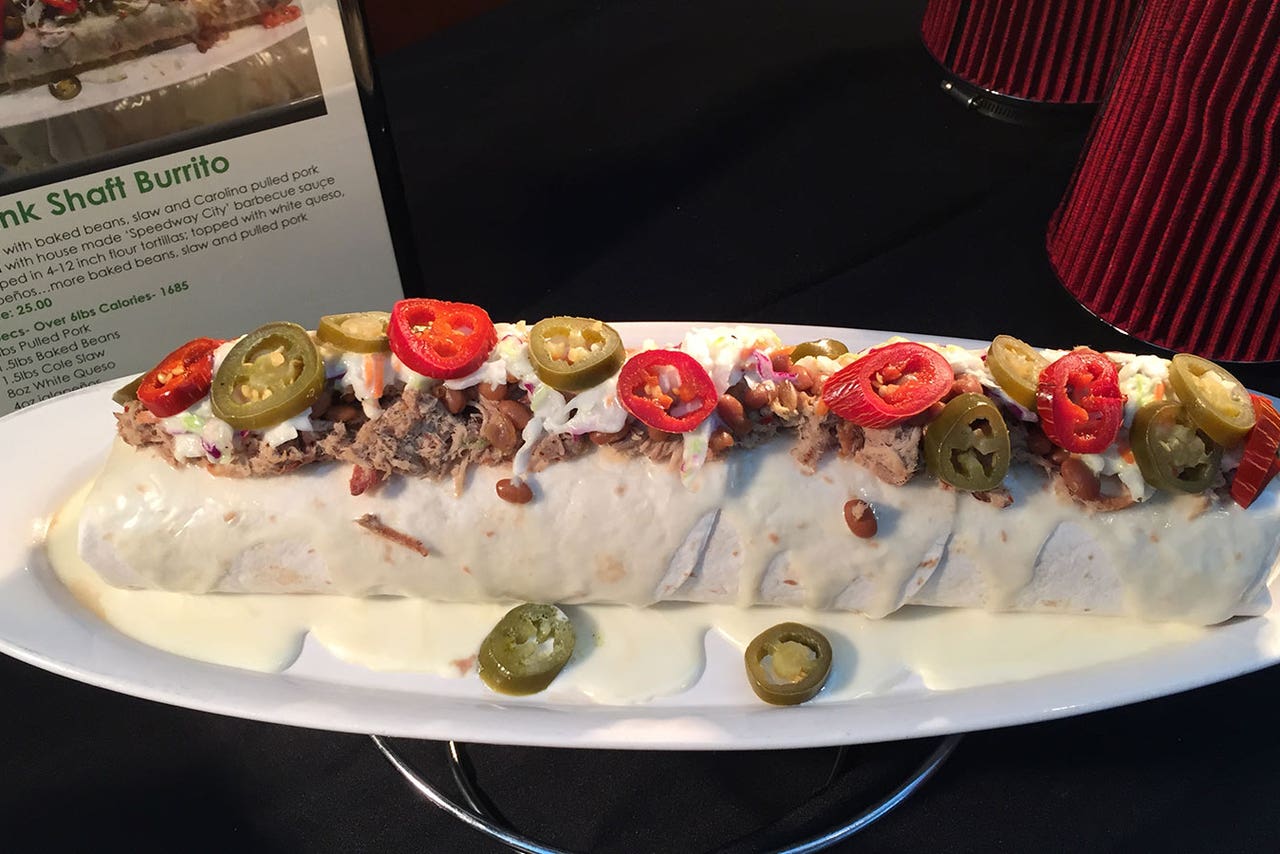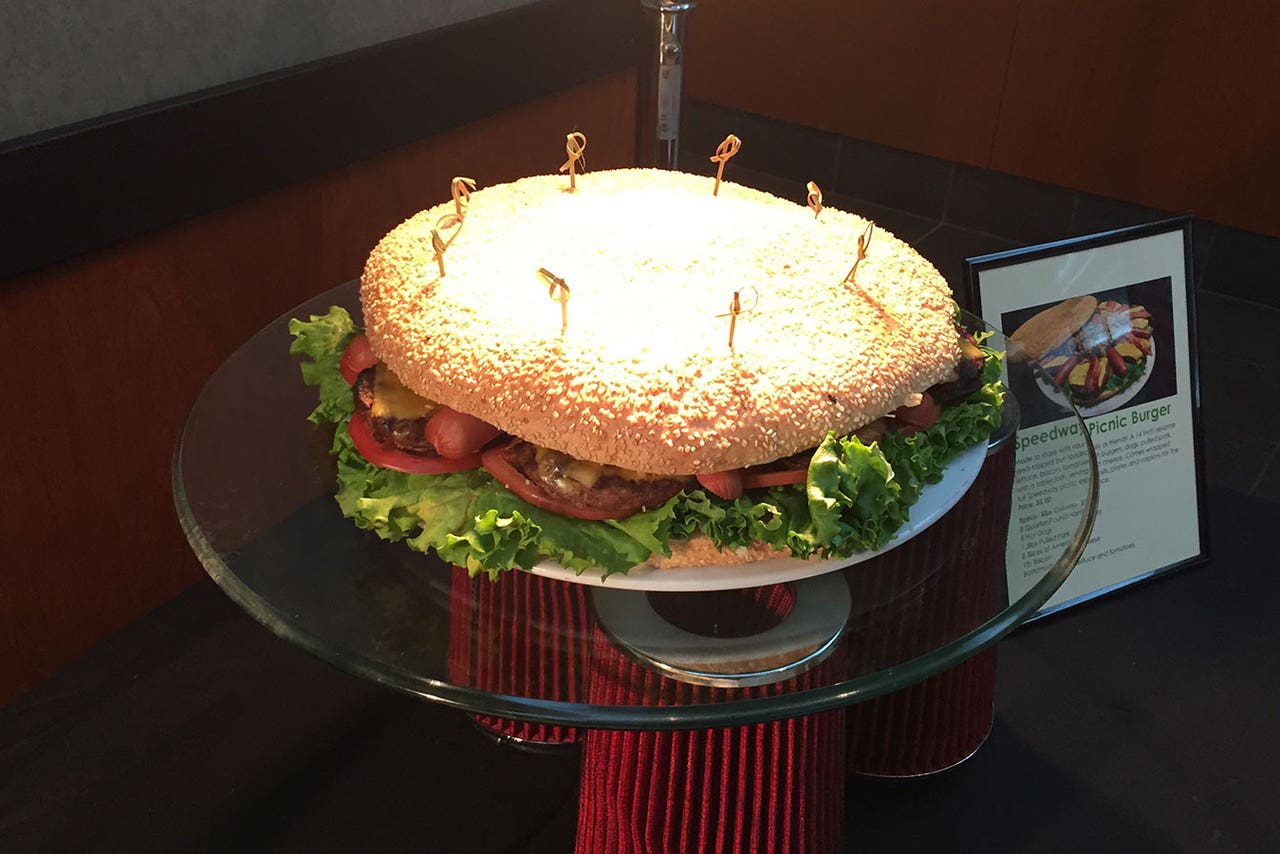 ---
---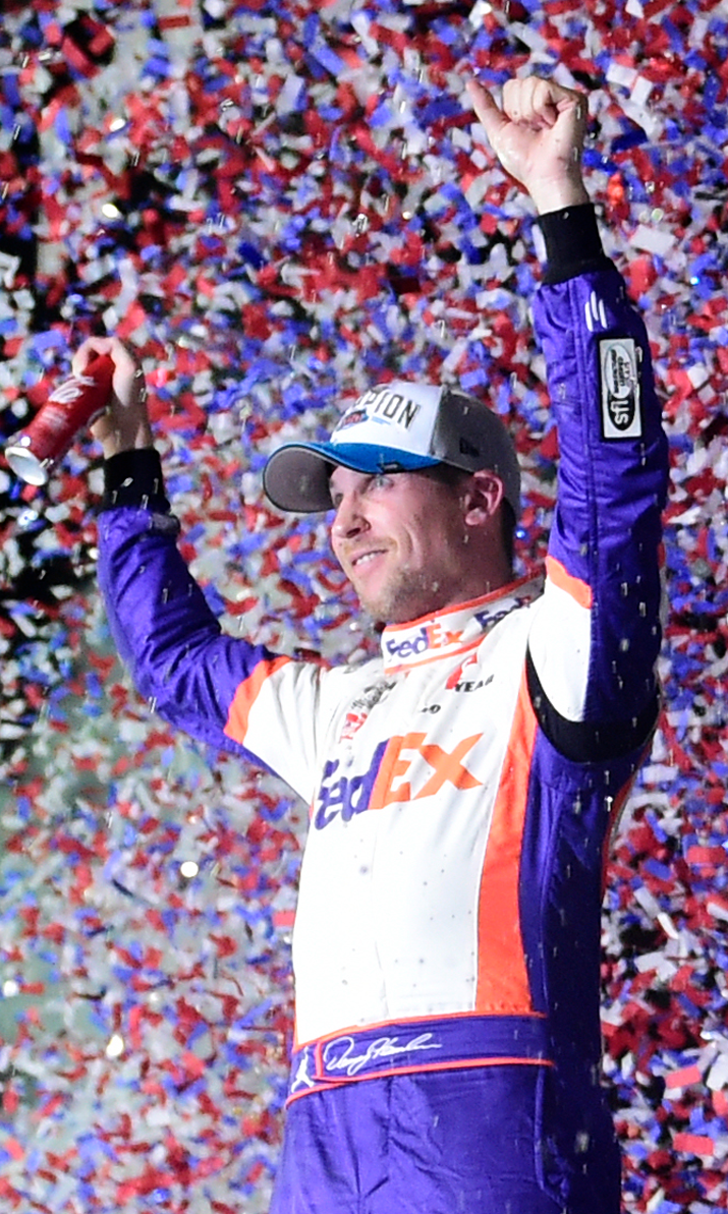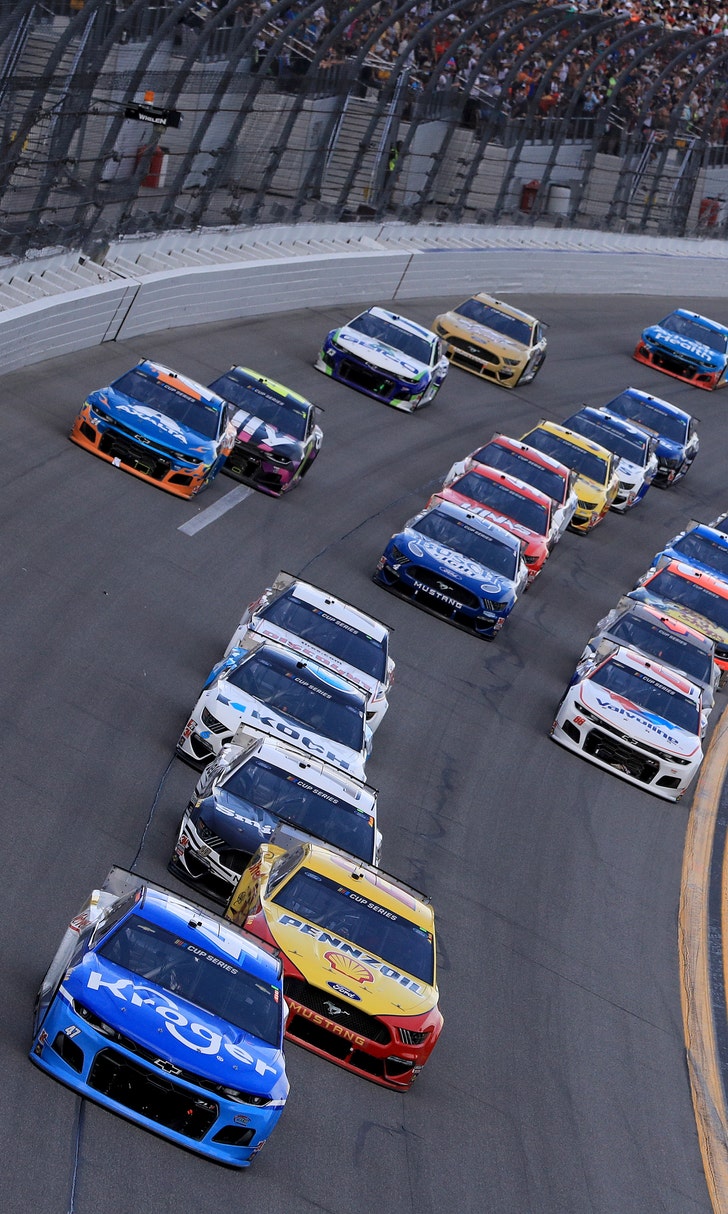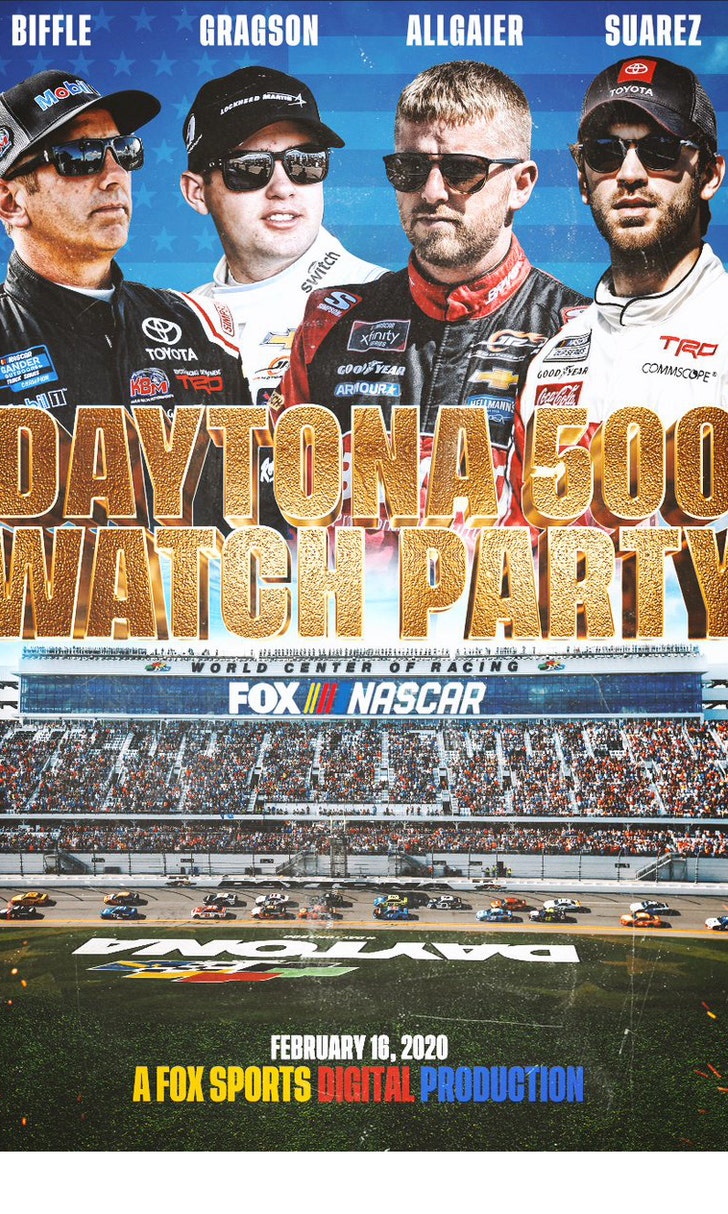 The Daytona 500 Watch Party!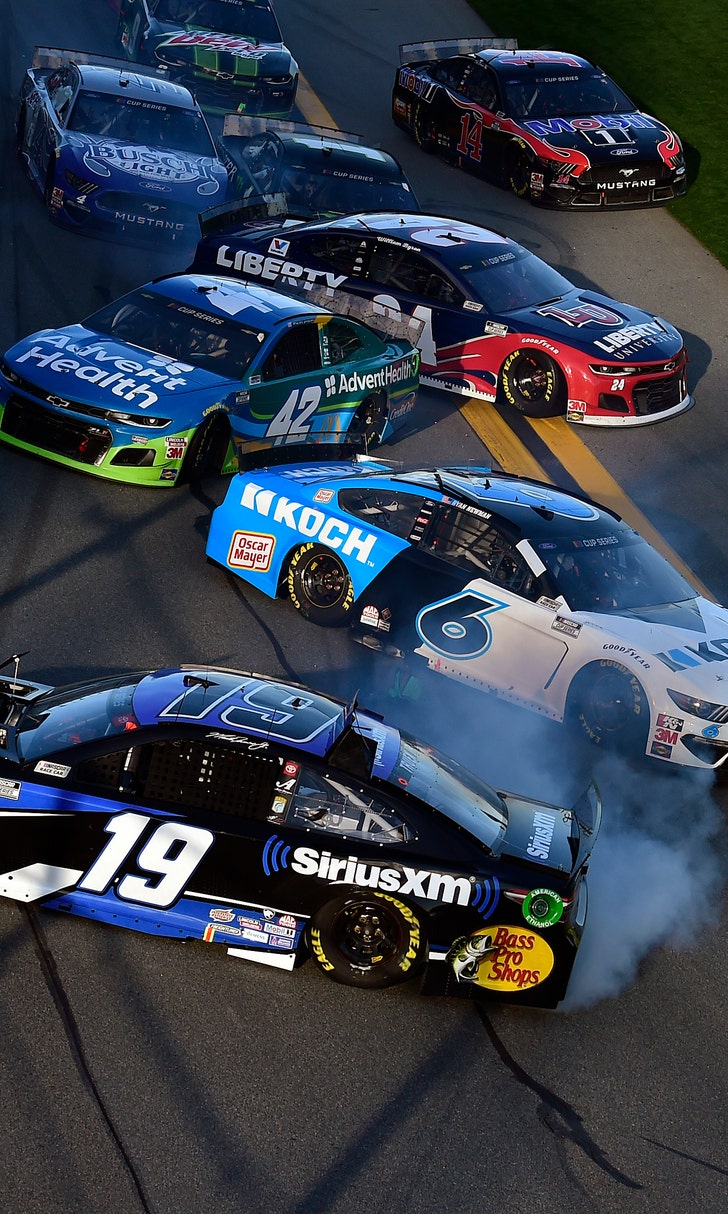 The Numbers Game At Daytona