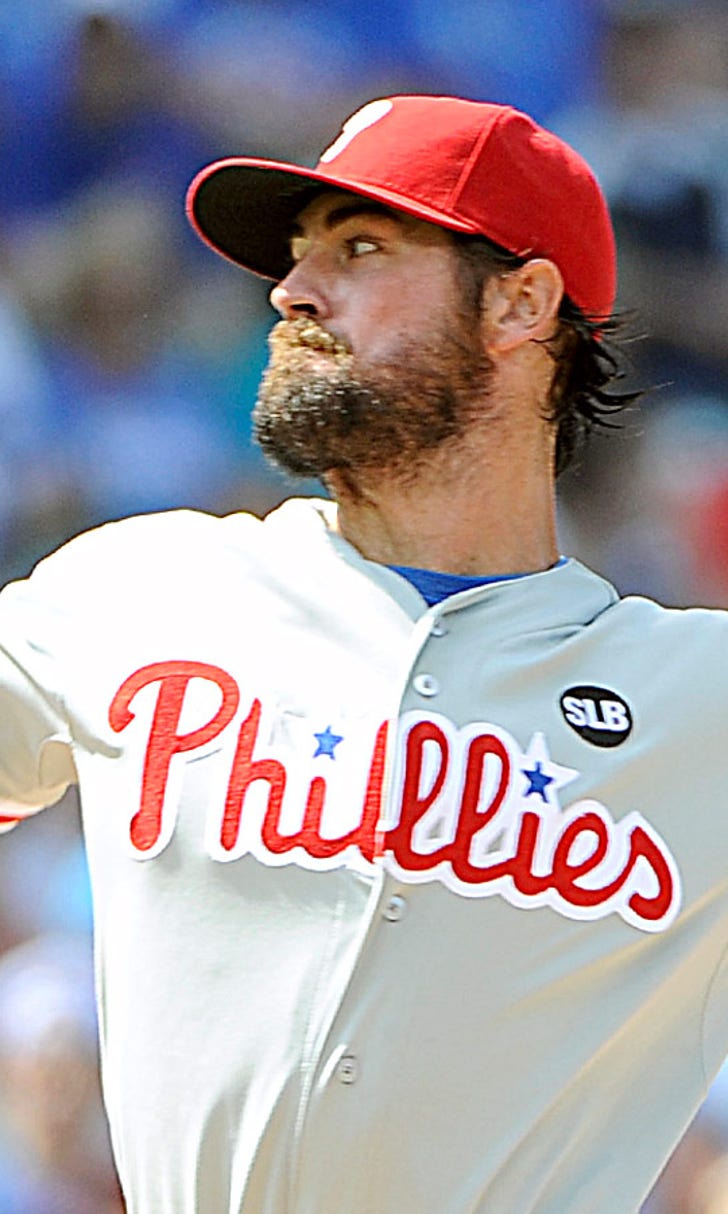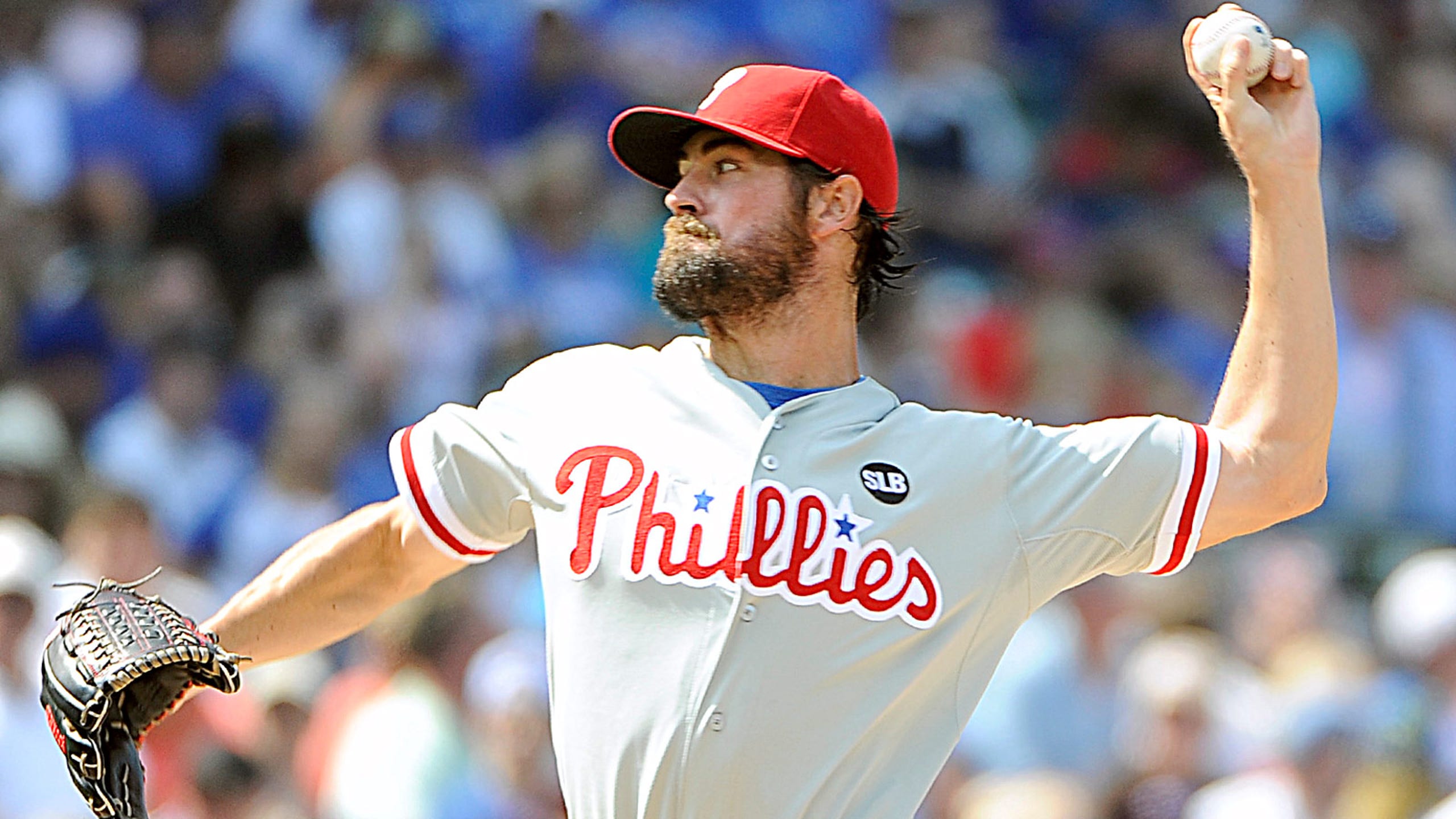 Rangers still in the mix for Cole Hamels?
BY foxsports • July 26, 2015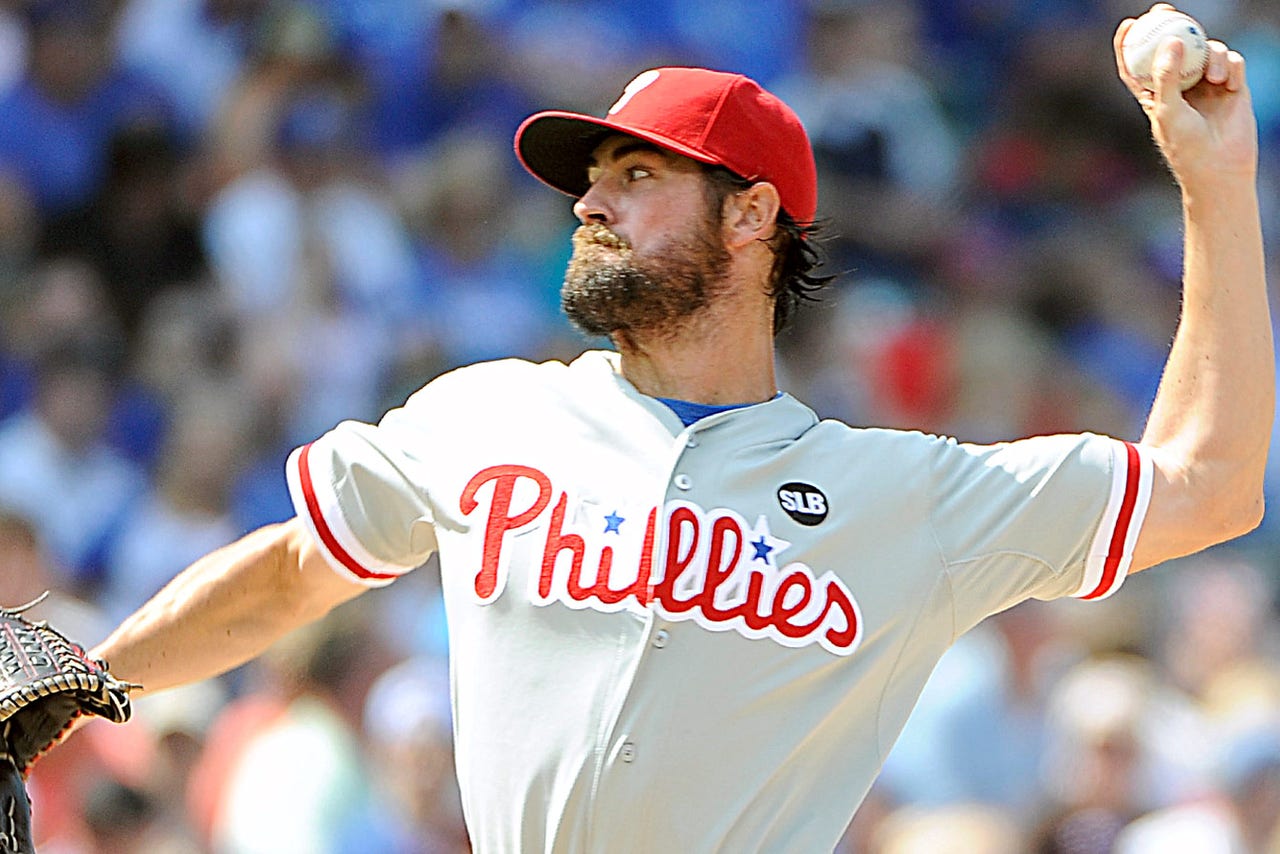 Philadelphia Phillies ace Cole Hamels reminded everyone Saturday that he's still a dominant pitcher. He no-hit the Chicago Cubs in what was likely his final start for the only organization he's known.
The Texas Rangers continue to be mentioned as a possible destination for Hamels before Friday's trade deadline, but I'm not buying it. This team doesn't have a realistic shot at the playoffs this season, so trading for Hamels would be more about 2016 and 2017. Hamels would be under contract through 2018, but he probably can only remain an elite pitcher a couple more seasons. He'll be 32 in December
The Rangers should have Yu Darvish, Derek Holland and Martin Perez ready to go in 2016. And Colby Lewis is likely to be available even if he's traded this week. He seems to have zero interest in joining another team right now.
Perez has already returned and Holland is about to go on a rehab assignment. Adding another big contract (see Shin-Soo Choo, Prince Fielder, Elvis Andrus) wouldn't be wise. Principal owners Ray Davis and Bob Simpson are understandably gun-shy after those deals, although Fielder's contract seems more reasonable now.
If the Phillies were willing to pick up a large portion of Hamels' contract, he might seem more attractive. The thought of Darvish and Hamels at the top of the rotation sounds pretty enticing. But I'm always wary of pitchers who've had all their success in the National League. Only pitching against eight real hitters is a pretty big advantage.
The Phillies will likely ask for Double-A outfielder Nomar Mazara in any trade scenario with the Rangers. I wouldn't give him up for the aging lefty. The scouts I talk to don't think Hamels can pitch up to his contract the next three years.
The Rangers are only in this discussion because of their relatively deep farm system. I think trading top prospects only makes sense when you're on the verge of something. I love what Houston Astros did in acquiring Scott Kazmir. They picked up a legitimate No. 2 starter without having to include front-line prospects.
Teams will wait this out because they know the Phillies don't really have the option of keeping Hamels. I don't think the Rangers will make a strong push for him. General manager Jon Daniels is sort of stuck in the middle. He wants to show belief in this year's team, but going after Hamels seems like a reach.
Trading for a right-handed bat might be the more prudent thing to do right now. Yovani Gallardo has cratered after a strong June. Teams have been scouting him the last few starts. He's shown them the inability to pitch deep into games. And on Saturday in Anaheim he couldn't get through five innings.
Daniels hasn't had a lot of experience as a seller the last few years. But he's not been on point as a buyer, either. 
He's in Anaheim to try and get a read on where this team truly is right now. And a couple of hardfought wins against the division leaders may have given him pause.
There's a chance the Rangers will return from this road trip trailing the Angels by 5 1/2 games. And that would make it even tougher for Daniels to become a seller.
---
---