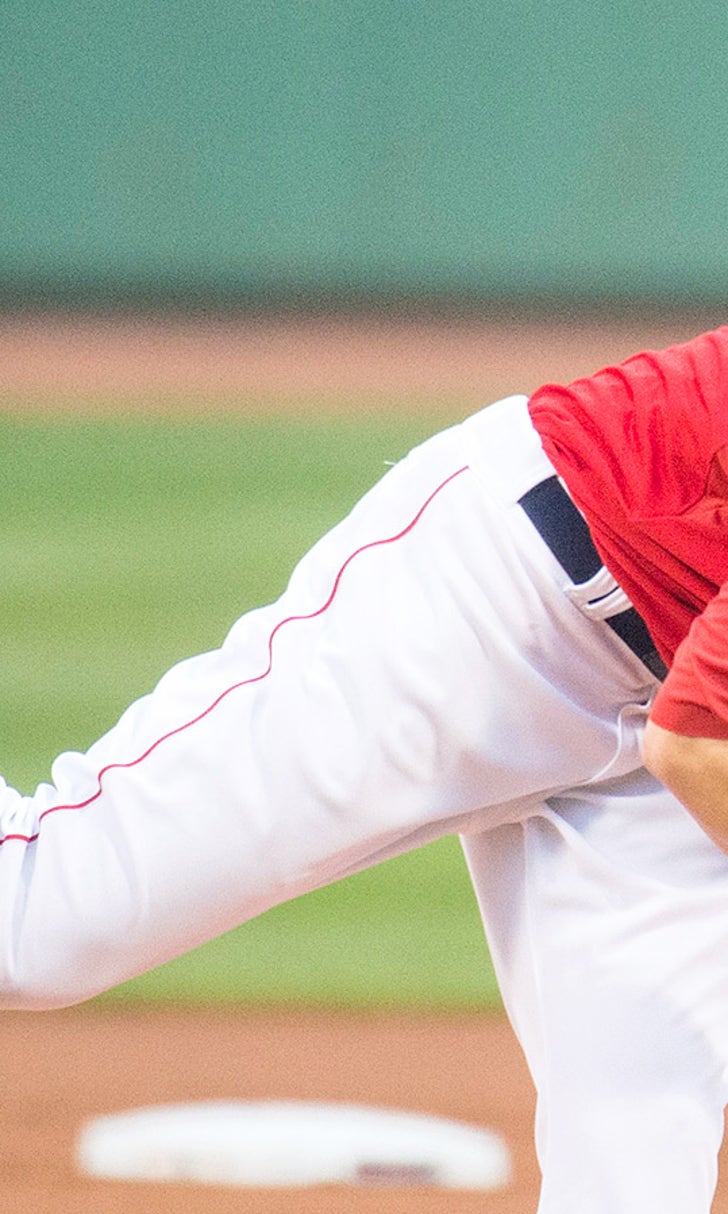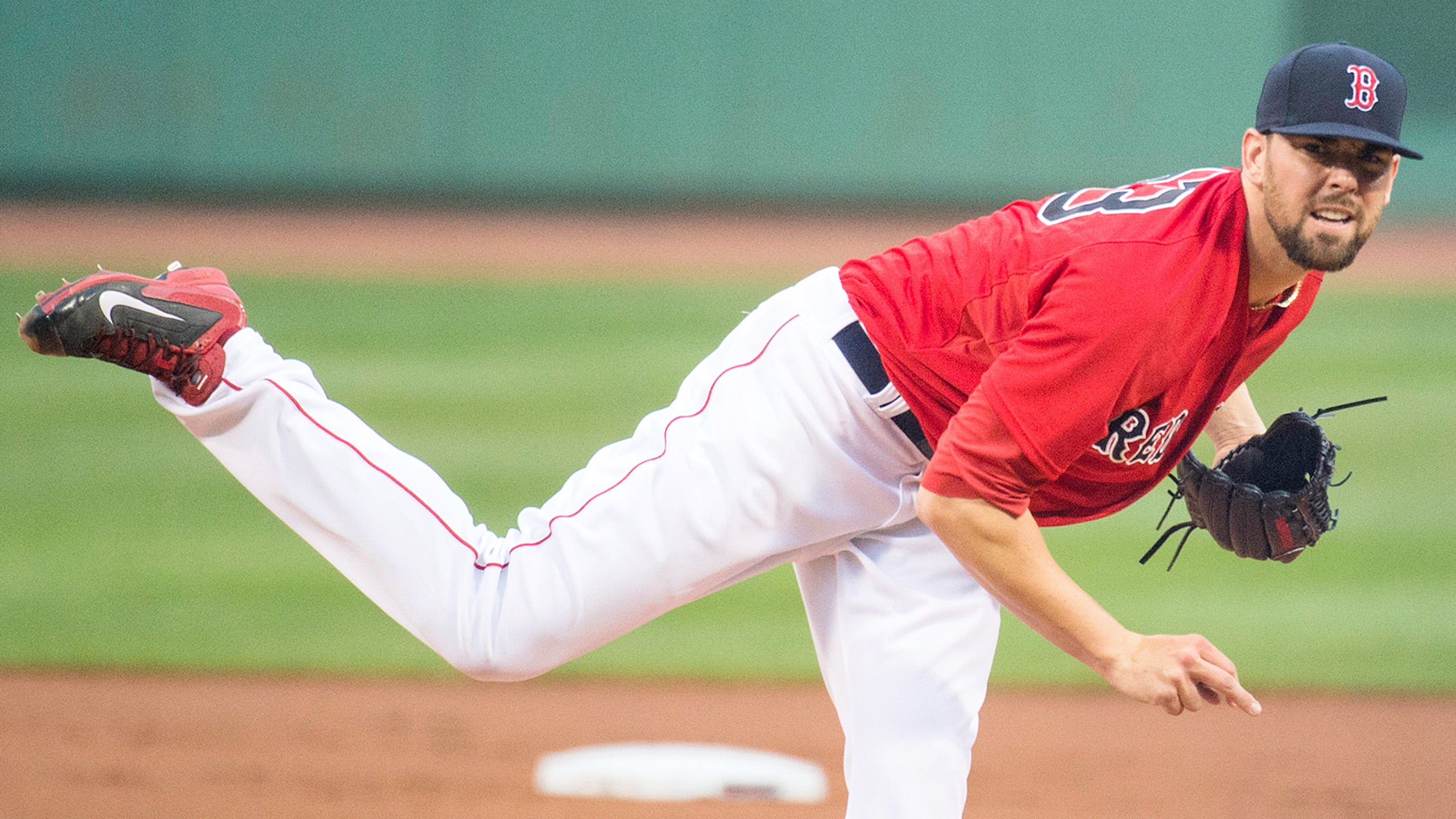 Ranaudo adjusting to new life with Rangers
BY foxsports • February 3, 2015
HURST, Texas -- The shock of getting traded has worn off for new Texas Rangers right-hander Anthony Ranaudo.
Now Ranaudo, who was acquired last week from Boston for Robbie Ross Jr., is going about the business of trying to make a favorable impression with his new employers.
Ranaudo was one of several Texas players working out at Hurst L.D. Bell High School Tuesday. He threw for new pitching coach Mike Maddux Monday and is taking the new few days in the Metroplex to get to know his new teammates.
The Rangers already know something about Ranaudo. They drafted him out of high school in 2007 but he ended up signing with LSU. Ranaudo was a first-round pick for Boston in 2010 and the 25-year-old made his major-league debut last year with the Red Sox. He went 4-3 in seven starts with a 4.81 ERA.
The numbers weren't what Ranaudo had hoped for but at least he has an idea of what to expect if he makes it past the competition for the No. 5 starting spot in the Texas rotation.
"I know it was only seven starts and maybe 40 innings, but just learning the game, learning the strike zone, learning the hitters, learning some of their approaches," he said. "I think those are some of the biggest things I took away. Obviously it wasn't an extended period of time but I was familiar with the strike zone, learning what is a major league strike and the difference in what's a quality strike and just throwing a strike. I think those are the big things I take away and those are probably the things I'll take to spring training with me."
He allowed 10 homers in 39 1/3 innings for the Red Sox, one more than he allowed in nearly 140 innings of Triple-A work. He thinks that had a lot to do with his work load and the fact that there's a difference between throwing a strike and a quality strike, especially to major-league hitters.
Ranaudo has three pitches he's comfortable with, a four-seam fastball, a curve and a changeup. He thought his changeup got better with Boston because he had to throw it more because the fatigue made his curveball less effective. He's also spent the offseason working on his slider.
Ranaudo is now in the mix for the No. 5 spot along with the likes of Ross Detwiler, Nick Tepesch and Nick Martinez. While winning a job out of spring in a top priority, he knows he can only control so much.
"If my name's in that discussion then that's great," he said. "Being new to an organization and not being familiar might work to my advantage where I'm not worried about pecking order and stuff like that. Obviously there are pretty established guys in the rotation. I know there are opportunities and if I take care of the stuff I can take care of I might be in a position for that and if that works out that's great. I'm just trying to take the approach of new organization trying to make a good impression and show them what I'm capable of and going out there and competing."
Briefly
• The Rangers have moved up the sale of individual tickets for the season to Feb. 27. The sale begins at 8 a.m. and is for all games but Opening Day. 
• The Rangers have invited left-hander Martire Garcia to big-league camp as a non-roster player. Garcia pitched for Class A Myrtle Beach, Double-A Frisco and Triple-A Round Rock last season. He posted an ERA of 2.59 in his 23 games.
• The spring training broadcast schedule will include 15 radio broadcasts on 105.3 FM (The Fan) as well as four on FOX Sports Southwest. The first FSSW game is the March 21 game in San Antonio against the Los Angeles Dodgers.
MORE FROM FOX SPORTS SOUTHWEST: 
- Highest paid coaches in college football
- Ranking NFL quarterback salaries
- Oldest player on every NBA team
---