Andrew Donnal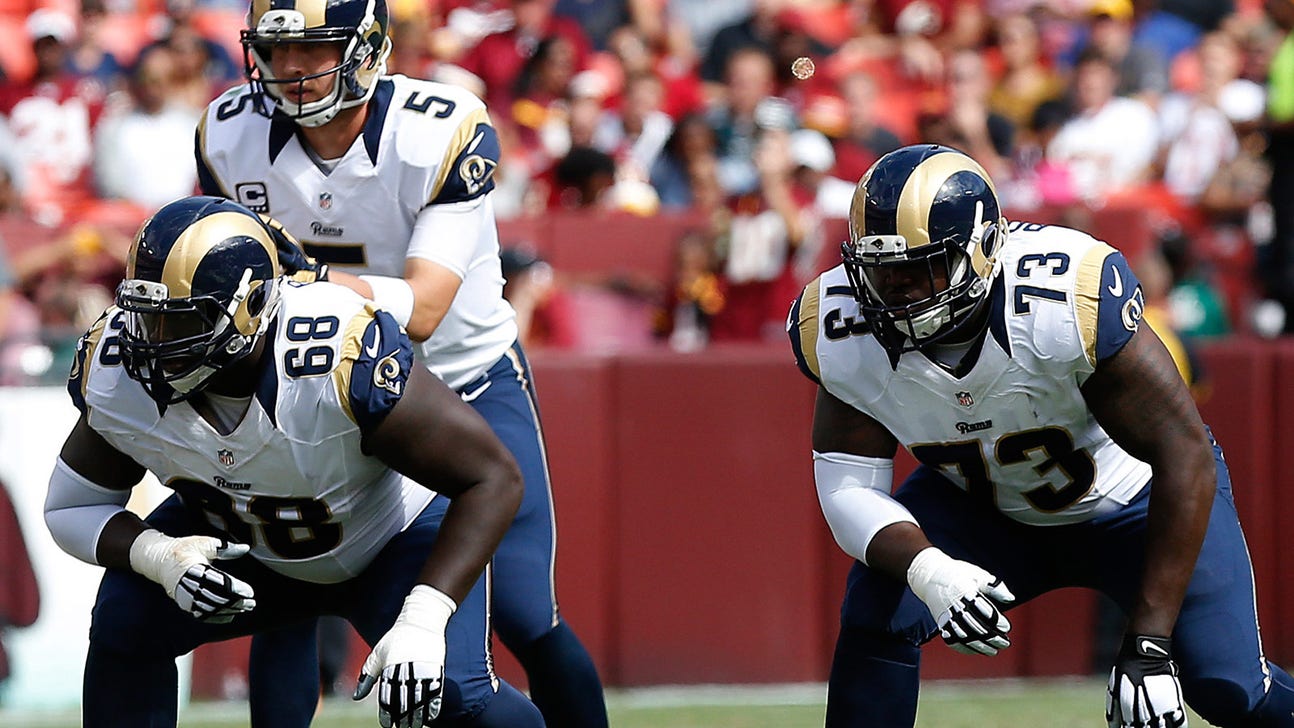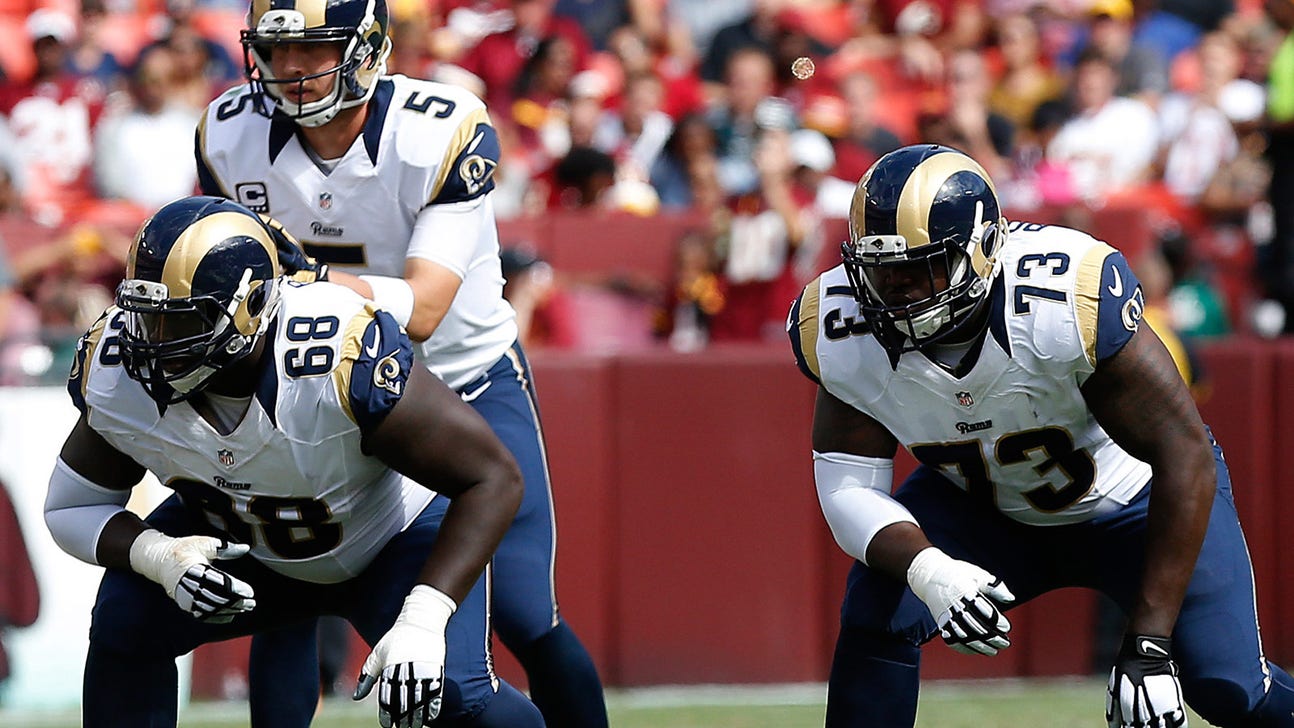 Andrew Donnal
Rams still believe in Robinson, but flags keep flying
Published
Nov. 18, 2015 8:50 p.m. ET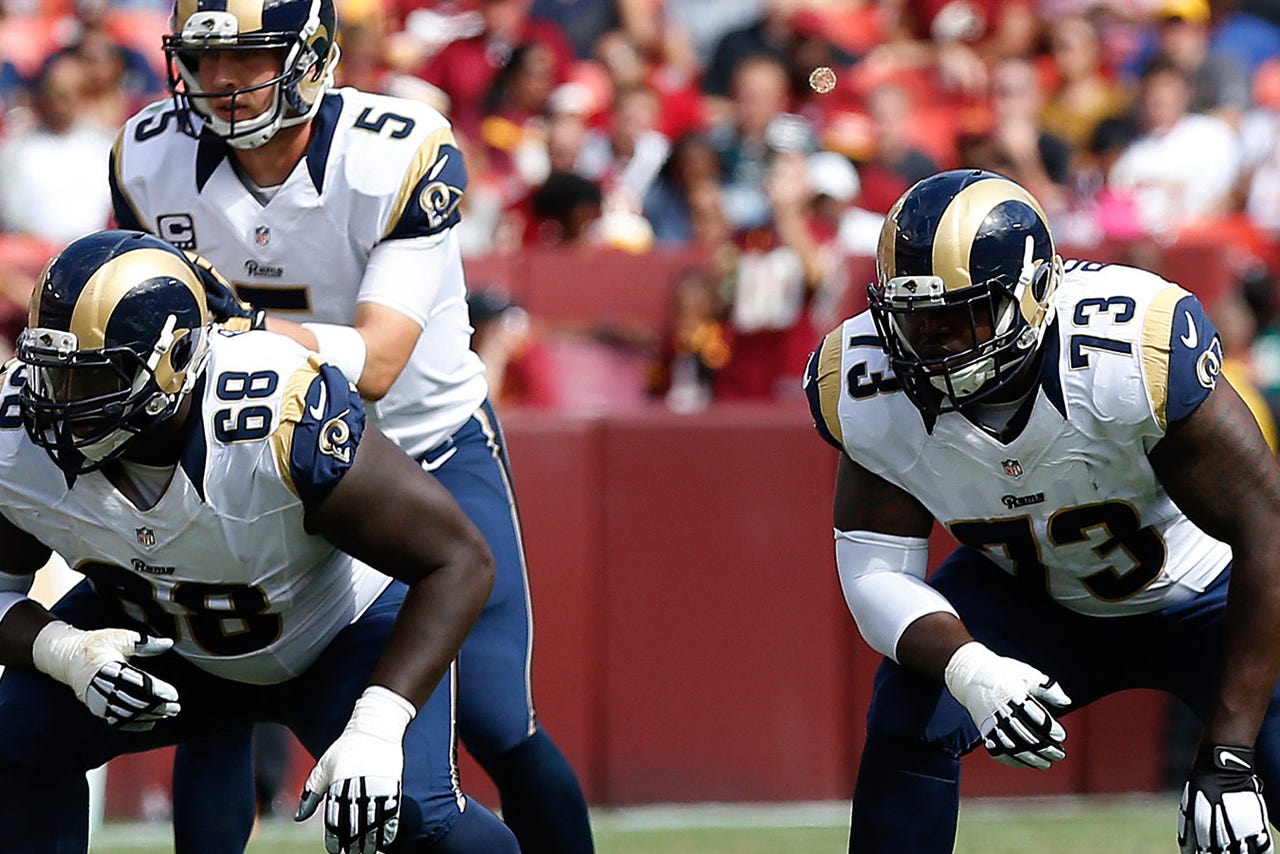 ST. LOUIS -- Penalties have been a big problem for St. Louis Rams offensive tackle Greg Robinson. The second overall pick last year is hard at work trying to avoid the flags.
The Rams remain convinced that Robinson, with a little more work on improving technique and eliminating mistakes, can become a force. At times, he's going too fast and trying too hard.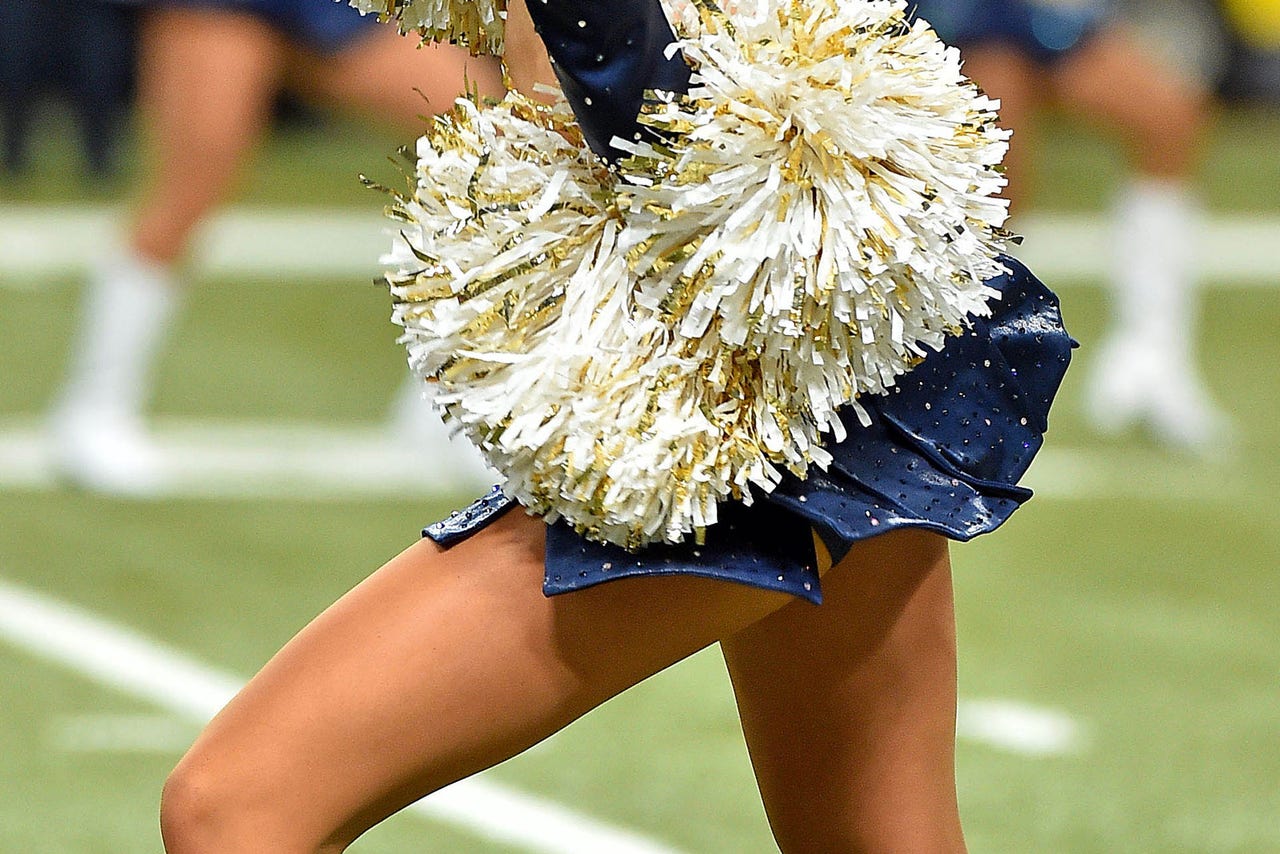 Lookin' good! Flip through our photo album of NFL cheerleaders.
"When he's consistent with his technique and clean with his hands, he's pretty," offensive line coach Paul Boudreau said Wednesday. "He can be a great player."
In nine games Robinson has been whistled eight times for holding, tied for the most in the NFL. He has 11 penalties overall, second most in the league and trailing only Saints cornerback Brandon Browner, who has 17.
The Rams (4-5) need Robinson to clean things up, especially now, given the uncertain state of the line.
Rookie guard Jamon Brown (broken leg) and backup Darryl Williams (wrist) were both knocked out for the season trying to make the tackle after an interception late in last week's loss, joining guard Rodger Saffold (shoulder) on season-ending injured reserve. Tackle Rob Havenstein (Achilles) has battled injuries recently and the Rams have added reinforcements this week.
Robinson will be making his 22nd start this week at Baltimore. He's been at his best opening holes for rookie Todd Gurley, who began his career with four consecutive 100-yard rushing games and will play alongside veteran guard Garrett Reynolds on Sunday to add to his comfort factor.
He's a bit confused by some of the calls, saying the technique worked for him just fine at Auburn, which he helped lead to the national title game.
"I feel like the things I was taught in college, I've tried to transition to the league," Robinson said. "It's just that things that I think are fine, it's not, and I don't really know until the flag is thrown."
Some of the calls on Robinson have been obvious. Others have been head scratchers, like a few instances where he pile-drives an opponent and then pushes him to the ground, what Boudreau referred to as a "gravity block."
"I don't really think most of the calls are fair by the refs," Robinson said. "Sometimes you can't be as aggressive as you want to be, and it's something I have to learn. It just comes with time."
Three of the holding calls came in last week's loss to the Bears. One of them nullified a nullified a 17-yard scoring run by Tavon Austin in the first quarter, and the Rams ended up settling for a field goal. The other two pushed back the offense and led to punts.
"He's making progress from the standpoint of knowing exactly what to do, but how to do it has been a little inconsistent here as of late," coach Jeff Fisher said. "The holdings, sometimes they're called, sometimes they're not. But, if they're looking at him as a grabber right now, then he's got to keep his hands inside."
Coaches have worked with him firing out instead of spreading his arms and encircling opponents as he did in college. Robinson is at a disadvantage compared to Havenstein and fellow rookie Andrew Donnal, who played in pro-style offenses in college at Wisconsin and Iowa. Robinson and supplemental fifth-round pick Isaiah Battle (Clemson) did not.
"The technique is totally different," Boudreau said. "Everything they did was in a two-point stance."
Robinson never imagined the transition to the NFL would be this difficult.
"Honestly, I thought that my athletic ability would make up for a lot of it," Robinson said. "I feel like I've come a long way; they've worked with me a lot and I feel like I'm making progress."
---
---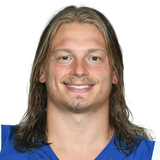 Get more from Andrew Donnal
Follow your favorites to get information about games, news and more
---