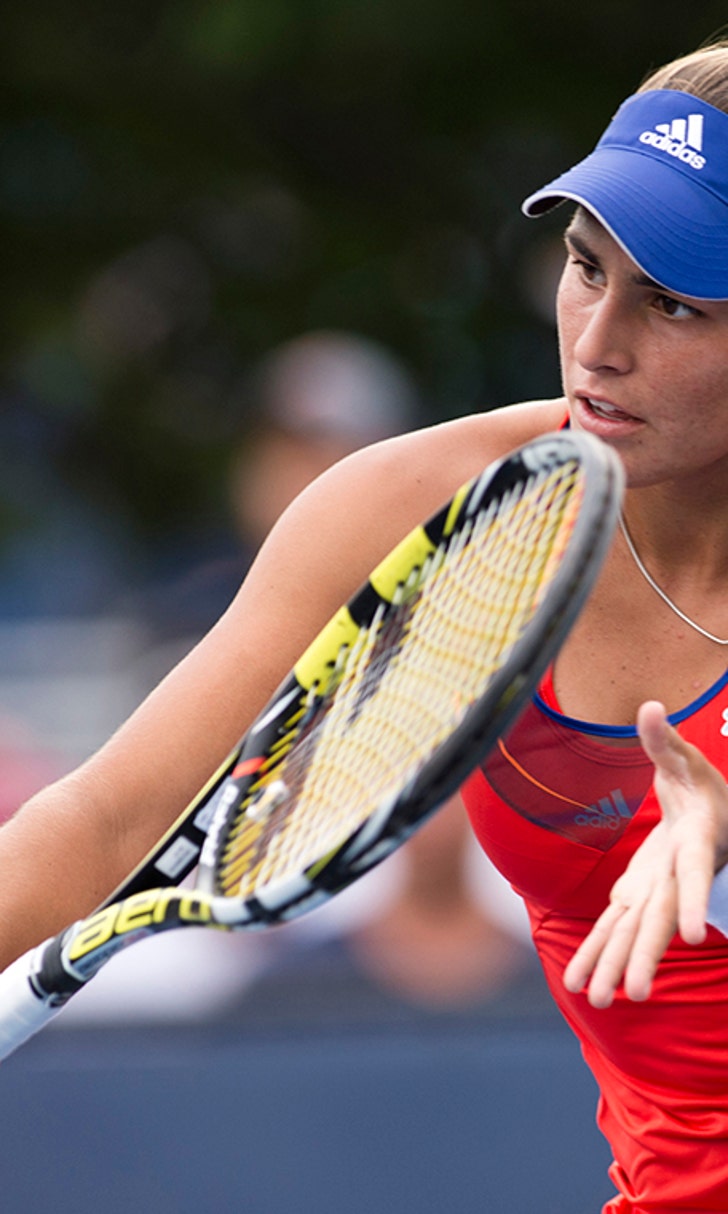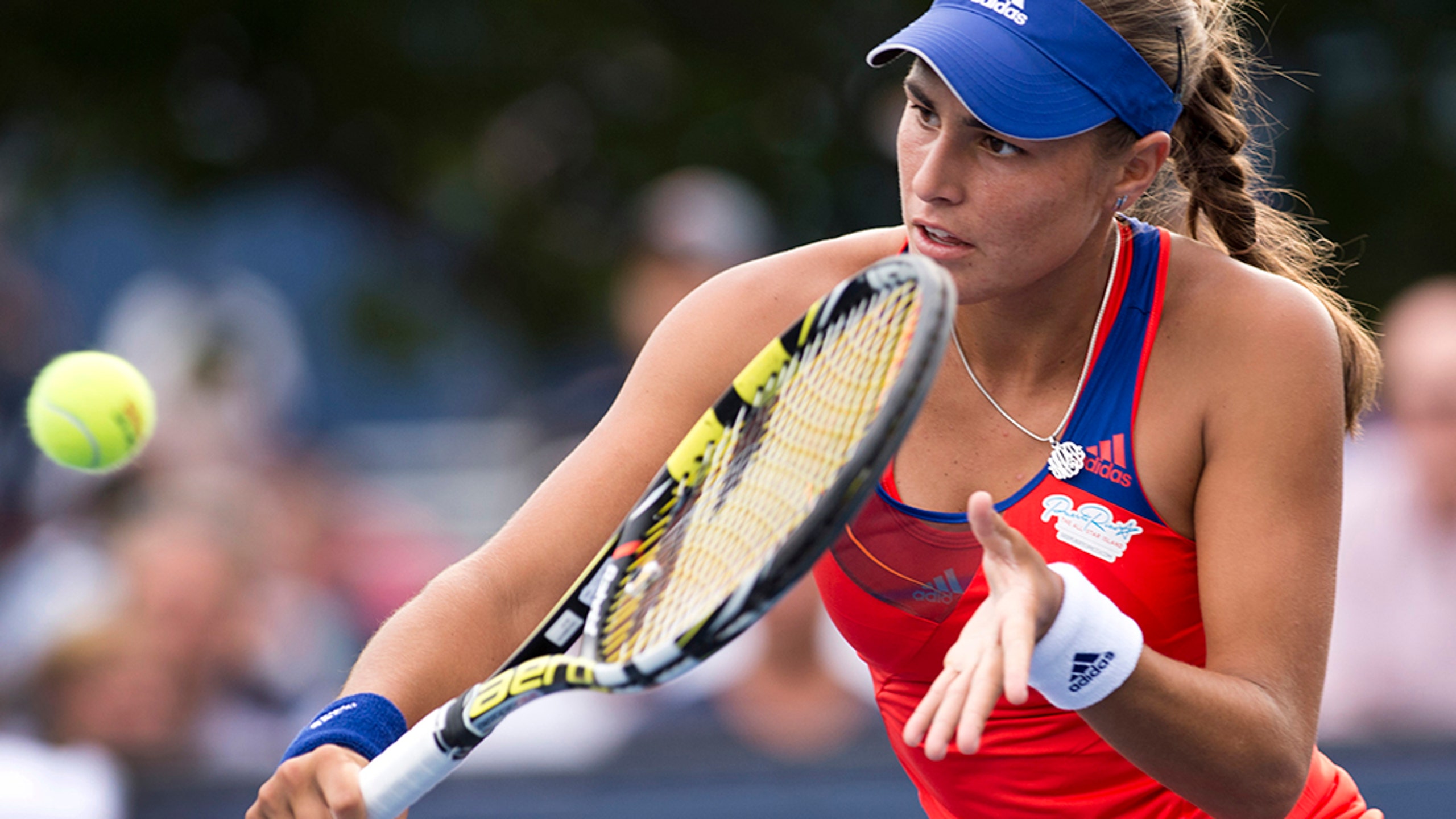 Puigmania Hits Tennis!
BY Aaron Torres • September 22, 2013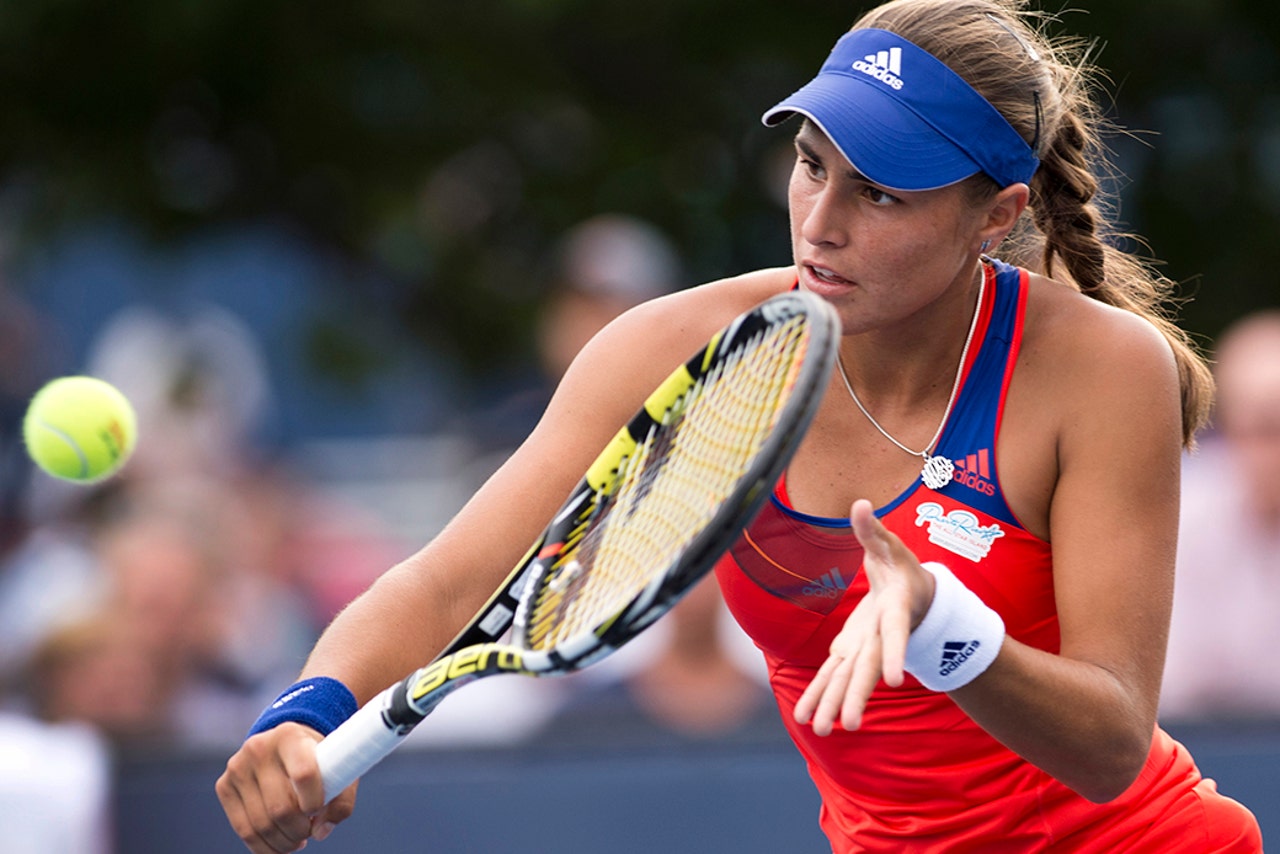 While Yasiel Puig has taken the sporting world by storm in the summer of 2013, there is another Puig- Monica- who appears set to open eyes as well. The soon-to-be 20-year-old Puerto Rican tennis player is one of the emerging young stars in her sport; she recently made it to the fourth round of Wimbledon and is currently ranked No. 44 in the world.
Puig has had a busy summer, but before she departed the U.S. Open in New York, she took some time to chat with Fox Sports Live. She discussed her role as an ambassador as a young Puerto Rican icon, the growth of tennis in her homeland, and the role that Fox Sports Live's own Andy Roddick played as an idol to her growing up.
Puerto Rico is known more for its baseball and now basketball players, yet you've had a ton of success, even at such a young age. Is it crazy to think that you're already one of the "faces" of sports in Puerto Rico.
Absolutely. Obviously Puerto Rico has always been known for boxing, baseball and basketball, especially with J.J. Barea won the NBA Finals with the Mavericks. Now I'm giving Puerto Rico a lot of exposure in the tennis world.
When I go back to Puerto Rico, I see many more people getting into tennis which is really great. I'm just really happy doing what I'm doing.
What was it about tennis that drew you to it? Because it doesn't seem like there is a lot of tennis history where you grew up.
No, well I copied everything my brother did. I got bored of a few of the other sports he played, so my mom told me 'Why don't you give tennis a try.' So I gave it a try and here I am just a few short years later living my dreams. It's pretty amazing how face it's all happened for me.
What was it about tennis that made you like it so much? It's a lot different. It's an individual sport, the coach is on the sidelines. It's very unique.
I honestly don't know. I think about it now and there are so many things. You get to travel the world at such a young age, you get to learn so much that you never knew before.
Plus getting the support of Puerto Rico and getting all the support from back home makes it feel so special. It's nice that a whole country is looking at you, and following what you do. It's a lot and I'm still getting used to the attention. But I do appreciate everything that has been given to me at such a young age.
You mentioned getting to travel the world, what are some of your favorite cities to visit or venues to play in? You've gotten a chance to go to a lot of places, what are some of your best memories?
I really love Wimbledon; I had a great run over there and the venue has really grown on me. Brisbane, Australia and Melbourne are great as well. Those places are definitely nice and have treated me well.
Also, Indian Wells, California is a great venue.
Without a lot of tennis role models in your country, who were some players you looked up to as a youngster?
I grew up watching up the Williams sisters and Jennifer Capriati as well. Those were definitely the players I've idolized.
I've already had a chance to play Venus once; it was amazing getting the opportunity to play someone who I looked up to growing up.
What did you learn? She's older now and but is still one of the most intimidating players in the world. With her size, she's so big and strong and I feel like you had to have learned a lot going up against her?
She plays so fast and so quick through the court, and the way she serves and redirects the ball. Her serve is massive.
Most importantly she's a really great person and always stops to say hi to me and see how I'm doing. It's nice that they recognize you and appreciate what you're doing.
So the show that you're actually doing this interview for is called "Fox Sports Live" and one our hosts is Andy Roddick. What do you remember about Andy when you were coming up? Did you consider him to be a role model?
I watched him play a lot of times. The Wimbledon finals are memorable, but also when he won the U.S. Open as well. He has the most amazing serve; I always hoped my serve would get to be that big one day, but I don't think that will happen!
I have no idea what his biggest serve was, but that what was always what struck me about his game. I really enjoyed watching him play.
You're obviously very young. For people who haven't seen you, what can they expect? Also, for what are your own goals for the coming years?
Right now I'm No. 44 in the world, and eventually I'd like to break Top 30 and maybe Top 20. My all-time goal is to be No. 1 in the world and win Grand Slams, so I've got a lot to work for.
And finally, we've mentioned you're from Puerto Rico and that you're working with the Puerto Rican Tourism Company this summer. Tell folks a little about your country that people might not know.
Puerto Rico is one of the most beautiful places in the world. The beach, the sun, the weather is always perfect. The food is amazing and the people are incredible.
---