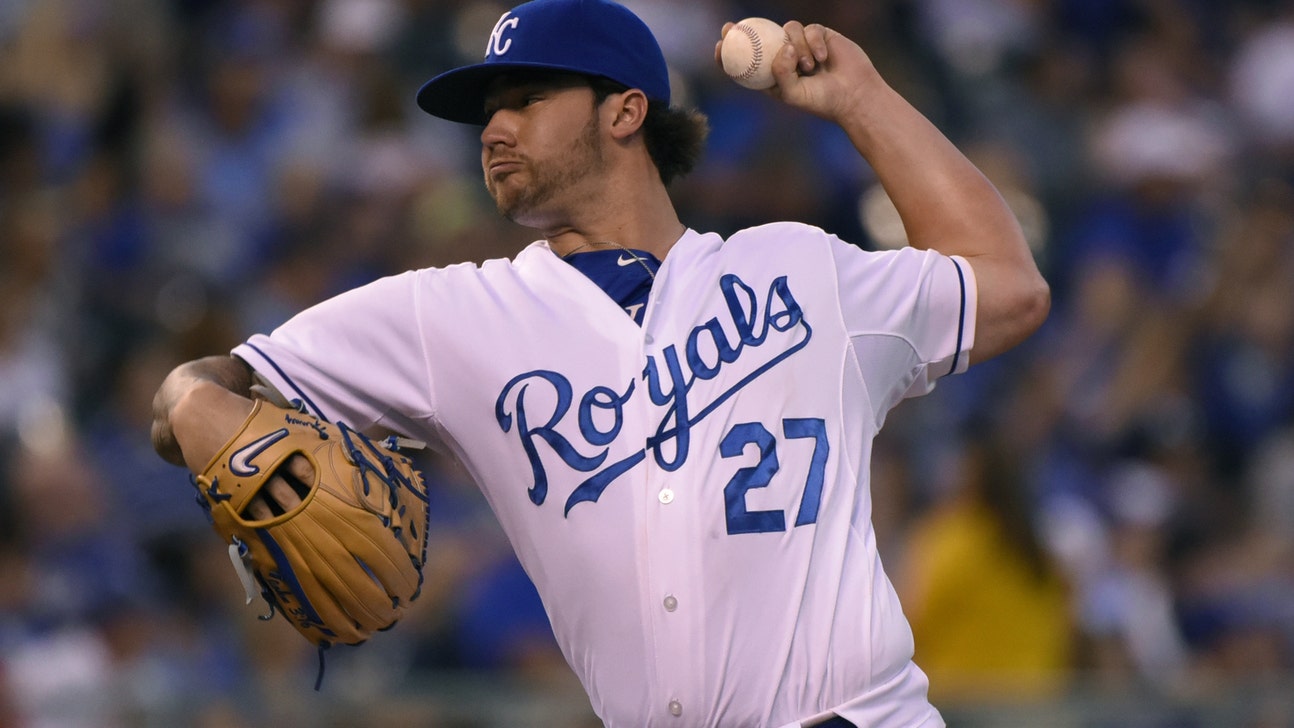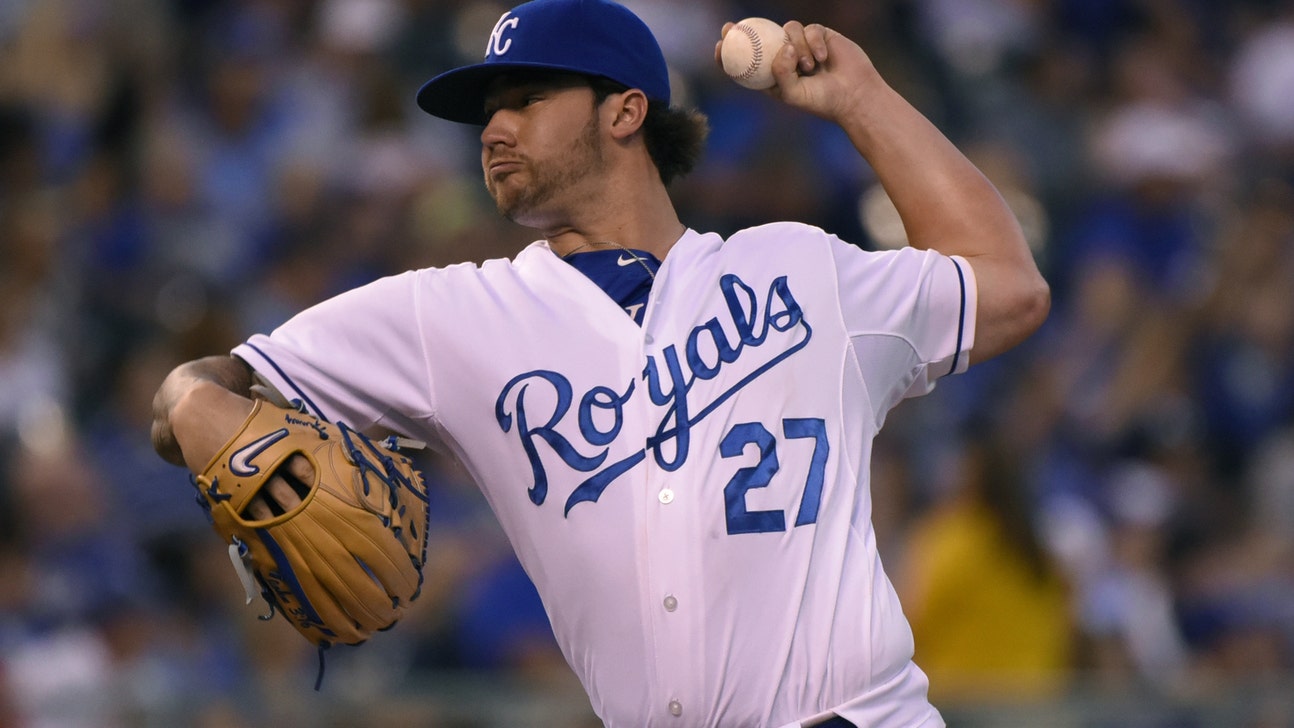 Projecting the prospects in the Johnny Cueto trade
Published
Jul. 27, 2015 9:34 a.m. ET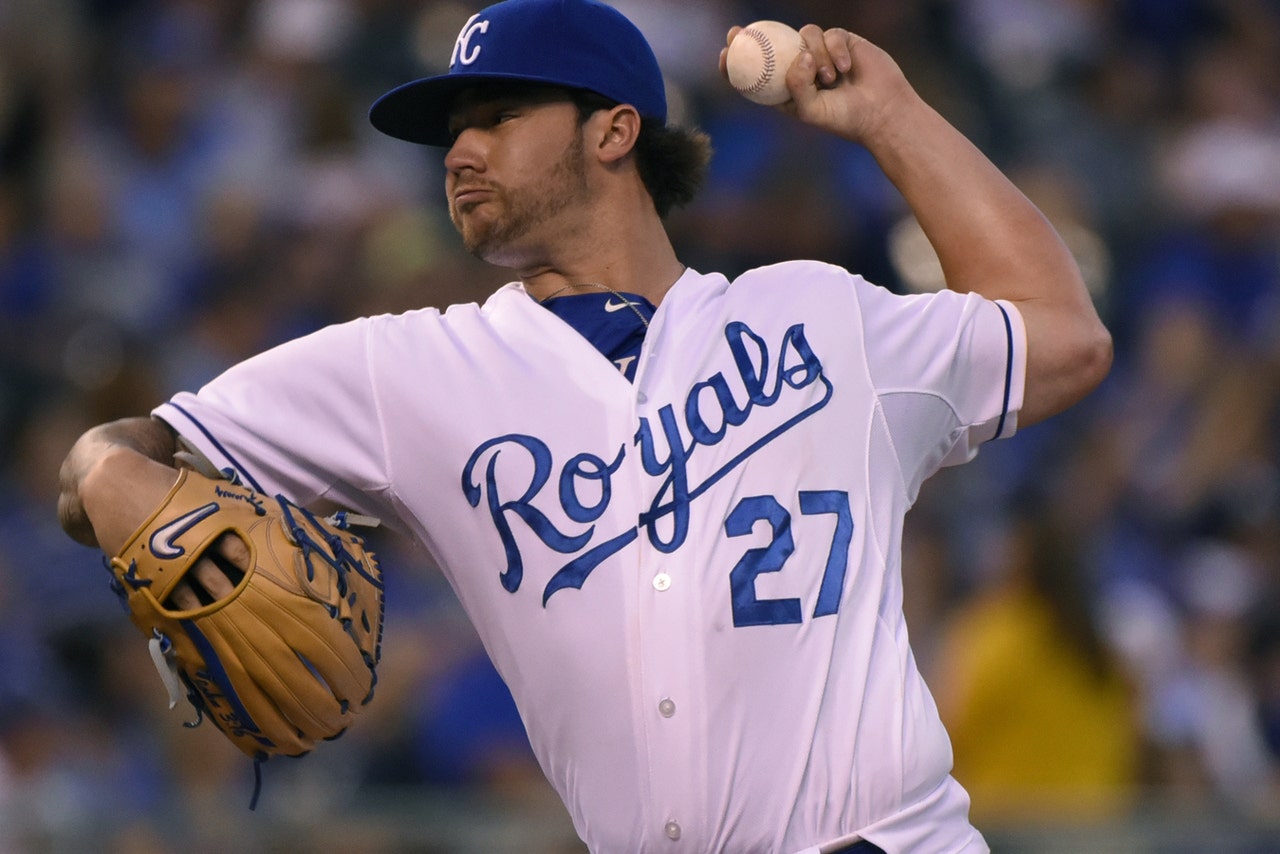 By Chris Mitchell
Trade season is now in full swing. The biggest trade of the summer (so far) came down the pike on Sunday, as the Royals acquired Johnny Cueto from the Reds in exchange for young, lefty hurlers Brandon Finnegan, John Lamb and Cody Reed.
As he often does, Jeff Sullivan produced a prompt and excellent write up of the deal and what it means for both sides. This morning, Kiley McDaniel provided the scouting breakdowns of the guys going back to Cincinnati, and now, I'm here with a data driven analysis of the players the Reds acquired for their ace.
Brandon Finnegan
Finnegan's obviously the headliner of the arms headed to Cincinnati. Last year's 17th-overall pick has already shown us what he's capable of in his 31 innings of 2.59 ERA ball out of KC's bullpen. The Reds reportedly intend to turn him into a starter, which would require him to get a little more seasoning in the minors.
Finnegan's just 14 months removed from pitching in TCU's starting rotation, so the data on him is very limited. But this limited data paints a rosy picture. Taking into account his 54 minor-league innings between this year and last, KATOH forecasts Finnegan for 3.0 WAR through age-28, which would have put him 165th overall on KATOH's preseason list.
Using Finnegan's entire body of work as a pro, I compared him to every pitcher since 1991 who faced at least 350 batters at either High-A, Double-A or Triple-A. Here are the players who came up as most similar by way of some Mahalanobis distance calculations.
*Pitchers who have yet to play their age-28 seasons.
*****
John Lamb
A few years ago, John Lamb was one of the top prospects in the Royals organization. And that was really saying something given the glut of minor-league talent in the organization at the time. Back in 2010 and 2011, Lamb looked like a mid-rotation arm in the making, who was just a year or so from the show. He underwent Tommy John Surgery in 2011, however, and his stats weren't quite the same following the surgery.
He seems to be back to his old self this year, though, in his age-25 season. In 17 Triple-A starts, he's pitched to a 2.67 ERA and 3.57 FIP, while striking out 25% of opposing hitters. Lamb's 25 now, and much of his prospect shine has worn off. But his Triple-A performance suggests he could help out Cincinnati as soon as this year, either as a starter or a lefty reliever.
KATOH projects Lamb for 3.9 WAR through age-28, which would have made him the 103rd-ranked prospect in the preseason. This represents a pretty big jump from the 2.2 WAR his 2014 campaign yielded.
Let's pull up some comps using his 2015 performance in Triple-A. Here's what the Mahalanobis Machine spits out. There are some encouraging names in there.
*Pitchers who have yet to play their age-28 seasons.
*****
Cody Reed
As a 22-year-old who's just getting to Double-A, Reed appears to be the least likely of this trio to develop into an impact big leaguer; however, by no means is he a throw-in. The Royals snagged the hard-throwing lefty in the second round out of Juco in 2013, and he's produced mixed results in his two years since.
He closed out his draft year with an unsightly 5.03 FIP in Rookie Ball. Then, he followed it up with a 4.37 FIP in Low-A last year. The biggest culprit for his struggles was his spotty command, which resulted in an 11% walk rate over his first two seasons.
He got his act together this year, though, and posted a 2.79 FIP in 67 innings in High-A. He's been less dominant in his five Double-A starts, but has still run a higher K%-BB% than he did in Rookie Ball or Low-A. KATOH pegs the 22-year-old for 1.9 WAR through age-28, which represents a sizable jump from last year's 0.6 WAR mark.
To the Mahalanobis Machine!
*Pitchers who have yet to play their age-28 seasons.
Finnegan is the centerpiece of this deal, and and has been touted by amateur scouts since before he was drafted. Both Lamb and Reed were interesting names heading into the year, but were very fringy prospects. However, they've blown past their preseason expectations so far. Lamb is once again looking like a legitimate pitching prospect, while Reed has done a fine job of getting his walks in check while climbing the minor league ladder. If these pitchers wind up sustaining their breakouts, they could wind up looking like very shrewd acquisitions for Cincinnati a few years down the road.
More from Fangraphs:
---