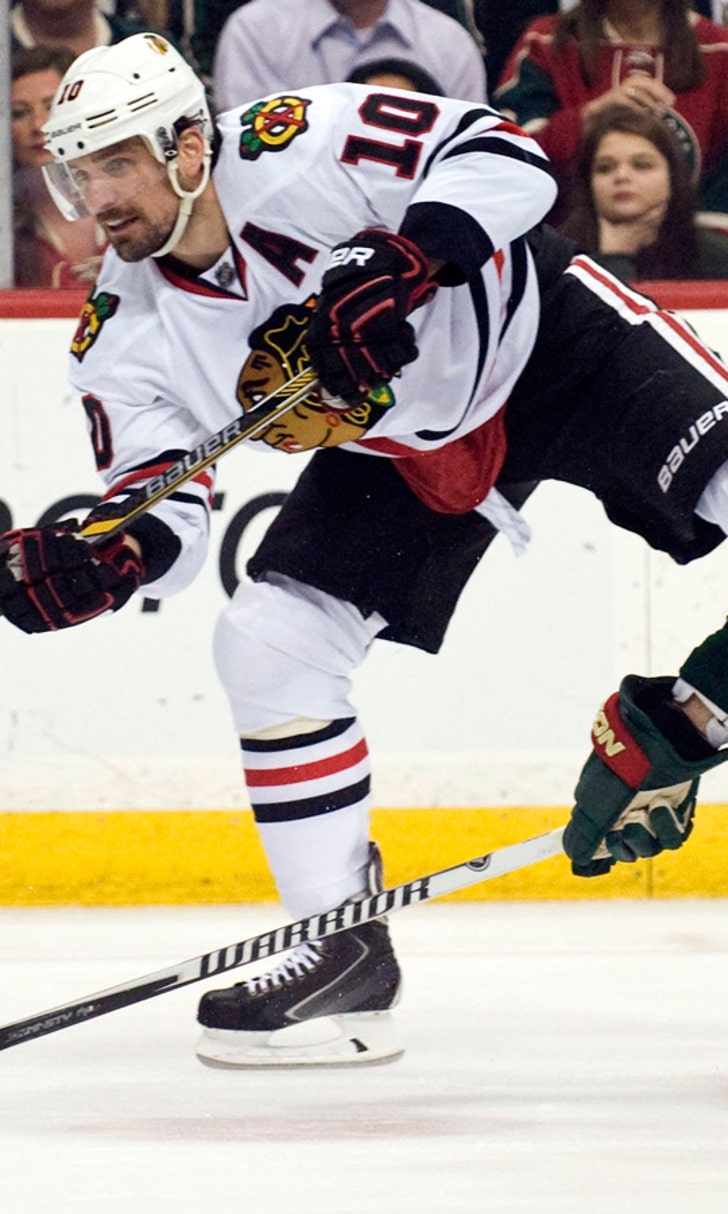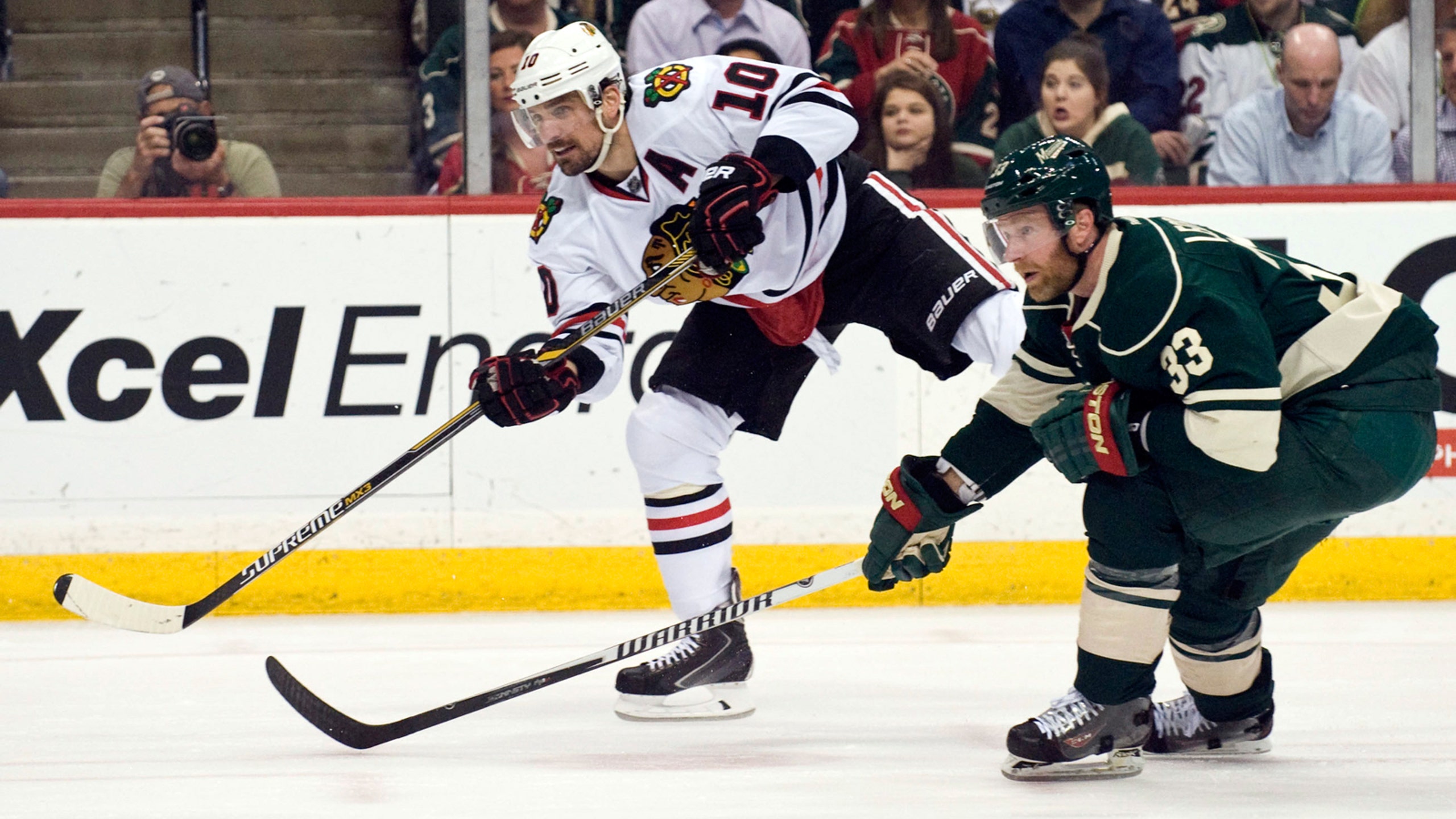 Preview: Blackhawks at Wild
BY foxsports • May 7, 2015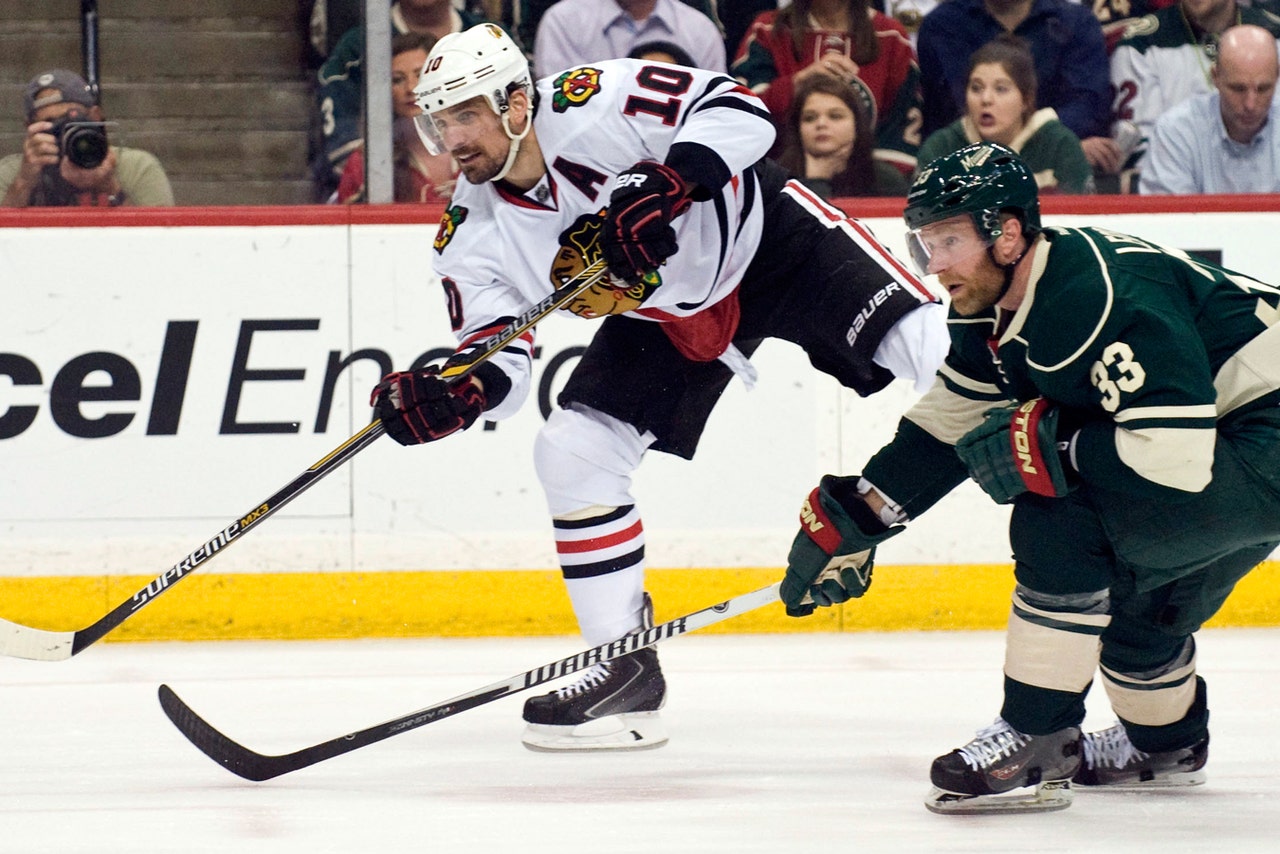 Had the initial timetable on Patrick Kane's injury held true, the Chicago Blackhawks' superstar would still be two weeks away from game action.
Consider that wishful thinking for the Minnesota Wild.
With a 3-0 lead, the Blackhawks can both eliminate the Wild and reach the Western Conference finals for the third consecutive season with a win Thursday night in St. Paul.
Kane scored a power-play goal and Corey Crawford stopped 30 shots in Chicago's 1-0 win in Tuesday's Game 3. Add in an early tally in Chicago's 4-3 victory in Game 1 and two scores in the Blackhawks' 4-1 Game 2 win and Kane has as many goals as Minnesota's entire roster this series.
"He's got a hot stick," coach Joel Quenneville said. "He's dangerous."
He was similarly effective through 61 games of the regular season, tying for the league lead with 64 points before suffering a fractured clavicle on Feb. 24.
The injury, which required surgery and carried an expected recovery timetable of 12 weeks, figured to keep Kane sidelined well into the playoffs. Instead, he returned five weeks early, and leads the Blackhawks with 11 points this postseason.
"I was trying to get back as quick as possible," Kane said. "Sometimes it takes a little while, sometimes you catch it right away. I don't know if I have it completely back yet, but it's one of those things when you're scoring goals and putting pucks in the back of the net, things look a little better than they actually are."
Crawford has been equally impressive following a tumultuous first round in which he briefly lost his starting job to Scott Darling. Crawford has won all four games behind a .963 save percentage since returning to the net.
Outside of Minnesota's three-goal second period in Game 1, he has stopped 81 of 82 shots this series.
"Crawford, he's a star against us," coach Mike Yeo said. "He's Brodeur. He's Roy. He's everybody against us, so we've got to find a way to solve that."
Crawford has thus far outdueled Devan Dubnyk, who has a .911 save percentage in the playoffs after posting a .936 mark with the Wild in the regular season.
But Minnesota's biggest issues lie on the other side of the ice. The Wild have scored just once over a two-game stretch for the first time since early November, and a fourth consecutive loss Thursday would mark their longest skid since Jan. 3-13 - the final six games before acquiring Dubnyk.
"It's obviously frustrating. It's not fun," Jason Pominville said. "We're getting opportunities, which is usually a good sign. Every line had some looks. We weren't able to put one in."
Yeo has made the playoffs in three of his four seasons with Minnesota, but lost to Chicago in the first two. The Wild trailed 2-0 in both 2013 and 2014 and won Game 3 before losing in five games and six games, respectively.
Minnesota has faced a 3-0 deficit on two other occasions, both against Anaheim. The Ducks dispatched the Wild in four games in 2003 and five in 2007.
Only four out of the 180 teams in NHL history that have faced a 3-0 deficit have come back to win, most recently Los Angeles last year on the way to winning the Stanley Cup.
---