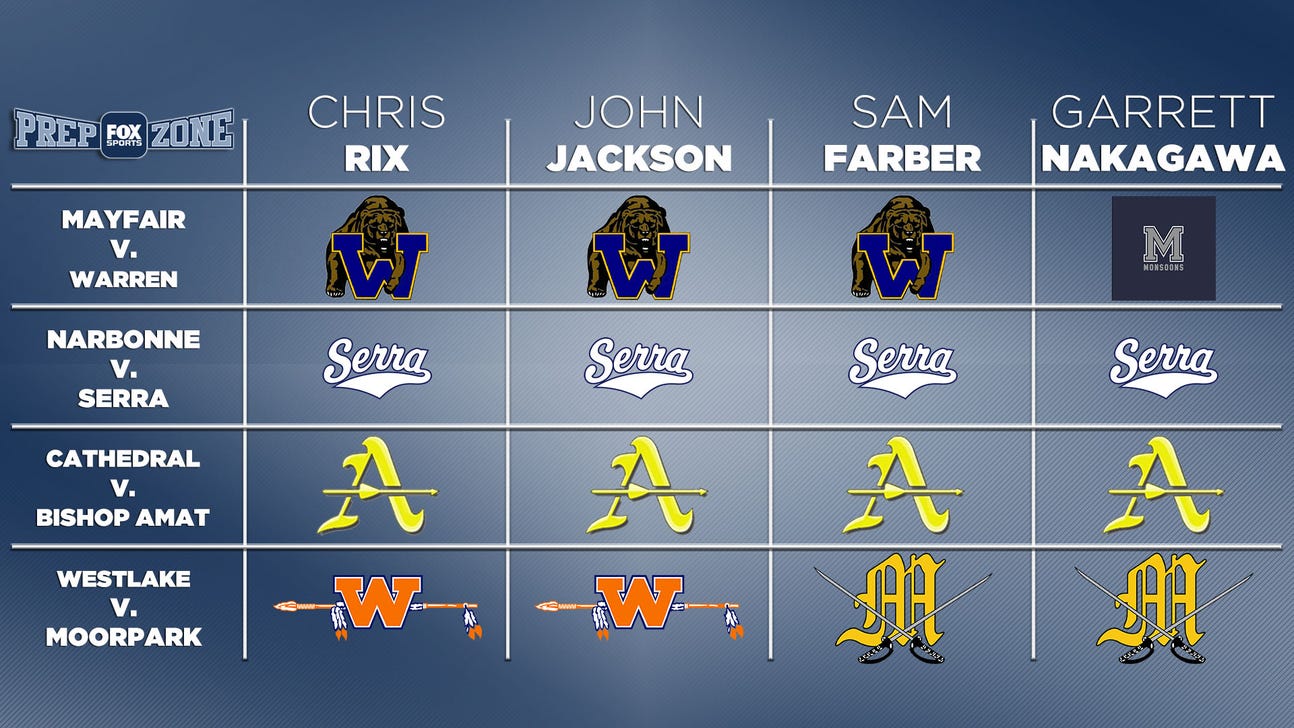 Prep Zone Picks: Week 4
Published
Sep. 14, 2018 7:27 p.m. ET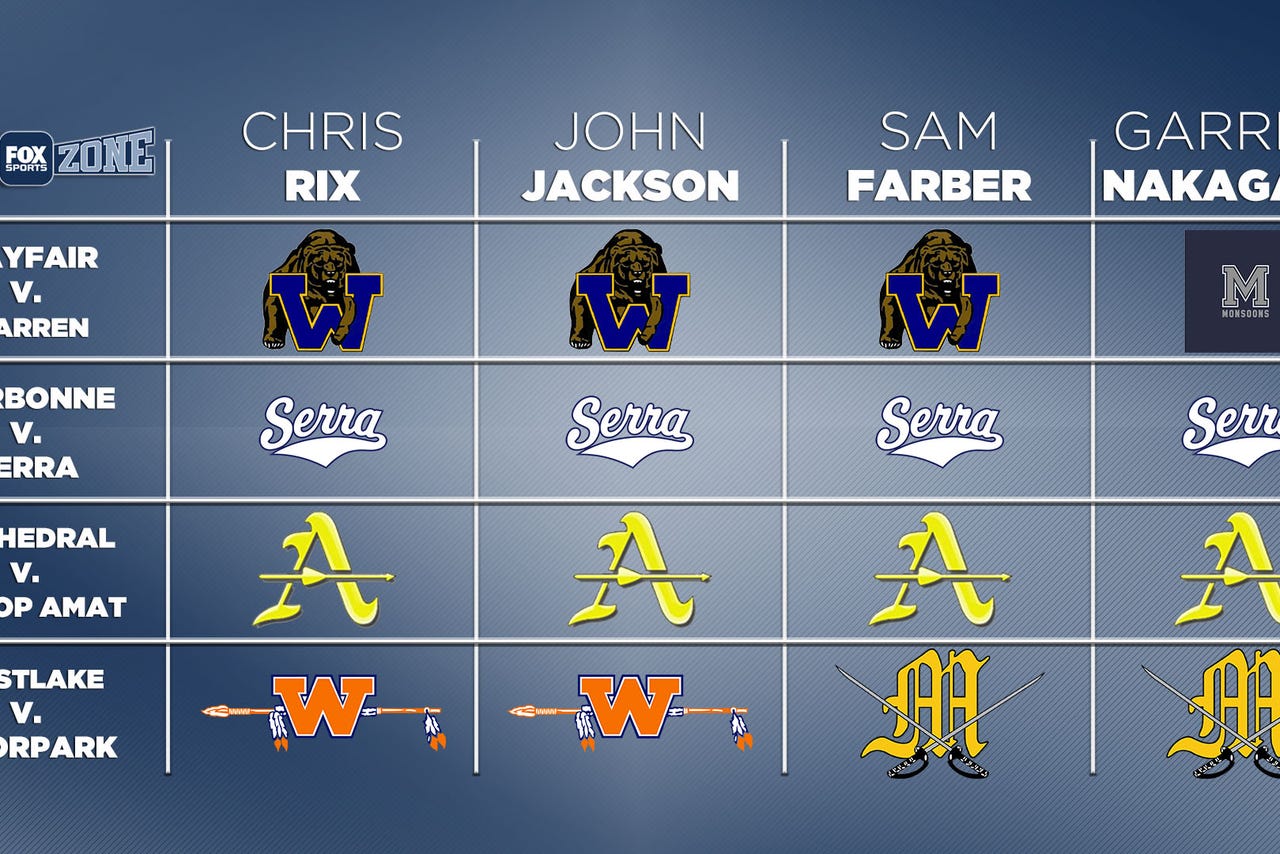 Welcome to Prep Zone picks!

Each week, our CIF-SS football crew of Chris Rix, Sam Farber and John Jackson, make their weekly selections based on our four Prep Zone Friday night matchups.

This season, we've added a fourth person in 'G Money', aka, Garrett, the head of our Prep Zone research team.

PS: G-Money will likely win the competition in 2018!

Note: All games kick off at 7p on Prep Zone

Good luck fellas!




Week 4 Schedule:

Mayfair at Warren, 7p, Prep Zone

Narbonne at Serra, 7p, Prep Zone

Cathedral at Bishop Amat, 7p, Prep Zone

Westlake at Moorpark, 7p, Prep Zone

Mission Viejo at Upland, 7:30p, Prime Ticket

 

Rix's Picks (12-4 on season)

Warren, Serra, Bishop Amat, Westlake

 

Farber's Picks (10-6)

Warren, Serra, Bishop Amat, Moorpark

 

JJ's Picks (12-4)

Warren, Serra, Bishop Amat, Westlake

 

G-Money (10-6)

Mayfair, Serra, Bishop Amat, Moorpark
---