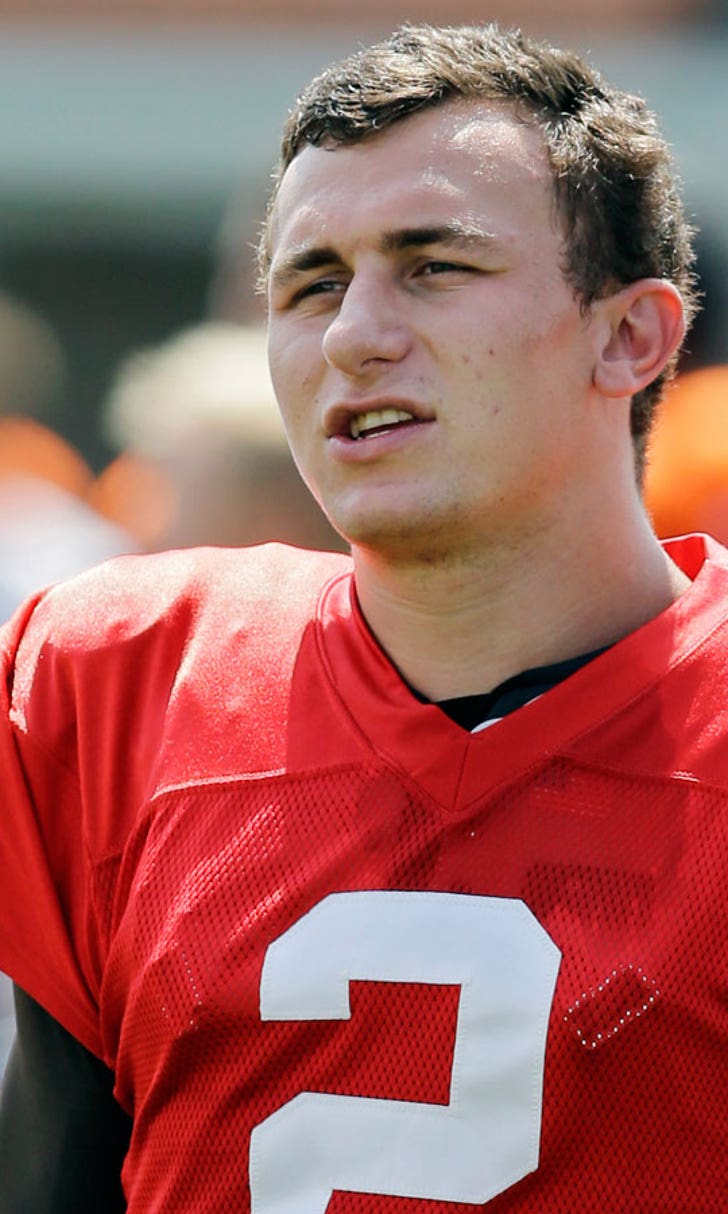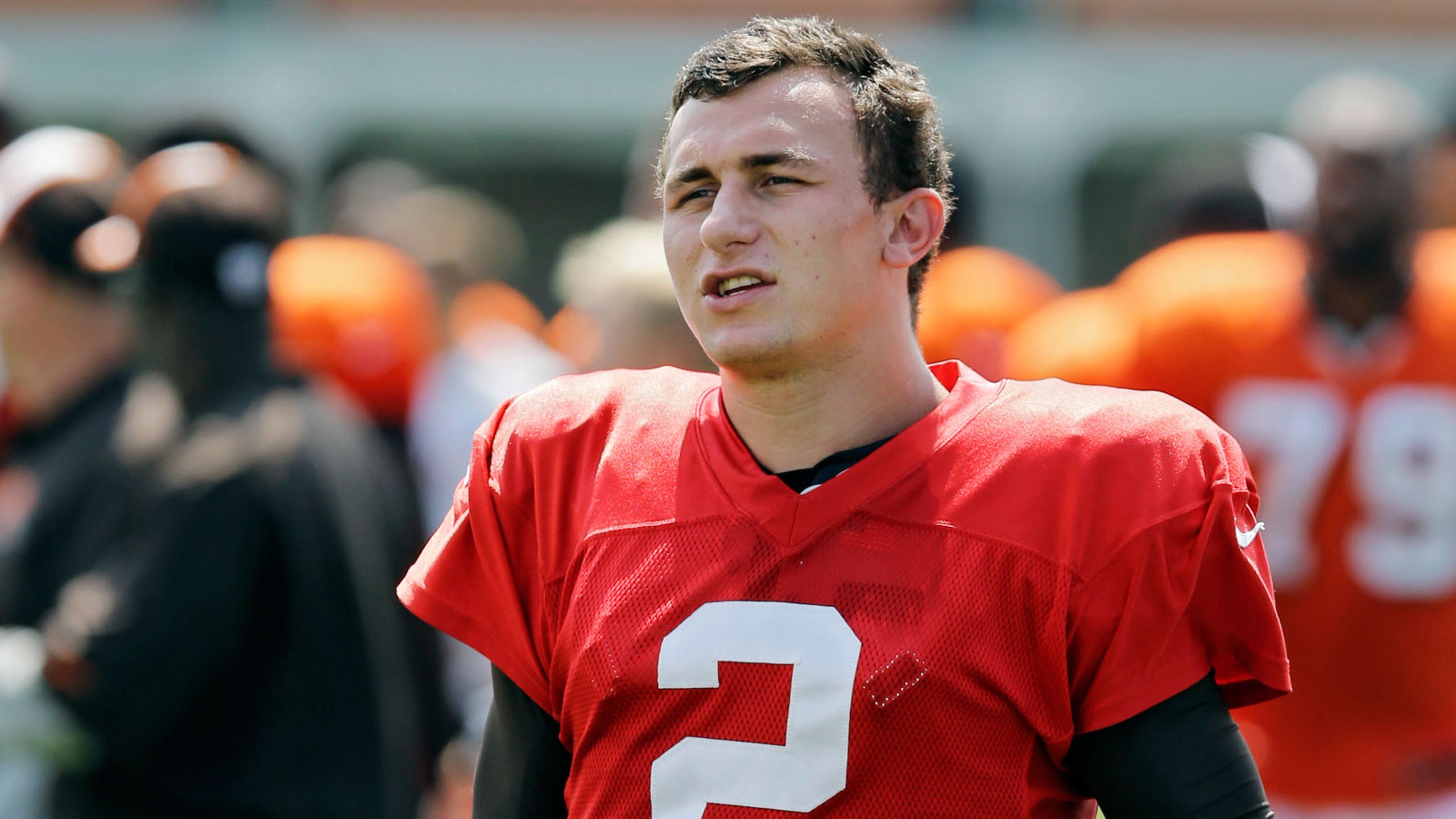 Pettine not pleased with Manziel tardiness report
BY foxsports • August 15, 2014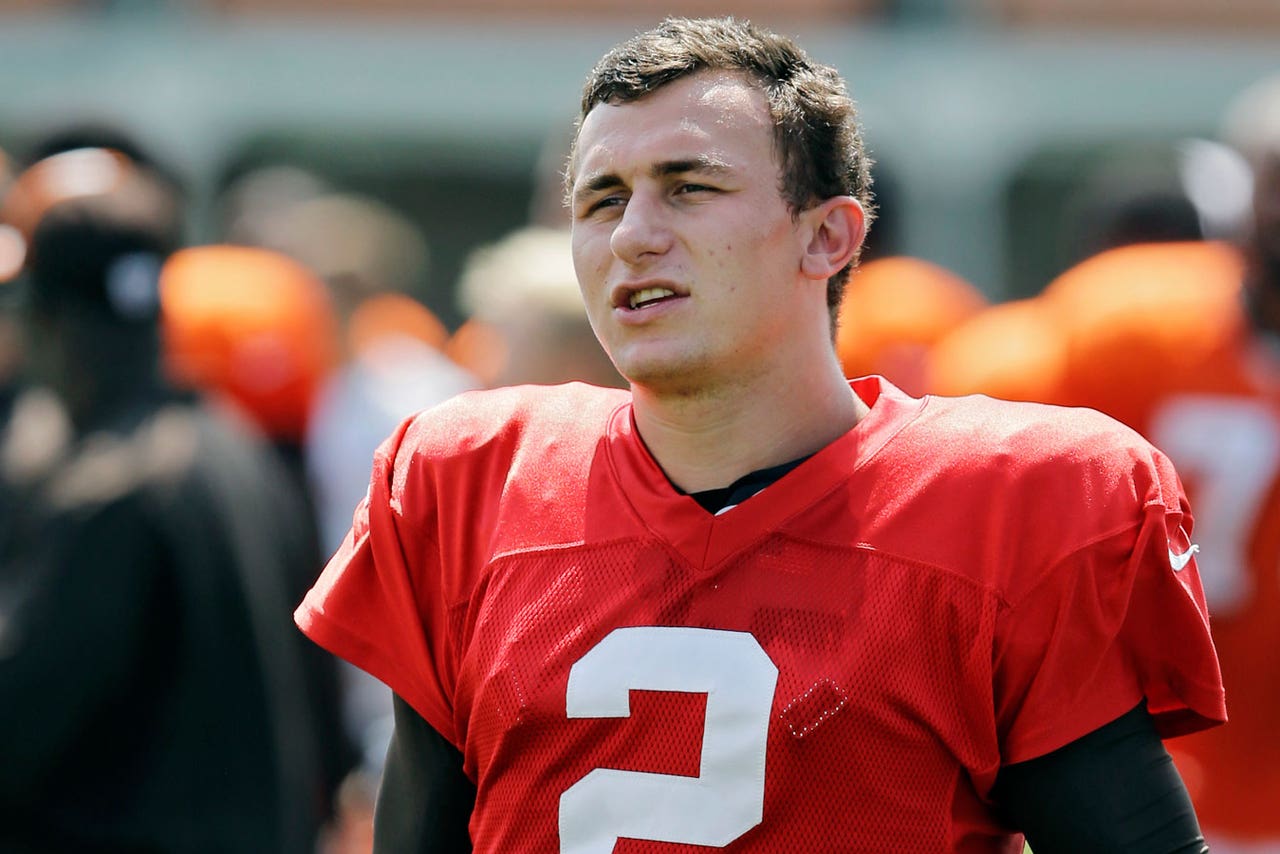 BEREA, Ohio - The report that Johnny Manziel was late for a team meeting earlier this week drew a strong "no comment" from Cleveland Browns coach Mike Pettine on Friday.
Pettine sounded like he would have preferred to say, "None of your business."
The ESPN report Thursday said that Manziel and a handful of other unnamed rookies were late for a team meeting Monday morning because they misread a schedule. The report said they were fined for their mistake and that being late for the meeting did not factor into Pettine's Thursday decision to start Brian Hoyer, and not Manziel, in the Browns second preseason game at Washington.
"That's internal business," Pettine said. "We like to keep stuff in the family. It's unfortunate that report came out. I'm not going to confirm or deny it."
Manziel's nightlife exploits were well documented from Memorial Day through the weekend before the July start of training camp, but Pettine said Manziel has been a model citizen during camp who's been dedicated to football and improving.
"His play has demonstrated that," Pettine said. "During the break how he studied the iPad, how he'd (ask) the right questions. He came in and he's been much more polished in and out of the huddle. We feel he's much more ahead of the learning curve as far as being able to call the play, know what it means, who's the primary receiver, what's the defense, where to go with the ball.
"He's ahead of where we expected him to be."
Said quarterbacks coach Dowell Loggains earlier this week: "He's a pro. Johnny comes to work every day. He's been phenomenal as far as being on top of the details. He understands he has a long way to go and work like every other rookie in this league does. He's been really good in the room, right in the playbook and studying."
Follow on Twitter FSOhioZJackson
---