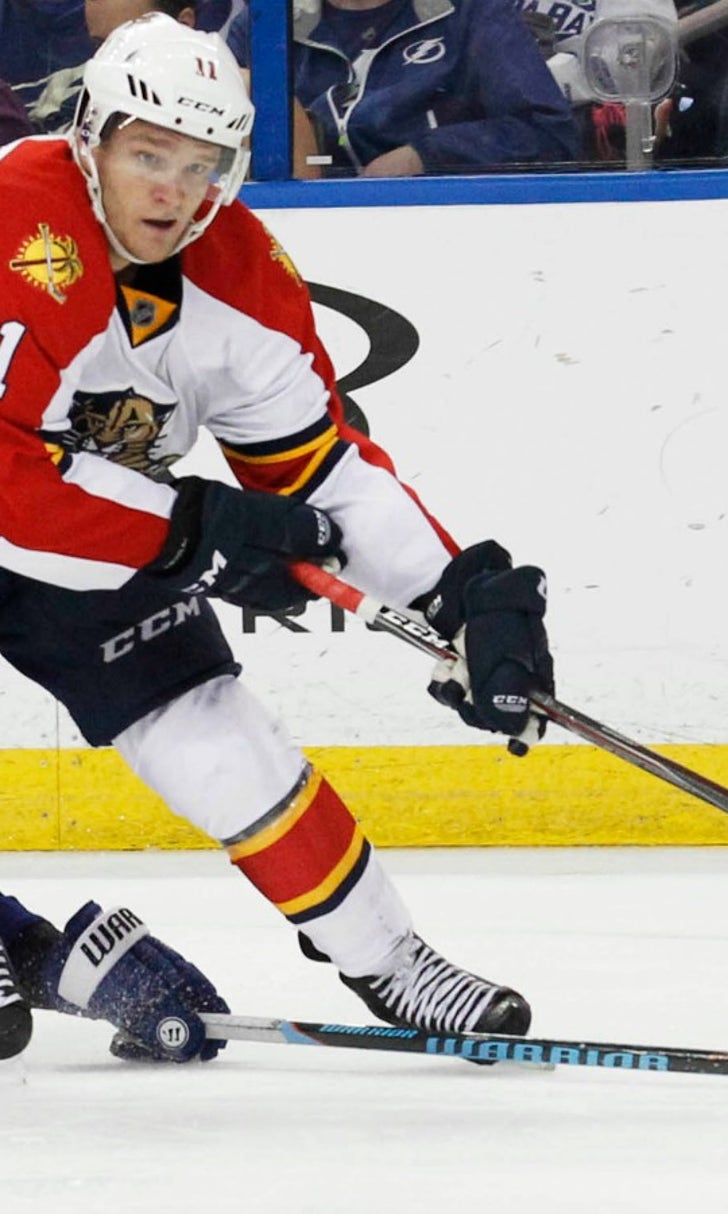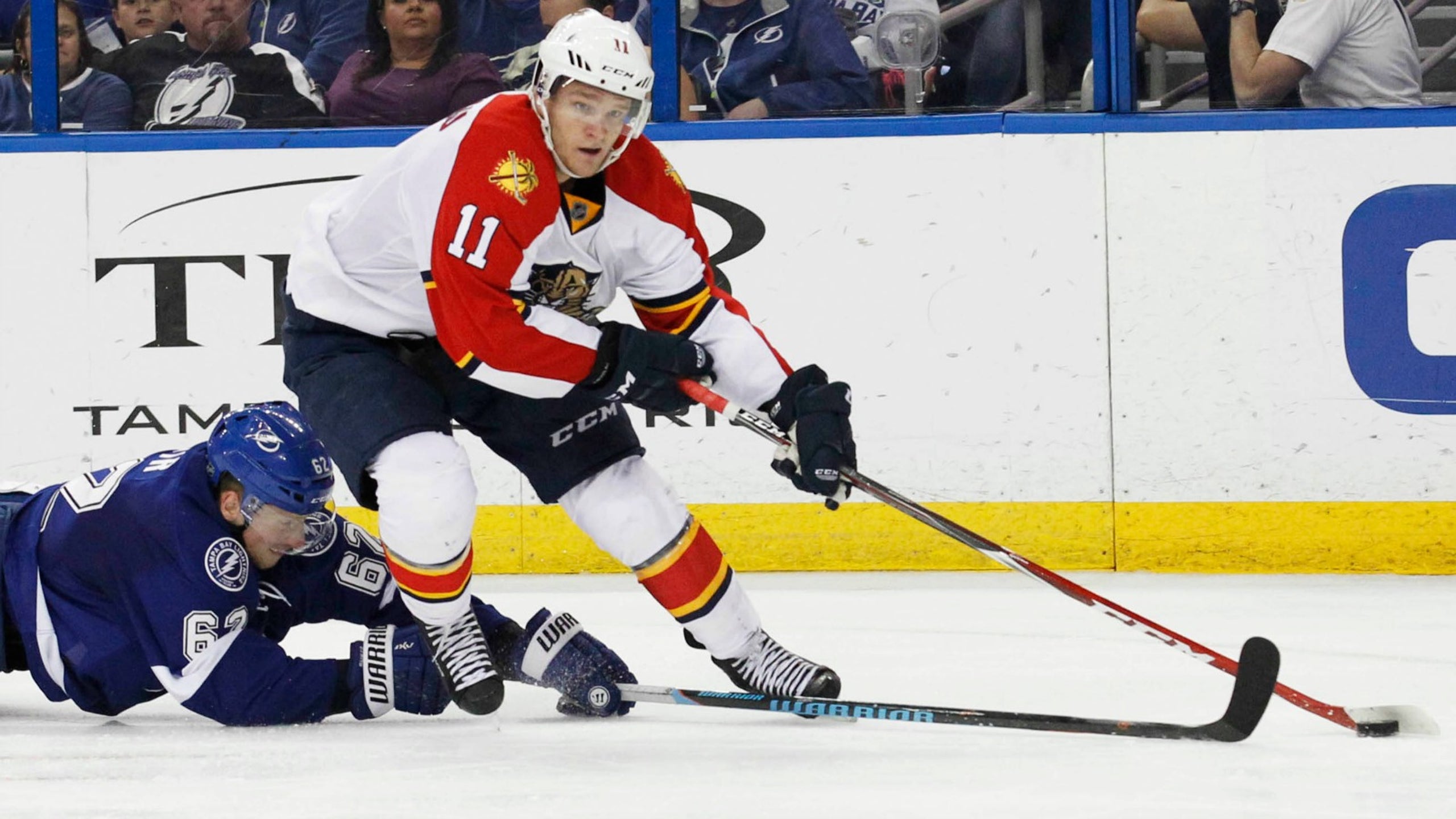 Panthers announce six-year extension for Jonathan Huberdeau
BY foxsports • September 7, 2016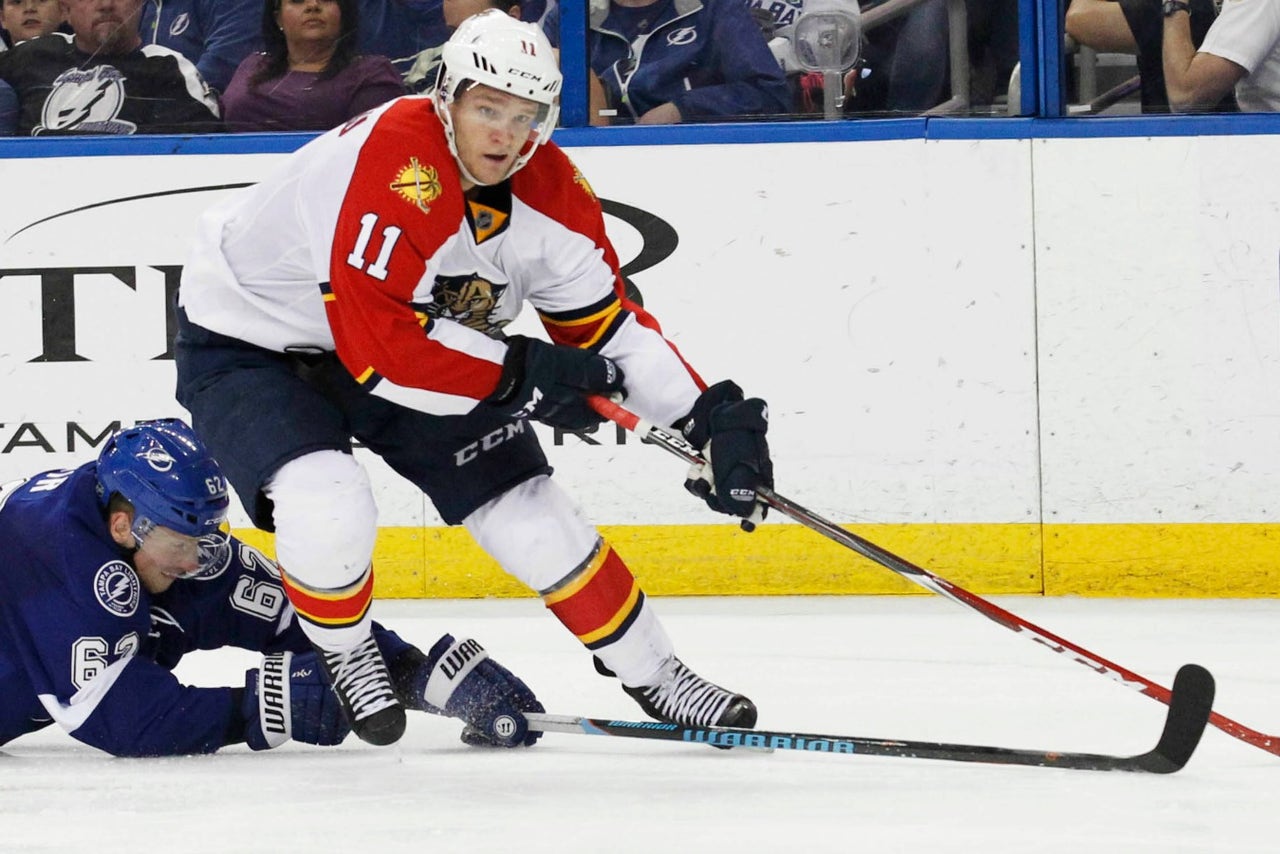 SUNRISE, Fla. (AP) -- Jonathan Huberdeau waited four seasons before finally experiencing the Stanley Cup playoffs. If the Florida Panthers have their way, he'll be a postseason fixture for years to come.
A well-paid fixture, too.
Huberdeau's $35.4 million, six-year extension was formally announced by the Panthers on Wednesday, the forward becoming yet another piece of the team's young core to be locked into a long-term deal since January -- and another sign that the long-sputtering franchise has turned a corner toward becoming a legit title contender.
"Jonathan is a highly talented and dynamic player who is another important piece of our team's young core," Panthers President Dale Tallon said.
That core came at a cost, one that the Panthers don't seem to mind.
So far in 2016 alone, the Panthers have committed more than $184 million in contracts to five players who are all age 25 or younger. Aleksander Barkov (who turned 21 last week) signed an extension in January, and Aaron Ekblad (20), Vincent Trocheck (23), Reilly Smith (25) and now Huberdeau (23) all got extensions done this summer.
That total doesn't even count the $24.6 million, six-year deal that 24-year-old Nick Bjugstad signed late in 2014, nor does it include the acquisition of All-Star defenseman Keith Yandle or the retaining of Jaromir Jagr this offseason.
The Panthers won the Atlantic Division last season, reaching the playoffs for the second time since 2000 and falling in the first round to the New York Islanders. Florida opens training camp later this month.
Huberdeau's deal -- which was confirmed Tuesday by agent Allan Walsh -- gives the Panthers 10 players who are under NHL contracts for at least the next four seasons. Also on that list: Barkov, Ekblad, Trocheck, Smith, Bjugstad, Yandle, goalies Roberto Luongo and James Reimer and defenseman Jason Demers.
Huberdeau's six-year deal goes into effect for the 2017-18 season. Ekblad is under contract through 2025, Yandle through 2023 and Barkov, Trocheck and Smith all through 2022.
Huberdeau was essentially the last offseason question mark, at least in terms of when a new deal was coming.
The 2013 Calder Trophy winner had a career-best 20 goals and 59 points last season, the point total being third-best on the Panthers as he's flourished on a line with Barkov and Jagr.
"In each of his last two seasons he has posted over 50 points and has developed into a key component of our team's offense," Tallon said.
Huberdeau has 58 goals and 114 assists in 272 NHL games, all with Florida.
---
---