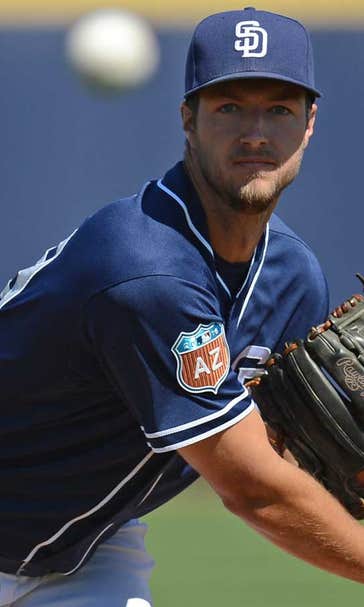 Padres head to Coors Field for Rockies' home opener
April 7, 2016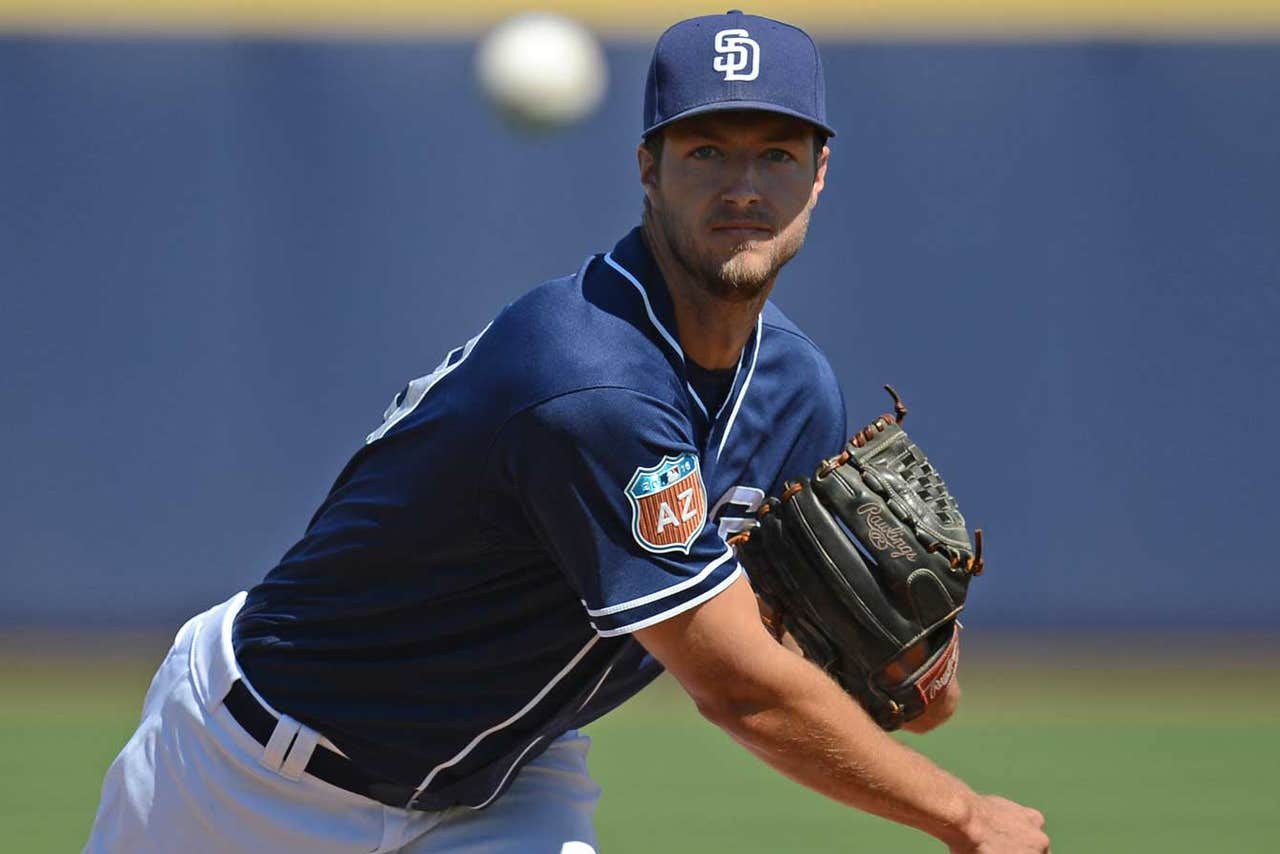 DENVER (AP) -- Trevor Story is taking his long ball show to an unfamiliar place -- home.
Coors Field figures to be a suitable fit for the Colorado Rockies rookie shortstop, even if the team did raise the fences this spring to keep more baseballs from flying out of the yard.
These days, it seems like nothing can prevent Story from going deep. He made major-league history in Arizona on Wednesday by becoming the first player to hit a homer in each of his first three games.
Next stop, a hitter friendly park that's regarded as a slugger's Shangri-La and one about which Story has heard plenty of stories.
"I'm just ready to get there and see what it's all about," said Story, whose team is 2-1 heading into the home opener Friday against San Diego. "It will be special."
Maybe the most pertinent question is which happens first: Story being held without a homer for a game or San Diego scoring a run in one?
The Padres lost track of home plate in their season-opening series against the Los Angeles Dodgers, becoming the first major league team to be shut out in its first three games. The Padres set the MLB mark with 27 straight scoreless innings to open a season. The old mark was 26 by the 1943 St. Louis Browns, according to STATS.
Two remarkable streaks -- for vastly different reasons.
Story's power surge may be somewhat of a surprise, given that he had 20 combined homers last season in stints with Double-A New Britain and Triple-A Albuquerque.
His four hits this season have all been homers, which puts him on pace for 216 for the season. He leads the National League in home runs, RBIs (7) and total bases (16).
"It's just kind of surreal right now," Story said. "I can't really put words to it."
To think, Story could've been looking at a trip back to the minors this spring to gain more seasoning. He got the chance to earn the job in the absence of Jose Reyes, who remains under investigation in accordance with baseball's new domestic violence policy. Baseball Commissioner Rob Manfred expects to rule soon on a possible discipline for Reyes.
Story has certainly run with his opportunity. He's taking over a spot that this time last year belonged to fan favorite Troy Tulowitzki, who was traded to Toronto last July. The 23-year-old Story was a first-round pick of Colorado in 2011 and has steadily progressed through the system.
Now, after the team spent the last two-plus months in Arizona, he's eager to arrive at 20th and Blake.
"I'm just excited to get there and get out on the field and get familiar with and play in front of the Rockies fans," Story said.
The park underwent some alterations as the team installed higher outfield fences in two locations. In one area along right-center, it was raised 8 feet, 9 inches. In another spot near the left field foul pole by 5 feet.
Gold Glove third baseman Nolan Arenado isn't worried about the new configuration.
"Denver's still a good place to hit," said Arenado, who hit 20 of his 42 homers at Coors Field last season.
Perhaps not exactly the friendliest place to pitch, though. The Rockies are anxious to see how right-hander Jordan Lyles bounces back Friday after missing a chunk of last season with a left big toe injury that required surgery.
"Fastball command is critical for Jordan," manager Walt Weiss said.
The Padres will counter with righty Colin Rea, who threw one inning Monday in the Padres' 15-0 loss to the Dodgers. More than anything, the Padres are trying to give their pitchers some offensive support.
So far, they're hitting a combined .120 with just one extra base hit.
"There is still perspective here, not to be lost," rookie manager Andy Green said Wednesday after his team was outscored by the Dodgers 25-0 in the three-game series. "We still do have 159 games left and we will score runs this year."
------
AP Sports Writers Bob Baum in Phoenix and Bernie Wilson in San Diego contributed.
---
---