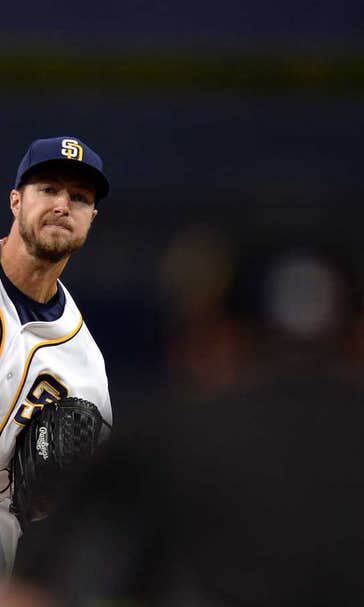 Padres begin homestand with 3 games against SF
May 16, 2016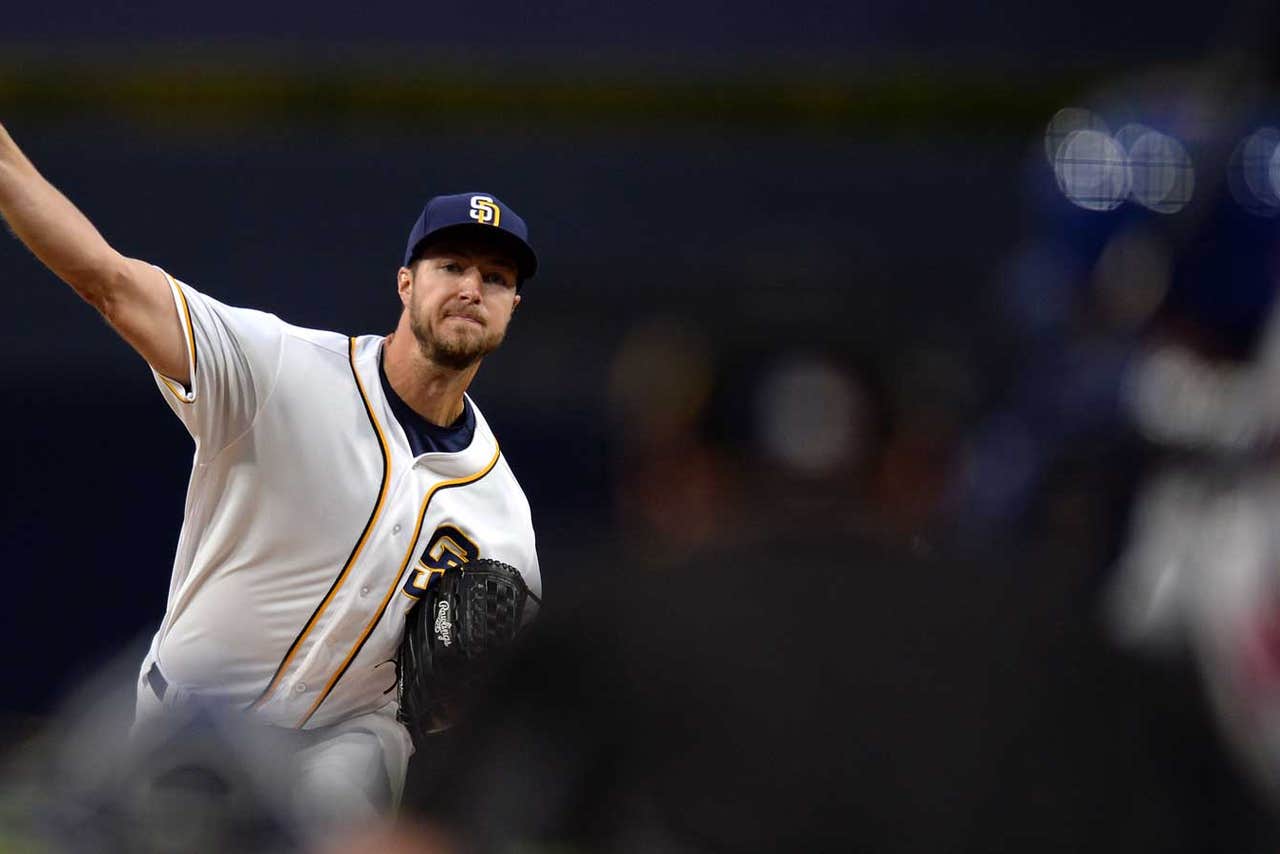 Five straight strong starts have led to a season-high five consecutive wins for the San Francisco Giants.
With Madison Bumgarner the next in line, there's a good chance both streaks can continue Tuesday night against the San Diego Padres.
San Francisco (22-18) enters Petco Park for this three-game series on its best run of the season, mainly because its top-heavy rotation is finally getting contributions from the bottom. After Jake Peavy tossed six innings of one-run ball in Saturday's 5-3 win at Arizona, Matt Cain yielded a run over seven to help the Giants complete a four-game sweep with Sunday's 2-1 victory.
Both were highly encouraging performances for a pitching staff that's been carried by Bumgarner, Johnny Cueto and Jeff Samardzija, all of whom will pitch in this series. The Giants are 17-7 in games started by the trio and 5-11 in those opened by Peavy and Cain, who's allowed three runs in 15 innings over his past two starts after producing a 7.84 ERA over his first six.
"It's good seeing he and Peavy throw like that," manager Bruce Bochy told MLB's official website. "Matt maintained his stuff, and that pitch count. He kept his focus, maintained his stuff and made quality pitches."
The rotation has a combined 1.90 ERA over the last 10 games, providing a further challenge for a Padres team that was swept in a three-game set at San Francisco last month and is hitting .227 while averaging 2.9 runs per game at home.
Bumgarner (4-2, 2.72 ERA) held San Diego to two runs and fanned nine over 6 2/3 innings in a 5-4 victory on April 25, the first of three straight winning starts for the Giants' ace. He was in line for a fourth after permitting three hits over 6 2/3 innings Wednesday against Toronto, leaving with a 4-1 lead the bullpen couldn't hold.
The three-time All-Star is 3-0 with a 1.69 ERA in his last five meetings with San Diego (17-22), though he hasn't won at Petco Park since July 2013. Bumgarner is 0-1 with a 5.63 ERA in three starts since.
The Padres have been receiving solid pitching as well, having posted a 1.96 ERA over the final five of a seven-game trip through Chicago and Milwaukee. San Diego won four of the first six prior to Sunday's 3-2 loss to the Brewers that followed an 8-7, 12-inning victory Saturday night.
"We didn't really have a lot of bullets in the gun, a lot of choices to make (Sunday)," manager Andy Green said. "We had a lot of pitchers in the bullpen down. We had starters up in the `pen at the end. We're using our closer in the eighth inning. Yet there we are in the ninth with a chance to tie the game, and possibly win the game."
Melvin Upton Jr. finished the four-game set 8 for 16 with two home runs and is batting .372 over his last 13 games, though he's one of several Padre regulars with poor lifetime numbers against Bumgarner. Upton is 1 for 16 with seven strikeouts, Wil Myers 1 for 14 and Matt Kemp 9 for 50 with 14 strikeouts.
Colin Rea (3-1, 4.24) opposes Bumgarner and looks to bounce back from Wednesday's shaky outing against the Cubs. He allowed four runs and walked four in five innings after going 3-0 with a 3.00 ERA over his previous four starts.
Rea was outstanding in his last home start, limiting the Mets to a run and three hits over a career-high eight innings in a 5-3 win on May 5.
---
---