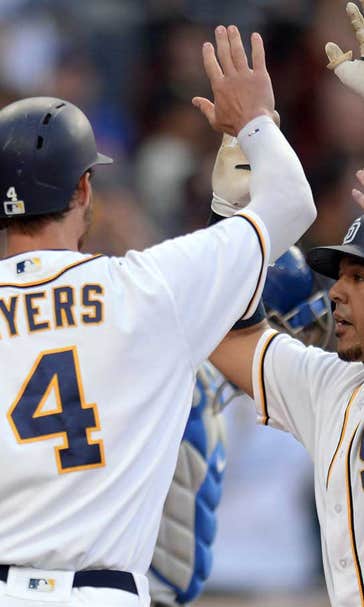 Padres begin 3-game series against Cubs
May 9, 2016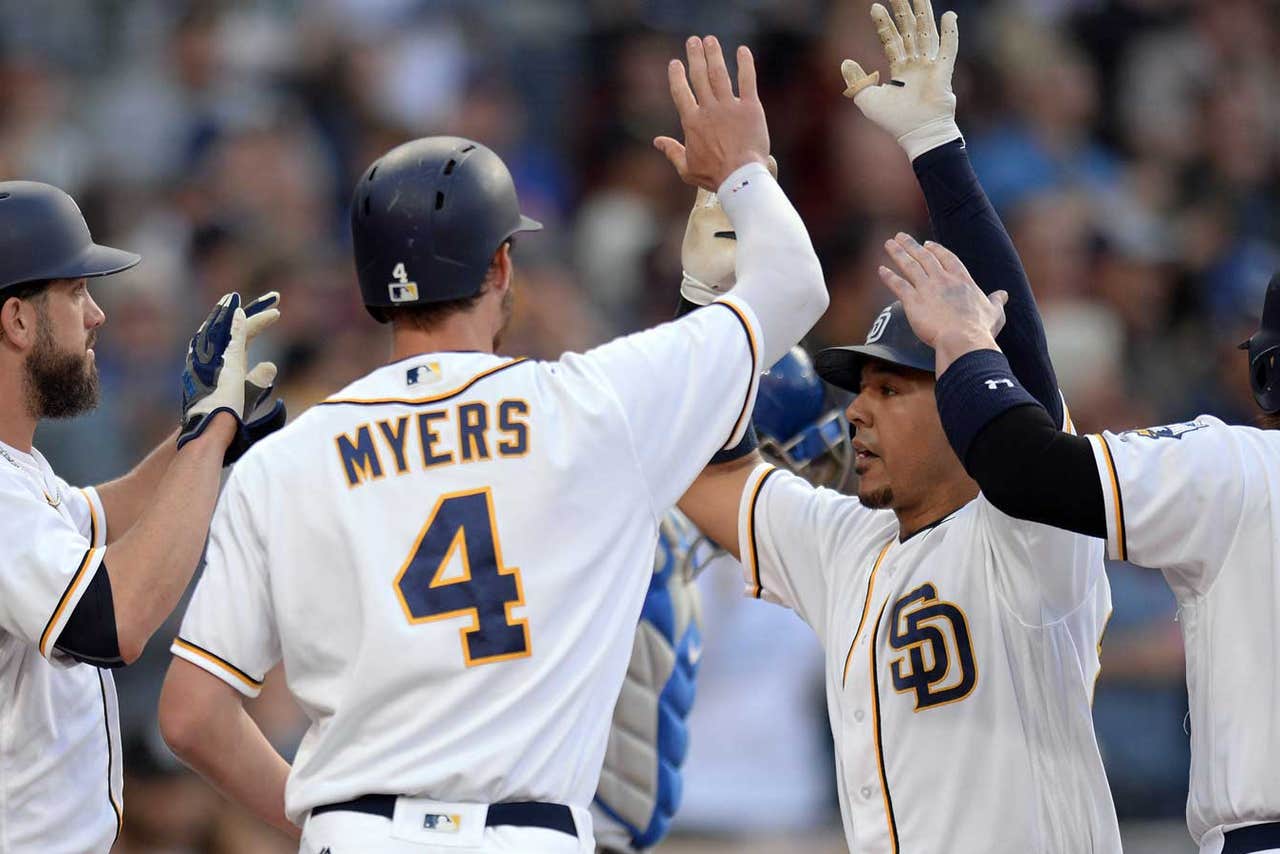 The Chicago Cubs' (hashtag)WeAreGood slogan began as a bit of a joke when catcher Miguel Montero tweeted it out last season, then caught on as they made a surprising run to the NLCS.
Now it seems somewhat of an insult to label the Cubs as simply good when they're making strides toward something potentially great.
Chicago is off to the majors' best 30-game start in 32 years, and it sends Jon Lester to the hill against the visiting San Diego Padres on Monday night seeking an eighth consecutive victory.
The Cubs (24-6) improved their baseball-best run differential to an almost comical plus-102 on Sunday when Javier Baez's solo homer in the 13th gave them a 4-3 win over Washington and capped a four-game sweep.
Kris Bryant's two-run single in the seventh tied it to get Jake Arrieta off the hook and helped Chicago become the first team to win at least 24 of its first 30 since Detroit started 26-4 in 1984.
The Cubs also lowered their major league-leading ERA to 2.48.
"The most important thing is that we never give up," Baez said. "We had nobody on the bench and we still were playing hard and giving everything we had."
Lester (3-1, 1.58 ERA) is a big reason for the Cubs' success as well.
He had to grind through his shortest outing of the season Wednesday, though, while allowing eight hits and tossing 103 pitches in 5 2/3 innings against Pittsburgh. But the Pirates couldn't plate a run and he came away with a 6-2 victory.
The left-hander has given up one run or none in five of his six outings.
"It says a lot about pitch execution because Johnny got in some jams and was able to pitch out of it, which was really nice to see," catcher David Ross said. "He's done that a couple times here lately."
Lester ran into a few jams when he faced the Padres last season and allowed three runs in 5 1/3 innings of a 5-2 loss last April. Wil Myers, who played his first two seasons under Cubs manager Joe Maddon with Tampa Bay, has homered off Lester.
Myers is in a 2-for-20 slump, though, and was stranded after the Padres failed to score with the bases loaded an nobody out in the eighth of Sunday's 4-3 loss to the New York Mets.
San Diego (13-19) has reached double digits in hits only once in its last 12 games.
"That's on us as a team collectively to pick that run up, to pick multiple runs up," manager Andy Green said. "You want to be a little bit more risk-adverse at third base with nobody out. You want to be more assertive with two outs. We had three chances to bring them home."
The Padres' scoring woes have delayed the first career victory for surprising rookie Cesar Vargas (0-1, 1.10). He's been solid in each of his first three outings and has given up only two runs despite walking nine.
The right-hander has received just two runs of support, though, and gave up one run in six innings of Wednesday's 2-0 loss to Colorado.
"You get stretches like that where you don't necessarily have run support," Vargas said through a translator. "You want to keep the game close, but you really can't control that in terms of offensive support."
---
---