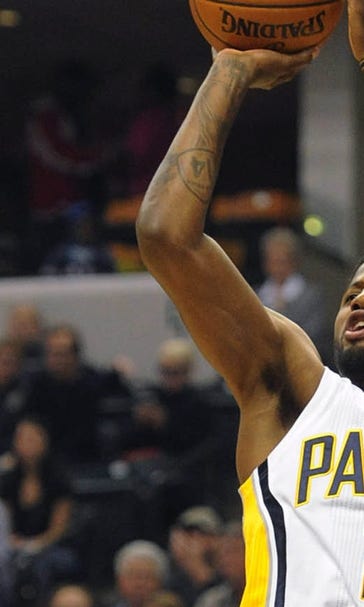 Pacers still looking for first win after 97-76 loss to Jazz
October 31, 2015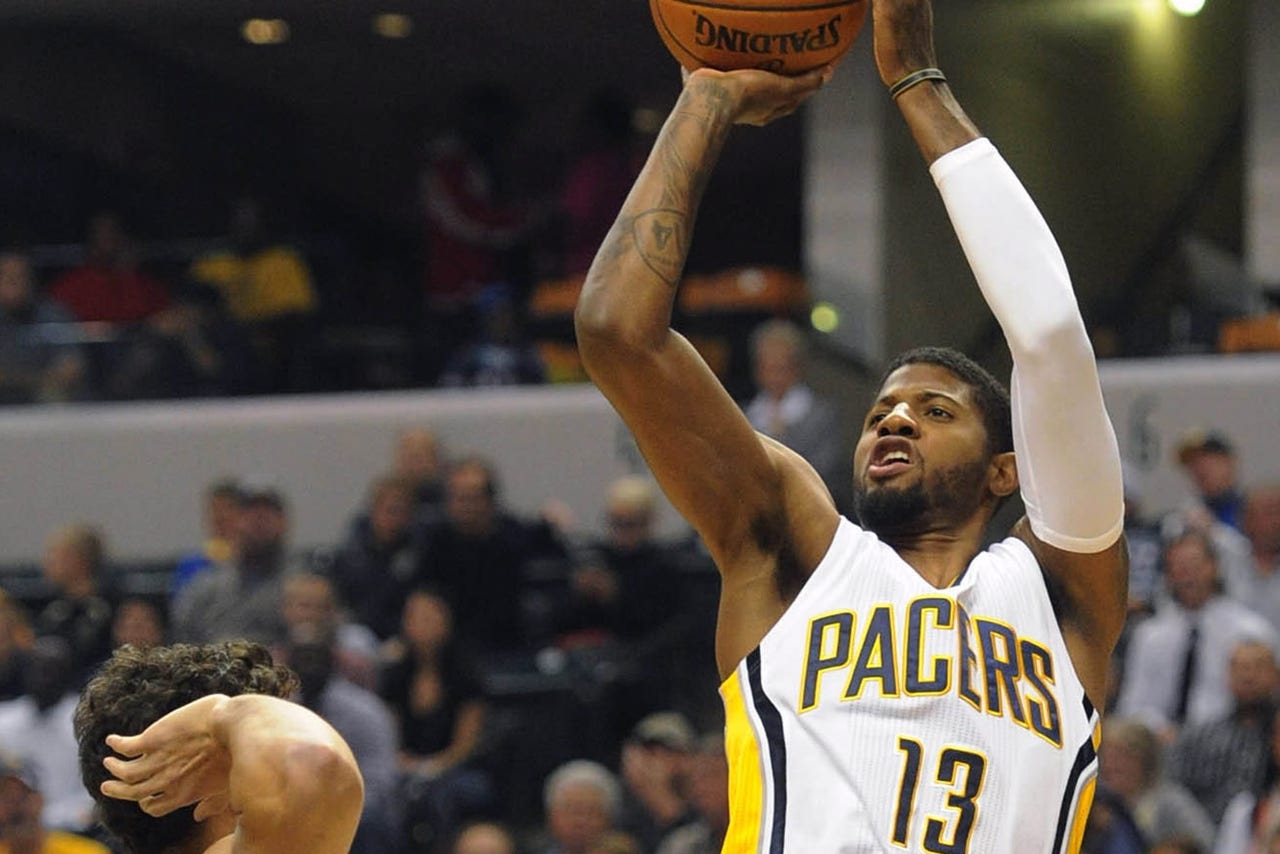 INDIANAPOLIS -- Derrick Favors scored 18 points and the Utah Jazz outscored the Indiana Pacers by 33 in the second half of a 97-76 victory Saturday night.
The Pacers led for almost the entire first half, but tables turned in the third quarter when Utah outscored Indiana 28-12 after trailing by seven at halftime. The Jazz (2-1) led by nine points at the end of the third quarter and by as many as 21 in the fourth quarter.
Favors, one of six Jazz to score in double figures, had seven rebounds. He scored all but two of his points in the second half.
George Hill scored 17 points and Paul George added 16 for Indiana (0-3), which has lost the lead in the third quarter and given up a total of 189 points in the second half of its three games this season.
Rodney Hood had 17 points for Utah, while Trey Burke had 15, Gordon Hayward 11 and Alec Burks and Joe Ingles added 10 each.
Utah beat Indiana in almost every facet of the game. The Jazz scored 30 points off Indiana turnovers and outrebounded the Pacers 47-34. Utah outscored Indiana 50-26 in the paint.
Indiana is still trying to find its identity after an offseason of changes to the team's roster and style of play.
Indiana shot 50 percent from the field in the first half and capitalized on Utah's shooting woes. Hayward had four points at halftime on 2-of-7 shooting and Favors had two points on 1-of-5 shooting.
YOUTH MOVEMENT
In just his second regular-season appearance, Pacers rookie Myles Turner is finding his identity as an NBA player. Turner scored 10 points during his first nine minutes, and six of those came on jump shots from beyond 16 feet. Turner finished the game with 10 points, four rebounds and one blocked shot.
HOMECOMING
Hayward and Trey Lyles made the only visit of 2015 to their home state and the building where they each won state championships as high school standouts. Lyles, Utah's 2015 first-round draft pick, played four minutes and finished with two points.
ROAD WARRIORS
Utah opened this season playing its first three games on the road. The Jazz started with a close loss to Detroit and followed with a blowout win over Philadelphia. The Jazz will hope to build on their two-game road winning streak with eight of the next 11 games away from Salt Lake City.
TIP-INS:
Jazz: The six international players on Utah's roster ties for second-most in the league. ... Rudy Gorbert finished with 17 rebounds.
Pacers: Indiana needs 12 wins this season to record the 2,000th victory in the franchise's history. ... The Pacers have finished with a winning record at home in each of the past 26 consecutive seasons -- the longest active streak in the NBA. Indiana is 0-2 at home this season. ... The Pacers are 0-3 for the first time since 2009-10.
UP NEXT
Jazz: Hosts Portland on Wednesday.
Pacers: Visits Detroit on Tuesday.
---
---
National Basketball Association
Up, Down and Sideways: Colin Cowherd breaks down NBA free agency moves