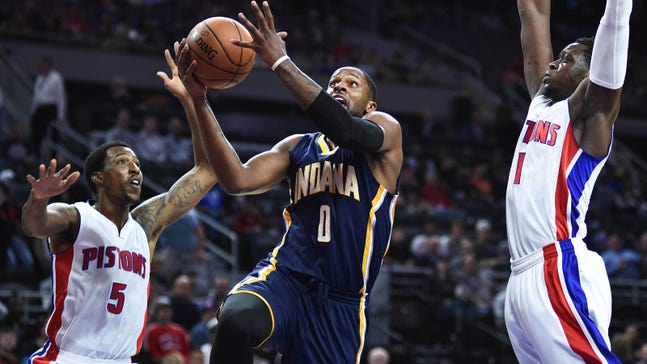 Pacers look to build first winning streak of season against Celtics
Published
Nov. 4, 2015 12:33 p.m. ET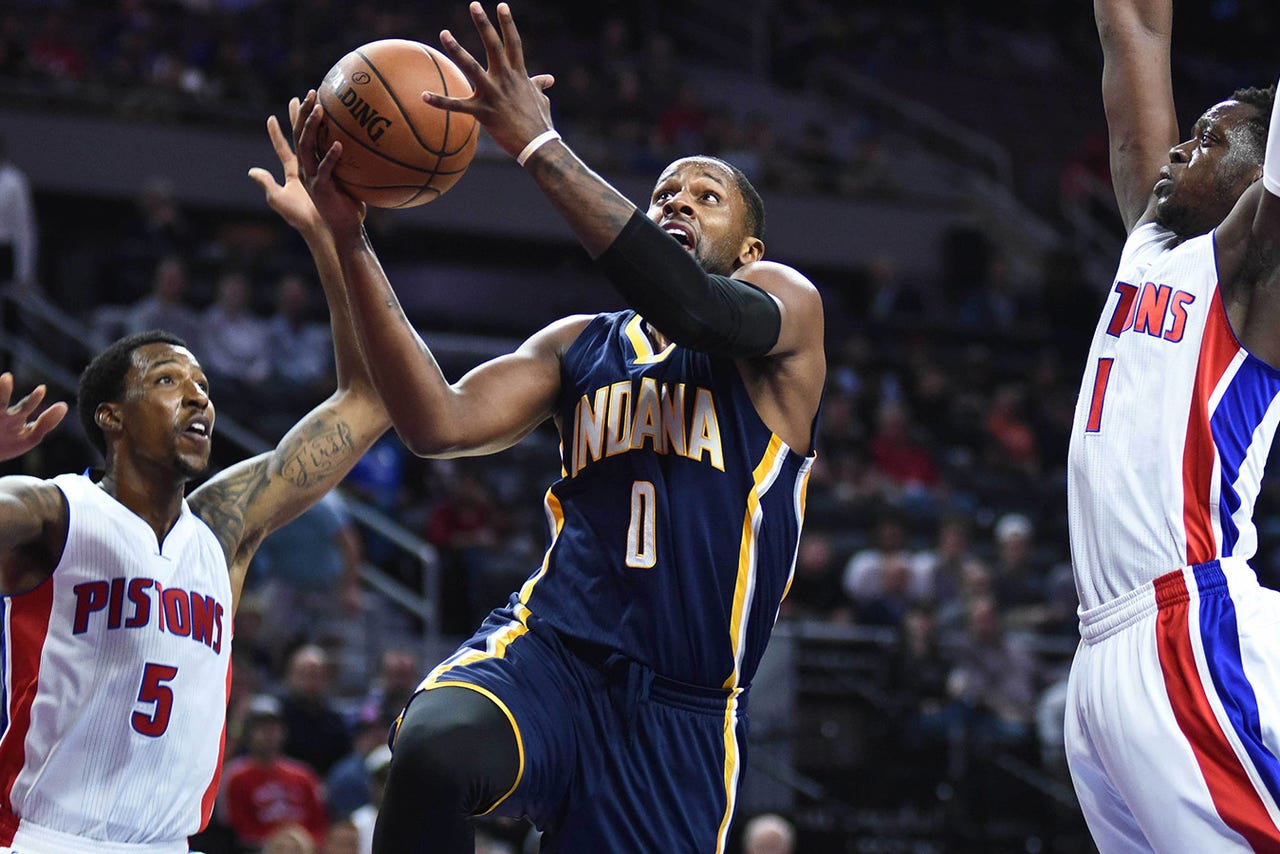 The Pacers (1-3) finally won 94-82 at Detroit on Tuesday, getting 23 points off the bench from Rodney Stuckey against his former team. He is averaging 13.0 points in just 24.8 minutes a game, adding some firepower to an Indiana club that ranked 24th with 97.3 points per game a season ago.
"Rodney has shown in the past he could do that -- he had a couple of 30-point games last year -- and (if) we got that kind of performance from our bench every night, we'd be really good this year," coach Frank Vogel said.
Indiana's defense looked improved, holding the Pistons to 33-for-86 (38.4 percent) shooting after its first three opponents averaged 105.0 points on 46.4 percent from the field.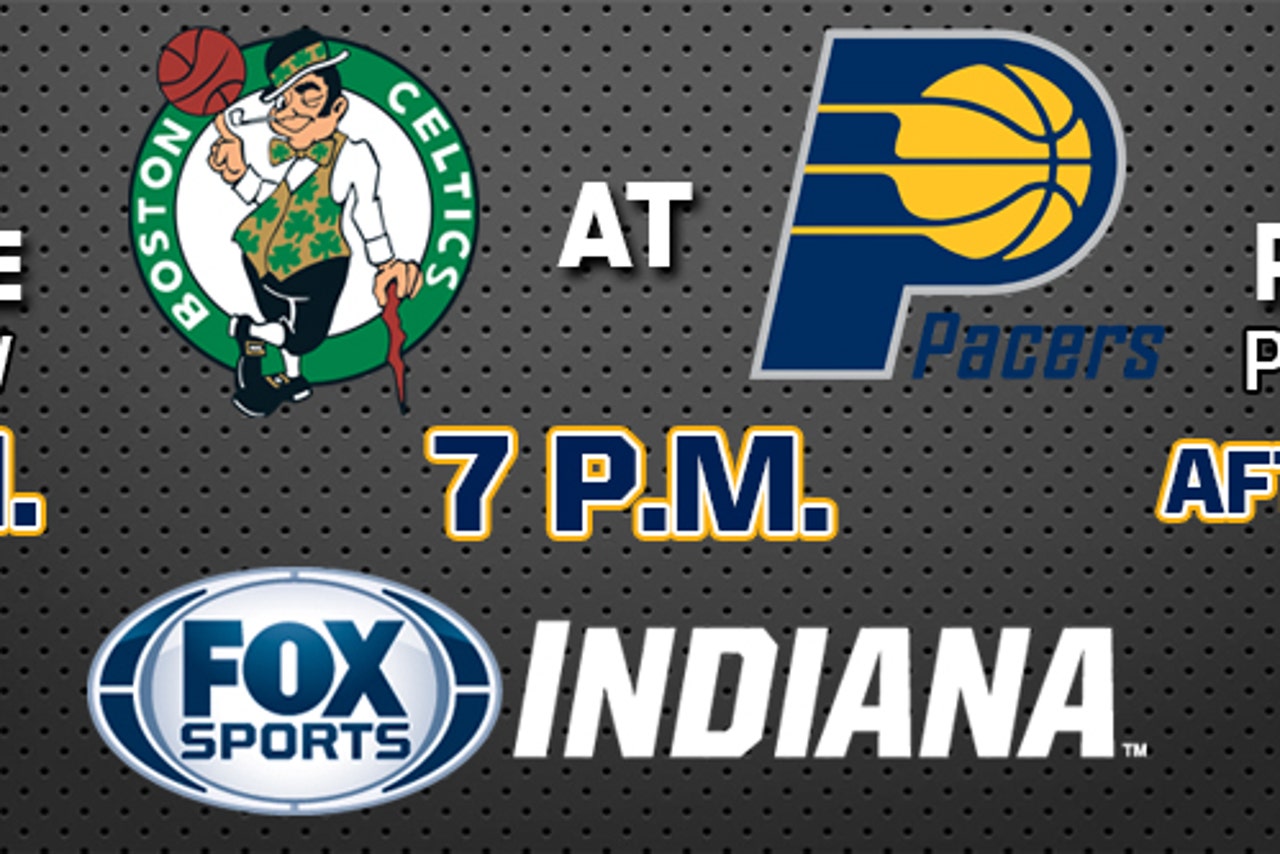 "We talked about it at the last two practices," said guard George Hill, who had four steals. "Since I've been here, we've been one of the best defensive teams in the league, and tonight we showed why."
Paul George had 16 points and nine rebounds but struggled again with his shot, going five of 17 -- already the third time he's shot 33.3 percent or worse from the field. His 8.0 rebounds per game would be a career high, however, and he's shooting 88.5 percent from the free-throw line. George has hit 51.6 percent of his shots in his last four meetings with Boston.
The Celtics, who are playing their first road game of the season, look like they've taken steps forward defensively, but their offense leaves much to be desired.  
Boston (1-2) is allowing 95.4 points per 100 possessions compared with 102.1 a season ago. However, after a season-opening 112-95 win against Philadelphia, it has lost 113-103 to Toronto and 95-87 to San Antonio. The Celtics shot 36.6 percent in those games, including a dismal 13-of-55 mark from 3-point range.
Isaiah Thomas has carried the offensive load with a team-high 22.3 points despite coming off the bench in all three contests, and none of his teammates is averaging more than 12.0. Reserves are a combined plus-38 while starters are minus-43.
Thomas hasn't been extremely efficient, either, shooting 39.6 percent and averaging 17.7 shots. He scored 15 against the Spurs but was four of 18. The starting frontcourt of Jae Crowder, David Lee and Tyler Zeller combined for just nine points on four-of-18 shooting.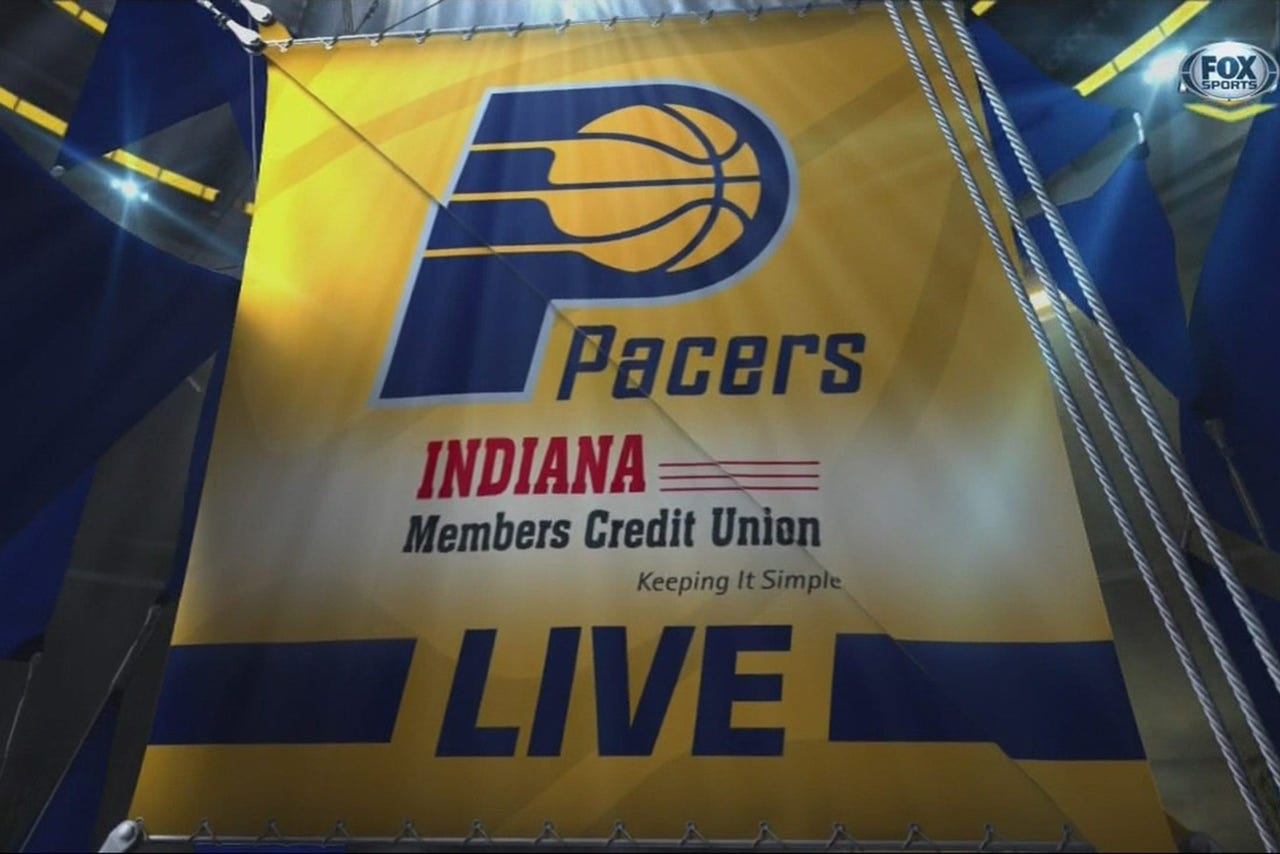 Watch the Pacers Live pregame and postgame shows before and after every Indiana Pacers game on FOX Sports Indiana.
"As a group, we couldn't hit shots," said Thomas, who started one for nine. "Then, when we did get back into it, you've got the Spurs making shots."
Coach Brad Stevens cautioned against overreacting to these early setbacks, considering they came against teams that combined for 104 wins in 2014-15.
"We've just got to believe in ourselves and shoot the ball and we'll have better shooting nights than this," Stevens told the team's official website.
The Celtics won three of last season's four meetings after dropping all four in 2013-14.
Thomas scored a career-high-tying 38 points against Indiana for Sacramento on Jan. 24, 2014.
---
---