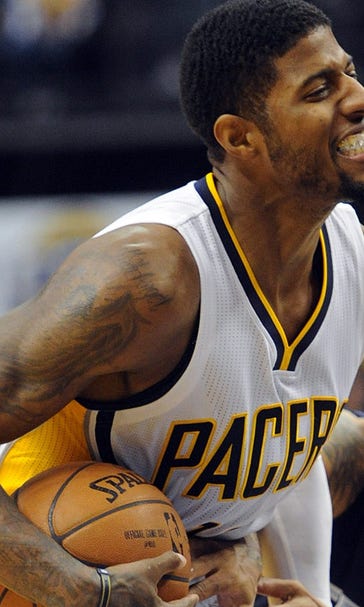 Pacers hope to see George, Ellis catch fire against Jazz
October 31, 2015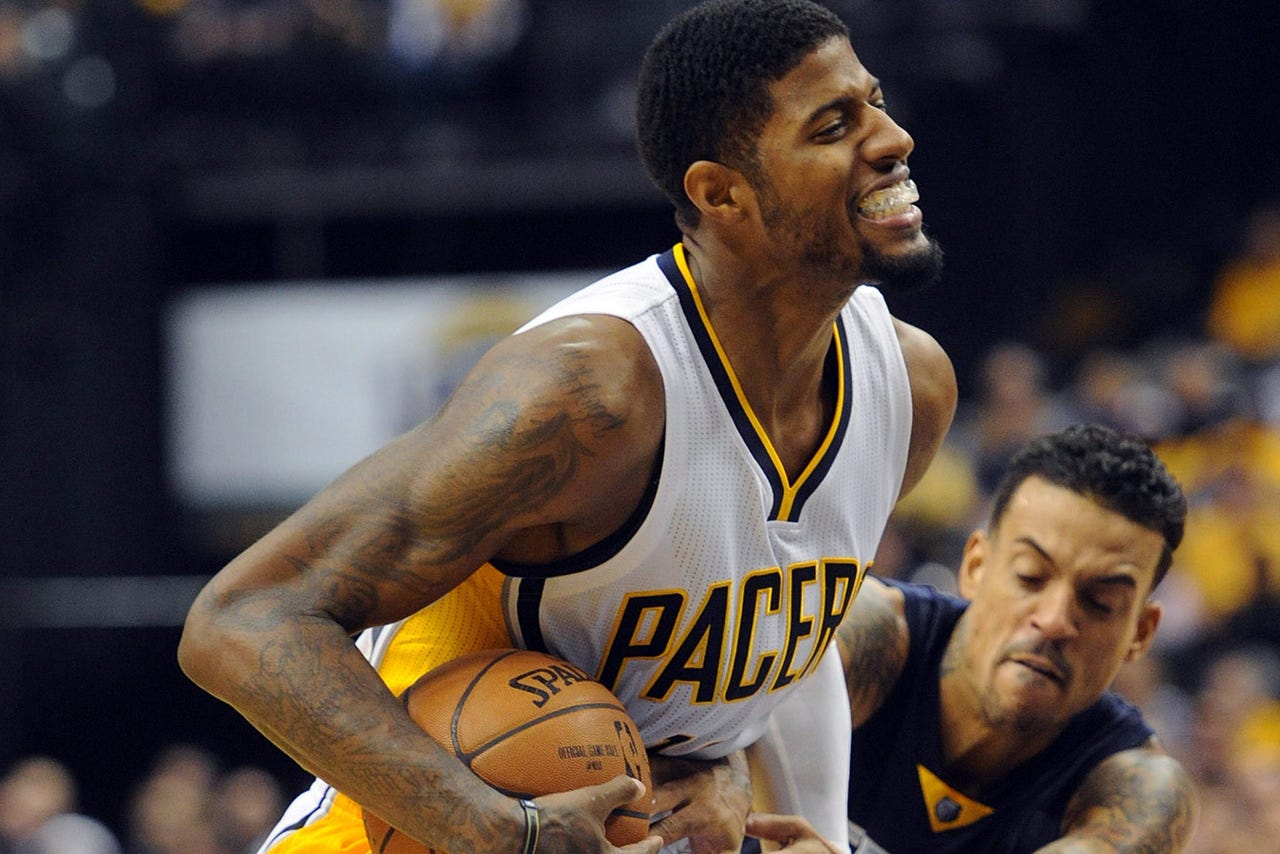 The Indiana Pacers are showing more offensive punch than in recent years, but the defense is a bigger concern after losing their first two games for the first time in six seasons.
They'll try to find their way into the win column Saturday night against the visiting Utah Jazz.
Indiana is 0-2 for the first time since 2009-10 after Wednesday's 106-99 loss at Toronto and a 112-103 home defeat to Memphis the next night. The Pacers, who averaged 97.3 points last season and haven't finished better than 23rd in scoring since 2011-12, look improved offensively, though two of their most potent scorers are struggling to shoot.
Paul George has scored 35 points but is nine of 32 (28.1 percent) from the field with seven turnovers, though he's been contributing in other ways with 20 rebounds and 13 assists. New addition Monta Ellis, who averages 19.3 points for his career, has 18 points on six-of-23 shooting.
"Those guys are proven offensive weapons," coach Frank Vogel told the team's official website. "They haven't got going yet and they will. You can rely on guys like Paul and Monta."
The Pacers have had major difficulties on the other end of the floor, though, letting opponents shoot 47.5 percent. They have allowed 97.0 points per game or fewer each of the last four seasons
Indiana gave up 39 points in the final quarter to Memphis, and 35 and 34 in the third and fourth quarters at Toronto.
"It's going to be tough to win games when we give up 30 points and 40 points a quarter," said George Hill, who has scored a team-high 39 points.
Utah (1-1) bounced back in resounding fashion from Wednesday's 92-87 loss in Detroit, winning 99-71 at Philadelphia two nights later. The Jazz limited the 76ers to 30.2 percent shooting and saw another strong performance by Derrick Favors, who had 20 points and 12 rebounds after recording 26 and six against the Pistons.
"I know a lot of people were expecting more out of me in the preseason," said Favors, who averaged 11.4 points in five preseason games. "But I used preseason to get myself in shape and work on things I worked on during the summer. When the season rolled around, I got focused."
Gordon Hayward's slow start continued, as he has 25 points through two contests after averaging 19.3 points per game a season ago. He was three of 12 from the floor Friday, though he added seven rebounds and four assists. He has averaged 25.0 points in his last three meetings with the Pacers.
Utah tallied 23 second-chance points after scoring only three against Detroit, while the Pacers have already conceded 41 second-chance points. The Jazz ranked second with 15.1 per game.
C.J. Miles, who played 389 games for the Jazz from 2005-12, scored 18 points in each of his first two games, going eight of 14 from 3-point range.
The Pacers will be playing for the first time since Hall of Fame center Mel Daniels died Friday at the age of 71. Daniels was a two-time American Basketball Association MVP and helped lead the team to ABA titles in 1970, 1972 and 1973.
Indiana has won four straight and six of seven in the series.
---
---