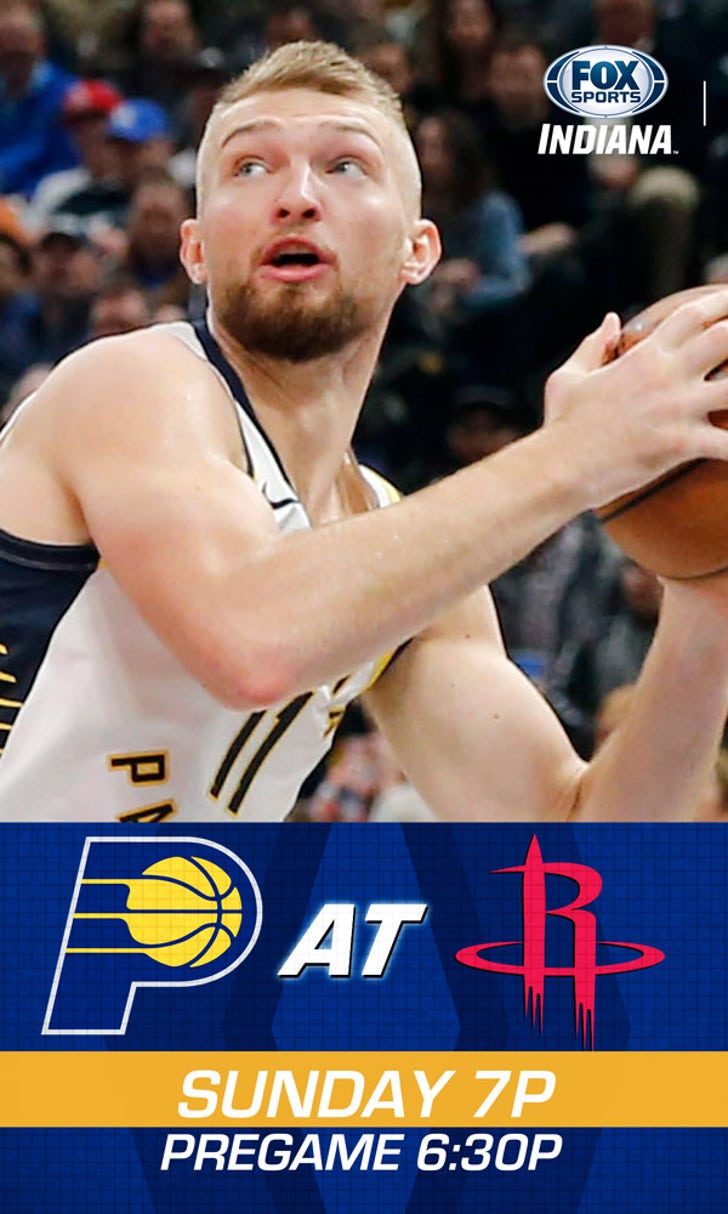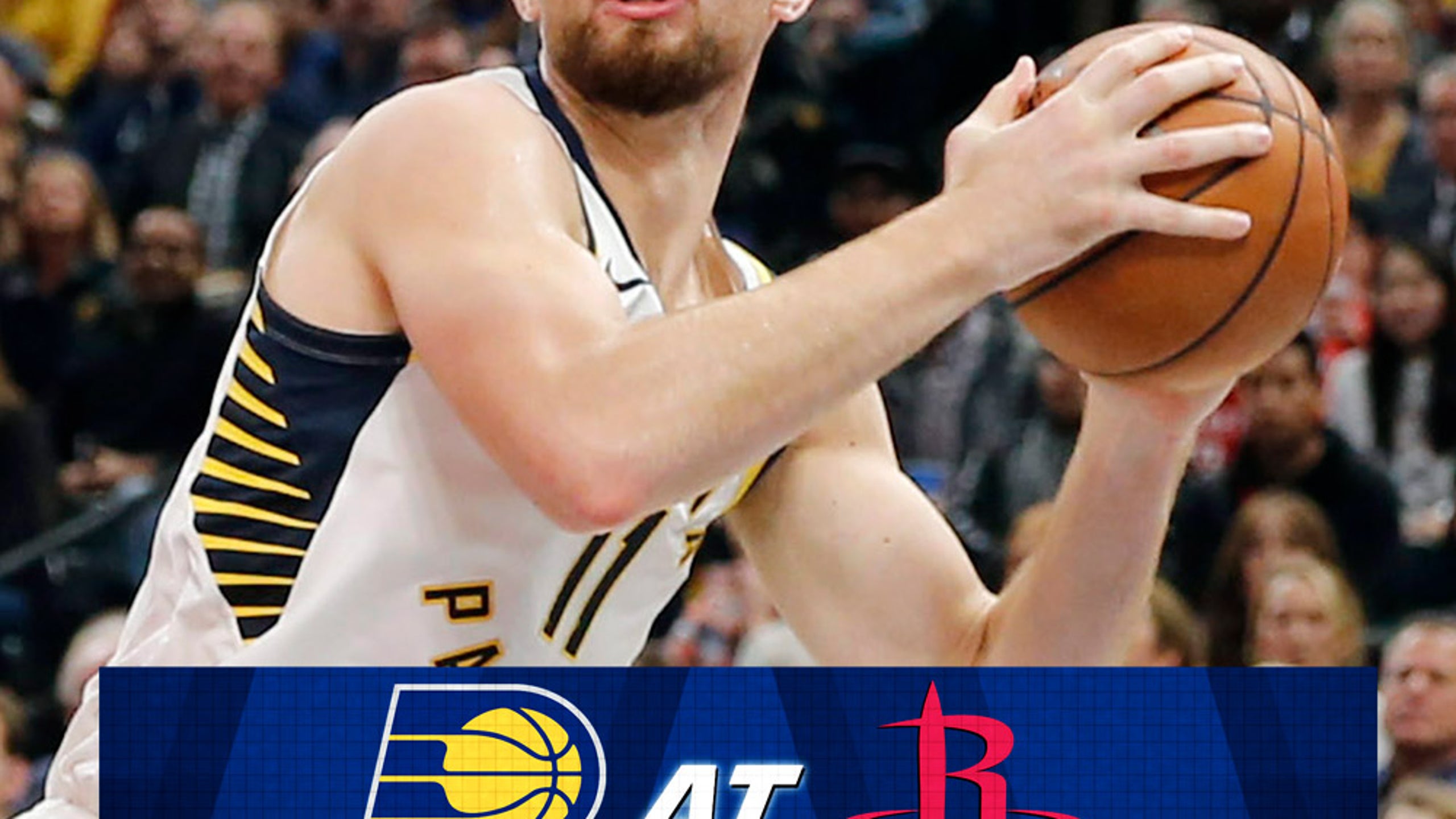 Pacers carry five-game road win streak into matchup at Houston
November 12, 2018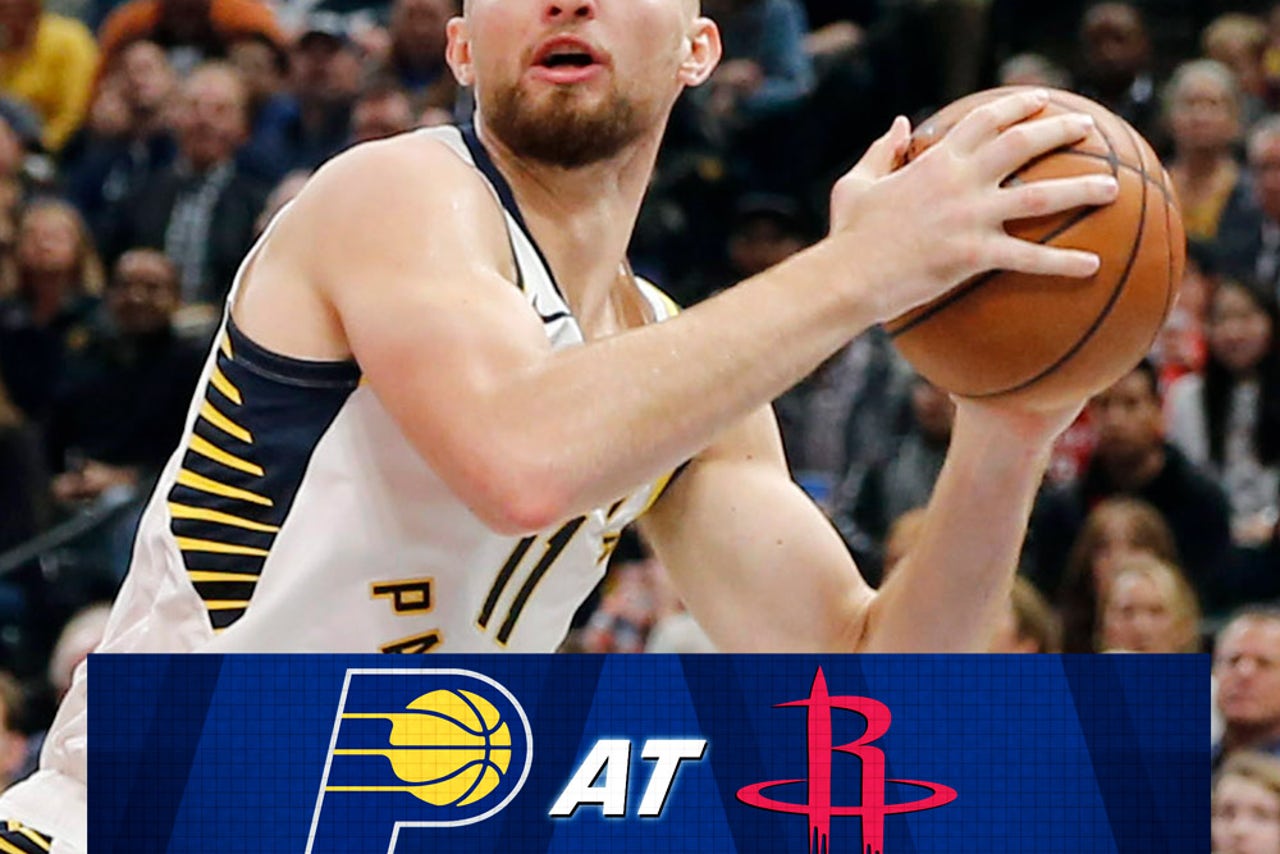 HOUSTON -- Just when it began to appear that the Houston Rockets were finding their way and they had mapped an escape from their terrible start to the season, a different set of issues manifested.

Suddenly, a team that finished second in the NBA in scoring last season can't put the ball in the basket.

The presumption was that once All-NBA guard James Harden returned from his brief injury hiatus, the Rockets would reclaim their swagger. Following a 96-89 loss to the San Antonio Spurs on Saturday night, the Rockets' fourth consecutive game scoring under 100 points, it seems their offensive woes are significant.

The Rockets (4-7) will complete their third set of back-to-back games and second in nine days on Sunday when they host the Indiana Pacers (8-5) at Toyota Center.

Houston has dropped consecutive games since defeating the Pacers in Indianapolis 98-94 last Monday. The Rockets have averaged just 90.8 points in the four games with Harden back in their lineup and are ranked last in field-goal percentage (41.3 percent) after shooting 33.3 percent (30 for 90) against the Spurs to continue their slump.

Injuries have certainly played a role in the Rockets' ragged start. Guard Eric Gordon returned after missing three games (right adductor strain) just as forward Carmelo Anthony sat due to an illness. Still, the Rockets feature a bottom-five offense across the board, and their issues require a deeper dive than blaming erratic lineup construction.

"I'm not even worried about missing the 3s, we missed so many layups," Rockets coach Mike D'Antoni said after his team went 19 of 38 on shots within five feet of the rim. "We missed 20 shots at the rim and foul shots. We're just in one of those blue moments that we've just got to battle through it. I know I'm sounding like a broken record."

Said Rockets guard Chris Paul: "The law of averages will kick in at some point, so I'm expecting us to get unbelievably hot at some point."



While the Rockets remain winless at home, the Pacers will ride a five-game road winning streak into Toyota Center. It is their longest road winning streak since April 1-17, 2012, and they are seeking six straight road victories for the first time since winning a team-record seven straight away games from Oct. 29-Nov. 24, 2003.

They claimed a 110-102 victory in Miami on Friday night and are averaging 111.8 points during their successful stretch away from Bankers Life Fieldhouse.

Some of what the Pacers accomplished against the Heat was linked to their accelerated pace. Indiana is flush with quality depth and should thrive at a faster clip. However, the Pacers are 29th in pace at 99.8 possessions per 48 minutes. They sped things up in Miami and liked the results.

"We want to play faster than we've played," Pacers coach Nate McMillan said. "I thought (Friday) night was one of those games where we got to that pace that we wanted to play. I thought our defense was very aggressive. We were able to rebound the ball and establish that tempo we want to play at.

"(Sunday) night there will be more switching and you're going to have to make reads and be patient in that situation."


---
---