Andre Iguodala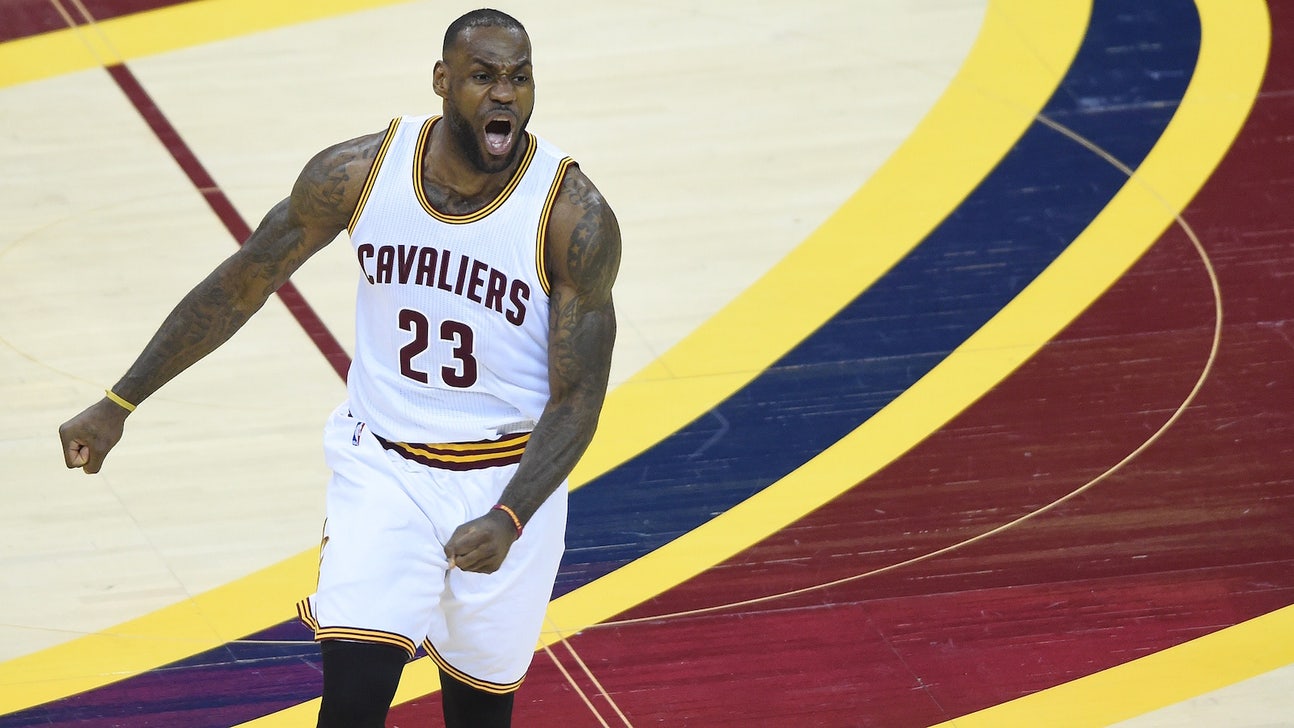 Andre Iguodala
'One more game left' for LeBron to make history
Published
Jun. 17, 2016 5:18 p.m. ET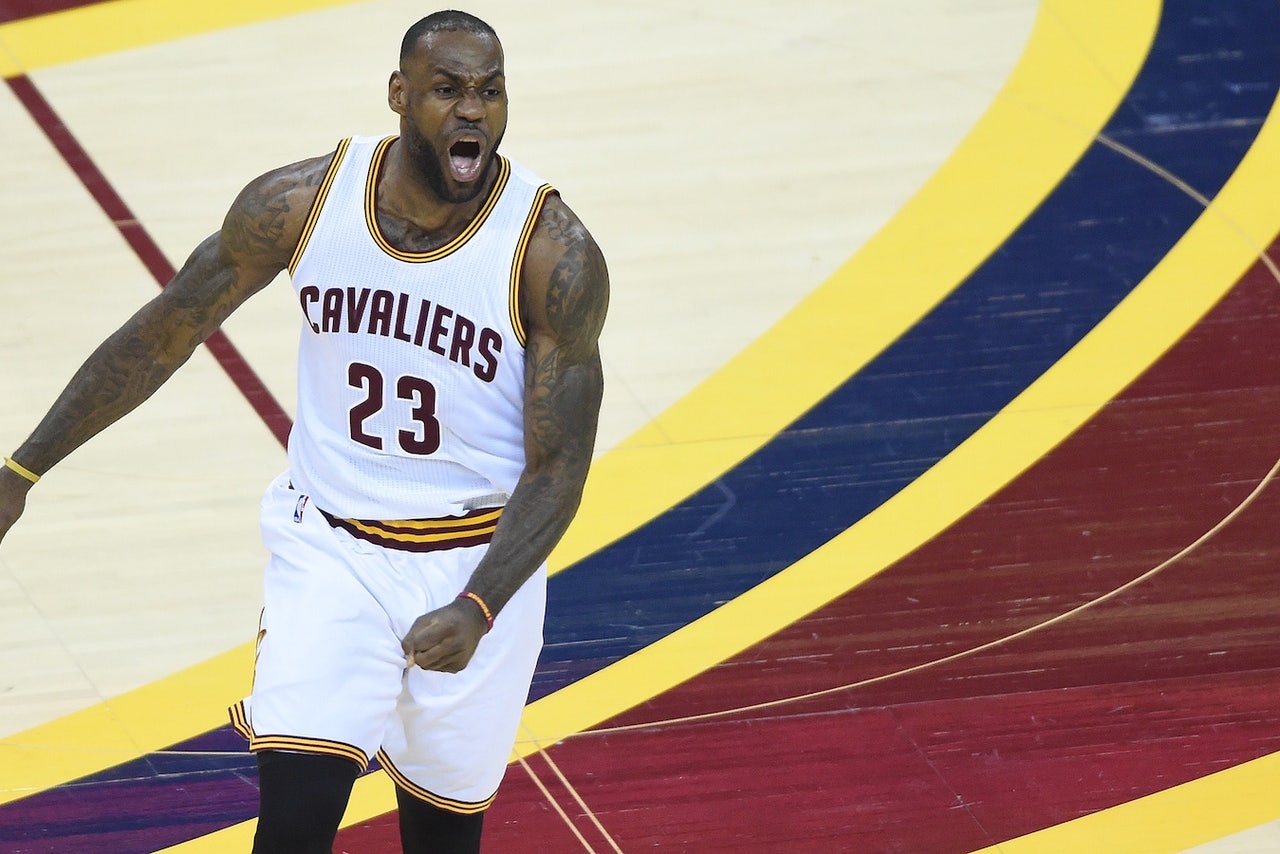 CLEVELAND (AP) -- LeBron James' family, closest friends and some hangers-on who wanted a glimpse waited for him in the arena's hallways like they have since he was an unequalled Ohio high school star, the best player on any court.
They greeted him early Friday after Game 6 of the NBA Finals, when James dropped 41 points on Golden State for the second straight game and dominated Stephen Curry, staring down the MVP and taunting him after a dismissive block.
As Hall of Fame point guard Isiah Thomas and Oscar-winning actor Jamie Foxx looked on, James kissed his mom, Gloria, and hopped into his Mercedes-Benz luxury van for the ride to Akron.
"One more game left," he said moments earlier.
One more win from the greatest comeback in Finals history and one more win from a championship, the one James came home for.
Playing at a level few have touched, James has pushed Cleveland to the brink of its first professional sports championship since 1964. With back-to-back epic performances, he's given hope to generations of fans who have known mostly sports misery that the drought will end Sunday in Game 7 -- on Father's Day.
Down 3-1 in the series, the Cavaliers reverted to a strategy that has served James well: Give him the ball. Get out of the way.
Hesitant in Games 1 and 2, he's been in attack mode, posting up Curry for layups and short turnarounds when the Warriors inexplicably switch on screens and leave the 6-foot-3 point guard at the mercy of a 250-pound wrecking ball crammed inside a No. 23 jersey.
And when Golden State sags defensively to help stop his drives, James is finding the open man or pulling up and making his outside jumper, considered the weakest aspect of his otherwise resplendent game.
The shots are falling. The Warriors are fading.
On Thursday night, James was as good as ever, making three 3-pointers and adding 11 assists, eight rebounds, four steals and three blocks. He scored 18 straight points bridging the third and fourth quarters, and scored or assisted on 27 in a row and 35 of 36 while saddling his teammates and 20,000 fans on those broad shoulders and carrying them to the cusp of a title.
"He told us one point in time late in the fourth, `Get stops and I'll take care of the other end,'" said forward Richard Jefferson.
In two elimination games, James has 82 points, 24 rebounds, 18 assists, seven 3-pointers, six blocks and just three turnovers, despite handling the ball on nearly every possession.
He has almost single-handedly punctured the Warriors' will, leaving the defending champions with little time to figure out how to slow him down. It may be too late.
"Special, very special," said guard Kyrie Irving, who followed his own 41-point effort in Game 5 with 23 to help the Cavs notch the series. "You try not to sit back and watch because you're trying to make sure that you create space for him and able to give him outlets when he needs it, but when a guy's got it going like that, it's just unbelievable to be a part of."
With forward Andre Iguodala dealing with a back issue, Golden State coach Steve Kerr may have to switch Draymond Green on James for Game 7. He'd do that at the risk of the temperamental Green, who was suspended for Game 5, losing control. Kerr also doesn't have center Andrew Bogut, whose series-ending knee injury has deprived the Warriors of one of their best rim protectors, inviting James to assault the basket without fear.
Coach Tyronn Lue's decision to make James, and not Irving, Cleveland's primary playmaker has swung the series. James' ability to survey the defense and expose its weak spots has transformed the Cavs' offense, which lacked rhythm and connection. This is how James played in Miami, where he and Dwyane Wade tag-teamed their way to two titles.
The third one, the one James craves most, is within reach.
He didn't promise a championship when he came back in 2014, only to inspire. "In Northeast Ohio, nothing is given," James said. "Everything is earned. You work for what you have."
King James nearly has his crowning moment, his crescendo.
"Not many people in the history of sports have said: `Everyone get on my back. The city, state, organization, team, get on my back. If we win or fail I'll take the blame, but I'm going to lead you.' How many people have ever said that?" Jefferson said. "I can't think of too many players who have put that type of pressure on themselves and then have delivered more times than not.
"He's doing this for his teammates. He's doing it for everyone."
---
---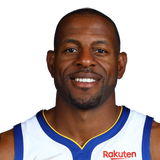 Get more from Andre Iguodala
Follow your favorites to get information about games, news and more
---