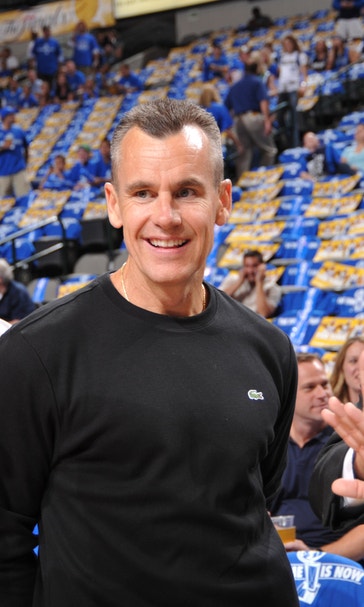 OKC's Donovan prepares for NBA coaching debut vs. Spurs
October 27, 2015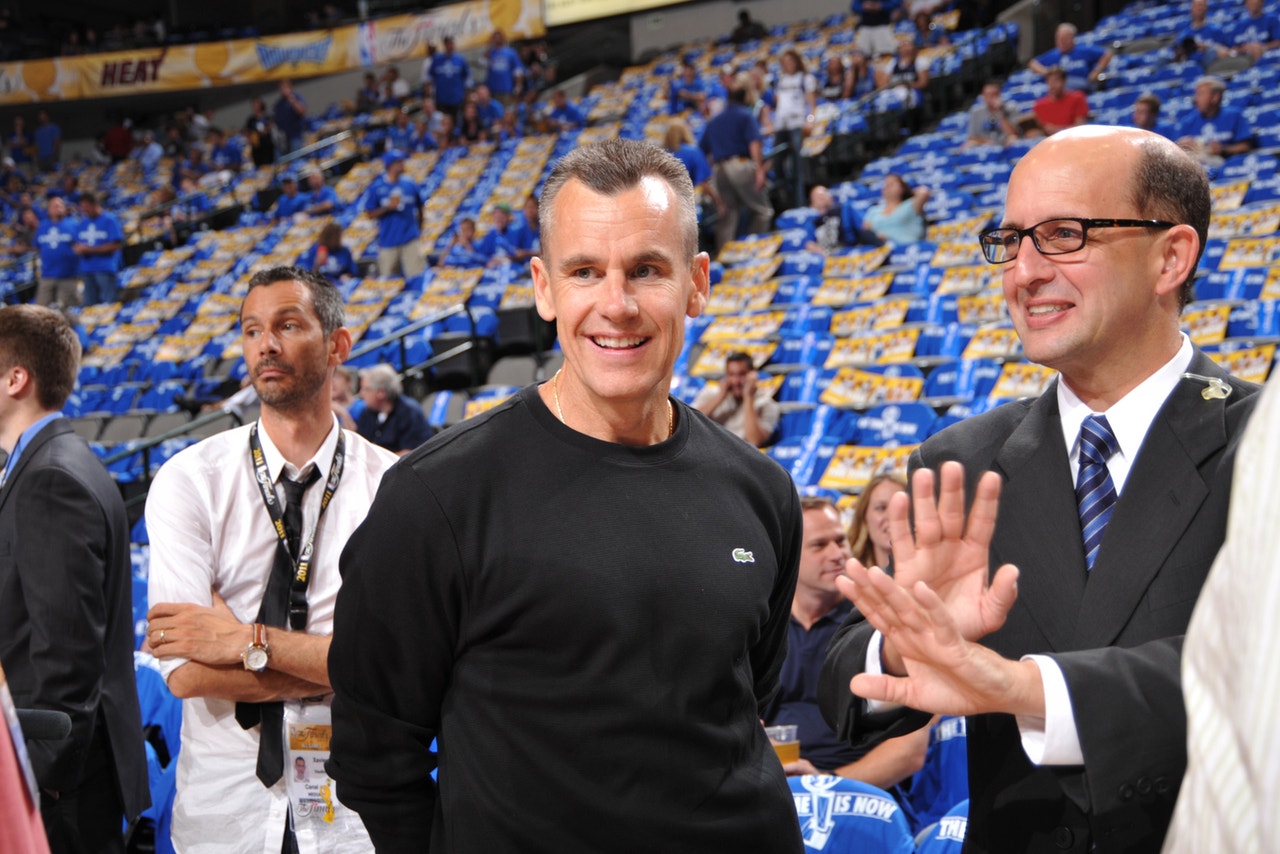 OKLAHOMA CITY (AP) -- Gregg Popovich 1,022, Billy Donovan 0.
That's the difference in the number of NBA regular-season coaching victories for Popovich, a five-time NBA champion with the San Antonio Spurs, and Donovan, who will make his NBA coaching debut for the Oklahoma City Thunder on Wednesday night.
Welcome to the league, rookie.
Donovan said he's excited about the game and respects Popovich, but he is focused on the process more than anything. He said he won't have any trouble sleeping the night before the opener.
"Eighty-two games is a lot of games," Donovan said Tuesday. "Every game, at that moment in time, is going to be big. Right now, we're in October, it's the first game of the year."
Donovan's resume at the University of Florida shows why he isn't nervous heading into the opener. His teams won two national championships and went to four Final Fours and seven Elite Eights in 19 seasons.
Clearly, big games don't bother Donovan.
"It's obviously against a great team," he said. "For us right now, going into the game -- how do we play, where do we need to improve, where do we need to get better -- and then we have to move on to the next one."
Donovan is replacing Scott Brooks, who went 338-207 (.620) in seven seasons with the Thunder and was the 2009-10 NBA coach of the year.
The Thunder have gone to the Western Conference finals three times and the NBA Finals once since moving to Oklahoma City in 2008-09, but they haven't won it all. Now, Donovan leads a team with 2013-14 MVP Kevin Durant and 2014-15 scoring champion Russell Westbrook.
Durant can become a free agent after next season, leaving precious little time to build a relationship. It's off to a good start.
"It's been fun," Durant said. "I enjoy him. Great basketball mind, but more so, a better person. We've hit it off since the beginning. Just excited to play for him."
If the preseason is an indicator, Donovan will be fine. The Thunder went 5-1, and were unbeaten in games Durant and Westbrook played in.
Westbrook said Donovan's no-nonsense style works.
"He keeps it real," he said. "I think he lets you know exactly what's going on. He doesn't let nothing slip between the cracks. He makes sure everybody's aware of what's going on, whether it's good things or bad things. Everybody knows, and everybody's on the same page."
Durant is back after breaking his right foot last season and playing just 27 games. Donovan said Durant has no minutes restrictions, but the bigger concern is long-term fatigue, and that might lead to fewer minutes for Durant, who has ranked among the league leaders in minutes for most of his career.
"I think the biggest thing for all the guys is helping all those guys be efficient," Donovan said. "Clearly, I think when you absorb so many minutes, fatigue can become a real factor and become a real issue."
Donovan will need to figure out how to get Durant and Westbrook the touches they need to be effective. Durant is a four-time scoring champion who averaged 32 points in 2013-14. Westbrook averaged a career-high 28.1 points last season.
He'll start that process against the Spurs, who have added LaMarcus Aldridge and David West to star mainstays Tim Duncan, Tony Parker, Manu Ginobili and Kawhi Leonard.
"It's going to be a journey that starts tomorrow," Donovan said. "There's going to be ebbs and flows. We just want to keep them (his players) focused on wanting to get better and improving, and they've done a good job of taking some areas that we need to improve in and trying to work on them."
MORE FROM FOX SPORTS SOUTHWEST: 
- PHOTOS: Cowboys Cheerleaders Auditions
- Ranking NFL quarterback salaries
- Highest paid player on every NFL team
- College football's biggest video boards
---
---