Off-Beat Badgers Preview: Could we have a legitimate opponent on our hands?
September 14, 2018

If you are looking for hard-hitting analysis, yeah, this ain't it. But if you want a fun, entertaining read, you've found the right place. For more of Brandon Rifkin, please head to his blog or follow him on Twitter.

Nothing says early season college football quite like overreacting on Twitter to a slow start and calling for your QB to get benched and thrown into the sea. I'll never understand how people can be so quick to turn (although I guess a lot of these people just hate Alex Hornibrook regardless of how he plays), but I can't stress enough that we all need to have some patience. At no point in time were we going to lose to New Mexico. All we had to do was flip the switch over to SMASHMOUTH and they'd never stop it. But that doesn't prep us for better competition, so there's no point in running it 90 times against them.

This weekend, however, should be a different story. BYU comes to down for an afternoon showdown after splitting a couple of games with Arizona and Cal. We know historically they're a solid program, and they're certainly a large step up in talent from Western Kentucky and New Mexico. If their guys are well-rested and well-soaked, we could have a legitimate opponent on our hands. That's great! We all need to get those juices flowing, especially with a night game at Iowa looming.

So, here's to a fast start, crisp passing game, no turnovers, and getting that swagger filled up before heading to Iowa City.

RANDOM MUSIC WE'RE DIGGING HARD THIS WEEK

https://youtu.be/KfU-S6ovooQ
Don't get me wrong: this song is great. But the real story here is an entire music video dedicated to the love story of two of those inflatable thingies outside car washes. I LOVE those things! And I'm so happy to know they can make sweet, passionate love to each other: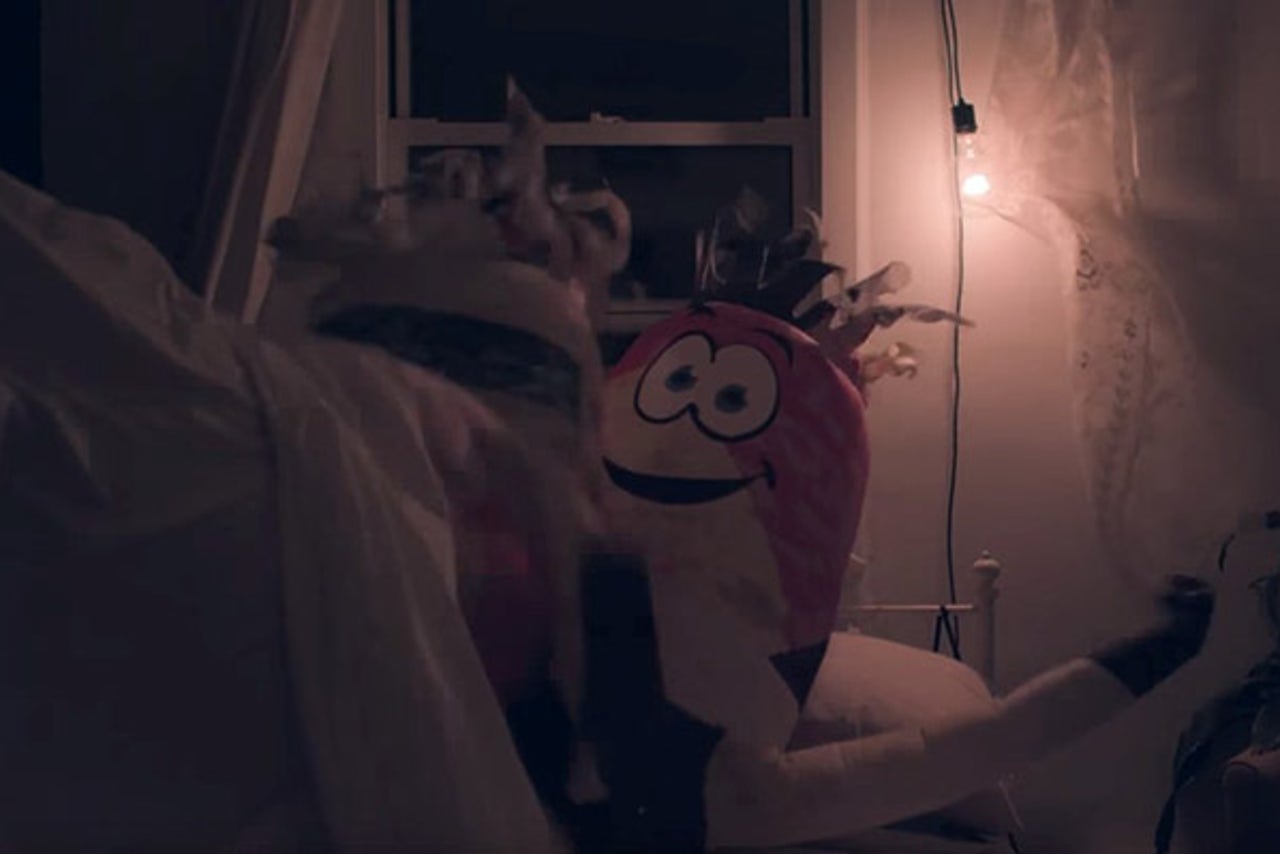 God that is amazing. And LOOK OUT: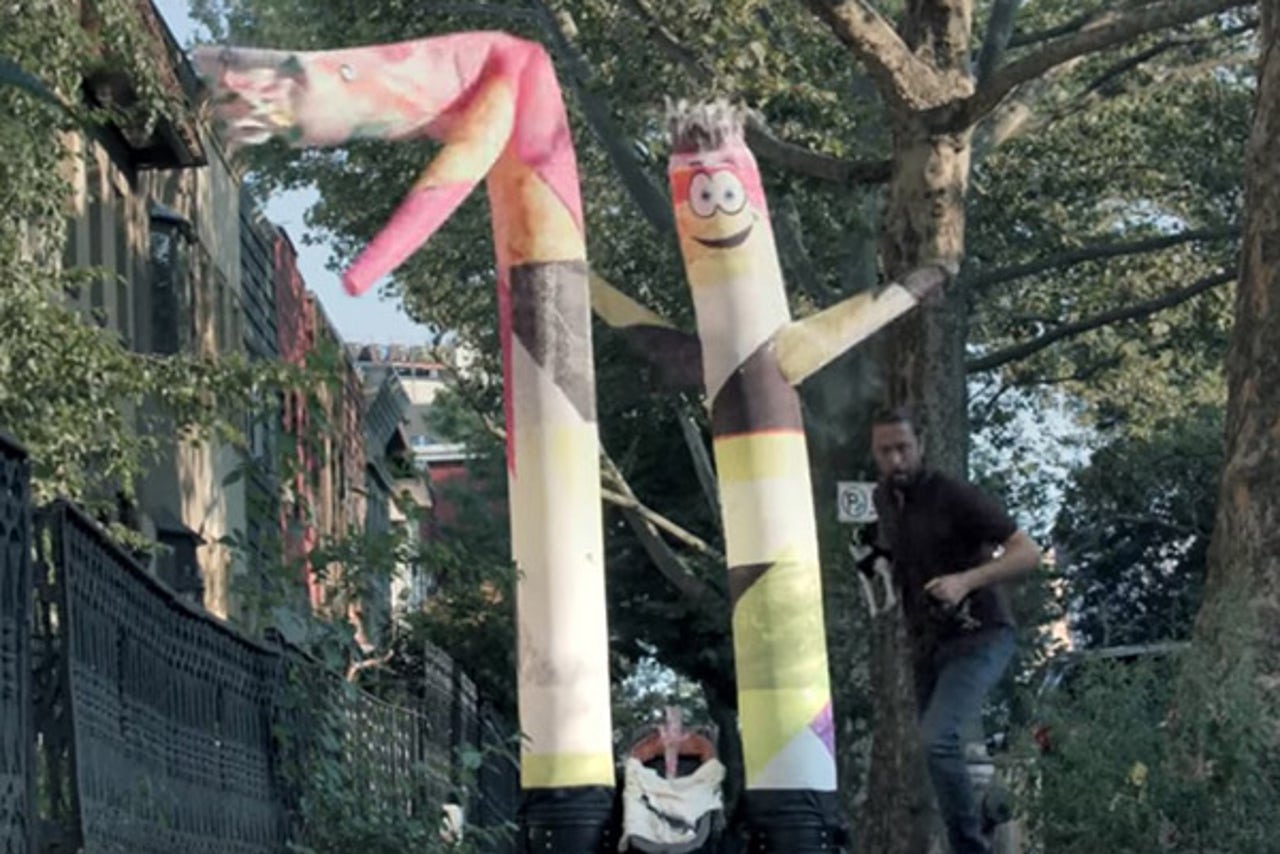 The little baby blow up thingy is adorable.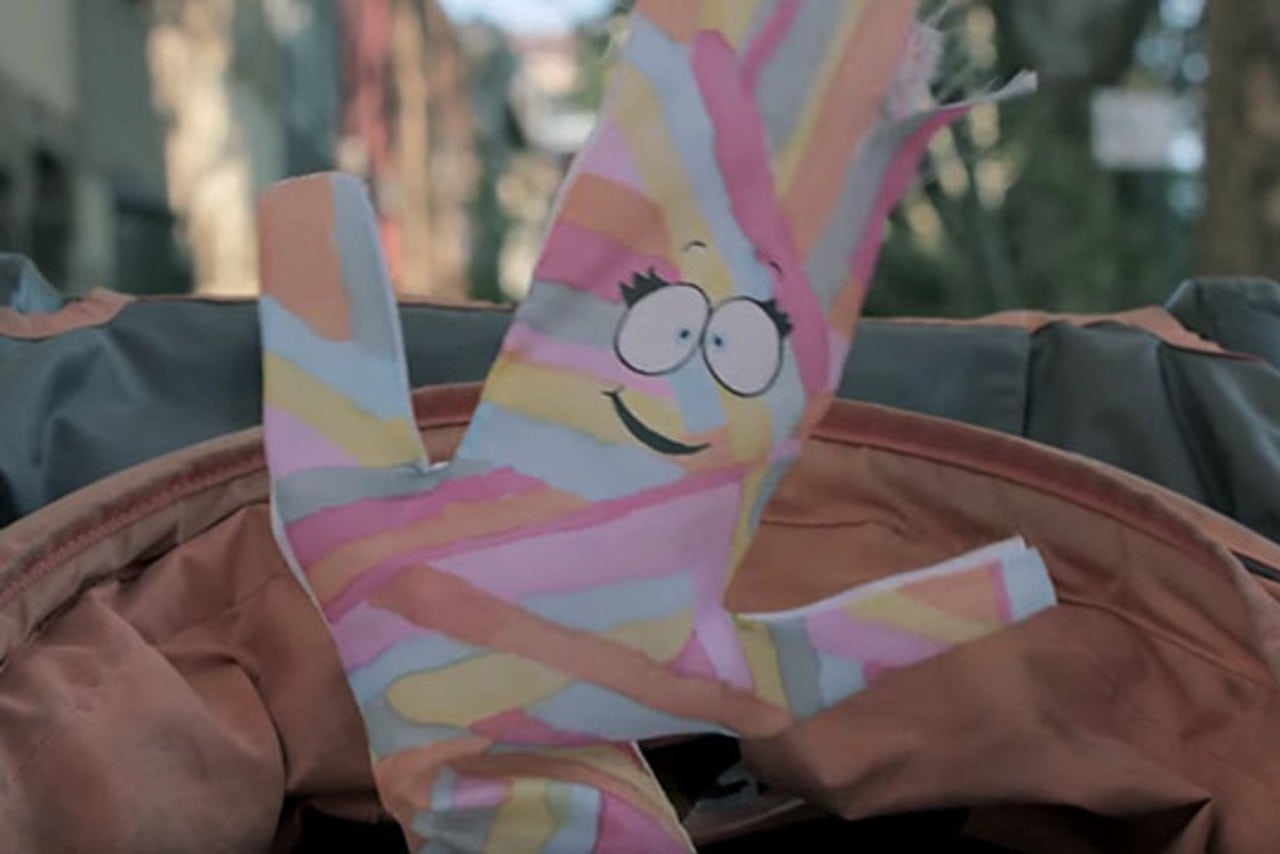 BIG TEN FEAR RANKINGS


1. Wisconsin, 2-0 (0-0). Good to have Danny Davis back this week. AJ Taylor has looked great as our top WR option, but things only get better with DD in the lineup.

2. Ohio State, 2-0 (1-0). We're gonna get a glimpse of the ceiling for this OSU team with TCU and a roadie at Penn State coming up here before the end of September. I'm sure they'll win both games by a thousand because they're just annoying like that.



3. Penn State, 2-0 (0-0). The local news just came on after "Jeopardy" and one of the top stories was a guy who fled a crime in the suburbs, drove to the city, and literally tried hiding in the lake. As in, they found his car at the North Ave beach and arrested him swimming in the freaking water. Now, this may be an unpopular opinion, but I think that kind of brazen creativity deserves some leniency before the judge.

4. Iowa, 2-0, (0-0). OH BUT OF COURSE OUR GAME AT IOWA IS A NIGHT GAME. Why wouldn't it be.

p.s. -- huge double edged sword. Love night games from a viewing/partying perspective; despise night games from a trying to go undefeated here in case you haven't noticed perspective.

5. Michigan State, 1-1, (0-0). Losing to 84-year-old Herm Edwards is a great way to distract everyone from the other current MSU headlines. Smart.

6. Nebraska, 0-1, (0-0).Y ou tell me a better way to open your season with a true freshman QB than going CANCELED-LOSS. Well I guess if the true freshman QB gets hurt in the loss then it's kind of worse.

7. Minnesota, 2-0, (0-0). I always get VERY caught up in 9/11 stuff. I can't resist any documentary/home video that's on TV that day. This year, for some unknown reason, I became obsessed with Bush throwing a perfect strike for the opening pitch in Yankee Stadium. That is magical. Dude is wearing a bulletproof vest and is aware there's a non-zero chance something is going to happen, and he just calmly walks out there and grooves one in. I know he's not well-liked, but I'll always respect and dig the hell out of that moment.

p.s. -- the best thing to read when it comes to 9/11 is this oral history of Air Force One on that day. I never really thought about how NO ONE interrupts the president during a public event. Imagine having to be the person that dropped this news while the president is reading to a room full of children. Yikes.

8. Michigan, 1-1 (0-0). At least someone in the B1G could beat a directional Michigan last week.

9. Northwestern, 1-1, (1-0). The Northwestern/Duke football rivalry is adorable and I think they should play every year. Unfortunately for NU, this year the Nerd Cup belongs to the Dukwons.

10. Indiana, 2-0 (0-0). I took my dog to the vet this week for her annual checkup, and it really socked me in the gut when the vet started a sentence with: "Well, everything looks good, but ... she has gained a little weight."

Oh my god, I am the father of an obese dog! The week after I fat-shamed my family's dog! INSTANT FAT DOG KARMA STRIKE! We are IMMEDIATELY on multiple diets in this house. She's 5 pounds overweight, scale that up to me and it's like me being 20 pounds over. We have got some serious work to do. No more treats for ANYONE.

p.s. -- apparently the standard for dogs is you need to be able to feel their ribs, and if you can't then they're technically obese. I am GLAD this is not the standard for humans.



11. Maryland, 2-0 (0-0). They really should not have a football program anymore. It still blows me away how awful the Maryland/Rutgers acquisition has been.

12. Illinois, 2-0 (0-0). Looks like the Beard's got a little stew brewing ...

13. Purdue, 0-2 (0-1). You know, they do say that Eastern Michigan is one of the top-eight programs in the state of Michigan. Also, lol purdue.

14. Rutgers, 1-1 (0-1). Now let's go beat BYU.

 

THIS WEEK'S GAME IN HAIKU

The Mormons are here
Hide your wife, hide your girlfriend
Lest they all be soaked

YOUTUBE

https://youtu.be/4jSdyDt-Ync

Bad 2 da bone.

 

PREDICTION CITY

Cupcake season's over. Time to nut up or shut up. THE PICK:

WISCONSIN 41, BYU 12

 

***
ON WISCONSIN
---
---