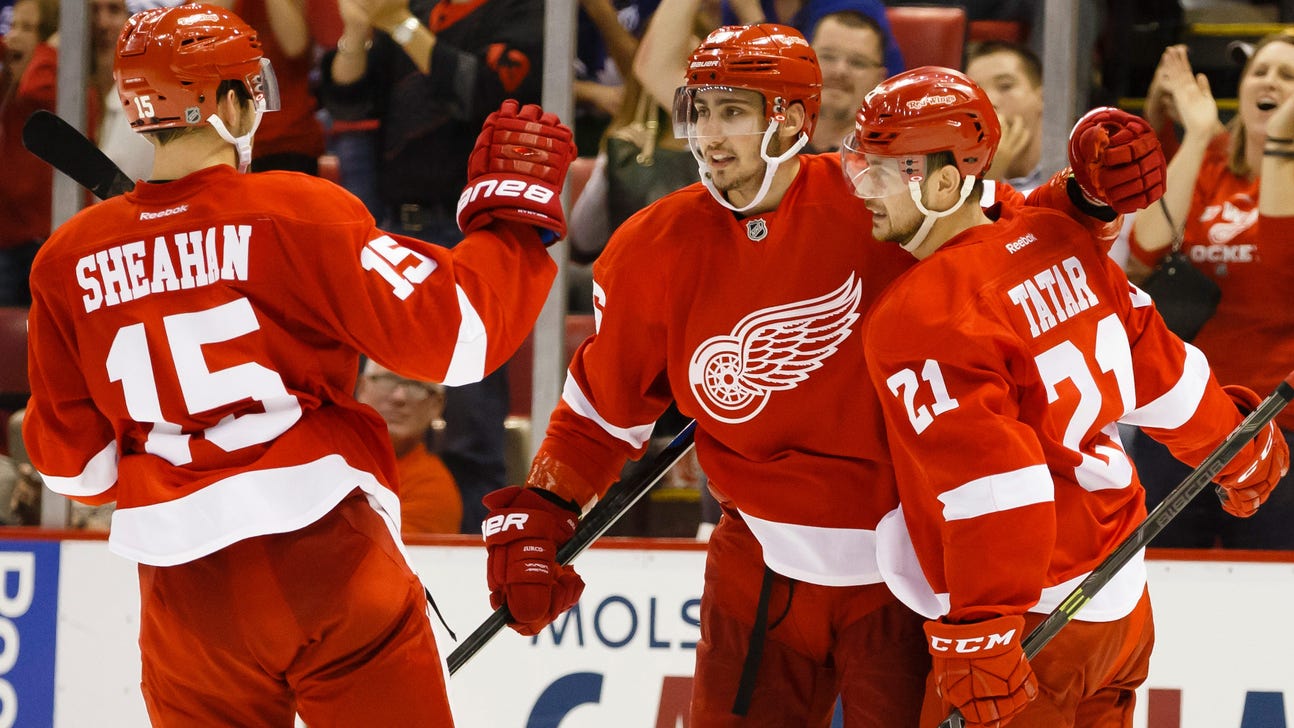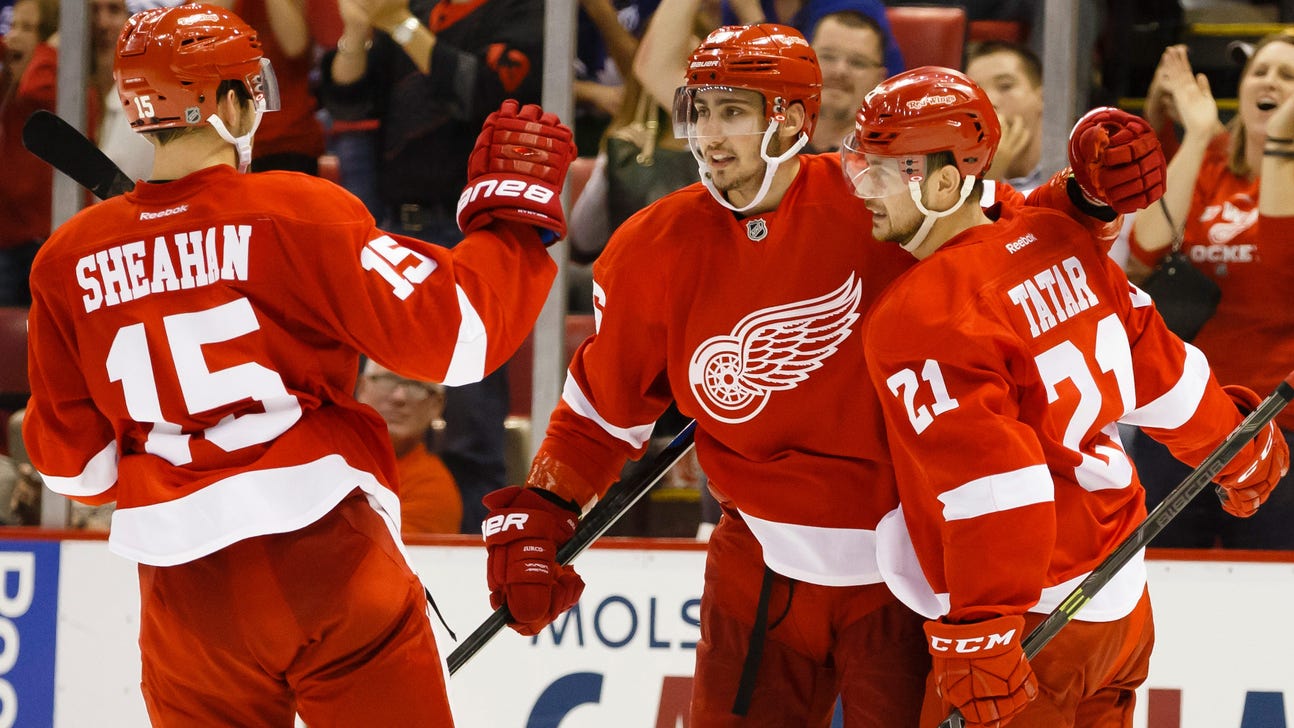 Notes: Kids still learning; Nyquist a point producer
Published
Oct. 23, 2014 2:27 p.m. ET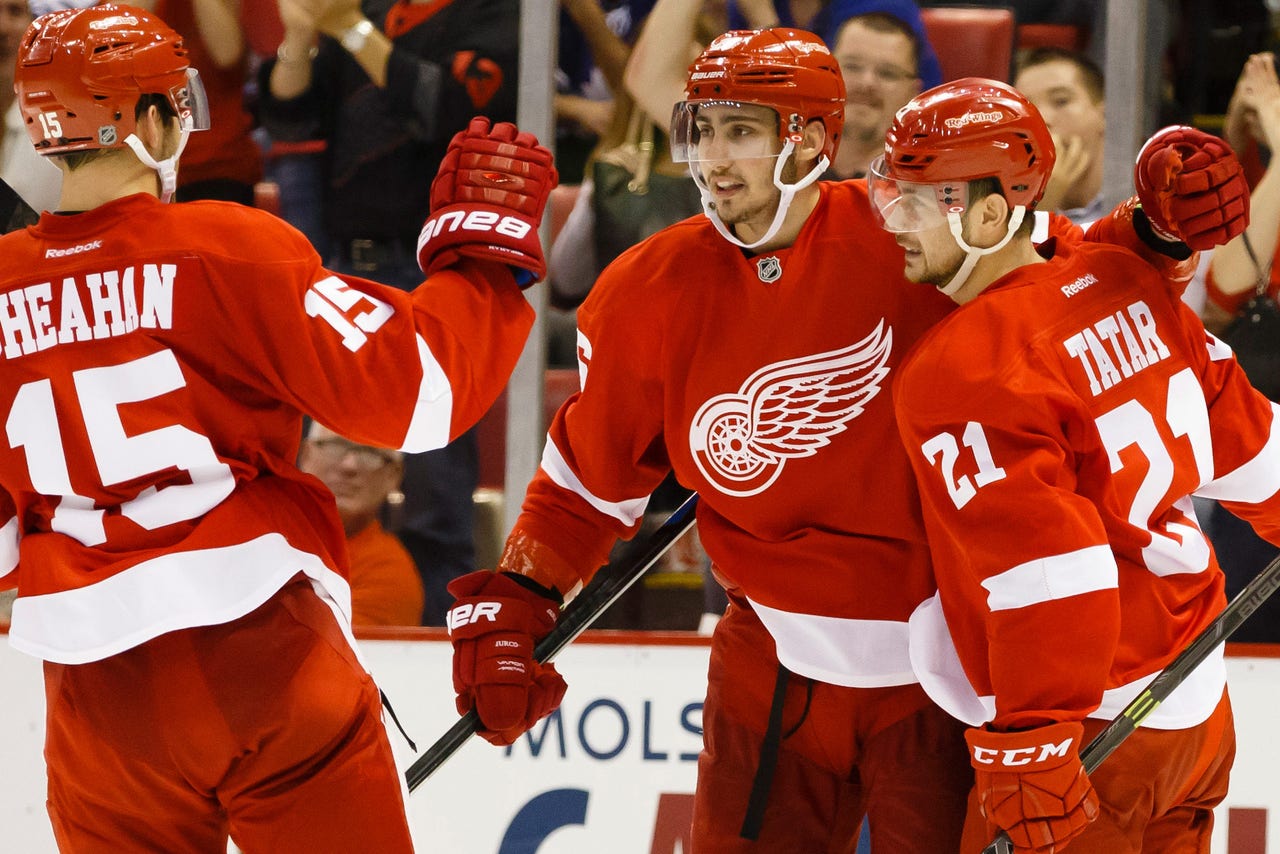 DETROIT -- Without the play of the line of Riley Sheahan, Tomas Tatar and Tomas Jurco, the Wings might not have qualified for the playoffs last season.
The young trio didn't look out place on the ice and appeared to gain confidence with each game they played.
This season, all three have been in the lineup for the Wings' six games, and each of them has registered a single point, with Tatar the only one notching a goal.
"You gotta earn your goals," Babcock said. "They don't just give them to you for free. You gotta earn them.
"The game's the same for everybody. When you arrive your first year in the league and everything goes rosy, you just think that's how it's going to be for the next 15 years, but the guide and record book shows that's not how it works. You actually gotta bring it every day, every year. You gotta keep getting better and better, and you gotta get better as time goes on.
"Tats and Sheahan and Jurco, they're all in that process of understanding how difficult the league is and how hard you gotta play, and that's why they call it a pro. A good pro knows that and does it."
Tatar and Jurco have remained positive and realize that getting frustrated and losing your confidence won't pull them out of their mini scoring drought.
"I think just keep shooting," was how Tatar answered when asked about his lack of production. "The guys who do the scoring, they are getting lots of chances, including me. I have lots of shots. I just have to find a way how to put the puck in."
Jurco feels that remaining positive, working on his hands and a bit of luck will turn his game around.
"Yeah, for sure that's a big thing, just to be positive, think positive" he said. "But it can also be one lucky bounce and it's going to break, so we'll see.
I'm working on my hands every practice because I felt I didn't have the touch I used to in the beginning of the season. It's getting there. I'm just waiting for the lucky bounce to go in."
Nyquist the goal scorer?
Most hockey players don't like to be labeled, including Wings forward Gustav Nyquist. He might lead the Wings with four goals this season, but he isn't ready to call himself a goal scorer.
"I know you guys (the media) have painted it out like that, but I just try to play the best hockey I can and help my team out as much as possible," said Nyquist. "From my own experience, I've never really been a goal scorer. I've always had more assists.
"It's been fun scoring some goals. That gives you more confidence. I've been playing with some great players and getting great opportunities, so I think that's the biggest reason it's going in."
Glendening adds equipment
Late in the second period of Tuesday's overtime loss to Montreal, Wings forward Luke Glendening blocked a shot with his left foot.
He didn't miss a shift -- the shot to the foot stung but didn't break any bones -- but it made Glendening start wearing shot blockers on his skates, which he'll debut against the Penguins.
"I figured, I'll block shots without them," Glendening said as to why he never wore them before. "But when I almost broke my foot there, I figured it's better to be safe than sorry. They're not heavy, and it's a little added protection."
---