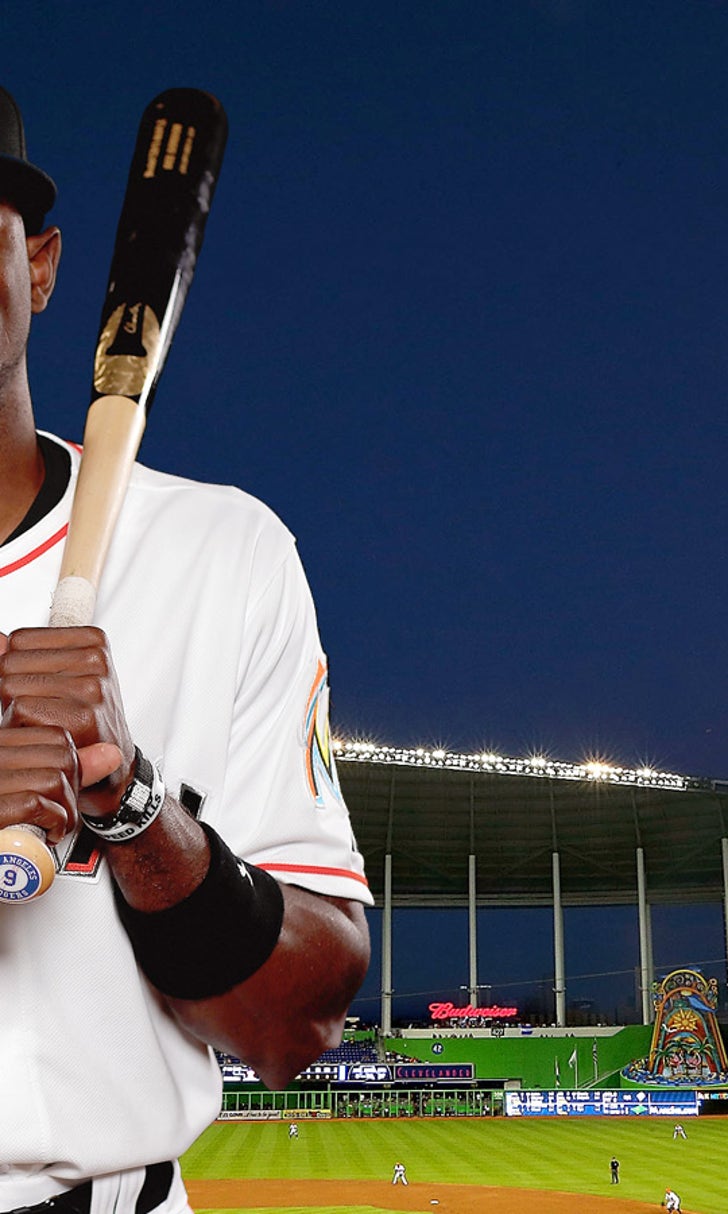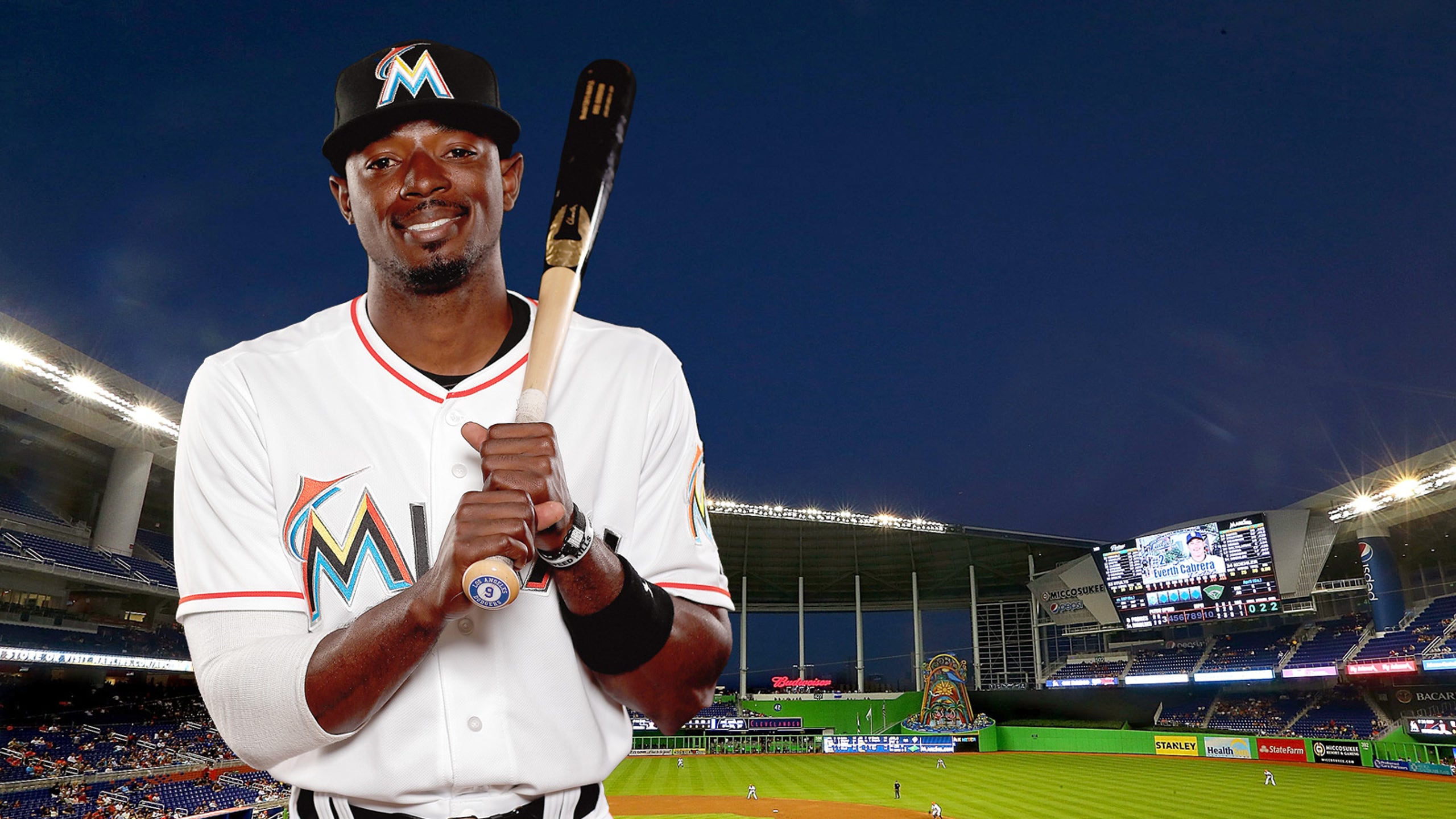 Not just a flash in the pan
BY foxsports • March 1, 2015
The rap on Dee Gordon is that he doesn't get on base. Doesn't hit for power. Won't ever be as good as he was in the first half of last season.
The leading projection systems predict regression for Gordon, and based on his second half, that prediction certainly is reasonable. Still, I'm not buying.
Most projection systems crunch a player's numbers over a three-year period and put him in a box. Well, Gordon doesn't belong in a box. The point of sabermetrics is to challenge assumptions, even those derived from numbers. Dig deeper, and the rap against Gordon starts to fall apart.
Here's what the analytics don't tell you about Gordon, who batted .289 with a .326 on-base percentage and led the majors with 12 triples and 64 stolen bases last season, but at 26 is supposedly at an age in which further improvement will be limited:
• Gordon did not start playing baseball until his junior year of high school, which means he is still inexperienced compared with most of his peers.
"You can take that clay and mold him," Marlins third-base coach Brett Butler says.
*Some speed players take more time to develop.
Consider this quote from Brewers general manager Doug Melvin after he acquired center fielder Carlos Gomez from the Twins for shortstop J.J. Hardy in November 2009.
"Look at some of the players from years ago: Otis Nixon, Lance Johnson, Tom Goodwin," Melvin said. "Even Shane Victorino and Michael Bourn ... they were 25, 26 before they made their big jump in the big leagues."
Obviously, those are just a few examples, and not a definitive sample. But they at least stand as precedents for Gordon, who will need to raise his on-base percentage to merit inclusion on even that type of list.
• Gordon should benefit from working with first-base coach Perry Hill, who is considered one of the game's best infield instructors, and Butler, who had a .377 on-base percentage, became the all-time leader in bases-empty bunt hits and stole 558 bases during his 17-year major-league career.
"They're going to make me a much better ballplayer over here," Gordon says. "There's more teaching. And I'm willing to learn."
• Gordon already has answered far bigger questions than he is facing now — questions about whether he could even become a viable major leaguer.
He twice went to Puerto Rico during the 2013-14 offseason to learn how to play second base after the Dodgers told him that he wouldn't be their shortstop and that they couldn't get enough for him in a trade.
"Going from being a should-be super-utility guy to a starting second baseman to an All-Star to scoring (92) runs and getting all those hits and (stolen) bags I got ... I don't know how you can't see that before you (acquire) someone else," Gordon says. "I don't get it, but it's the game."
The Dodgers traded Gordon to the Marlins at the Winter Meetings along with right-hander Dan Haren and infielder Miguel Rojas for left-hander Andrew Heaney, infielder Enrique Hernandez, catcher/second baseman Austin Barnes and reliever Chris Hatcher. They then flipped Heaney to the Angels for second baseman Howie Kendrick.
"Honestly, it was just time for a change," Gordon says. "They sold high. I'm glad they did, because I'm happy to be where I'm at right now. They didn't think much of me going into last year, anyway. I did what I had to do to help myself become a major-league ballplayer."
To Michael Hill, the Marlins' team president, the whole thing sounds familiar. Hill was the Rockies' farm director when outfielder Juan Pierre reached the majors in 2000. And Hill had just joined the Marlins when the team acquired Pierre from the Rockies on Nov. 16, 2002.
Pierre was 25 then; Gordon is entering his age-27 season. Still, their games are comparable. Their makeups are comparable. And Gordon joins the Marlins with roughly the same service time — two-plus seasons — as Pierre had at the time of his trade.
Gordon should only be as successful. Former teammates, fans and reporters responded on Twitter to news of Pierre's retirement Friday with an outpouring of admiration and affection.
"The parallel is interesting," Hill says. "Pierre was a speed player, top of the lineup, not a traditional high on-base player because he didn't walk a lot. He got on base because he hit. That is how I look at Dee.
"The only reason we were able to access Juan Pierre 'X' number of years ago is because there were concerns about his on-base percentage (though Pierre's career OBP was .356 at the time of the trade.)
"But we had drafted him, developed him. I knew him as well as anybody. And I didn't have that reservation."
Pierre, of course, helped lead the Marlins to the World Series title in his first season with the club. For Gordon to make the same type of impact, he will need to improve upon his performance after the All-Star break, when he batted .284 but had only a .300 OBP and four walks in 258 plate appearances.
Gordon actually doesn't think he was that bad.
"I don't get the regression part, honestly," he says. "As we all know, I wasn't the only one who regressed. I honestly don't think hitting (.284) in the second half is regressing. Some people didn't hit (.284) for their whole season."
At the same time, when Gordon is asked about the aspect of his game that he needs to most improve, he responds, "Everything. I'm still learning. I'm getting better every year."
Hill, for his part, believes "100 percent" that Gordon will continue to improve.
"You just looked at the year in total, what he did," Hill says. "Then look at the struggles he had the second half, and you know that he can be better, which is scary for the rest of the National League."
The Dodgers, under new president of baseball operations Andrew Friedman, evidently were not convinced.
Kendrick is a better player than Gordon, and the other pieces the Dodgers received from the Marlins are intriguing, even if the team had to pay Haren's $10 million salary and Gordon's $2.5 million salary as part of the deal.
On the other hand, the Dodgers gave up four years of control on Gordon to get only one of Kendrick. Their regulars at shortstop, Jimmy Rollins, and third base, Juan Uribe, also are potential free agents after this season.
It's baseball; beauty is in the eye of the beholder. The Marlins could have simply traded Heaney to the Angels for Kendrick, but they didn't want such a short-term asset. Besides, Hill says, "We just liked the skill set of Gordon better for our club and our ballpark."
Says Haren: "Once the (Dodgers') new front-office people came in, they try to run numbers and get players in there that fit the way they see it. The way they've done it, they've been very successful. But Dee has a lot of intangibles.
"He can carry you. When he's getting on base, leading off, stealing bases, it's very valuable. Nowadays, offense is tougher to come by. He can bunt for a hit, steal second and then you've got a couple of shots to bring him in. Nowadays, the one run is huge."
Still, the Steamer projections on Fangraphs.com forecast a .256/.304/.334 batting average/on-base/slugging line for Gordon, and a reduction in Wins Above Replacement (WAR) from 3.1 last season to 0.9.
The PECOTA system used by Baseball Prospectus has Gordon at .269/.315/.336, and a reduction in its version of WAR from 2.4 to 1.4.
Prospectus wrote of Gordon in its 2015 annual, "Despite offensive limitations (mostly little things like never walking or hitting for power), he wound up with an above-average hitting line and led the league in steals and triples. He's too old to expect great leaps forward, but he's too young to think about cratering.
"Smart money, on the other hand, takes into account Gordon's entire body of work and calls for some regression, as PECOTA does. Still, with solid work at second base, value added on the bases and a reasonable salary, you see what the Marlins were attracted to."
Actually, there is even more to it than that. A late-blooming player. A diligent, driven worker. An individual who defies easy categorization, and should not be put into a box.
I'm betting on Dee Gordon.
---
---