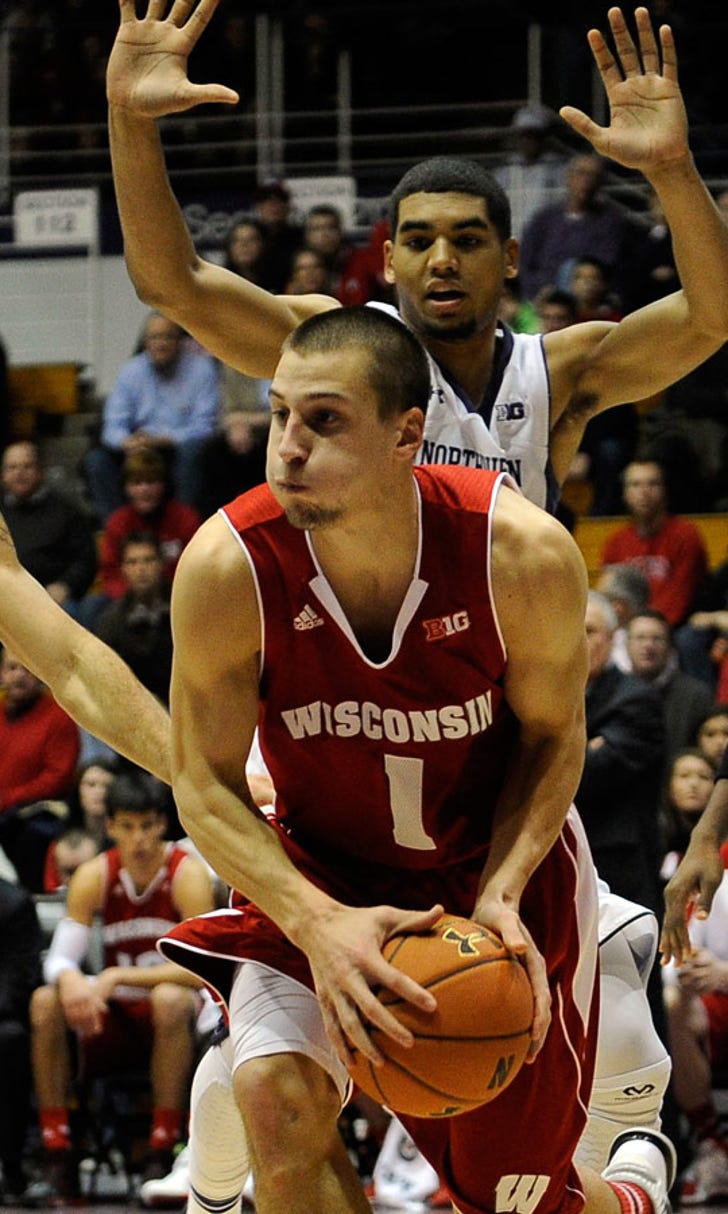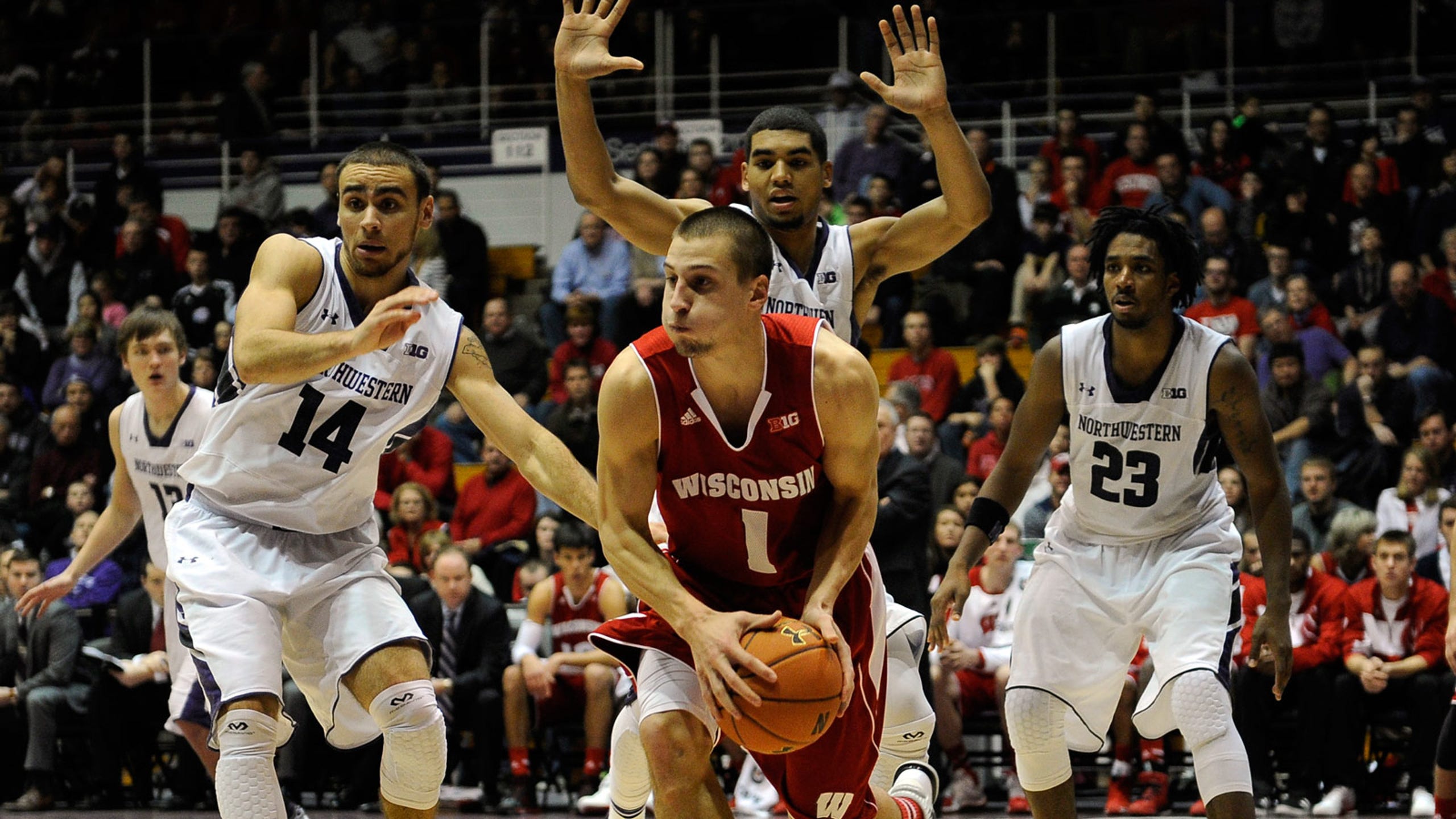 Northwestern improved since enduring Badgers' battering four weeks ago
BY foxsports • January 28, 2014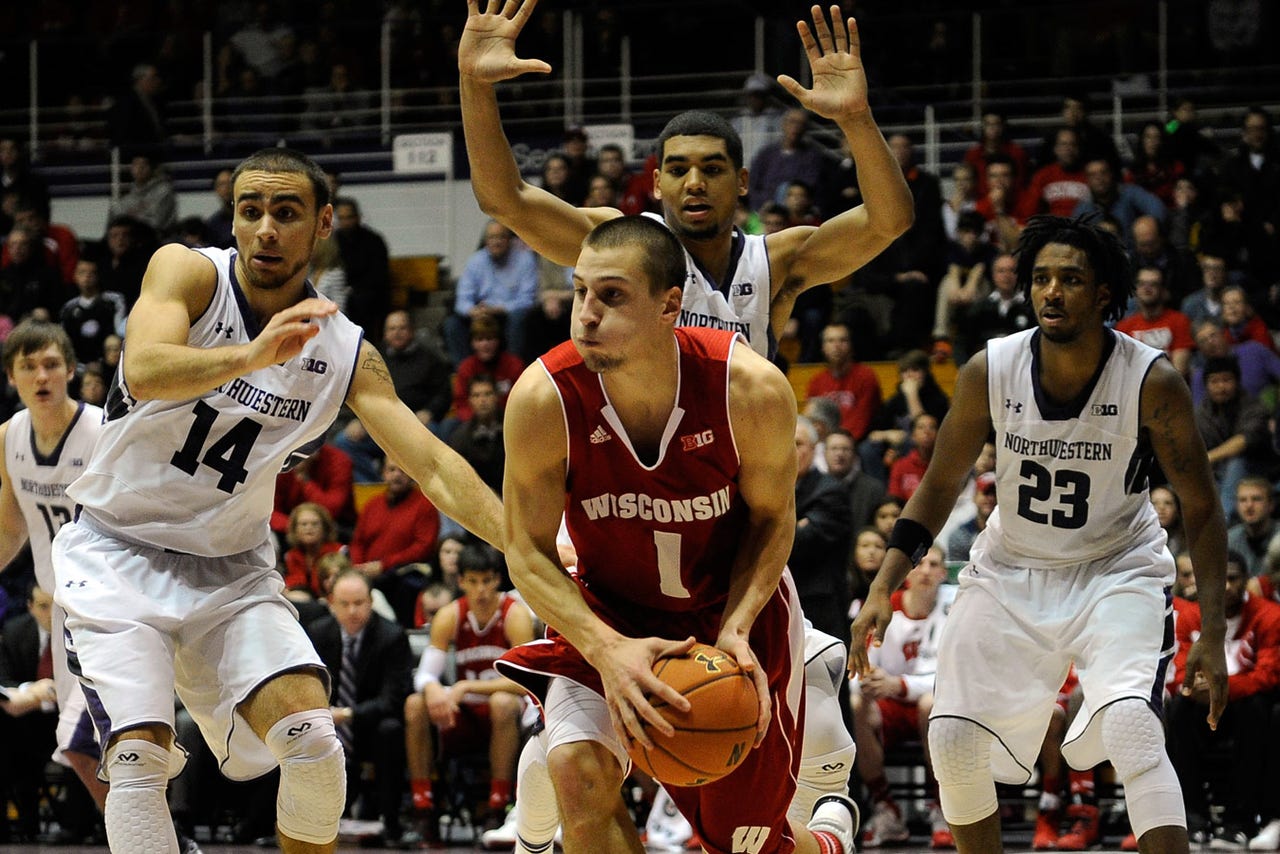 MADISON, Wis. -- Nothing about Northwestern's basketball team this season screams the Wildcats should be feared. They rank last in the Big Ten in scoring offense -- only eight programs in all of college basketball score fewer points per game. They also are the only conference team to be outscored over the course of the year.
And did we mention the Wildcats are also last in the conference in field-goal percentage, 3-point percentage, rebounding defense and rebounding margin?
So when Northwestern (10-11, 3-5 Big Ten) travels to face No. 14 Wisconsin (17-3, 4-3) at 8 p.m. Wednesday in the Kohl Center, you'd think the Badgers would steamroll their way to an easy victory. That may very well be the case, as it was during Wisconsin's 76-49 pasting of Northwestern in the first meeting four weeks ago in Evanston, Ill. But the Wildcats have at least given the Badgers reason to raise an eyebrow this time around.
"They got a lot better," Badgers guard Josh Gasser said. "Even (Badgers) coach (Bo Ryan) was saying we kind of gave them a wakeup call in that first game we played them there. In that first half, we kind of took it to them. In that second half, they played with us pretty even. Ever since then, they've been on a tear."
Since opening Big Ten play with three consecutive losses by an average of 25.3 points to Wisconsin, Michigan and Iowa, the Wildcats have won three of five conference games. And oddly enough, an improbable victory  Wednesday would bring Northwestern within a half-game of Wisconsin in the Big Ten standings and into the conversation for a spot in the upper half of the conference.
"I'm really proud of where we've come, especially after we started the league the first three games, we were hammered three games in a row," Northwestern coach Chris Collins said. "It might have been against the three best teams. If not the three best, three of the best four or five teams in the league. We had a tough beginning. I think our guys really rallied around each other. We've made a commitment to defense and toughness and trying to play at a tempo that's more conducive of us being competitive."
In victories against Illinois, Indiana and Purdue, Northwestern held its opponents to an average of 50.0 points -- and the win against the Boilermakers required double overtime. Drew Crawford (15.6 points), JerShon Cobb (11.3) and Tre Demps (10.8) have emerged as the team's three leading scorers. But they also have logged heavy minutes, as Collins plays with a short rotation.
In three Big Ten victories, Crawford has played 127 of 130 game minutes. He played all 50 minutes of that double-overtime victory against Purdue.
"Our main guys are playing 35-plus minutes a night," Collins said. "I think a big factor this time of year is keeping your guys fresh mentally and physically while still getting the work you need in a practice session to stay sharp and also get better and keep your conditioning up."
Wisconsin will look to do much of the same things that allowed it to cruise to victory at Northwestern on Jan. 2 to open Big Ten play. In that game, the Badgers received significant contributions from their bench. Freshman Nigel Hayes scored a season-best 19 points, while Duje Dukan added seven. UW also led 40-14 at halftime and outscored Northwestern 44-26 in the paint.
"Mentally, they are much more confident," Badgers assistant coach Lamont Paris said of the Wildcats. "Obviously they've won three games. But I felt like in our first game, they were a little tentative maybe. I think they'll come here and try to attack us and try to win, whereas that was their first game in the Big Ten. I felt like they were just feeling it out with the new system and a new coach.
"They've improved in what they're doing. Players have gotten better individually. But I think the biggest thing is as a team they're playing better, they're running better offense, they're getting better looks at the rim. Better defensively. That's a big area for them. They're in games because they're playing good defense."
Despite Northwestern's improvement, all the ingredients seem in place for a Wisconsin romp. But the Badgers, who recently snapped a three-game losing streak, recognize they'll be facing a team that plays stout defense and values possessions much like themselves. And those elements, when performed well, will make Wisconsin's task more difficult.
"People will tell you in the league they're playing as well as anybody," Ryan said. "We know what we have coming in here."
Follow Jesse Temple on Twitter
---