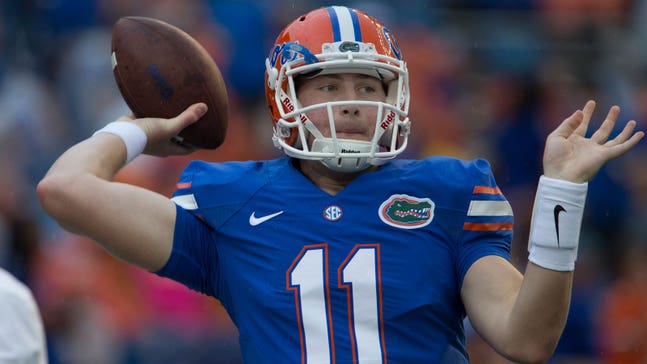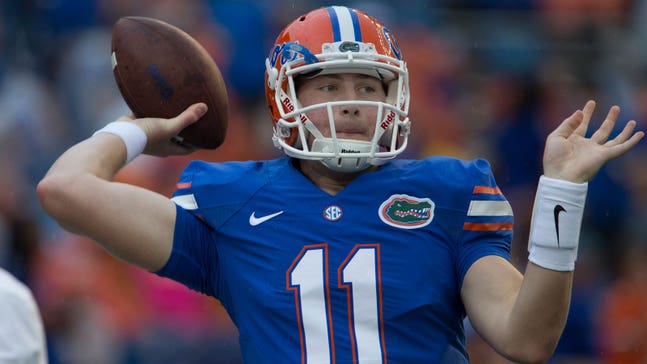 No.19 Florida may use combo of Feleipe Franks, Kyle Trask at QB against South Carolina
Published
Nov. 6, 2018 7:00 p.m. ET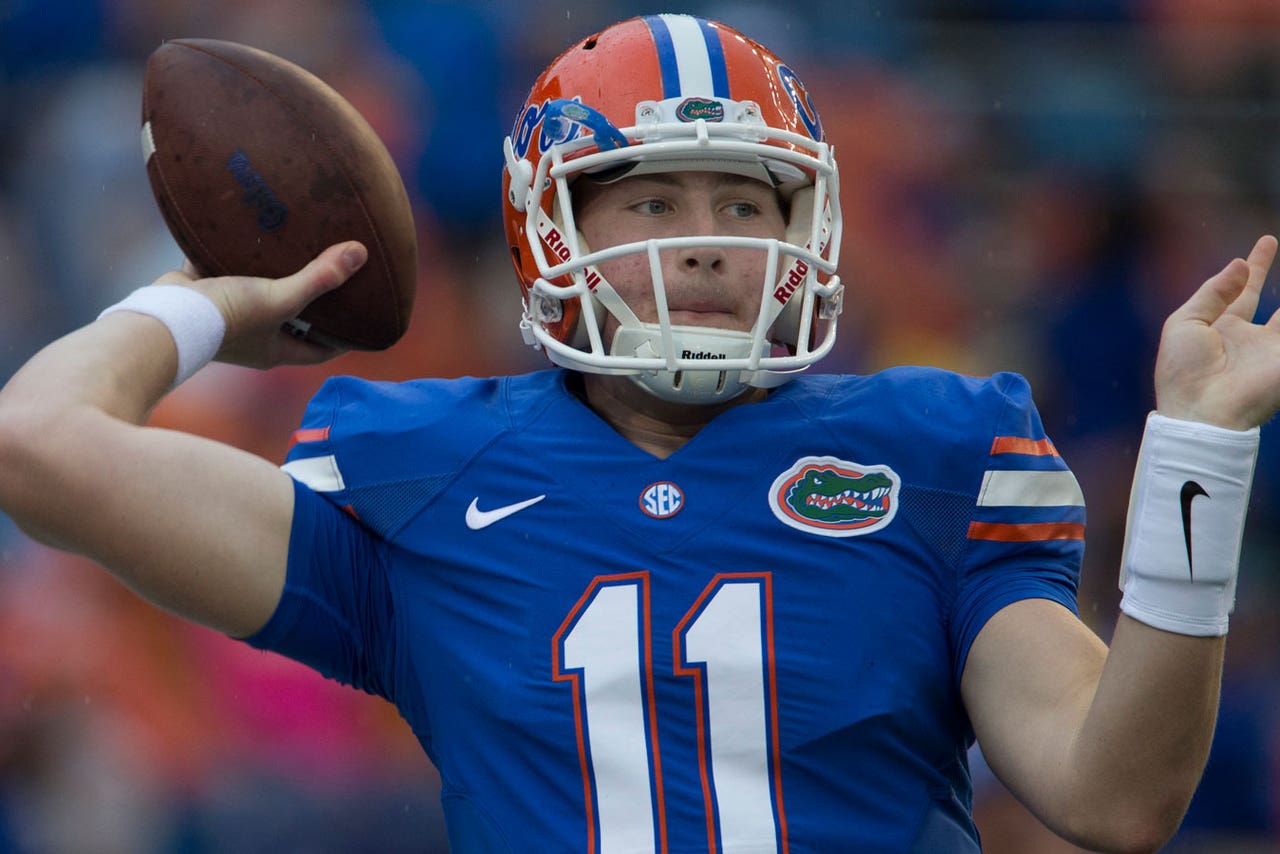 GAINESVILLE, Fla. (AP) —Florida coach Dan Mullen will take a few more days before settling on a starting quarterback against South Carolina.

Feleipe Franks or Kyle Trask will get the nod when the 19th-ranked Gators (6-3, 4-3 Southeastern Conference) host the Gamecocks (5-3, 4-3) on Saturday. Mullen also didn't rule out playing highly touted freshman Emory Jones.

"We'll look and see how practice goes," Mullen said Monday. "We might play two quarterbacks, might play three. We're still putting the game plan together. I want to just see as we put the game plan together, we go out and practice it, who gives us the best chance to win."

Mullen reiterated his belief that Franks isn't totally at fault for the team's offensive failures, which include scoring 17 points in consecutive games.

Franks was benched in a 38-17 loss to Missouri in the Swamp, pulled after completing 9 of 22 passes for 84 yards. Trask replaced him in the third quarter and immediately led Florida on a touchdown drive, but he did little the rest of the way. Trask finished 10-of-18 passing for 126 yards, with a 7-yard scoring pass.

Mullen pinned part of his QB problems on the team's lackluster offensive line and its former staff.



The coach pointed to two plays early in the second quarter when Franks misfired because of heavy pressure from a non-blitzing defense.

"We overthrow both of them because the quarterback is getting lit up the second he tries to throw the ball," said Mullen, who has never made a QB change this late in a season without an injury forcing his hand. "And you know what? It was two different guys on two different plays in protection.

"You can yell at the quarterback ... 'keep the feet in the ground, take the big wallop, set your feet and still make the unbelievable throw.' He needs to do that, too. But you can look and say, 'This is why that happened.'"

Mullen also suggested that former coach Jim McElwain, who started Franks over journeyman Luke Del Rio and graduate transfer Malik Zaire in 2017, may have thrown the redshirt freshman into the huddle before he was really ready. Mullen said it's a risk that could end up damaging a young quarterback's confidence.

"I think you better be really cautious if you're going to play that young of a quarterback," Mullen said. "You could play freshmen. You just got to be really cautious with them. My guess would be — I didn't study at all — but from what I hear from everybody ... that he probably wasn't ready to go in when he got put in."

Franks looked like he was making progress in September, but he turned the ball over six times during a four-game stretch — Florida's defense and a couple few trick plays essentially won games against Mississippi State and LSU — and then had his lowest completion percentage and QB rating of the season against Mizzou.

"We were looking at it this morning and you could see if all 10 guys do everything they're supposed to and one guy doesn't, it kind of screws it up for everybody," receiver Josh Hammond said. "So it just comes down to execution and everybody giving their all every single play. You can't take a play off 'cause that one play might be the play that changes the game, might be the play that scores a big touchdown."

Franks has 16 touchdown passes and six interceptions in his second season as a starter.

He played in 11 games last year, with eight starts, and finished with nine touchdown passes and eight interceptions. He has now been benched three times.

"You want to put guys in position to try to do things that they can do, so they can build confidence," Mullen said. In "2006, Tim Tebow played barely at all. Now he got an awful lot of attention on the six plays a game that he played. But that led to him being confident to go win the Heisman Trophy the next year.

"He played. He'd been in big games. He'd been in big moments. He'd been experienced. He'd been on the field. He'd gone through a season as the backup to learn the system. ... I think that's such a huge factor."


---
---