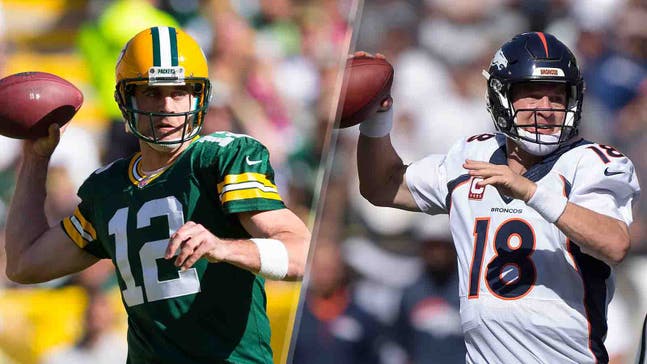 NFL countdown: Packers at Broncos
Published
Oct. 30, 2015 12:00 p.m. ET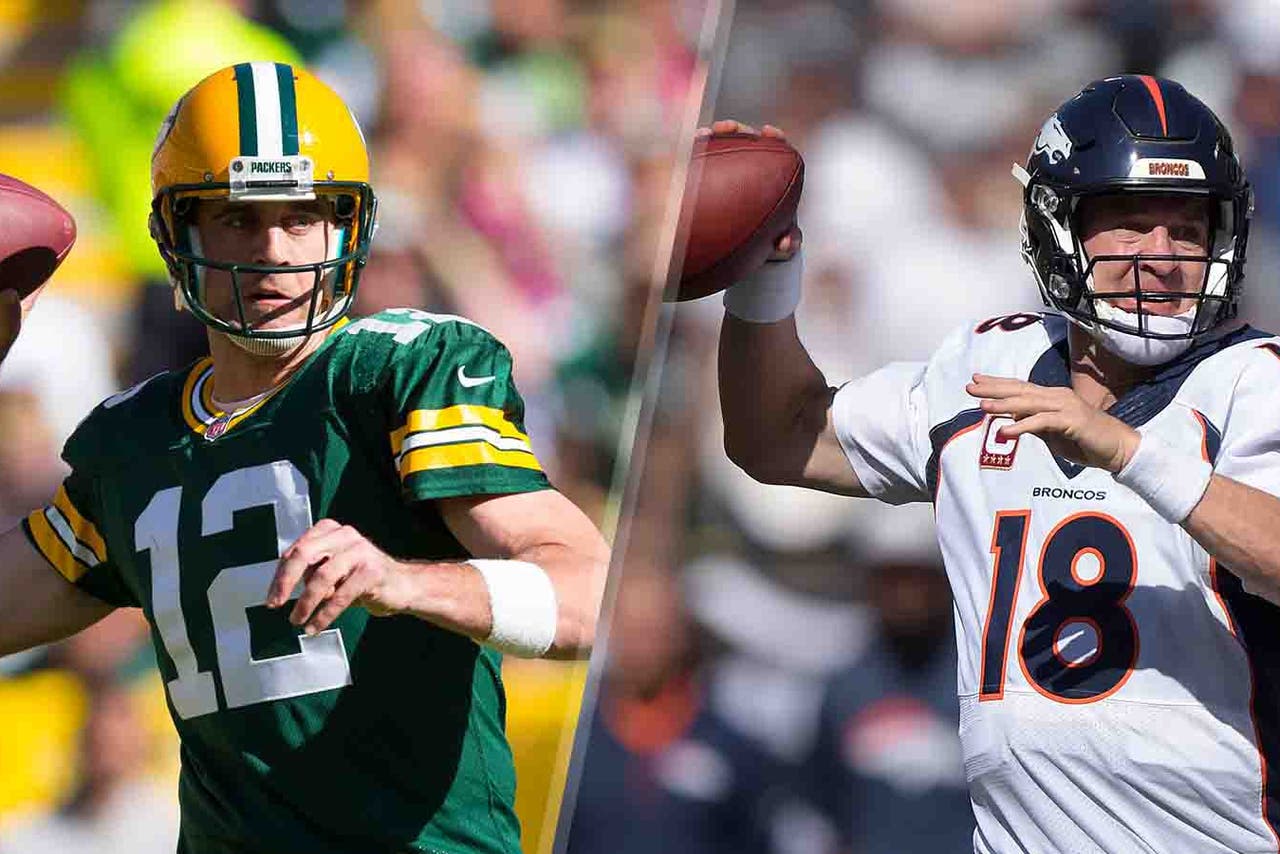 In case you haven't heard, two 6-0 teams are facing off Sunday night in Denver.
Yes, the unbeaten Green Bay Packers and Denver Broncos will meet in what undoubtedly will be somehow billed as a battle of quarterbacks Aaron Rodgers and Peyton Manning.
But in truth, it has more often than not been the defenses of both teams which have set the tone.
Nevertheless, Rodgers has well outperformed Manning this year and Las Vegas has the Packers as a road favorite by between 2 1/2 and 3 points. The Broncos haven't been an underdog all year.
A closer look at Sunday's matchup:
-- Peyton Manning's passes. In the past, we might all sit and watch in wonderment as Manning efficiently carved up a team's defense and unleashed a beautifully thrown pass. But not this year. Those moments have been few and far between. Manning has thrown 10 interceptions -- with at least one in every game -- with a 4.2 percent interception percentage, which is second-worst in the league behind only Indianapolis' Andrew Luck. In addition, Manning has but seven touchdown passes in six games and is averaging 6.43 yards per attempt (only QB lower -- Ryan Mallett, who is now without a team).
-- Just who will be active? Green Bay wide receiver Davante Adams, who has played sparingly this season, was a limited participant Wednesday and Thursday, as were safety Morgan Burnett, linebacker Nick Perry and defensive tackle B.J. Raji. Running back James Starks didn't participate Wednesday due to a hip injury while rookie cornerback Damarious Randall didn't participate Thursday. Head coach Mike McCarthy had hope Starks would play and Randall would practice Saturday. Obviously any of those players would be of benefit and any missing a detriment. Oh, and let's not forget wide receiver Ty Montgomery, who will be out. For Denver, guard Evan Mathis, wide receiver Emmanuel Sanders, cornerback Aqib Talib and DeMarcus Ware all have been limited in practice but are expected to play.
-- Which Aaron Rodgers will show up? Not that he has been bad, far from it. But his passer rating in the last three games has been 99.0, 82.8 and 107.7. Compare that to his first three games of 140.5, 116.9 and 138.5, and also note he's had two of his worst yards-per-attempt averages in the last three as well, and things aren't exactly clicking on all cylinders. The Broncos present an even bigger challenge with three strong cornerbacks in Talib, Chris Harris Jr. and Bradley Roby. This could be a good game for short-to-intermediate passes to tight ends and running backs. It will be interesting to see how Green Bay tries to attack Denver's defense.
-- Yes, the Packers are coming off a bye week and thus should be healthier, have fresh legs and all that jazz. But, hey, guess what? The Broncos are also coming off a bye. So we can say that Green Bay is 8-1 under McCarthy in games following bye weeks, but in this case, there's no advantage for either team.
-- This begins a tough stretch for the Packers as they play four of the next six games away from Lambeau Field, including this one, with three of those in prime time (and two of those on Thursdays). A win certainly would help ease that rough road.
Offensive line vs. Defensive pressure
This goes both ways. Despite playing in six games (compared to seven for many others), Denver leads the NFL with 23 sacks. The Broncos also rank first in total defense and pass defense, and have 17 takeaways (nine interceptions, eight fumbles). The Packers have allowed only 11 sacks. On the flip side, Green Bay is second in the NFL (and, again, with just six games under its belt) with 23 and have recorded at least one sack in 42 consecutive games. The Broncos have allowed only 12 sacks, although they have over 50 more pass attempts than the Packers. The edge in this game could go to whoever can best get to the quarterback.
---
---