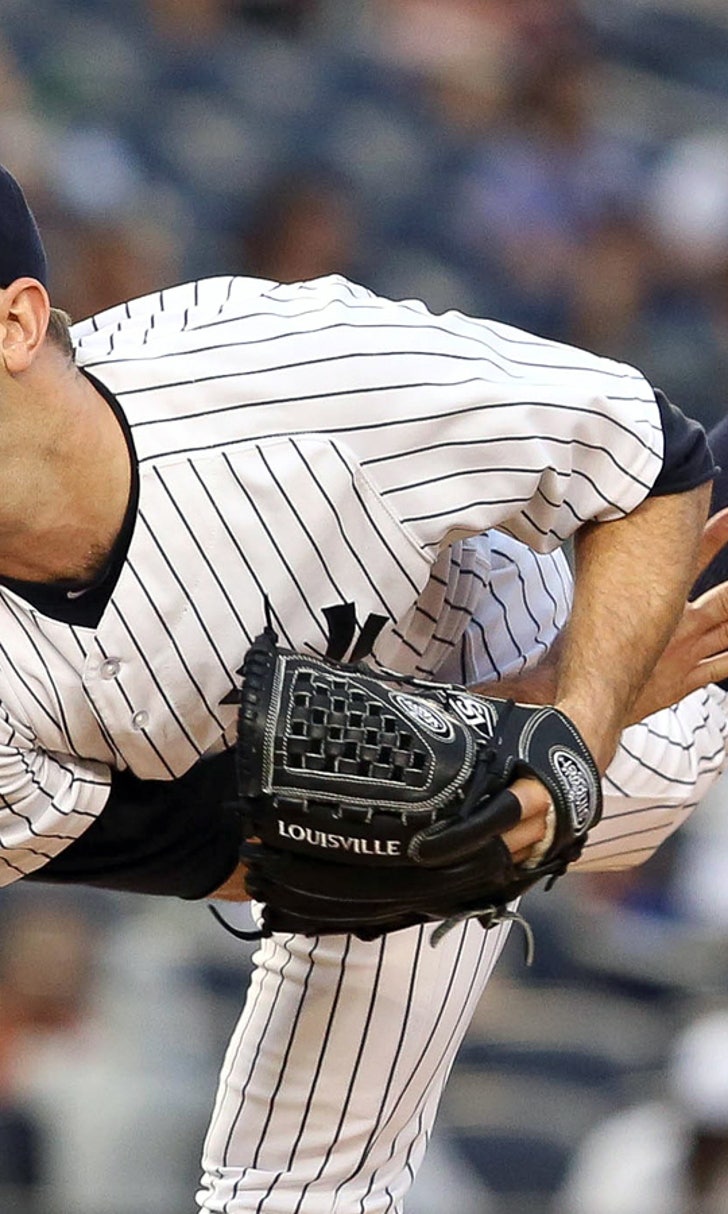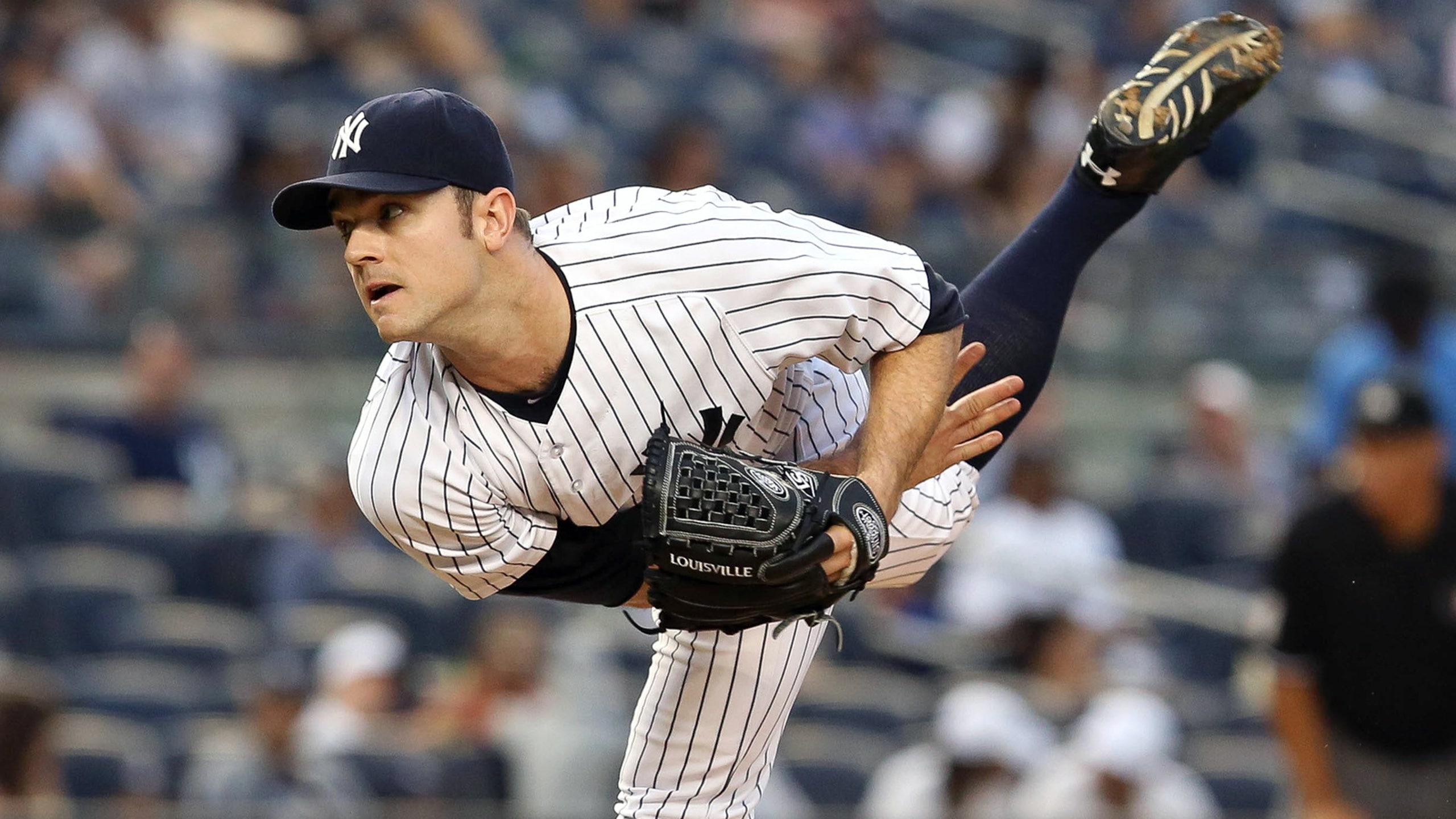 New team strategies emerge as parity takes hold of AL
BY foxsports • December 10, 2014
The White Sox are going for it. With the additions of Jeff Samardzija and David Robertson -- in addition to prior signings Adam LaRoche and Zach Duke -- the Pale Hose have signaled to the rest of the American League Central that they're not content to rebuild anymore. They might have only won 73 games a year ago, but with Chris Sale and Jose Abreu in the prime of their careers, the White Sox don't want to sit around and dream about the future anymore. They want to win while their stars are still stars, so they've decided to make a run at the postseason next year. 
There's only one small problem; almost everyone everyone else in the American League has apparently made the same decision. No one is rebuilding anymore, especially not in the American League. OK, that's a slight exaggeration; the Astros and Twins still seem to realize that they're probably not going to the World Series next year. They're spending money in free agency, but they're not sacrificing significant parts of their futures in order to make short-term upgrades. The 13 other AL teams? They have no problems trading the future to upgrade their 2015 chances. 
And this race for the now is creating unprecedented parity across the league. Take a look at the current WAR forecasts -- via the Steamer projections found on FanGraphs -- for the 15 teams in the American League.
The Astros and Twins are still bad, the Rangers might still be bad, and these projections don't think the White Sox have quite pulled themselves out of the bottom tier of the AL just yet-- though they likely aren't done adding -- but the other 11 teams are differentiated by a total of just six wins from top first to 11th place. Six wins separating the league's top team from one who could finish last in their own division. Even the teams who don't seem to be definitely prioritizing short-term goals -- the A's, Rays, and Indians are always balancing the present and the future -- still have solid rosters and are capable contenders for next year. 
The days of a few perennial powerhouses and a bunch of teams working on five year plans appear to be behind us. Now, whether it's because of the second wild card making mediocrity a more rewarding goal or the rising influence of television rights deals on a team's revenue base -- if you want a big raise in your local television rights fee, it pays to have a lot of people watching the games -- most everyone seems to be on a one year plan. And that reality is creating some strategies that we haven't seen before. 
For instance, the A's offseason decisions have raised plenty of eyebrows. On the one hand, trading away Josh Donaldson, Jeff Samardzija, and Brandon Moss makes it seem like the team is punting 2015, but in their two significant trades, the team emphasized 2015 value over long-term upside. By getting Brett Lawrie and Marcus Semien for Donaldson and Samardzija -- and previously acquiring Billy Butler and Ike Davis to replace Moss -- the A's have retained enough short-term value to put a winner on the field even without much in the way of star talent. 
Billy Beane looked at the deep pool of contenders and concluded that the organization had to be prepared for the chance that they might not win in 2015, but also made sure to get enough short-term value in return to keep his team squarely in the middle of the pack. Parity isn't just about a lack of bad teams, after all; there aren't any obvious powerhouses in the AL either, meaning that it doesn't make sense for a decent team to entirely punt in 2015. No one has anything wrapped up in advance. 
The A's have essentially engaged in a race to the middle. Rather than putting a team on the field that might project as a 90-win team in 2015 and then an 80-win team in 2016, the A's look more like an 85-win team in both years now. And given the current climate, that's probably preferable; when everyone is evenly matched, the best way to win a series of races is to simply enter as many as possible. Instead of trying to specialize in any one season, the A's -- and most every team in the AL right now, it seems -- prefer to maximize the number of seasons in which they can have things break their way. 
This is essentially baseball teams adopting the old adage of not putting all their eggs in one basket. And as more teams adopt this strategy, the less it makes sense for any one team to try and pull away from the pack. After all, if you have to beat 10 or 11 other decent teams for a playoff spot, your margin of error is going to be lower than if half the teams in the league are conceding defeat on opening day. The more contenders there are, the more likely it is that one of them will luck their way into the postseason, pushing out a better team who just didn't have the same good fortune on their side. 
Pushing for mediocrity isn't the only strategic response to unprecedented parity, however. With 85 percent of the league trying to win, the midseason market for talent becomes even more slanted towards the few sellers that actually are willing to trade quality pieces for long-term gain, and perhaps this imbalance helps explain the Houston Astros pursuit of elite relief pitching. The Astros certainly aren't an Andrew Miller or David Robertson away from challenging for the AL West, but nothing in baseball gets a higher markup in July than a dominating reliever, since every contender in the sport is looking to add bullpen depth at the trade deadline. 
The Astros are almost certainly going to be sellers at the deadline, and with few other teams willing to move talent anymore, they'll be able to command a ransom for any quality big leaguers they have to trade. By utilizing their financial flexibility to bring in veteran relief arms, and then offering to subsidize parts of those contracts when talent is not so readily available in July, the Astros could effectively buy talent that isn't otherwise available to them in free agency. 
Perhaps that perceived plan might be why neither Miller nor Robertson ended up taking the Astros money, since it seems logical that the team might be shopping both of them as trade chips in a few months. But for relievers without the same amount of leverage -- say, Sergio Romo -- a deal with the Astros could make a lot of sense. A player like Romo could take the highest offer from the Astros, knowing that he'll likely end up on a contender for the stretch run anyway. And the Astros get to put a down payment on a pretty nifty prospect to be named later, plus get a more credible major-league bullpen for the first few months of 2015. 
When there were a few strong contenders and a bunch of rebuilding teams, it wouldn't have made sense for a good team to intentionally get worse without tearing things down completely, nor would it have made sense for one of the league's worst teams to throw money at the most expensive relievers available in free agency. Major League Baseball is changing, however, and especially in the American League, the incentives for each franchise have shifted. The equity that now exists between teams has created opportunities for teams to pursue strategies that didn't make any sense five years ago.
---
---