Ultimate Fighting Championship
Ultimate Fighting Championship
Nate Diaz teaches Shaquille O'Neal a few fight moves
Published
Aug. 17, 2015 4:08 p.m. ET

When Nate Diaz isn't getting into brawls with other UFC fighters outside the cage, he also makes time to teach martial arts to students including a four-time NBA champion named Shaquille O'Neal.
It's well known that Shaq is a big UFC fan and close friend of league president Dana White.
Shaq loves the UFC so much he even allowed the promotion to host a news conference for a FOX UFC Fight Night event at his personal house in Orlando last year.
In his spare time, Shaq likes to pick up a few new moves just in case he needs to showcase them in a fight or if his perpetual teases about fighting for the UFC one day actually come true.
This weekend, Shaq learned a thing or two about Brazilian jiu-jitsu from Diaz, who was in Orlando at a local gym in the area.
Diaz sent out a video showing Shaq learning a judo throw before he executes it himself and then pounces on his sparring partner to capitalize on the move.
Later that same day, Shaq showed off his "face off" with Diaz where he also teased a new move he created just in case the UFC calls him up to compete on short notice.
It's unclear if the "Shaqramento slap" is a legal move inside the Octagon or not but given his 7-1 frame, he's certainly got the reach for it. 
---
---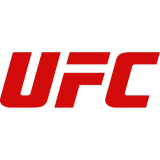 Get more from Ultimate Fighting Championship
Follow your favorites to get information about games, news and more
---