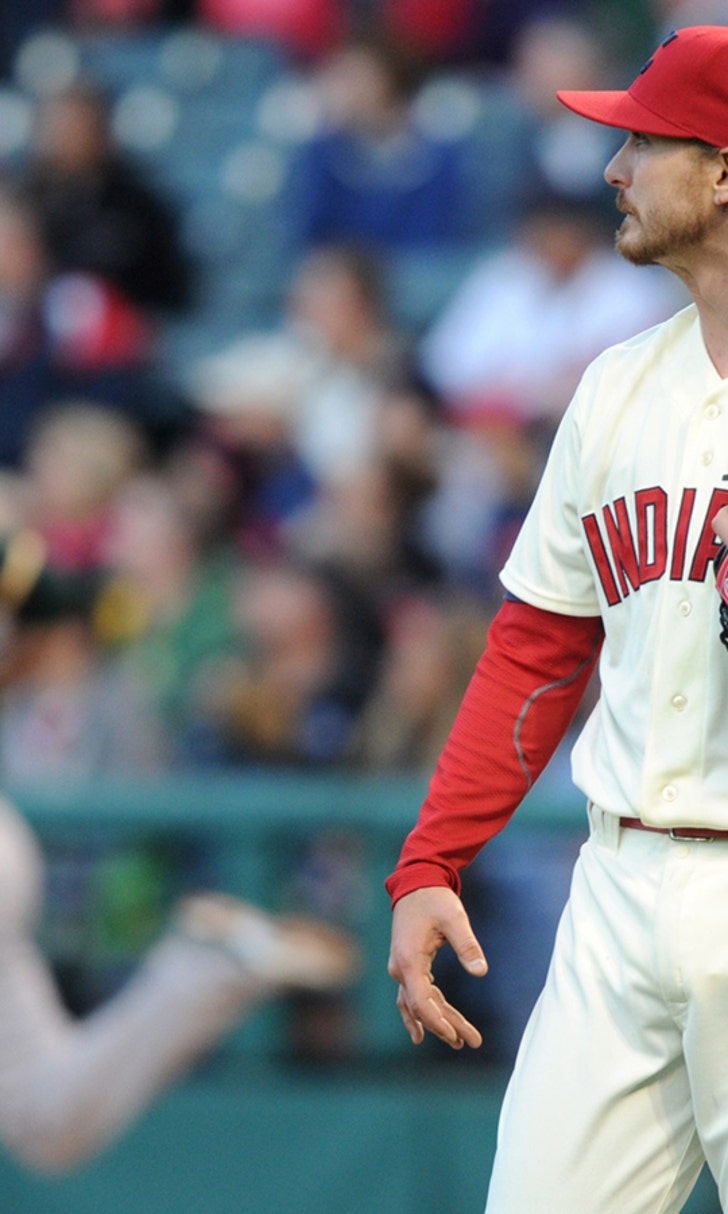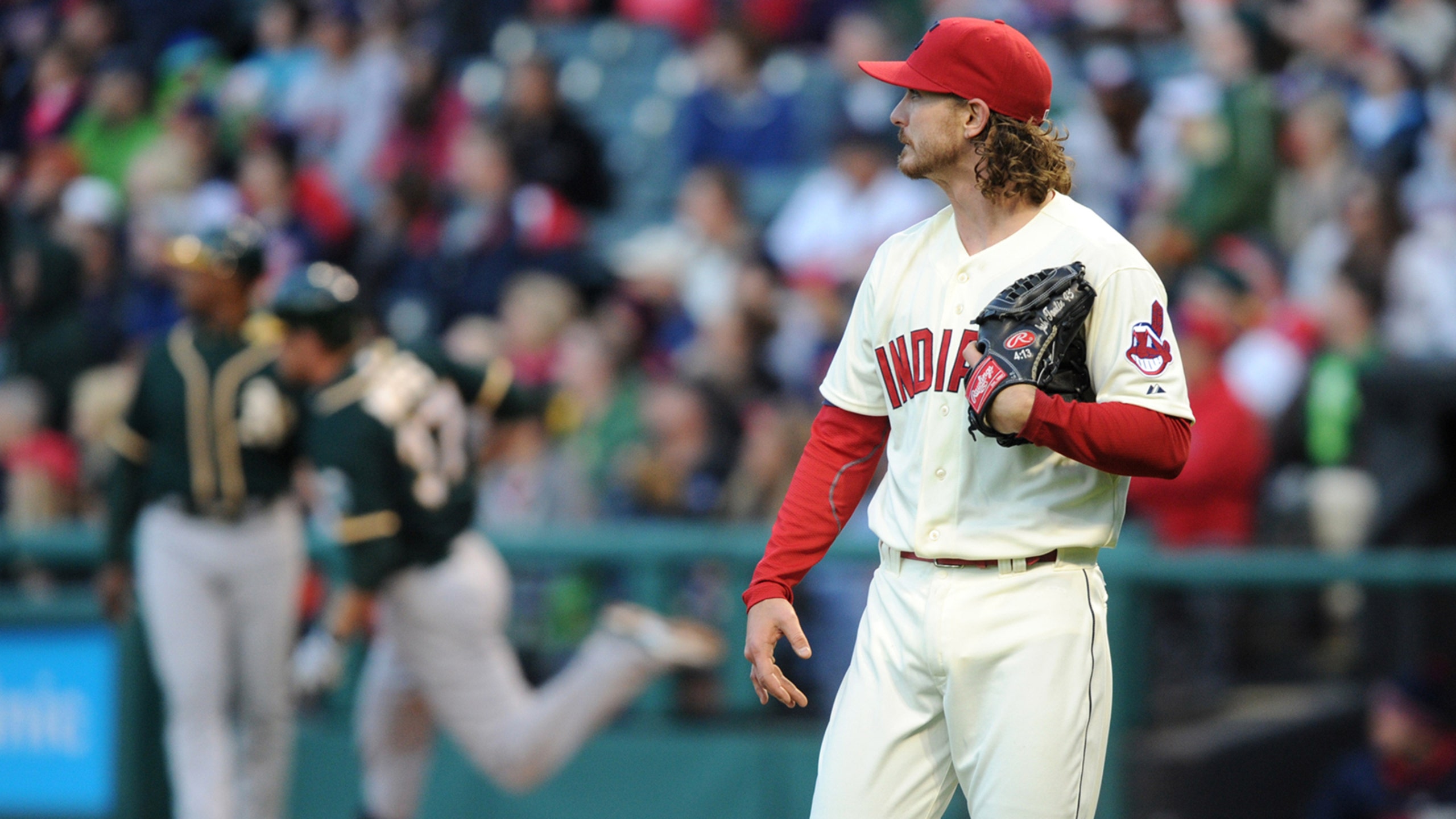 Moss hopes Progressive Field is a better fit than Oakland
BY foxsports • December 8, 2014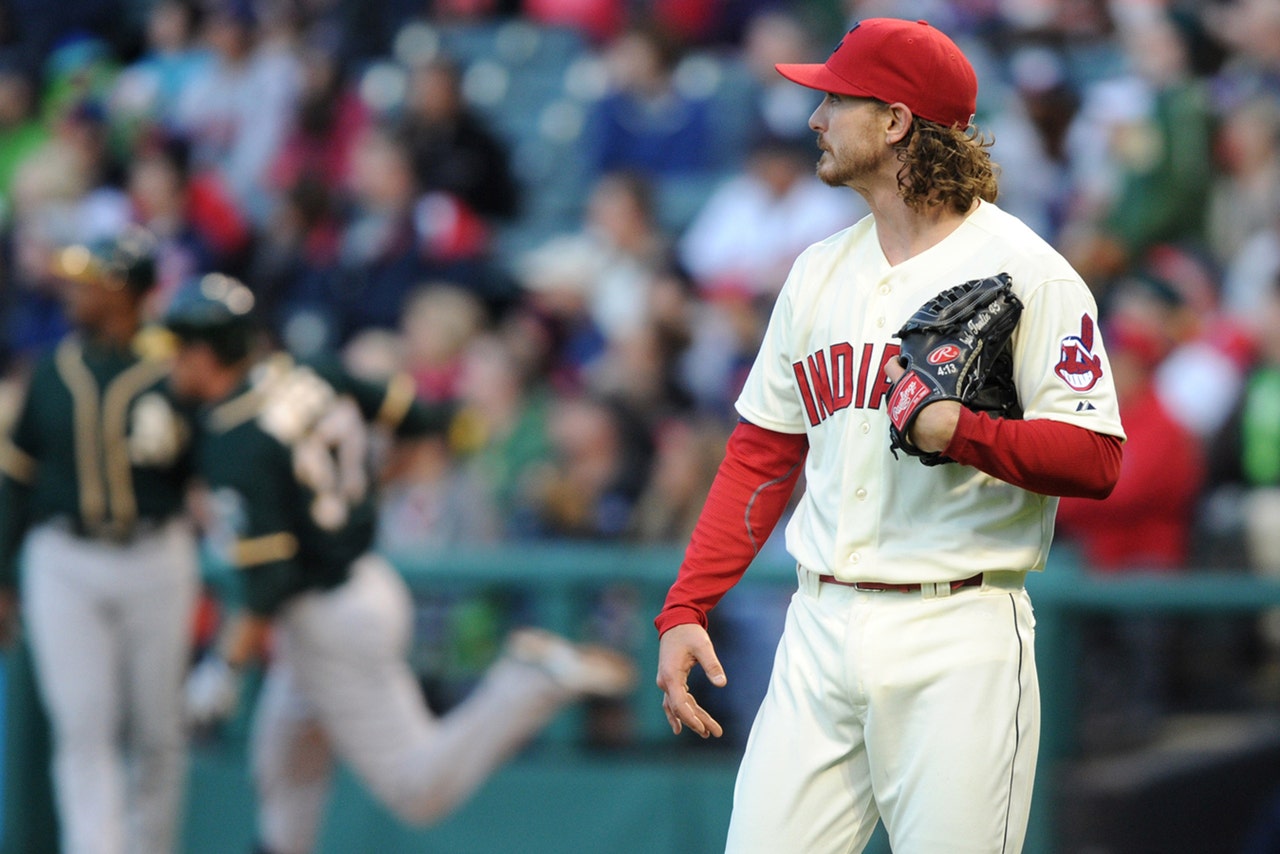 SAN DIEGO — One of Brandon Moss' initial reactions to getting traded by Oakland to Cleveland is that he doesn't have to call O.co Coliseum his home park anymore.
"I'll be honest, other than it being our home stadium — I love the fans there — I hated playing at the Coliseum. It killed me as a hitter," Moss said on Monday a couple hours after the trade became official. "You don't get rewarded for flyballs unless you absolutely crush the ball. It's just a tough place to play, so I'm really excited about playing in a park where I've had some success. I've always enjoyed playing there."
Over the past three seasons, the outfielder/first baseman has hit 32 points better on the road. He had a .232/.317/.459 slash line at home compared to .274/.361/.544 in road games. This past season he had a .197 average at O.Co.
During his career Moss has a .324 average (11 for 34) with two home runs and 10 RBI at Progressive Field. While nine games is a small sample size, he is mainly a flyball hitter, which fits in with the park's profile.
According to STATS LLC, Moss had the second-lowest groundball-to-flyball ratio last year (.71). He is also extremely patient, seeing an average of 4.06 pitches per plate appearance, which was 11th in the American League.
"We think he fits our ballpark very well and his power plays to our ballpark," Indians general manager Chris Antonetti said. "The thing we wanted to do is get a bat that impacted our lineup and Brandon has a track record of being a very productive middle-of-the-order hitter especially when he has been healthy."
Moss' health remains a little bit of a question. On Oct. 21 he had hip surgery after being bothered by it during the second half of the season. Dr. Thomas Byrd in Nashville, Tenn., performed the surgery, which was to repair a torn labrum and clean up some cartilage instead of having to get a more invasive microfracture procedure.
Moss is not scheduled to begin running until January but indications remain that he should be prepared for the start of the season. He said he is on a conservative rehab plan but that he hasn't done much running during the offseason anyways.
"You don't do a lot of running for distance anyway when it comes to baseball. Everything is quick bursts, so that's the way I do my offseason training, especially with weights and everything," Moss said. "There's no need to train for something you're not going to do. I expect to do that in January and then I guess everything after that is a progression."
Moss said that the hip started to bother him in early May and by late in the season he couldn't hit off his front leg. During the second half the season, Moss batted .173.
Added Antonetti: "We spent a lot of time on that. He got the procedure performed by one of the best hip doctors in the country in Dr. Byrd. Prognosis for recovery is good with a high success rate. It has gone very well and according to plan. The expectation is he will be ready by the start of the season or shortly thereafter."
Everyone thought that the deal would be done late last week but Antonetti said that a variety of trade scenarios was explored. In ended up being a one-for-one deal with minor-league second baseman Joey Wendle headed to Oakland.
Antonetti said talks between the clubs happened after last month's GM Meetings and began to heat up the last week or two.
"It's been a difficult market to acquire a power hitter," Antonetti said. "We thought the deal for Brandon made sense. We are getting one of the better power hitters in the game. It was a difficult trade for us since we are giving up a lot in Joey Wendle. It's an area though where we had depth in the organization."
In projecting the lineup, Moss looks to be a good fit at designated hitter, but he has versatility at first and the corner outfield spots. Antonetti said the plan is to make sure he is a regular part of the lineup. If it is in the field, that might be in right field, making a bit of a logjam with David Murphy, Ryan Raburn, Nick Swisher and now Moss which could mean another deal might be on the horizon.
Besides being familiar with Terry Francona, who was his manager in Boston in 2007-08, Moss is excited to join the Indians. He noted that this group reminds him of the one that was in Oakland in 2012 and '13 that began to gel.
"They've got some great arms," Moss said of the Indians. "They have the Cy Young Award winner (Corey Kluber), which is pretty awesome. I faced the guy that finished runner-up to him a lot (Felix Hernandez). To beat out that guy, you've got to have a pretty special year. And that lineup — I think it's a great lineup. You can go around the field. There's quality bats everywhere."
---
---