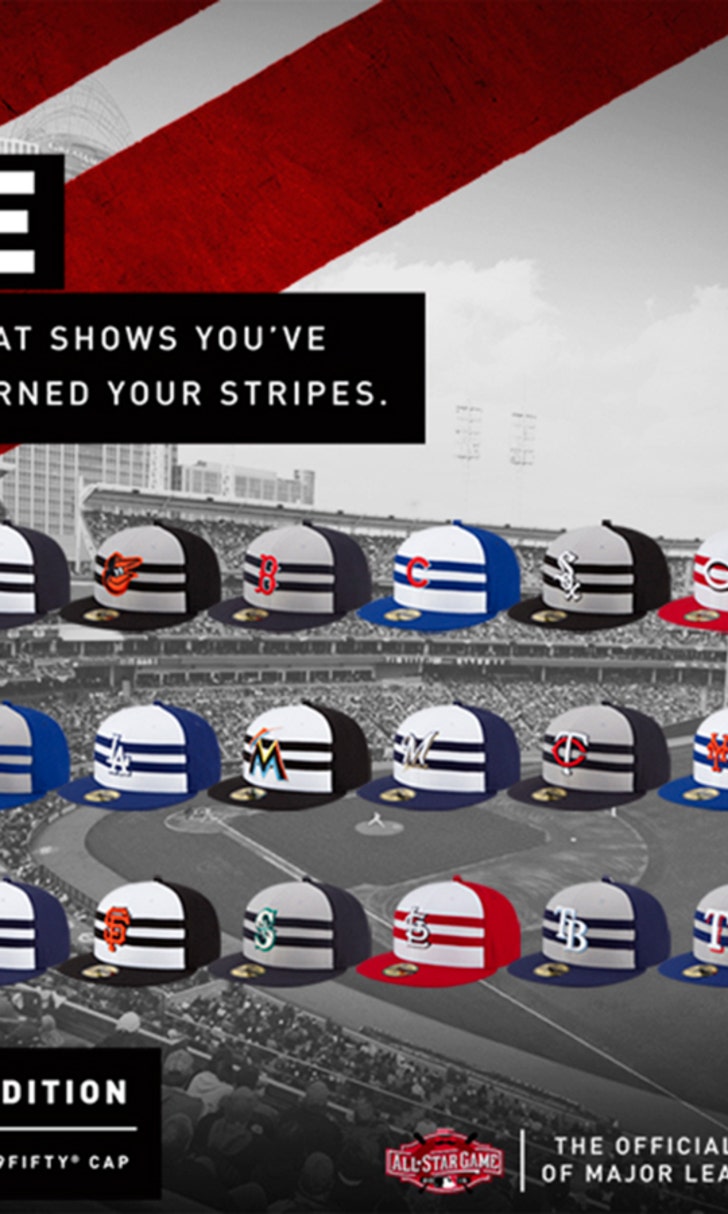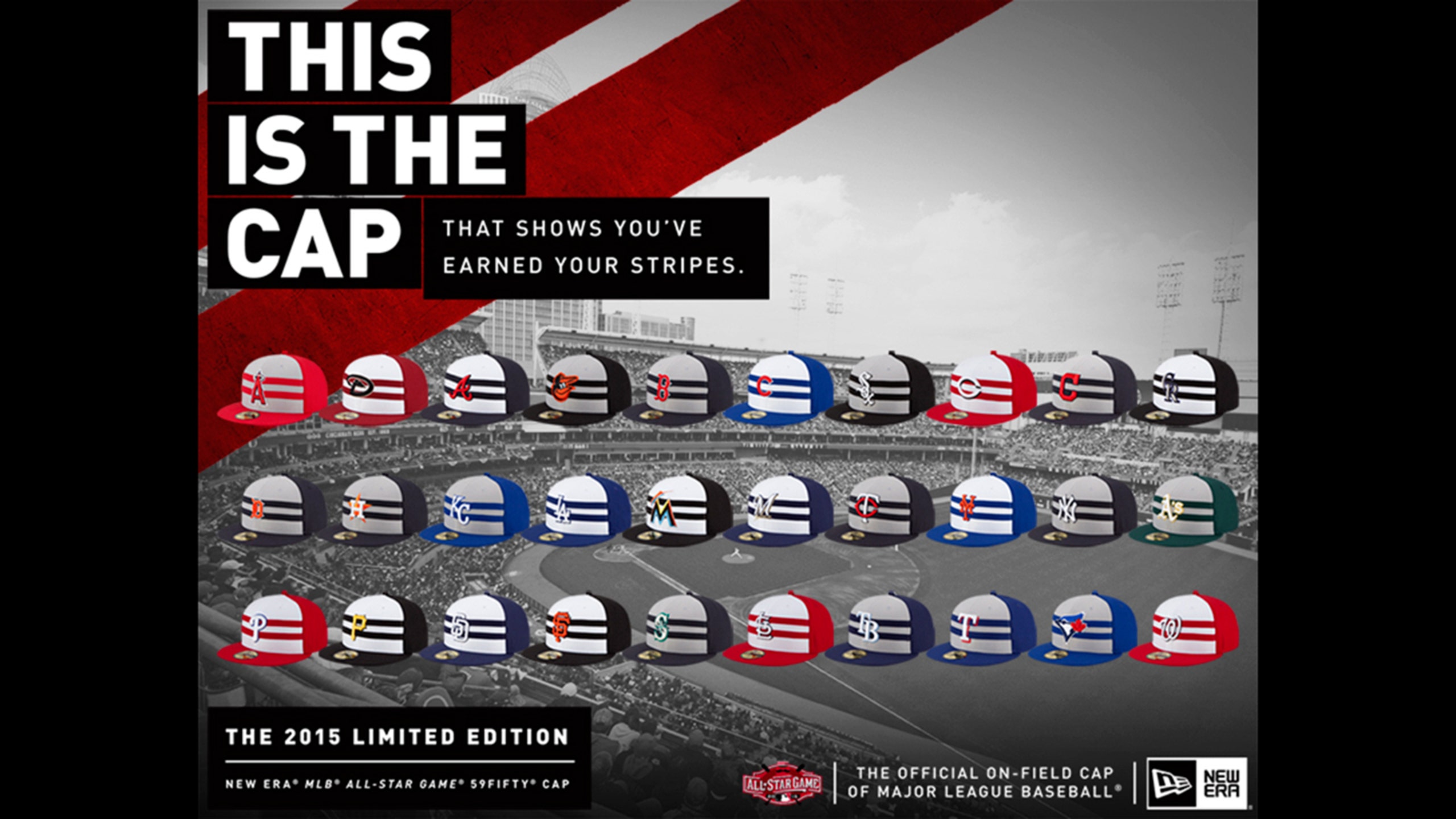 MLB unveils 2015 All-Star Game caps, an ode to Cincinnati baseball
BY foxsports • June 17, 2015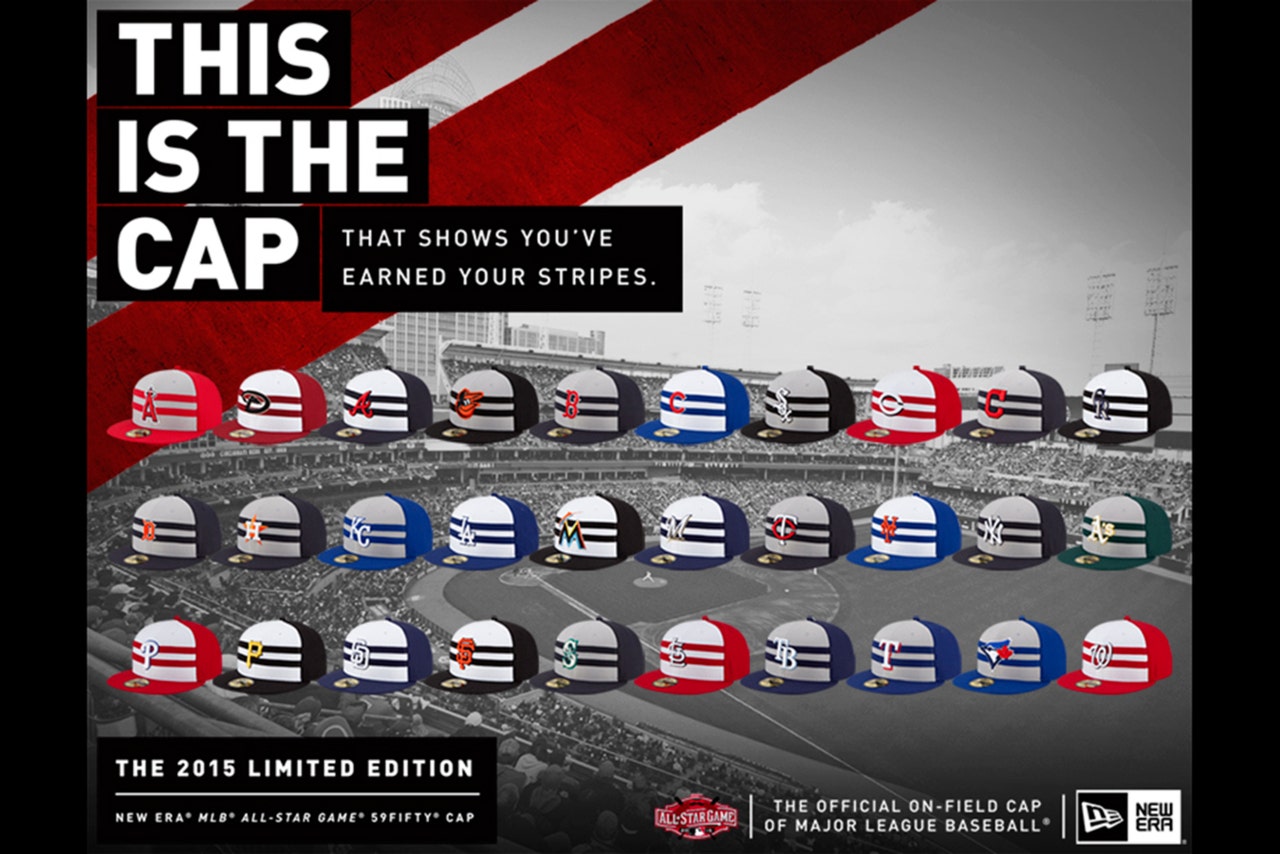 Major League Baseball and New Era, the official on-field cap of MLB, Wednesday revealed a unique cap collection for the 86th All-Star Game, which will be held on Tuesday, July 14th at Great American Ball Park, the home of the Cincinnati Reds.
Inspired by the caps worn on the field by this year's host club in the 1880's and 1890's, MLB and New Era designed this standalone collection to be worn on-field during the Midsummer Classic. This will be the second time that players named to the American and National League All-Star teams will take the field in a team-designated cap specially made for the MLB All-Star Game. All-Stars last year wore caps inspired by the 1970s era batting helmet of the host Minnesota Twins.
Over a century ago, Cincinnati's Baseball Club, known as the Red Stockings, wore a cap which featured horizontal stripes, commonly known as pleats, around the circumference of the caps. This design concept, which became the basis for the cap that Cincinnati Reds mascot Mr. Redlegs has worn since his inception in 1956 and is featured prominently in the 2015 All-Star Game logo. Now, that 19th century design has been combined with a modern look and fabric to create the 2015 All-Star Game Cap.
This year's special edition cap is highlighted by two broad, horizontal stripes across the front panel, layered behind the team logo. The color of those stripes match the color of the cap's back four panels, brim and button, while the front panel is a contrasting color. The color schemes are based on each team's colorways. Since 1998, players have worn a special edition of their standard issue on-field cap, featuring a commemorative side patch of that year's All-Star Game logo. This year's caps for the first time will have a custom All-Star logo patch on the back of the cap.
"This summer, Major League Baseball will celebrate the Midsummer Classic with these unique All-Star caps that embody Cincinnati's longstanding baseball tradition," said Noah Garden, MLB Executive Vice President, Business. "We look forward to honoring the heritage of a Reds franchise that continues to vividly represent the Queen City and all of Major League Baseball."
"With last year's All-Star cap being extraordinarily well-received by fans, we are again looking to combine the inspiration of the host club's design history with New Era's modern performance fabrics," said Tony DeSimone, New Era's MLB Category Director. "We are excited to put the best baseball players in the world in these new All-Star caps."
**Cincinnati Reds press release


---
---