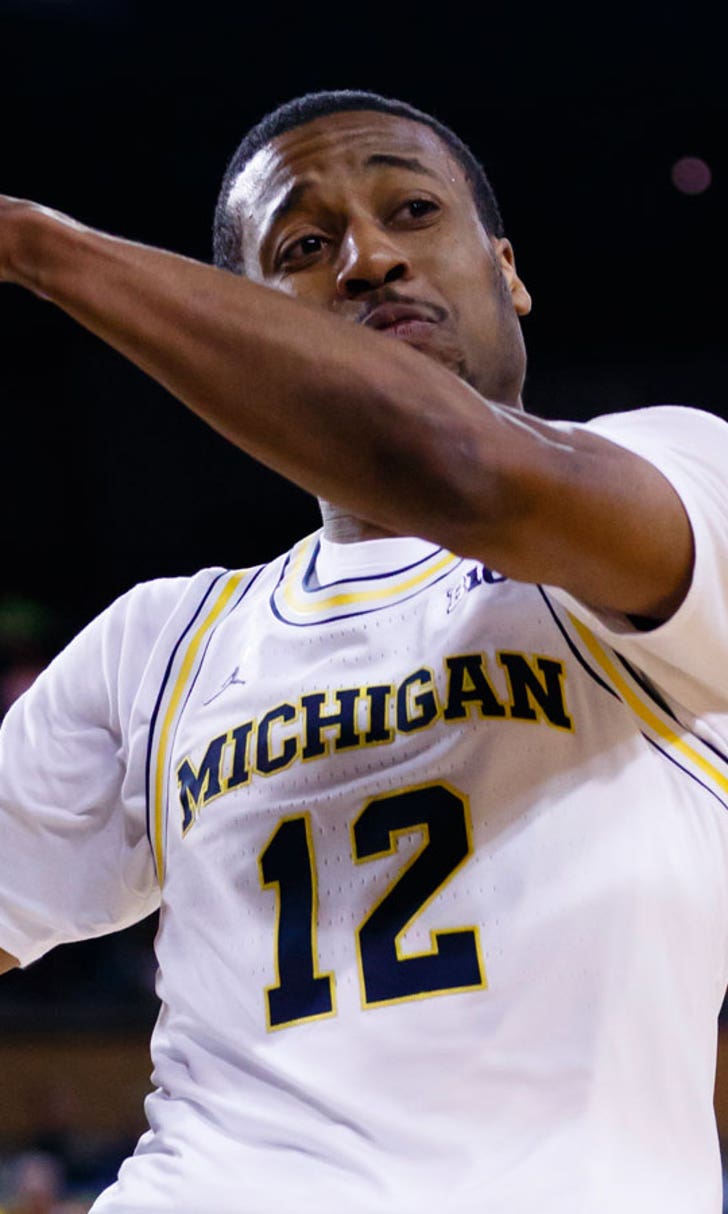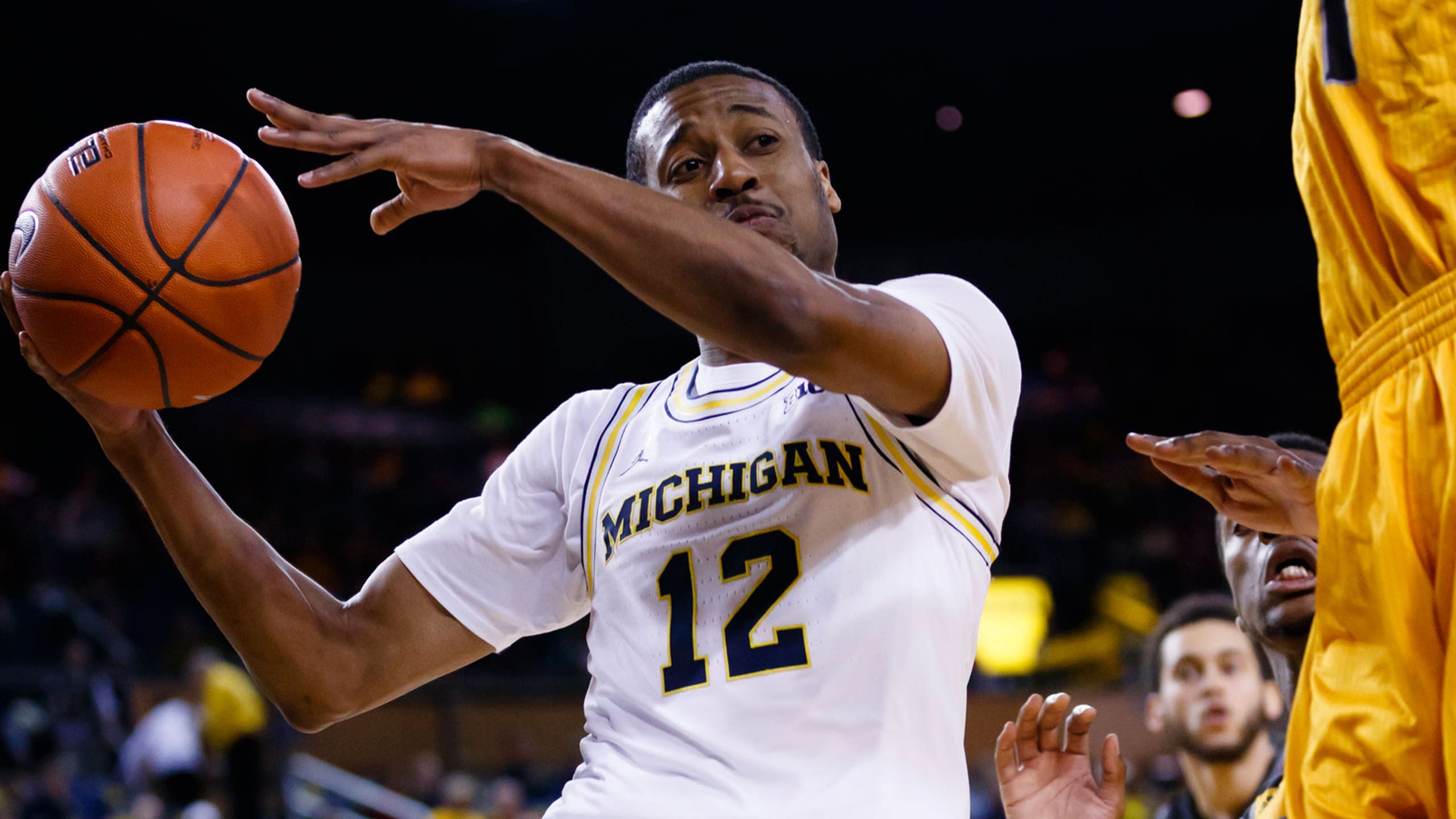 Michigan blows out Kennesaw State 82-55
BY foxsports • December 3, 2016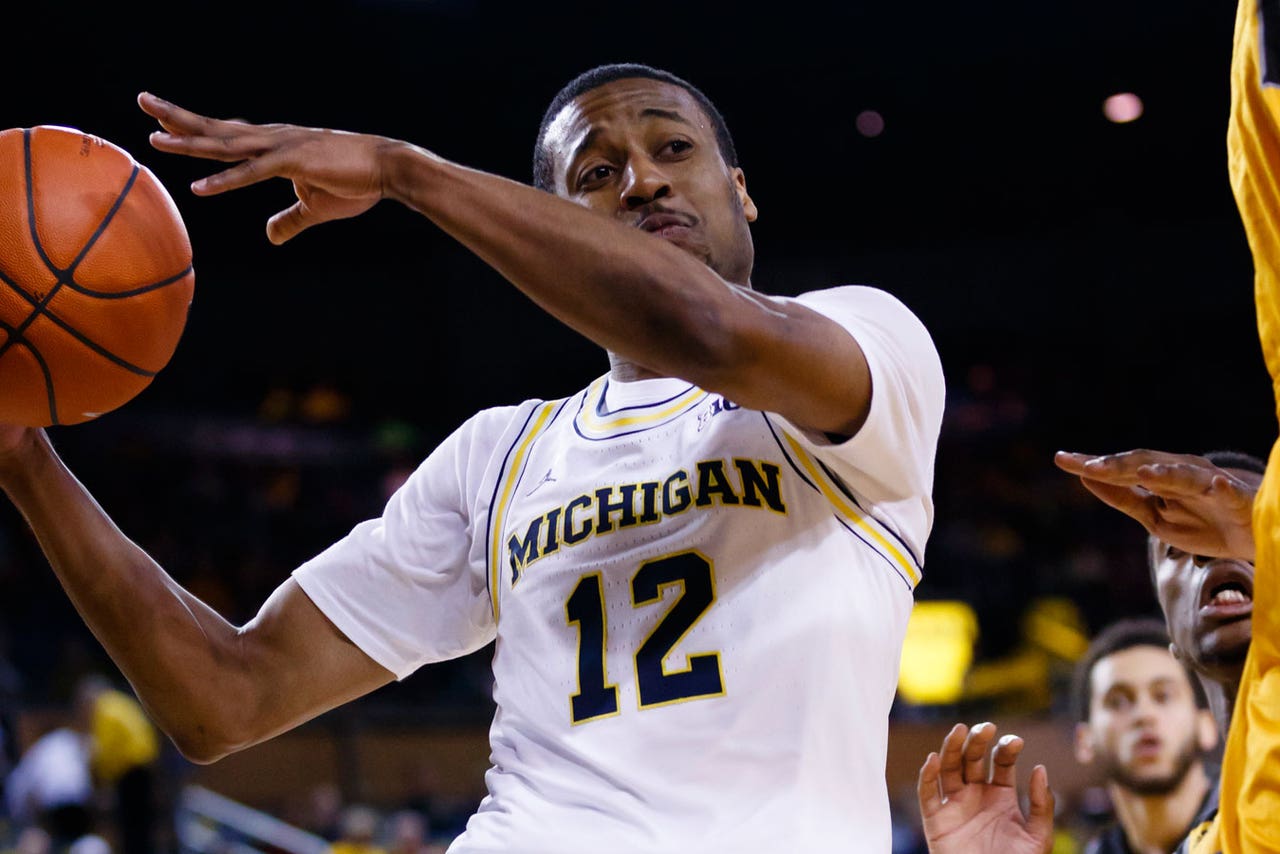 ANN ARBOR, Mich. (AP) -- Playing inside or outside, Moe Wagner doesn't have a preference. Just being on the floor for extended minutes is a priority right now for the 6-foot-11 Michigan sophomore from Berlin, Germany.
Wagner played a season-high 25 minutes and responded with a career-high 20 points, leading four Wolverines in double figures during an 82-55 win over Kennesaw State on Saturday.
Prone to foul trouble and defensive lapses for much of his college career, Wagner was able to show off both his 3-point range and post moves against an undersized Kennesaw State (3-6) team. He made 7 of 8 shots from the floor, including 3 of 4 3-pointers.
"I'm just happy my teammates trust me with both aspects (inside and outside), so I'm just going to keep working on both of them," said Wagner, who is shooting 17 of 22 (.772) over the past three games.
Zak Irvin scored 19 points, D.J. Wilson added 15 points and 11 rebounds, and Derrick Walton Jr. finished with 13 points and eight assists for the Wolverines (6-2).
Like Wagner, Wilson has had his own battles with foul trouble. He was limited to two points in 11 minutes before fouling out in the Wolverines' last game, a 73-70 loss to Virginia Tech. He and Wagner played together for extended stretches Saturday, giving Michigan a pair of players over 6-foot-10.
"We haven't got the opportunity to play together a lot, but when we do I think it opens up a lot on things on the court, both offensively and defensively," said Wilson, who also made a 3-pointer along with being on the receiving end of two alley-oop passes from Walton. "We're both versatile and both skilled."
Although Wilson said part of his plan to stay on the floor longer was to "take my foot off the gas peddle" when going after offensive rebounds. He was still able to post the second double-double of his career.
"We're going to play a lot better teams than Kennesaw, but it's good that (Wilson's) in there and and mixing it up," Michigan coach John Beilein said. "Last year, he spent a lot of time drifting around the 3-point line."
Kennesaw State kept things interesting early when Kendrick Ray scored 10 of his game-high 24 points over a five-minute stretch of the first half to help the Owls erase Michigan's early 10-2 advantage and take an 18-16 lead of its own.
The Owls never led again, however, and Michigan was in control by halftime, when it used a 17-2 run to take a 47-29 lead into the locker room. The Wolverines' biggest lead was 35 points midway through the second half.
BIG PICTURE
Kennesaw State: Despite staying close early thanks to outside shooting, the Owls couldn't compete against the bigger Wolverines on the inside. Aubrey Williams, a 6-foot-7 forward who ranked fourth in the country with 12.8 rebounds per game, had just four against Michigan's bigger post players.
Michigan: Coming off a home loss to Virginia Tech, which Beilein blamed on a poor defensive performance, the Wolverines had a laundry list of things to improve on. Beilein noted that although Ray was able to knock down some shots, Walton and Muhammad-Ali Abdur-Rahkman limited him to one assist and forced seven turnovers. The Wolverines also limited the Owls to three offensive rebounds, more than 10 shy of their season average.
GOING FOR 80
Michigan improved to 51-1 under 10th-year coach John Beilein when scoring 80 or more points.
MILESTONE AWAITS
Second-year Kennesaw State coach Al Skinner missed in his first chance to pick up his 400th career victory. Instead, Belein won his 746th game, 488 coming at the Division I level.
UP NEXT
Kennesaw State: The Owls have an 11-day break until playing Rider at the Gotham Classic at 7 p.m. on Wednesday, Dec. 14.
Michigan: The Wolverines host Texas at 9 p.m. Tuesday before heading on the road Saturday to face a No. 11 UCLA team just upset No. 1 Kentucky.
---
---