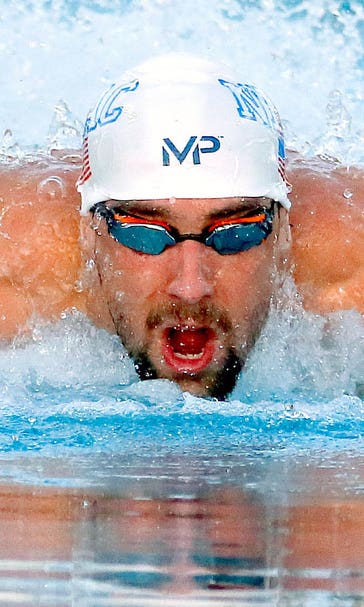 Michael Phelps wins 100 butterfly at his first meet in 8 months
April 16, 2015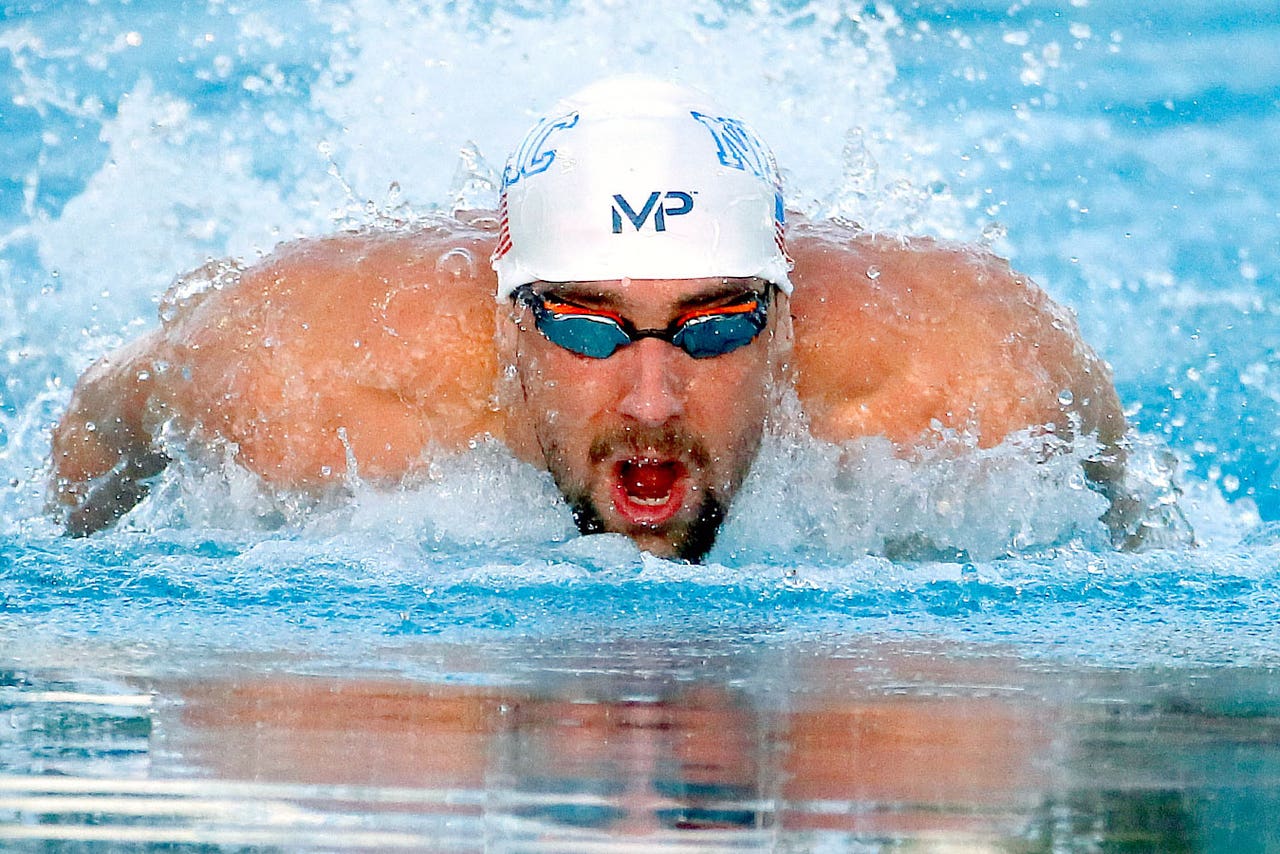 Michael Phelps won the 100-meter butterfly at his first meet in eight months Thursday night, beginning his push to compete at a fifth Olympics next year.
The 18-time Olympic gold medalist led at the halfway mark and went on to touch first in 52.38 seconds in front of a big crowd at the outdoor Arena Pro Swim Series meet.
"I thought it was OK," said Bob Bowman, Phelps' coach. "There's so many things he could do better. That was kind of his get-into-it swim."
Meanwhile, though Phelps remains suspended by USA Swimming for the world championships in Russia in August, swimming's international governing body said it would open a spot for him at the event via special invitation.
"We may give him another status because he's the greatest athlete (in) history," FINA executive director Cornel Marculescu said. "We can do whatever. He is the No. 1. He doesn't need the accreditations."
In his victory in Arizona, Phelps' time was slower than a year ago, when he finished second to longtime rival Ryan Lochte in 52.13 at the same meet after ending an abbreviated retirement. Lochte was second this time in 53.11.
"I trained the living crap out of him," Bowman said, explaining this year's slower time.
Phelps is back competing after serving a six-month suspension handed down by USA Swimming after his second drunken driving arrest. He said Wednesday that he's aiming for the 2016 Rio Olympics.
It's his first meet since the Pan Pacific Championships in August. He was cheered on by mother Debbie and fiancee Nicole Johnson, who smiled while gazing at Phelps during his post-race interview.
"I'm always hard on myself," he said. "It's OK, probably some things to fix. It's a good starting point."
Phelps walked on deck in lime green sneakers and a gray-and-black jammer emblazoned with "MP," his signature line of swimwear that debuted this week. Just like always, he climbed on the starting block, bent down and loosened up by swinging his arms so they slapped his back before taking his starting position.
"I'm focusing more on the small things," he said. "Some of those things you tend to slack off on."
Phelps set the 100 fly world record of 49.82 in 2009 during the height of the high-tech suit era. Those suits were later banned and the three-time Olympic champion in the event is swimming in an Xpresso suit from his line.
He is entered in four other events this weekend, including the 400 freestyle Friday, an event he hasn't competed in since 2009.
"Just to see how much I can do and how much I can hang," Phelps said.
In other events, 18-year-old Olympian Katie Ledecky won the 200 free in 1:56.79, adding her second title of the meet. She won the 1,500 free Wednesday.
Ledecky returned later to finish fifth in the 400 individual medley, with three-time Hungarian Olympian Katinka Hosszu winning in 4:36.77.
Lochte first competed in the 200 free, finishing second behind Conor Dwyer, who was timed in 1:48.29. Lochte touched in 1:49.28 and Tyler Clary was third in 1:49.85.
Clary also completed a double, coming back to win the 400 IM in 4:19.59. Dwyer finished second in 4:20.25.
Earlier Thursday, Marculescu told The Associated Press it would be "no problem for us" to offer Phelps an extra place at the world championships.
Phelps was suspended by USA Swimming from the Aug. 2-9 meet in Kazan, Russia, after his arrest last September. He didn't exactly slam the door on his possible participation after learning of Marculescu's comments.
"I don't know what to expect in the future," Phelps said. "I've got to thank Cornel for the support that he's given me over the years. He's always been a great help."
However, USA Swimming spokesman Scott Leightman said nothing had changed with Phelps' ban from the world meet. 
---