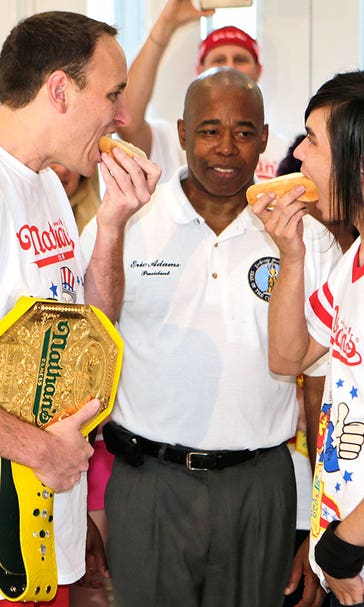 Matt 'Megatoad' Stonie dethrones 8-time champ Joey Chestnut to win hot dog eating title
July 4, 2015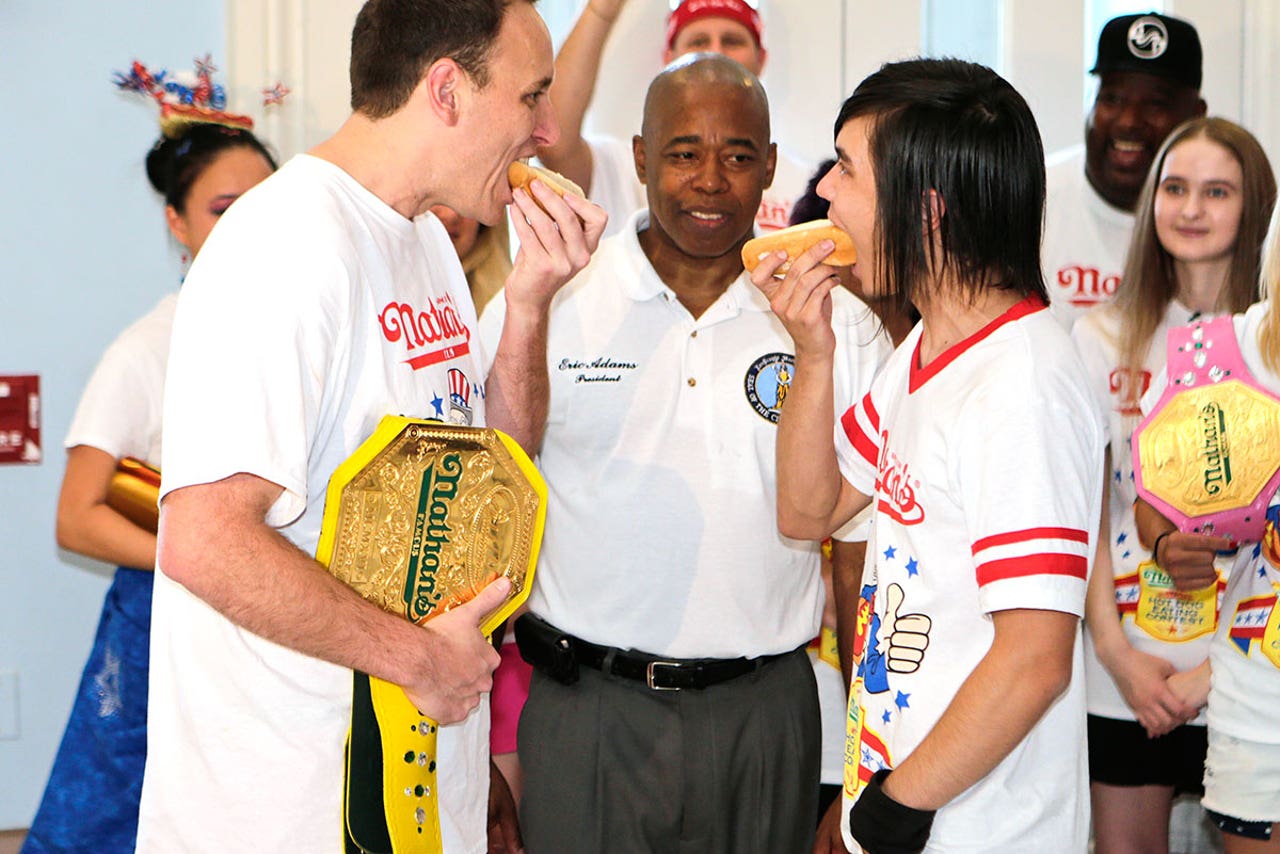 The mustard-yellow belt has found a new owner. 
Young upstart Matt "Megatoad" Stonie has out-eaten eight-time defending champion Joey "Jaws" Chestnut to take the title and all its fixings at the July 4th Nathan's Hot Dog Eating contest. 
The 23-year-old competitive eater from San Jose, Calif., hogged down 62 hot dogs -- and buns! -- to Chestnut's 60.
And Stonie was gunning for No. 1 competitive eater in the world Chestnut's title from the get-go, announcing the #DownGoesChestnut hashtag on his Twitter account shortly before the Coney Island contest began. 
Though Chestnut may have been distracted after his breakup with his fiancee, whom he proposed to just before chowing down to win his eighth consecutive title in 2014. 
Still, Stonie fell short of breaking Chestnut's world record of 69 hot dogs and buns, which were downed during the 2013 competition. 
---