Jean Segura
Jean Segura
Manfred's push for international draft gets mixed reviews in D-backs clubhouse
Published
Jun. 16, 2016 11:00 a.m. ET

PHOENIX -- Six years. $54.5 million. $14 million signing bonus.
That contract, which brought Yasmany Tomas to the Diamondbacks from Cuba in 2014, was the second-largest contract given to a Cuban player by a major league organization, according to Baseball Prospectus. Only Rusney Castillo's 2013 contract for $72.5 million over seven years with the Red Sox was larger.
Under current MLB rules, only players from Canada and U.S. territories can be drafted in the annual MLB First-Year Player Draft. All other international players are signed as free agents. But if MLB Commissioner Rob Manfred has his way, contracts like those given to Tomas and Castillo would be a thing of the past.
"For the good of the game, for the good of competitive balance, we are going to have an international draft," Manfred said in a press conference in Cleveland just two months after he replaced Bud Selig as commissioner last year.
An international draft would change the dynamic of how players are recruited for the major leagues. Some international players are often signed as young as 16 years old. Players born in U.S. territories and Canada typically have to wait longer. Rules stipulate that they cannot be drafted until they complete their senior year of high school, play for a junior college, or reach their junior year of college.
"We don't sign as a guy from high school or college like the guys from USA sign here," said Welington Castillo, the D-backs catcher who was signed out of the Dominican Republic by the Cubs at 17 in 2004 before he was traded to Seattle and the Arizona last season. "We just practice away from everything and some scout just watches and decides if we're good enough to sign."
As of now, all an international player has to do to be eligible to be signed as a free agent is to register with the MLB Scouting Bureau, according to MLB.com.
"Over there it's different, you know, you sign as a free agent even if you're really young," D-backs' second baseman Jean Segura said.
The Angels signed Segura in 2007 at age 16 out of the Dominican Republic. He was traded to the Brewers in 2012. The D-backs acquired him from the Brewers in January.
"For us, we don't have the draft, we don't have the space to play like those guys," Segura said.
An international draft appeared close to becoming a reality in 2014. MLB's International Talent Committee, which was created as part of the most recent Collective Bargaining Agreement, asked the Office of the Commissioner and the MLB Players Association to create a plan for the international draft by June 1 of that year. The discussion was put on hold one day before the deadline because an agreement could not be reached, according to MLB.com.
When the two groups failed to reach an agreement by the deadline, tight restrictions went into effect that dictated how teams could spend money on international players.
Each team now gets an international signing pool of $1.7 million to $4.7 million based on its winning percentage in the previous season, with the lowest percentage earning the highest pool. There is a tax penalty for teams that go over the allotted amount.
However, international players who meet certain criteria for experience do not count against the signing pool. Players in professional international leagues, like those in Japan, Korea, Taiwan and Cuba, who are at least 23 years old and have played three or more seasons in those leagues can be signed without the pool restriction.
Being signed as an international free agent from one of those leagues typically results in major league contracts and higher signing bonuses than the contracts given to those who are drafted.
"It's not good news for them ... not for the free-agent guys," Tomas said in Spanish through an interpreter. "Nothing would be in the player's control."
But in Segura's view, the amount of money free agents receive can be dangerous.
"We sign at 16 years old and we're young, we don't know what to do," Segura said. "Sometimes it gives you a lot of money, sometimes it doesn't. Sometimes they lose sight and do something that's not gonna help him to develop on the baseball field and sometimes it costs him his life."
One tragic example is the death of Cardinals rookie Oscar Taveras in 2014.
The Cardinals signed Tavares to a minor-league contract in 2008 with a $145,000 signing bonus. He debuted in May 2014 and played 80 games for the Cardinals, including in the National League Division Series.
His career was short-lived. After a trip back to the Dominican Republic 10 days after the season ended, USA Today reported that Taveras was "legally intoxicated" behind the wheel of his 2014 Chevrolet Camaro when he ran into a tree, killing himself and his 18-year-old girlfriend.
While Segura said he does not think there is a way for the league to make the transition easier for international players, Manfred thinks an international draft would help.
"I've long been a believer that it makes sense for everybody to enter the game through the same mechanism," Manfred said before the draft last year.
Talks regarding an international draft are expected to resume following the current season, when the Collective Bargaining Agreement expires.
Until then, the 30 major league clubs have a total of $87 million to spend on signing international players this season, but with minor penalties for going over the allotted amount, teams will likely spend more to sign talent overseas.
"I believe it's more about the way to pay...to be selected in the draft, you have to be limited on the money," said Ariel Prieto, D-backs' coach and interpreter. Prieto grew up in Cuba before defecting to Puerto Rico, which made him eligible for the draft. The Athletics selected him in the first round in 1995.
"As a free agent, you can make more money," Prieto said. "Maybe they want to put all free agents in a draft, so the teams won't have to give more money."
MLB's international signing period begins July 2.
---
---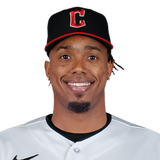 Get more from Jean Segura
Follow your favorites to get information about games, news and more
---