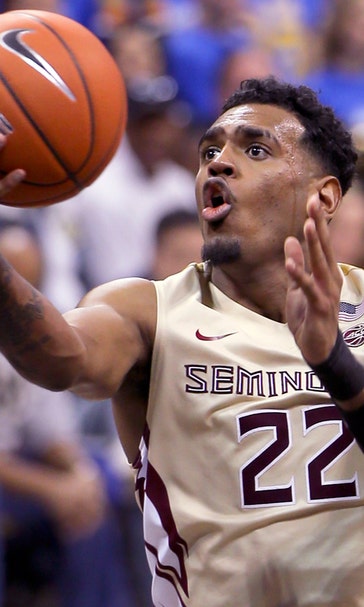 Management, maturity paying dividends for FSU's Xavier Rathan-Mayes
February 19, 2017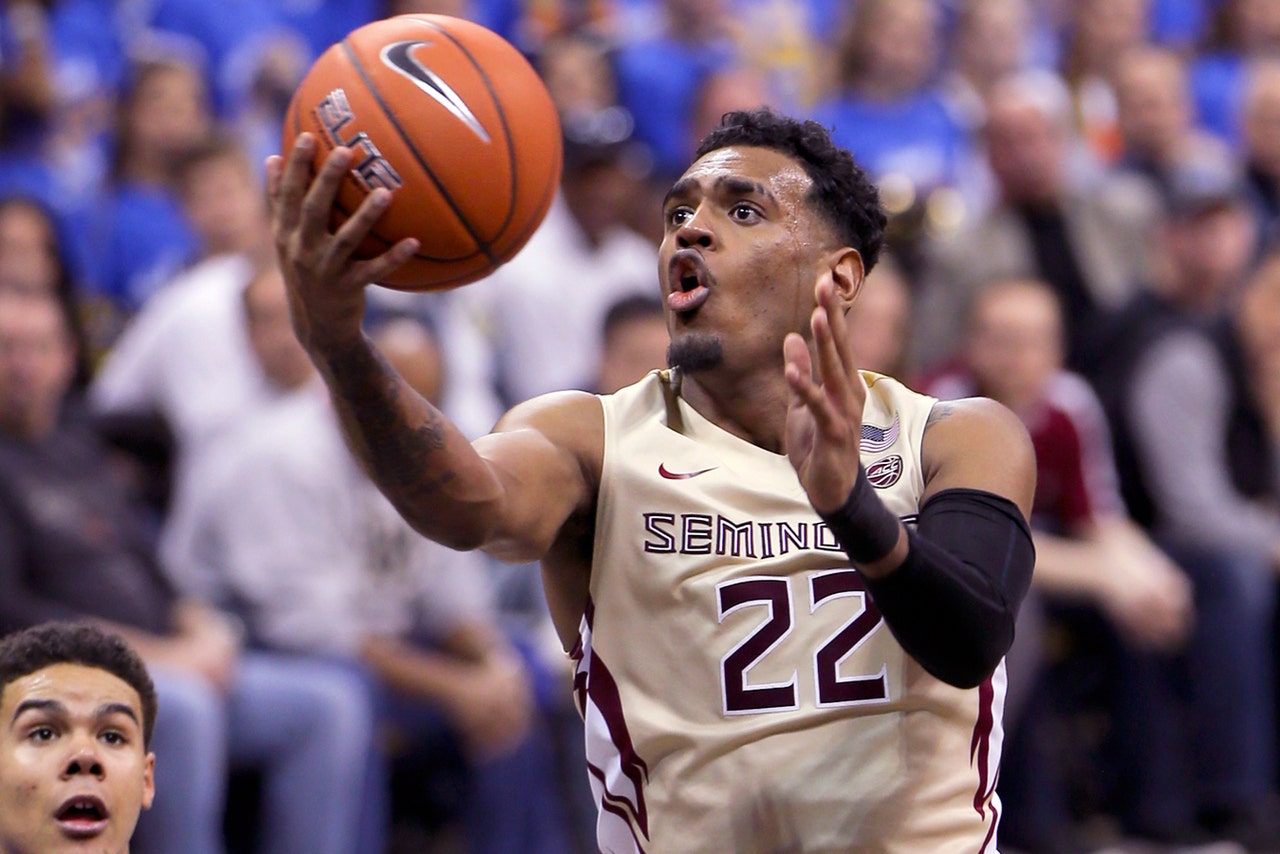 TALLAHASSEE, Fla. (AP) -- Xavier Rathan-Mayes' maturation as a point guard has been one of the overlooked aspects to Florida State's success so far this season.

The 6-foot-4 junior is third on the 17th-ranked Seminoles (21-6, 9-5 Atlantic Coast Conference) in scoring, averaging 10.3 points per game, but he is fourth in the conference in assist-turnover ratio (2.6-to-1) and fifth in assists (4.7 per game).

Rathan-Mayes said he has been pleased about the progress this season, but acknowledges there is still more that has to be made.

"There's always room for growth," he said. "My teammates have put me in a good position to lead. We just have to keep everyone healthy and keep doing what we need to do to get a high seed for the conference tournament and make the NCAA Tournament."

https://youtu.be/xdxitzKtO7c

Rathan-Mayes is also quick to say this is the most fun he has had at Florida State, which is quite a change from a year ago. He struggled during the second half of the season and often it appeared as if he was at odds with coach Leonard Hamilton.

At the end of last season Rathan-Mayes briefly entered the NBA draft but decided to return to school after a conversation with Hamilton. Rathan-Mayes credited those talks with serving as a foundation to his improvement this season.

"From that point I knew what was wanted and expected," Rathan-Mayes said. "We had some good conversations. I ran with it from there and he has helped me along the way."

Rathan-Mayes originally came to Florida State as a shooting guard. In 2014-15, he led the Seminoles in scoring (14.9 points per game) along with being the first freshman in ACC history to score 30 points or more in three games. But with the recruitment of Dwayne Bacon, Malik Beasley (who left for the NBA after one season) and Jonathan Isaac the past two seasons, Hamilton moved Rathan-Mayes to the point and thought he would excel there.

There were times last season when Rathan-Mayes looked like he was reverting back to the tendencies of a shooting guard, but that hasn't happened as much this season.

"The biggest thing was learning how to manage the game and everyone else around you. Being a shooting guard you don't have anything to worry about other than shooting," he said. "It took a lot of time to grasp and understand what it takes to be a good point guard. I needed to know what the coaches wanted to run and the philosophies."

Hamilton said what has pleased him the most this season is that Rathan-Mayes has allowed himself to be coached.

"He has been a sponge and sought out advice from coaches. He has been eager to learn what he needs to do to make things better," Hamilton said.

Where Rathan-Mayes has excelled the most is in conference play. He leads the ACC with a 3.1-to-1 assist-turnover ratio in 14 conference games and has committed three or more turnovers just once.

After winning six of their first seven in conference play, Florida State has gone 3-4 since then heading into Monday's game against Boston College.

Despite a two-game losing streak, Rathan-Mayes thinks the Seminoles can still do well down the stretch and possibly secure a double-bye for the conference tournament. After Monday's game, the Seminoles close the regular season against Clemson (Feb. 25), No. 12 Duke (Feb. 28) and Miami (March 4).

"I've got to help our guys understand better what we need to do. I feel like these are games we can win," he said.
---
---