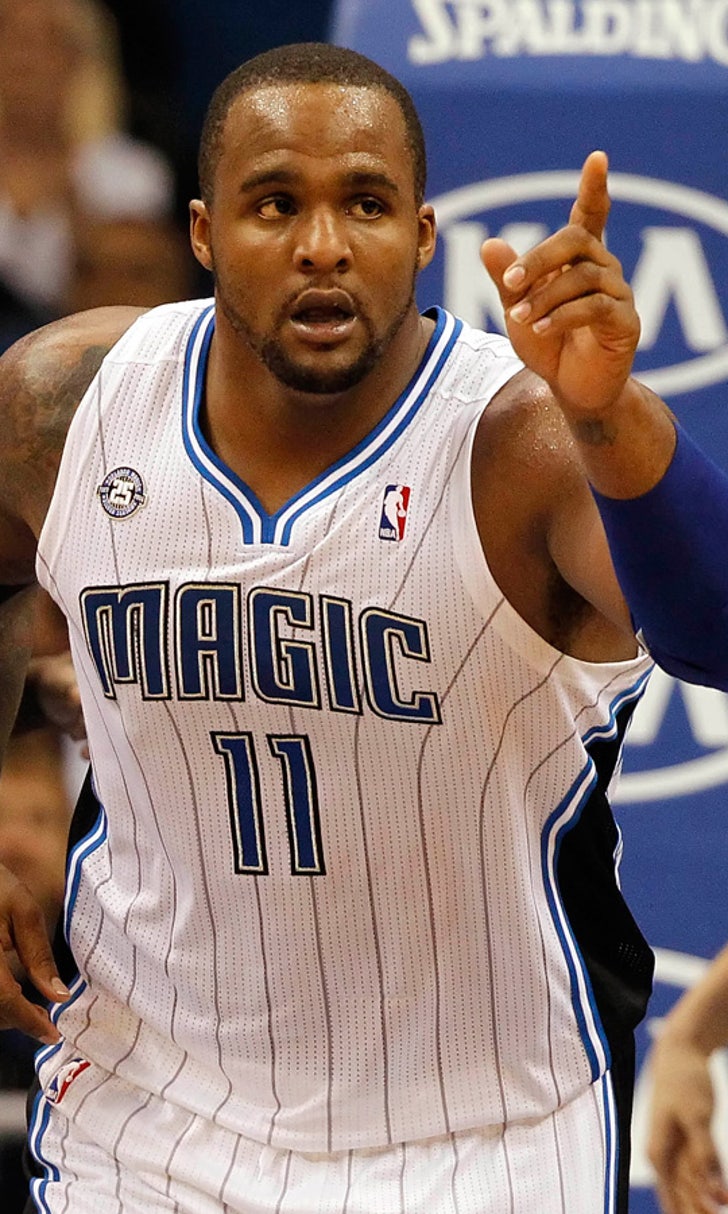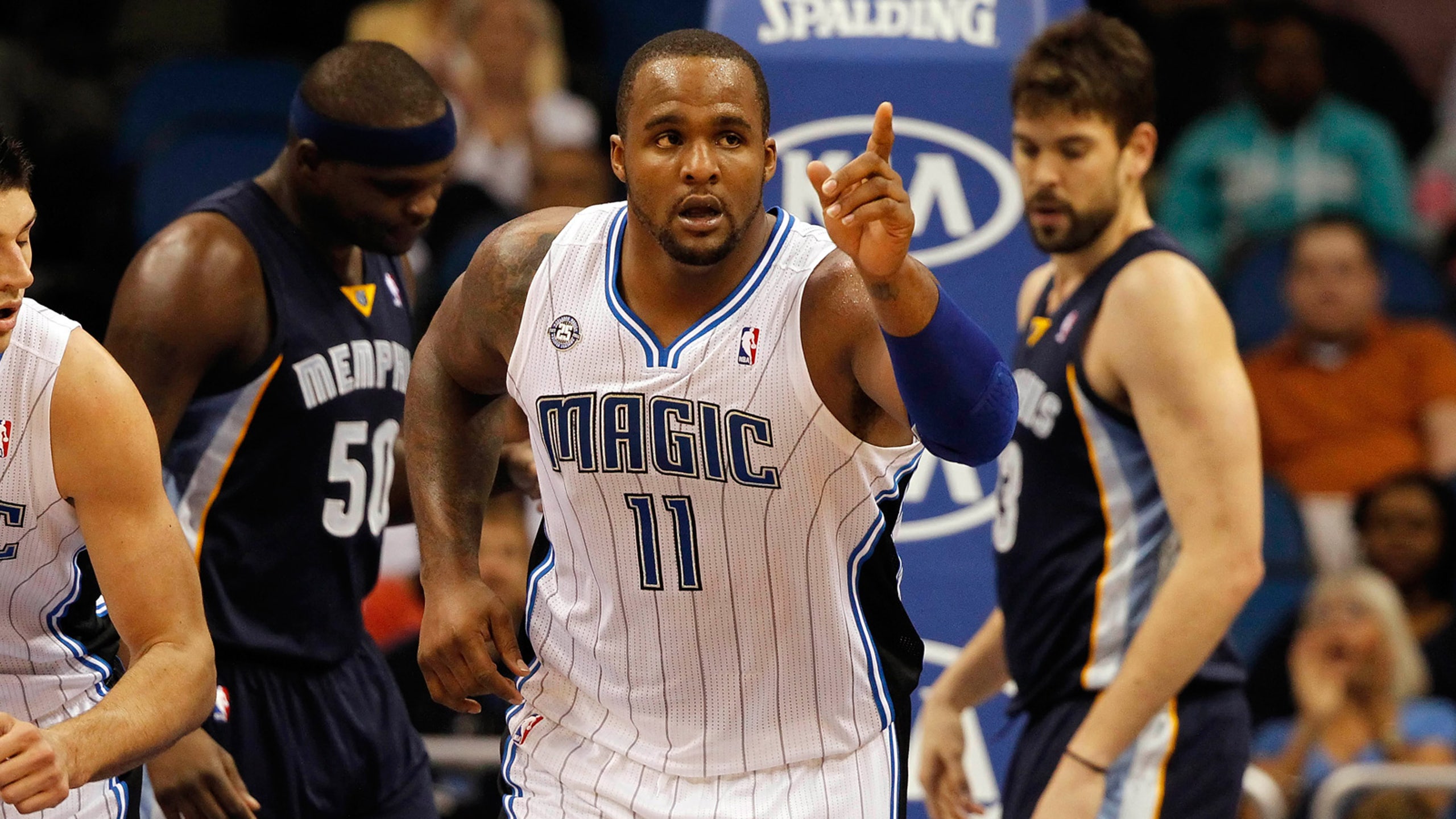 Magic reportedly buy out remainder of Glen Davis' contract
BY foxsports • February 20, 2014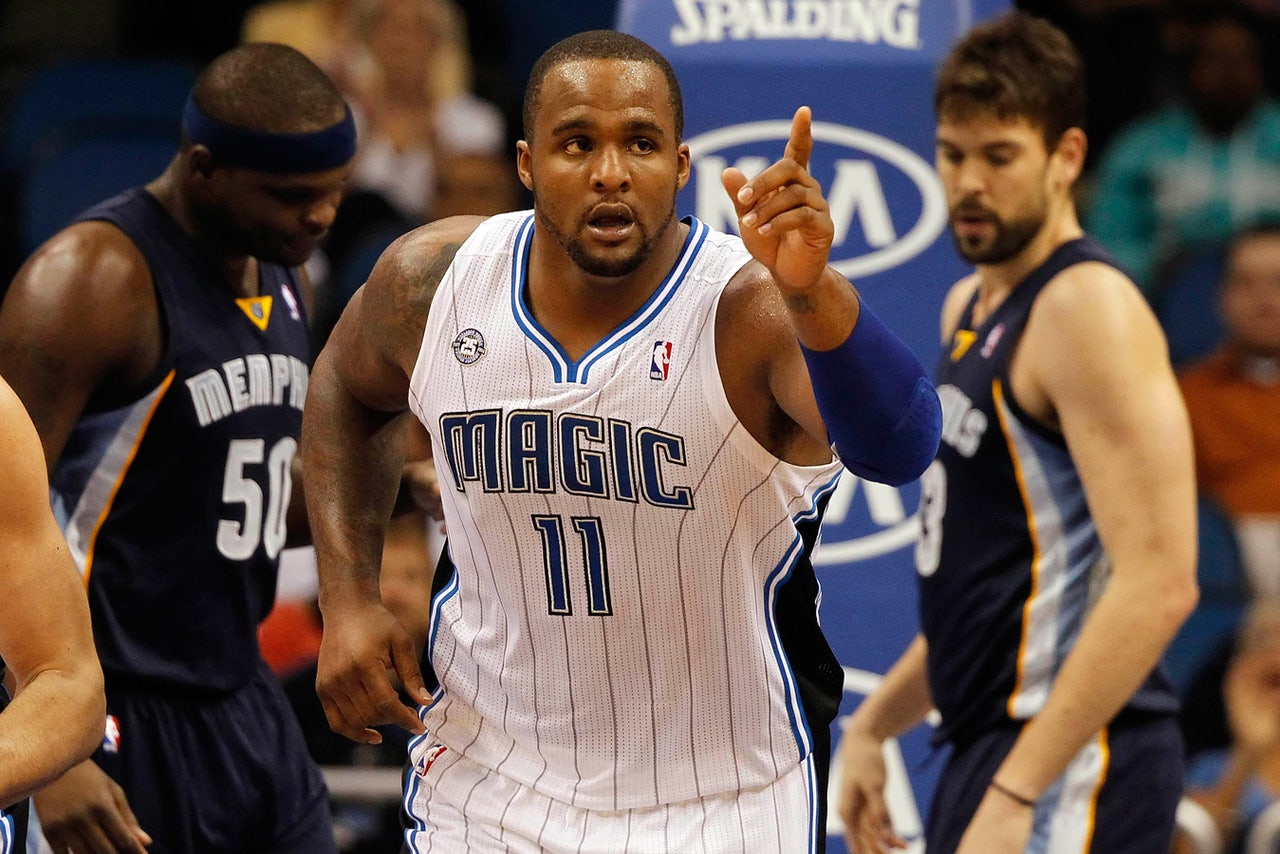 After being unable to move Glen Davis before the NBA's trade deadline Thursday, the Orlando Magic have apparently decided to part ways with the veteran forward by another method.
A league source told Yahoo Sports that the Magic and Davis have reached an agreement on a buyout that will become official Friday morning. Davis, who was making $6.4 million this season and will make $6.6 million in 2014-15, is expected to generate interest from a number of teams headed toward the postseason, particularly the Los Angeles Clippers.
With Davis gone, it remains to be seen who the lottery-bound Magic will start at power forward Friday night against the New York Knicks. Kyle O'Quinn played a season-high 28 minutes Wednesday night after Davis left less than six minutes into the first quarter with what team officials said was a sore Achilles tendon. Other options are starting 2012 first-round draft pick Andrew Nicholson, whose playing time has been reduced noticeably in his second season, or sliding over Tobias Harris from small forward and putting rookie Victor Oladipo back in the starting lineup.
Going into the All-Star break, Davis was averaging 12.6 points and 6.5 rebounds in 43 games after returning from rehabilitation on a left foot that required two operations after it was fractured last January. But he had two lackluster performances this week in losses at Milwaukee and Cleveland, and it wasn't entirely clear whether he was injured against the Cavaliers or took himself out of the game.
Davis, who turned 28 last month, has battled injuries and weight problems throughout his career, which began when he was taken in the second round of the 2007 draft by the Boston Celtics. The Magic acquired him for forward Brandon Bass in December 2011.
He has also been prone to temper outbursts. While with the Celtics, he missed the first 27 games of the 2009-10 season after breaking his right thumb in an off-court fight. In November, the Magic fined him an undisclosed amount following an early-morning incident in the lobby of an Orlando motel, the video of which went viral.
Davis had started 43 consecutive games since Nov. 26. The majority of those were at power forward, although he had to play center for most of January when Nikola Vucevic was sidelined by a sprained left ankle and then with a concussion.
When Vucevic returned Jan. 29, Davis went back to power forward and Harris lost his starting job, a move that displeased the third-year pro.
Davis established a career high with 33 points Dec. 3 at Philadelphia, a game he sent into a second overtime by hitting a 3-point field goal for only the seventh time as a pro. But he scored in double figures just four times in the Magic's past 14 games.
You can follow Ken Hornack on Twitter @HornackFSFla or email him at khornack32176@gmail.com.
---