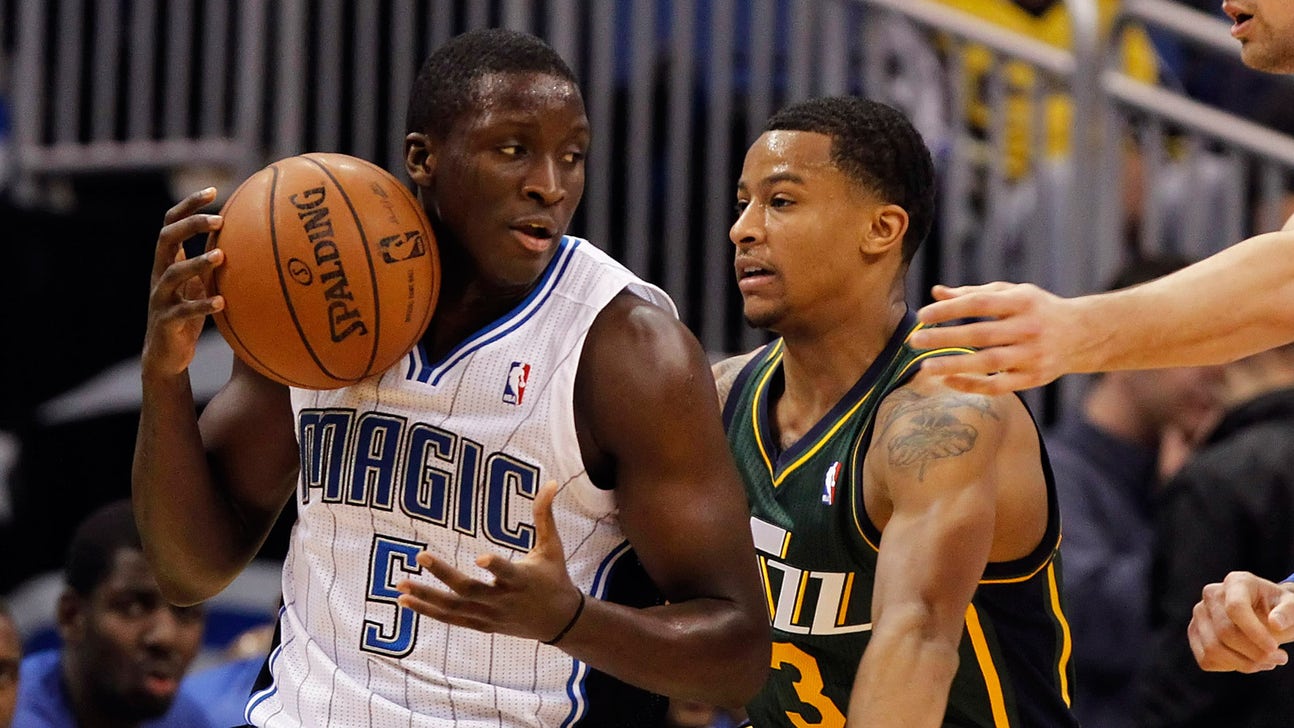 Magic at Jazz game preview
Published
Mar. 21, 2014 10:00 p.m. ET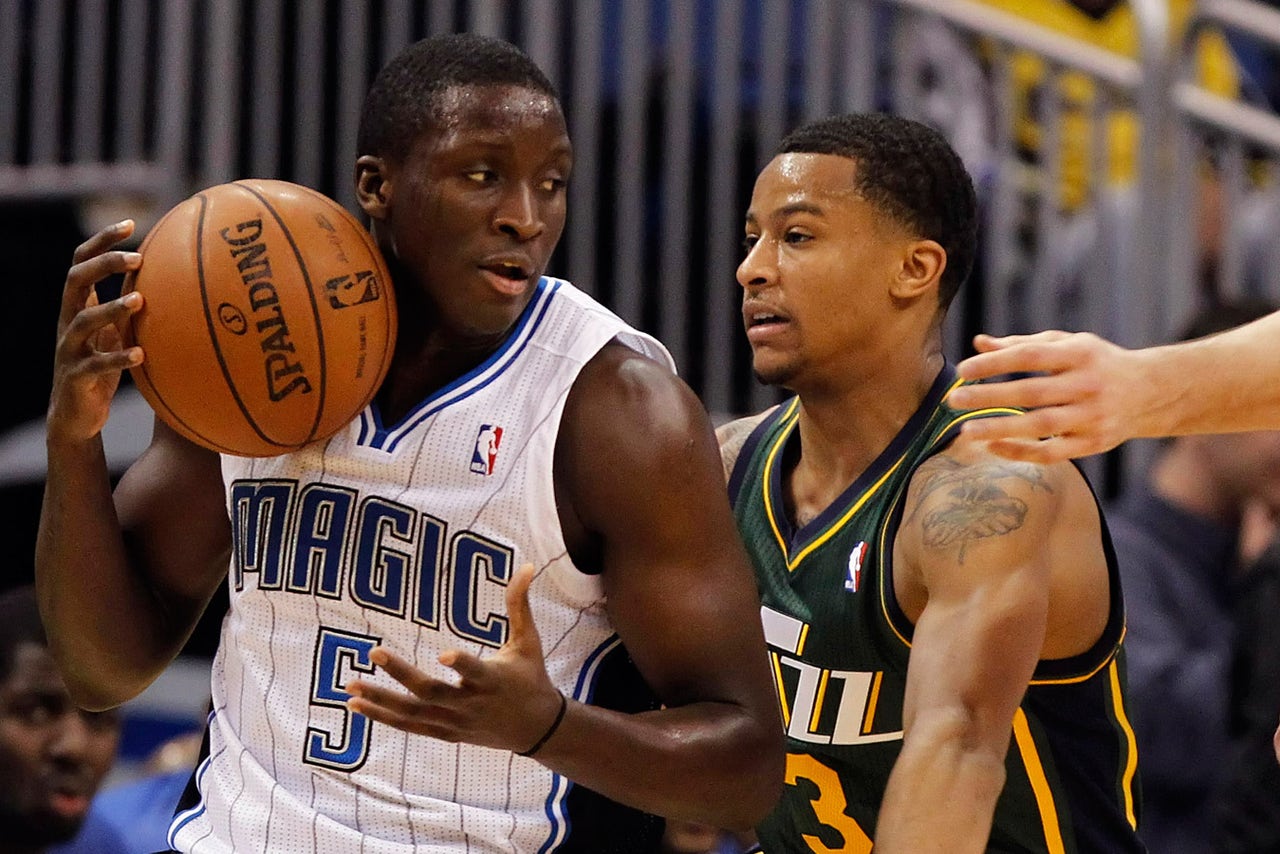 It's been a long season for the Orlando Magic and Utah Jazz, who sit at the bottom of their respective divisions.
Both teams still appear to have plenty of fight in them, though.
Victor Oladipo and fellow rookie Trey Burke go toe-to-toe as the visiting Magic try to avoid a seventh straight loss to the Jazz on Saturday night.
Orlando (19-50) has dropped seven in a row overall after falling 109-93 at Phoenix on Wednesday. Tobias Harris scored 23 points off the bench and Arron Afflalo added 20, but the Magic were outscored 56-34 in the paint and 25-7 in transition.
Orlando, which was without starting point guard Jameer Nelson due to a sore knee, also lost center Nikola Vucevic late in the first quarter after he drew two quick technical fouls.
"We should never use excuses to begin with. That's how it's got to be," Harris told the team's official website. "If we're not going to come to work and play hard, you are hurting your teammates and your team. We're not going to win blaming excuses."
Oladipo finished with 14 points and nine assists, but he shot just 6 of 18 and committed six turnovers.
"We're trying to build something here, especially when we play these types of game. We have to keep getting better," Oladipo said. "We're in a position where we can't not play hard. If we don't, we're going to pay the consequences. We have to make it a consistent thing."
The Magic have been consistently bad against the Jazz, dropping six straight in the series. However, the last four of those defeats have all come by six points or less or gone to overtime.
Burke led the way with a season-high 30 points and eight assists as Utah narrowly won 86-82 at Orlando in this season's first matchup Dec. 18. Oladipo, meanwhile, finished with three points while shooting a season-worst 1 of 12 from the floor.
"He was just comfortable out there," Oladipo said of Burke. "When he's comfortable, he's very effective."
After battling each other in the Big Ten, Oladipo and Burke have developed a special bond off the court.
"Me and Vic have got a really good relationship," Burke said. "He's a hard worker and I had the opportunity to play against him the last two years (in college). They made it a rivalry, but it's always been fun playing against each other. We're just two rookies going at it."
The Jazz (22-47) have dropped 11 of 12, including six straight by an average of 14.0 points. Utah cut into what was an 18-point deficit but couldn't make it all the way back in Wednesday's 96-86 loss at Memphis.
"We just came out in the second half and played hard," forward Derrick Favors said. "We were just out there playing hard. We will get one of these games sooner or later."
The Jazz are 15-4 when scoring at least 103 points compared to 7-43 when they don't. The Magic are giving up 109.1 per contest during their losing streak.
Orlando is 4-22 against Western Conference teams, including 0-13 on the road.
---