Eric Hosmer
Eric Hosmer
MadFriars feature: Josh Naylor's control of strike zone leads to impressive season with Missions
Published
Sep. 7, 2018 8:32 p.m. ET

Photo credit: Grant Wickes

SAN ANTONIO — Josh Naylor, 21, began the year as the fourth youngest player in the Texas League and the 14th overall prospect in the Padres system. He finished the season with a slash line of .297/.383/.447 and 40 extra-base hits, 17 of which were home runs. His .383 on-base percentage was good enough for second in the league and he walked (64) nearly as many times as he struck out (69).

"The control of the strike zone is the most impressive part of Josh's offensive game," said San Antonio Missions play-by-play announcer Mike Saeger. "The power potential is there, and it has shown up this year. I think as he continues to mature as a player his power will become more consistent.

"He has some pop."

While other players assert that having a good eye at the plate is innate, Naylor sees it like everything he does on a baseball field, a skill he has developed through hard work.

"I try to prepare myself every day with videos of pitchers so I can see what they do in certain counts," said Naylor before a game earlier this season. "When I'm down in the count, I am going to try to put the ball in play and force them to do something to get me out.

"I've always done that my whole career. I see pitches well and think I have good bat-to-ball skills to put it in play."

Naylor was acquired by the Padres at the 2016 trade deadline as part of a deal that sent starter Andrew Cashner to Miami in the last year of his contract. Cashner moved on through free agency at the end of that season, while Naylor has developed into a top prospect.

He was selected as the twelfth overall pick by the Marlins in 2015, out of Mississauga, Ontario, a suburb of Toronto. The Padres have a history of following international teams and their scouts had a long history with him.

San Diego started him off aggressively, assigning him to High-A Lake Elsinore at 19 when he joined the system. He began 2017 back with the Storm and hit .297/.361/.452. The organization promoted him in mid-year to Double-A, but nagging injuries to his hand held his production to .250/.320/.346.

This year has been a different story.

The offensive numbers for Naylor in 2018 look even more impressive because he was asked to learn a new position. The five-foot-eleven, 245-pound left-handed Naylor spent the majority of the season in left field, the first time he had ever played a position other than first base.

"I started practicing outfield in the Arizona Fall League last year," Naylor said on his work in the outfield. "Vinny Lopez, one of our coaches, would stay around afterward and help me out.

"So when Spring Training started I would play outfield a little in the minor league games and was at first for the big league ones. It was scary at first because I was so nervous to make mistakes and I didn't want to look like an idiot out there."

A big reason the team decided to experiment with moving Naylor to left field was the offseason signing of first baseman Eric Hosmer to an eight-year $144 million dollar contract. Even if Hosmer eventually opts out at the end of the 2022 season, Naylor will need to find somewhere else to contribute for at least three years at the big league level. While Naylor has a long way to go to become an average big league outfielder, the team has seen improvement.

"He's graceful and athletic out there," said his manager Phillip Wellman on Naylor's progress in the outfield. "I told A.J. [Preller, the Padres' General Manager] that the only balls that give him difficulty are the ones that he hasn't seen. A left-handed hitter cuts one and it fades hard, it's difficult for him because he has been playing on the other side of the field for his whole life."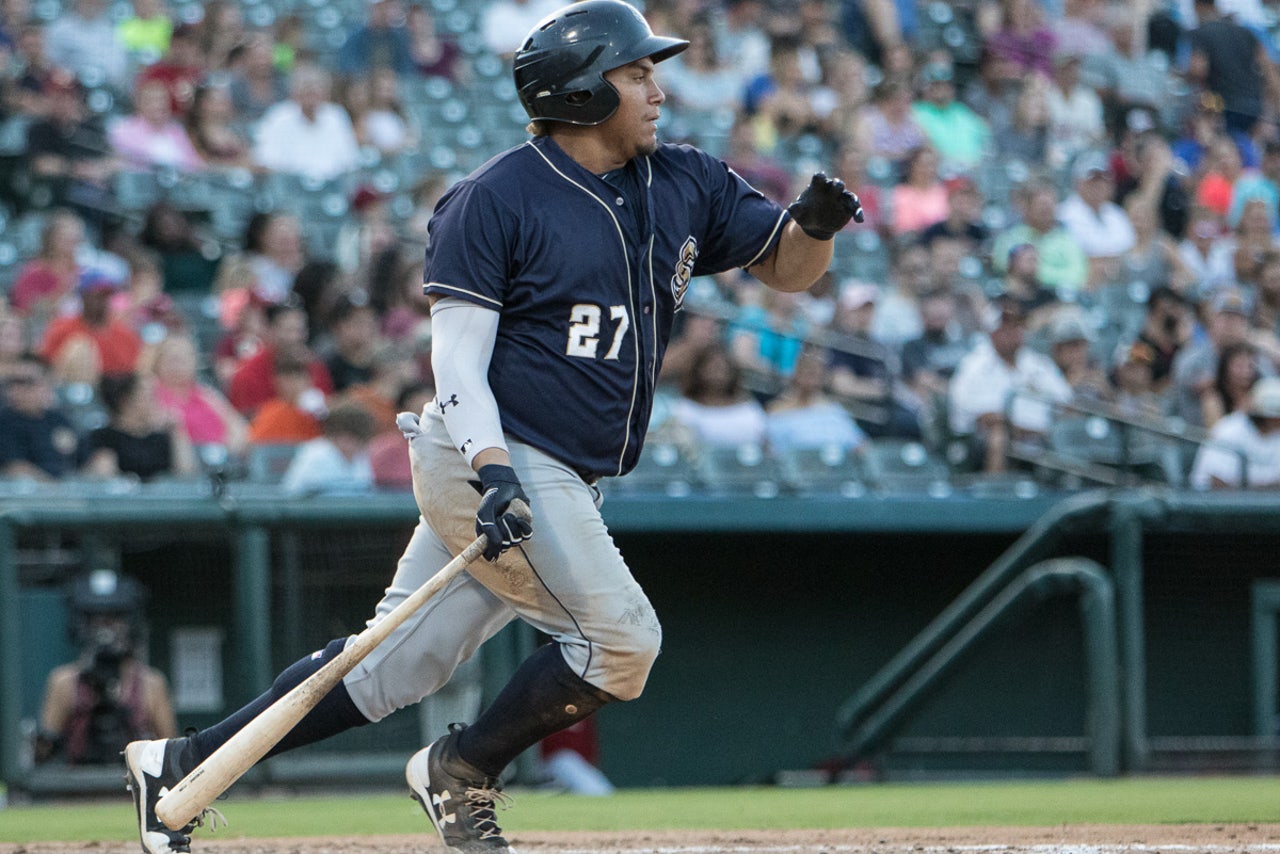 Another factor that makes his already-impressive stats stand out is Naylor's age. He is nearly three years younger than the average players he competed against in the Texas League.

"As you move up levels guys get better or they wouldn't be at that level, which usually means they are more consistent," said Naylor. "The pitchers we face in Double-A are close to the big leagues and they are bringing their big league stuff.

"You have to prepare yourself that day for what they are going to bring, so it's important that you train yourself to be consistent in your approach. They tend to throw more strikes, the umpires are a little better too.

"This could be the next step to the big leagues. It's important that you learn who you are as a baseball player."

One of the reasons Naylor has not only worked hard to learn a new position but, has been enthusiastic about it is the comfort level he feels since coming over to San Diego. Sam Geaney, the Padres Director of Player Development, has frequently remarked that he doesn't know anyone who likes being a Padre more than Josh.

"It began that they really welcomed me with open arms and such grace," Naylor. "It was awesome to meet the players, the front office, the coaches, coordinators - just everyone. The organization as a whole they preach winning, working hard and being a championship team.

"I totally believe it will all come together for us because everyone is such a hard worker at each level - and I mean everyone, not only the players. I think it's amazing and am so grateful for this opportunity."

John Conniff is Publisher of MadFriars.com and you can follow him @madfriars.com.


---
---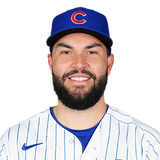 Get more from Eric Hosmer
Follow your favorites to get information about games, news and more
---