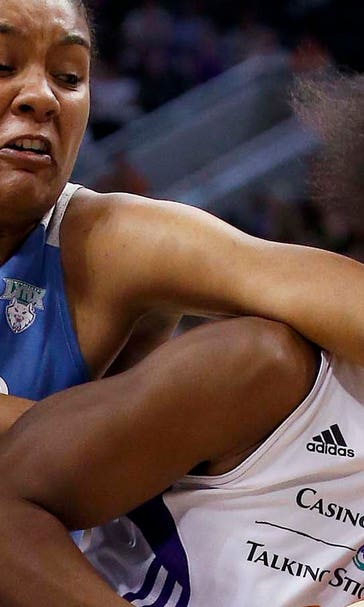 Lynx eliminated with loss to Mercury
September 3, 2014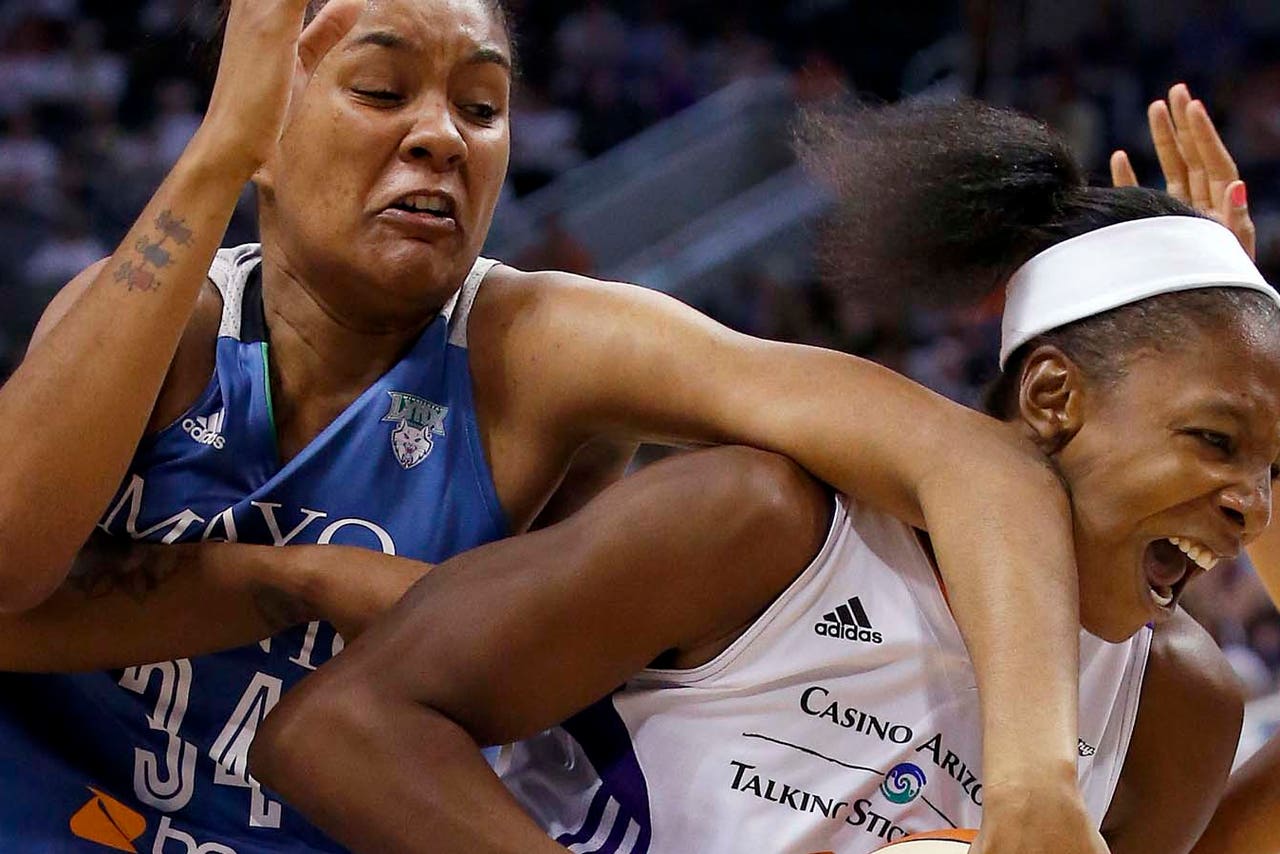 PHOENIX (AP) -- Diana Taurasi had 31 points, including a 50-footer at the end of the third quarter, to lead the Phoenix Mercury to a 96-78 win over the Minnesota Lynx on Tuesday night, putting the Mercury into the WNBA Finals.
Taurasi scored the first eight points of the fourth quarter to give Phoenix an 80-67 lead with 7:19 left. Minnesota had eliminated Phoenix in 2011 and 2013 en route to winning the title.
The Mercury, which had the best record in the league, will face the winner of Wednesday's Chicago-Indiana game.
Minnesota missed its first 10 shots of the fourth period, falling behind 85-67 by midway through the quarter.
Seimone Augustus had 13 of her 21 points in the third quarter as the Lynx erased a 10-point deficit. The Lynx tied the game at 67 with 1:25 left in the third on Maya Moore's layup. Taurasi then hit a jumper to restore the advantage and then nailed the shot from 50 feet away to give Phoenix a five-point lead after three quarters and seize all the momentum from the Lynx.
Lindsay Whalen had 20 points, eight rebounds and six assists but missed four straight shots to start the fourth quarter. Moore had 16 points on 6-of-14 shooting.
Brittney Griner had 22 points, six rebounds and four assists for Phoenix. DeWanna Bonner and Candice Dupree each added 14 for the Mercury.
Phoenix, 29-5 during the regular season, has not been in the finals since winning the title in 2009. The Mercury have won 18 straight home games, last losing to San Antonio on May 23.
The Mercury raced out to a lead, making 12 of its first 15 shots and had a 28-21 advantage after the first quarter. The Mercury led 32-23 a minute into the second quarter after Candice Dupree's 5-footer. But Whalen sparked the Lynx and Monica Wright's 3-point play got Minnesota within 35-34 with 6:24 left. Whalen had 14 points at the half. Moore added 10.
Taurasi and Griner each had 15 points to help Phoenix take a 50-42 lead at the break.
Phoenix won 85-71 in Game 1, Minnesota won on Sunday 82-77
Minnesota had been in the final series the last three years, winning two of them.
The Mercury represent maybe the toughest opponent in that stretch, with the Lynx having dominated Phoenix for the last few seasons but losing five of the seven meetings this year.
---