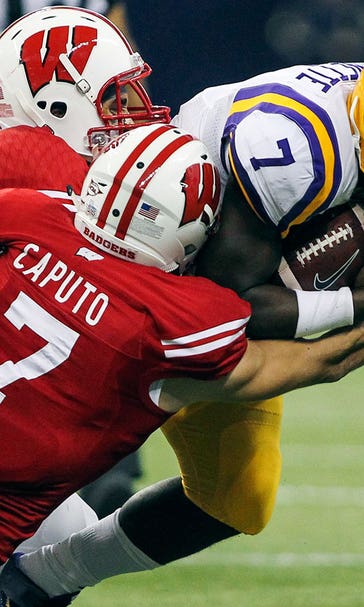 LSU star freshman Fournette scores first TD, strikes Heisman pose
September 6, 2014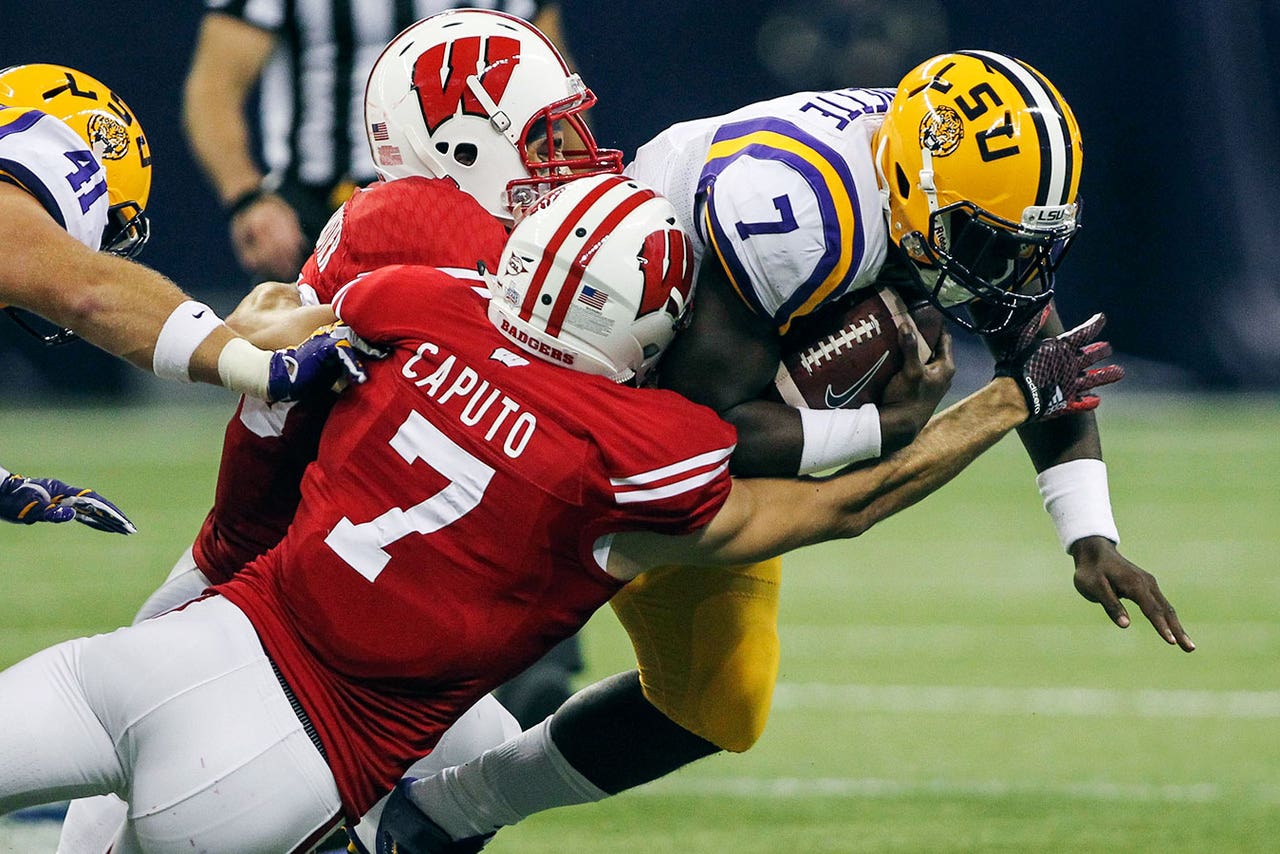 When Leonard Fournette's collegiate debut against a ranked Wisconsin defense fell short of spectacular last weekend, the questions immediately came pouring in concerning his hype.
After all, his own coach, LSU's Les Miles, compared the No. 1 recruit in the 2014 class to none other than Michael Jordan before his first college snap.
Well, Fournette isn't exactly backing down.
After being held to 18 yards on eight carries in the season opener, Fournette decided to flash some of his potential -- and confidence -- against Sam Houston State. In his first five carries, he racked up 46 yards, including a four-yard run for his first touchdown as a Tiger.
But it's what he did after the score that is going to attract the most attention (credit SB Nation for video):
Yes, that's the fabled Heisman pose. Yes, Fournette struck it.
The Heisman Trophy has seen two straight redshirt freshman winners (Jameis Winston, Johnny Manziel), but no true freshman has even been invited to New York City since Adrian Peterson -- the same guy Fournette is so often compared to. That's an uphill climb after such a quiet showing against Wisconsin, but Fournette apparently feels he's up for the task.
---