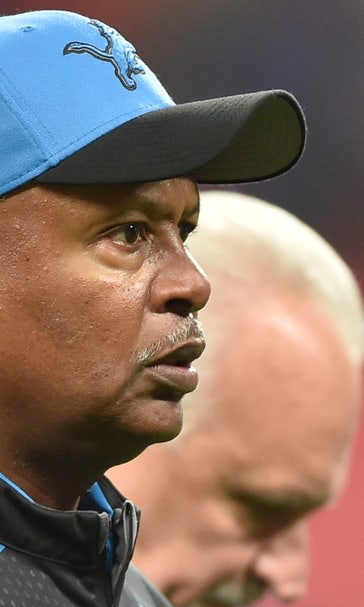 Long-term future now full of questions for Lions
November 2, 2015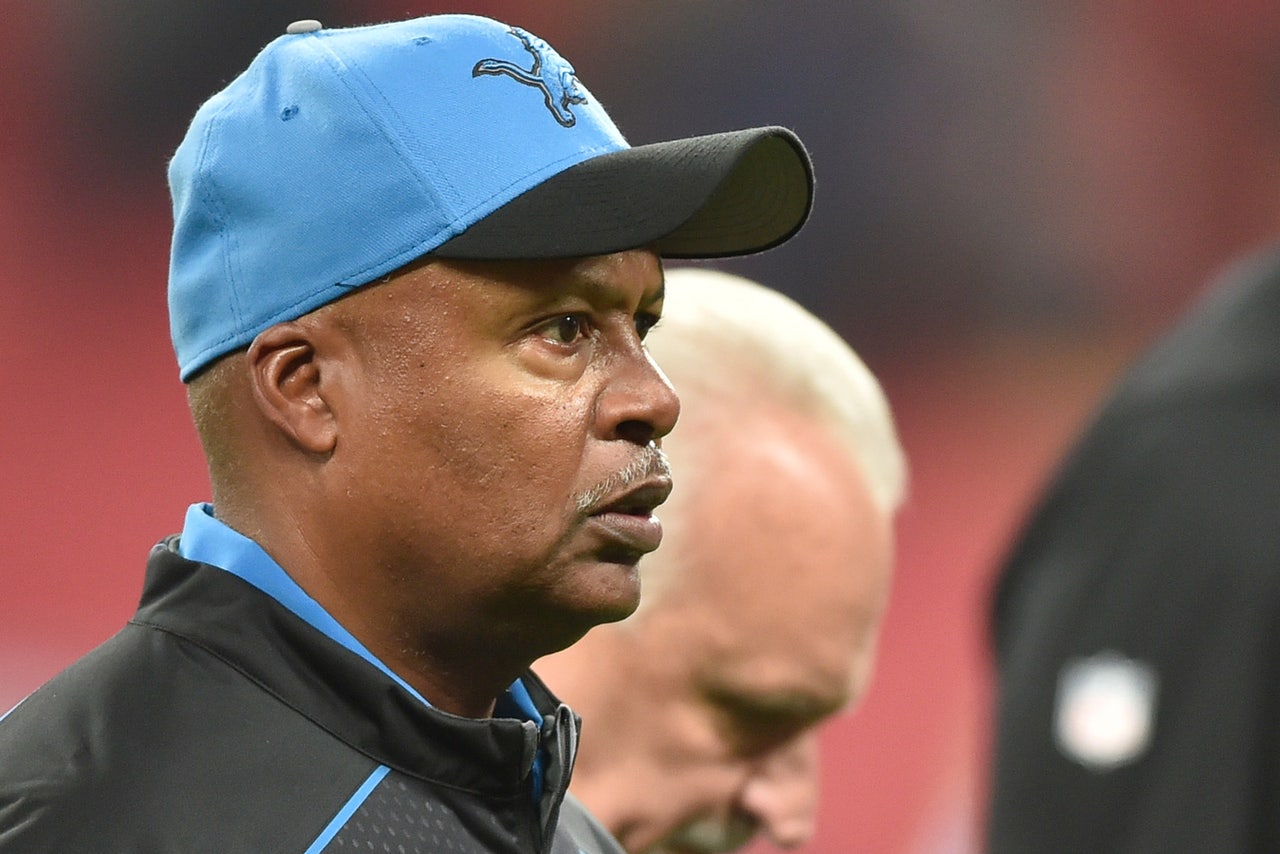 DETROIT (AP) -- The Detroit Lions tried firing a few assistant coaches before their trip to London.
When they took the field for their next game, the result was the same. Or maybe worse.
After their latest embarrassing defeat, it's looking more and more like the Lions may be facing another lengthy rebuilding period. With a new offensive coordinator and a reshuffled coaching staff, Detroit lost 45-10 to the Kansas City Chiefs on Sunday. In an overseas matchup against another team that's been struggling, the Lions were routed.
"It's not one of those situations where you can fix everything overnight," coach Jim Caldwell said, trying to explain another dismal offensive performance in which Detroit had a hard time protecting quarterback Matthew Stafford.
About all the Lions (1-7) can hope for now is that an open date on the schedule will help. Last week's shakeup, in which offensive coordinator Joe Lombardi was fired along with two offensive line coaches, came as something of a surprise; moves like that seemed more likely to take place after the London trip than before it. At least now, new offensive coordinator Jim Bob Cooter will have more time to make adjustments before the Lions play at Green Bay on Nov. 15.
That game will underscore just how far the Lions have fallen. In last year's regular-season finale, Detroit played at Green Bay with the division title on the line. The Lions lost that day and have won only one game since.
Questions about job security -- of Caldwell, general manager Martin Mayhew and others -- are bound to continue unless the team pulls off a major turnaround.
"I know everybody. I know the work ethic of the guys in there," Stafford said. "They're putting all sorts of hard work and dedication into it, and it's frustrating for everybody when it doesn't come out the right way."
The Lions were not available to the media Monday. They're scheduled to practice Tuesday morning. Right now the franchise's long-term direction is in question. The 27-year-old Stafford is in his seventh season, and star receiver Calvin Johnson is 30. Those two once formed perhaps the game's most dynamic quarterback-receiver tandem, but lately they've been unable to lift the Detroit offense out of its funk.
Stafford was intercepted twice and sacked six times against the Chiefs.
"I thought Jim Bob called a good game, we just didn't execute," Stafford said. "We had miscommunications in certain areas. We had guys doing stuff, including myself, that aren't going to help us win. I've got to play better and so does our team."
The Lions made the playoffs last season, but their fans are well aware how quickly a team can decline. In 2007, Detroit started 6-2 before losing seven of its final eight games. The following season, the Lions went an historic 0-16.
Stafford was drafted after that winless season, and by 2011, the Lions were a playoff team. But their progress stagnated after that, and now this is a franchise facing a murky future.
The three players who led the Lions back to respectability were Stafford, Johnson and Ndamukong Suh. Detroit lost Suh to free agency, and with Stafford and Johnson producing less and less, it's not clear who the Lions can build around in the coming years.
Third-year defensive end Ziggy Ansah has looked terrific at times, but other high draft picks haven't made much of a splash. Now it looks like Detroit may be picking near the top of the draft again next spring.
Amid all the questions about the future, the Lions have eight more games to play, but it's hard to see what they can still accomplish that can salvage this season.
---
---