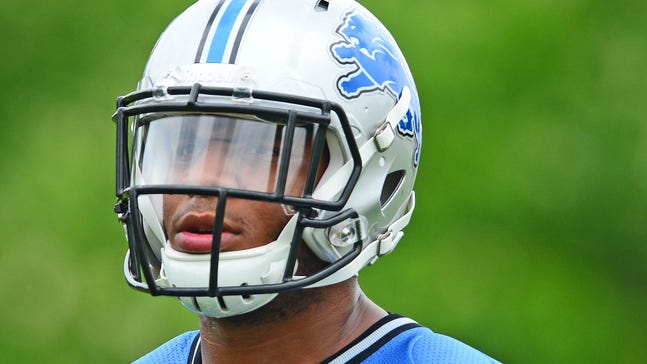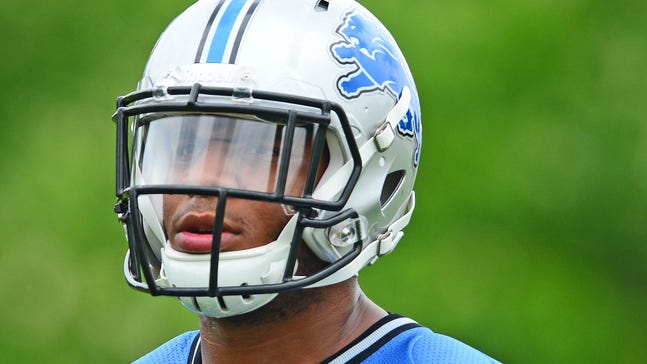 Lions Notes: Ebron misses practice with injury Lions say is 'not serious'
Published
Aug. 6, 2014 10:30 p.m. ET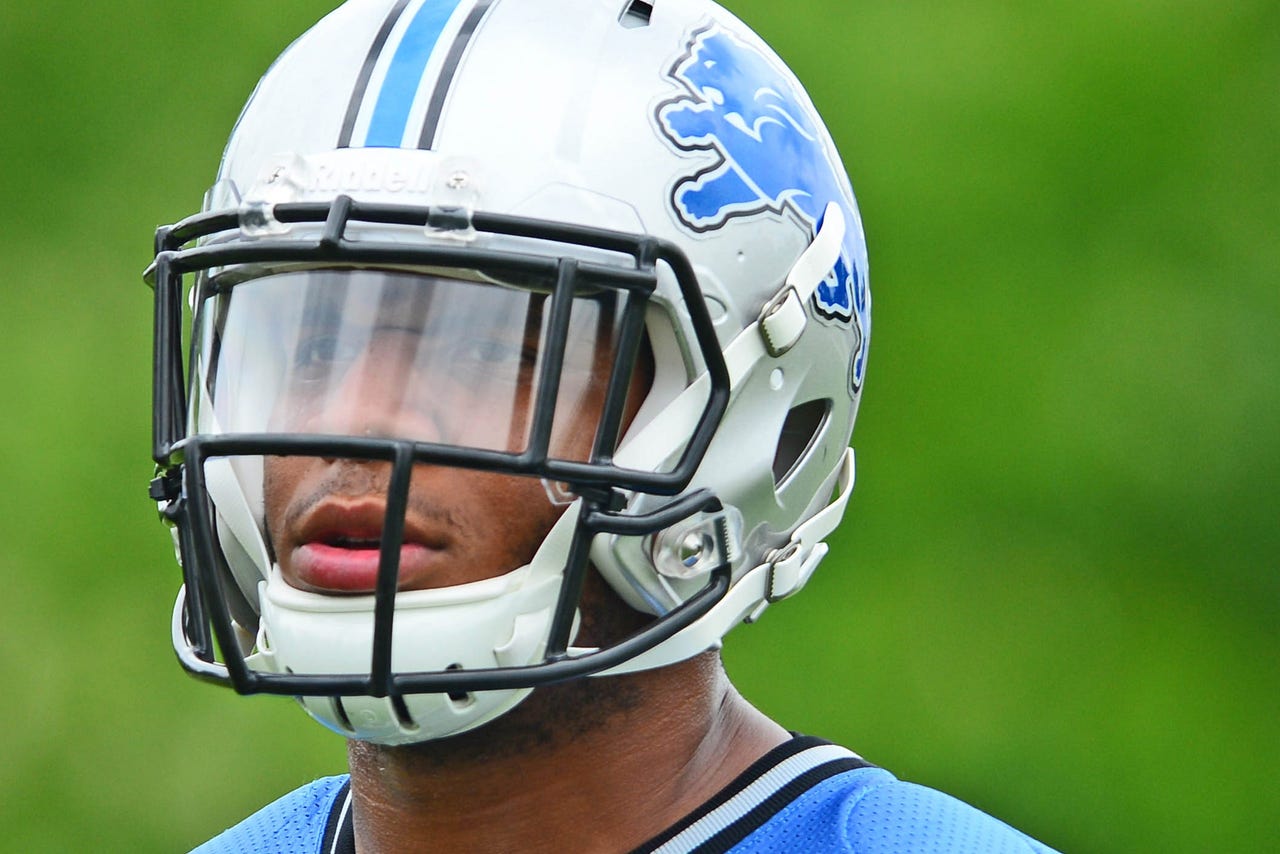 DETROIT -- Lions fans hoping to get a look at first-round pick Eric Ebron were disappointed Wednesday night as Ebron did not practice.
"He had an injury. We'll keep him out for a couple of days," coach Jim Caldwell said. "It's nothing serious. He'll be back, maybe a day or two."
Caldwell did not say whether Ebron would play in Saturday night's preseason game against the Cleveland Browns.
Ebron, who did not speak to reporters Wednesday, has been compared to players such as New Orleans Saints tight end Jimmy Graham and San Francisco 49ers tight end Vernon Davis.
He doesn't mind the comparisons.
"I want to be more like Eric Ebron but we'll see how it goes," Ebron said after a recent practice. "Jimmy Graham's great. Different players, same mentality. I can't hate it, you're getting compared to somebody so it's great."
Ebron is versatile enough that he can play places that might be considered unusual for a traditional tight end, like the slot.
"I would say more athleticism to be able to do some of the things that most people this size can't do," Ebron said. "It allows me to do things that most people can't do. That's why I'm here."
Although Ebron was listed on the first unofficial depth chart as the third tight end behind Brandon Pettigrew and Joe Fauria, they could appear on the field all together.
"Coach Lombardi loves his tight ends and that's what I believe is the go-to formation, one of our key formations, one of our new adjustments is to have all three tight ends in the game 'cause we can all do something," Ebron said.
Because of the undisclosed injury, Ebron might not get the chance to play against the Browns. 
However, he's enjoying everything he's experienced so far.
"You learn something every day and that's what I believe preseason is for, is for you to make those adjustments, for you to understand how NFL game speed is going to go," Ebron said. "Every day, every receiver, especially as a rookie, has something to work on -- timing, route-running, hand-eye coordination. Every day is a learning process, a learning curve, but that's why we're here."
SLAY CHANGES NUMBER
Cornerback Darius Slay was a changed man Wednesday.
Slay, who used to wear 30, was wearing 23 during practice Wednesday night -- finally.
"That's always been my favorite number," Slay said after practice. "I knew in the NFL you kind of have a low number so my highest number was 23, my favorite one."
Slay said he liked the number because of both Joe Haden and Michael Jordan.
Former Lions cornerback Chris Houston wore No. 23 but Slay wasn't afraid to ask him for it.
"He had it since he's been in the league, too, so it's his number, too," Slay said.
Once the Lions let Houston go, Slay was asking for 23 again. But he wasn't the only one.
"(Coach Caldwell) said you've got to work for it so I've been doing my work in practice and felt like I deserved it (Wednesday)," Slay said.
Slay said he found out at lunchtime that he had earned it.
"Competition, to see who played the best up to this point," Caldwell said of what went into his decision. "He played well."
FORD FIELD PRACTICE GOES WELL
Although they didn't have quite the turnout they had at their open practice at Wayne State (8,935), Caldwell was happy with the 4,488 fans the Lions said attended the Ford Field practice.
"We did get a number of different situations -- pretty good job, I think, on both sides of the ball," Caldwell said. "Threw fairly well in the red zone, defense was able to get the ball and turn it over a few times, which we've really been working at, trying to make certain we do get our hands on some balls. 
"We got a couple interceptions, we got some fumble recoveries but the other side of that is the fact probably had a few too many offensively. But I think it all balanced out. All in all, it was a good, competitive night."
SOME IN, SOME OUT
Offensive tackle Michael Williams, who had not practiced since last week, wore pads and practiced Wednesday.
However, guard Darren Keyton left practice with a right arm injury.
Caldwell said linebacker Cory Greenwood was excused from practice.
GIFT OF GOALPOSTS
The goalposts looked a little different at Wednesday night's practice at Ford Field.
They were green instead of the traditional yellow as part of the Lions' "Turn it Green" efforts.
In partnership with Unifi, Inc.'s REPREVE recycled fiber brand, Lions quarterbacks wore green jerseys, each made from 21 recycled plastic bottles.
Fans in attendance received towels, each made of three recycled plastic bottles.
The Lions have expanded their recycling bins at Ford Field to 500 to encourage fans to recycle their plastic bottles.
The goalposts will be painted yellow and donated to Cody High School.
BALDWIN RELEASED
Jonathan Baldwin, we hardly knew you.
Just two days after claiming the wide receiver off waivers from the San Francisco 49ers, the Lions released Baldwin after he failed a physical.
Baldwin has dealt with a knee injury.
Baldwin was originally a first-round draft choice of the Kansas City Chiefs in 2011.
PREASEASON SELLOUT
The Lions' preseason game against the Browns is sold out and will be shown live on WXYZ with the pre-game show at 7 p.m. and kickoff at 7:30 p.m.
---
---