National Football League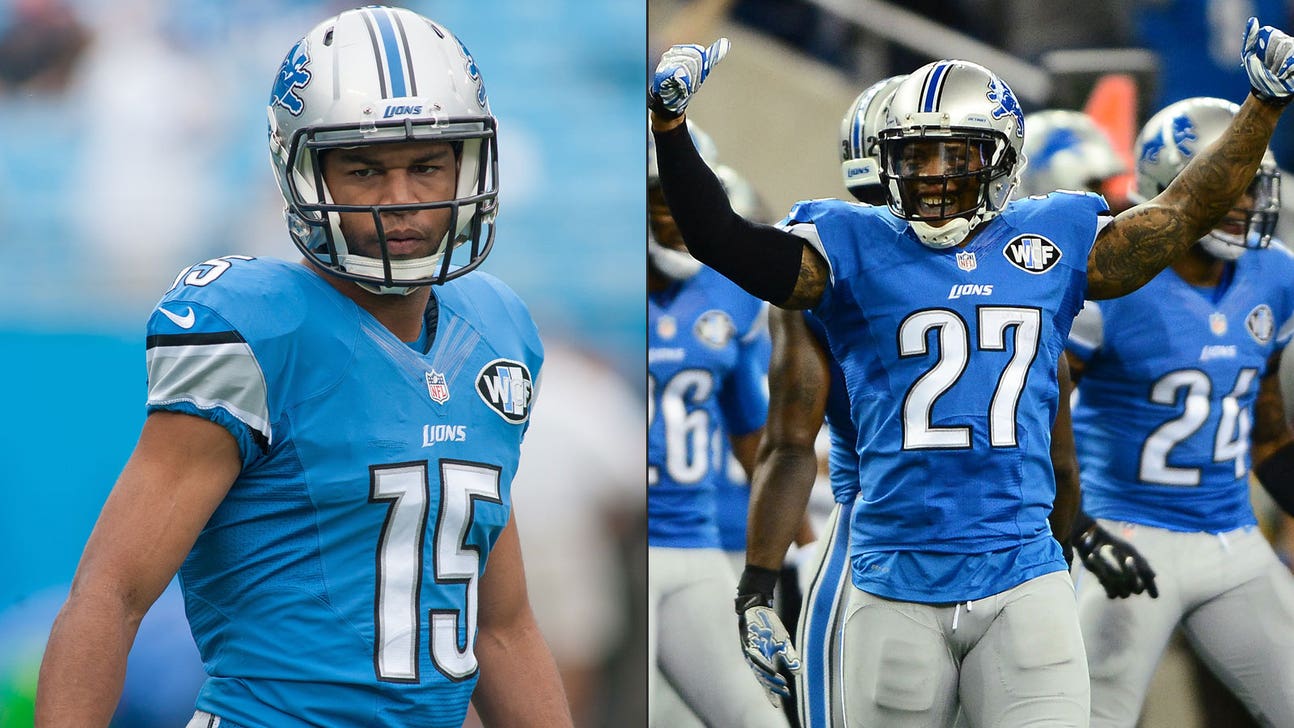 National Football League
Lions hit free-agent gold in Tate and Quin
Published
Oct. 23, 2014 11:17 a.m. ET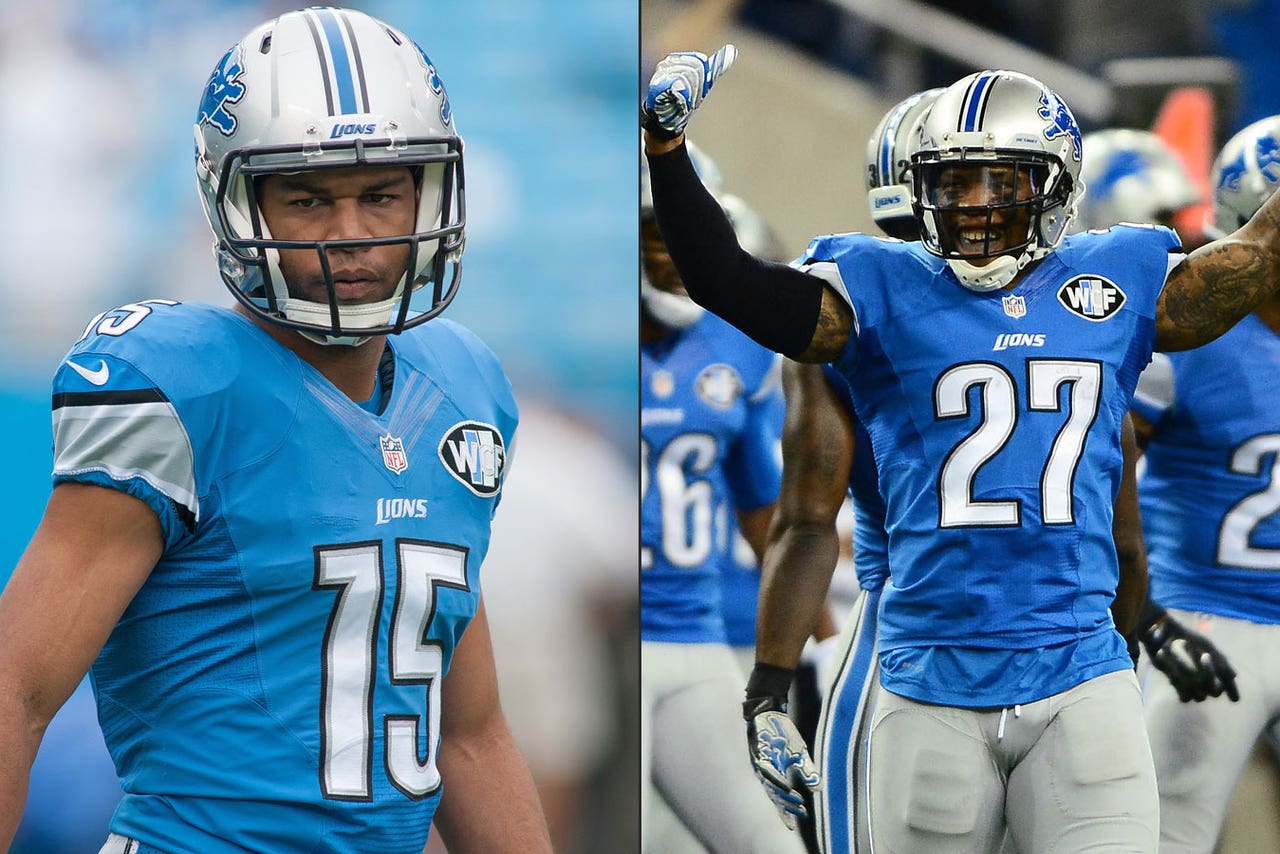 The free-agent market can be so hit-or-miss in the NFL.
It's a dangerous venture in a salary-cap league because teams typically have to overpay when they're desperate to fill a void. And it doesn't always work out for the best.
But for the Detroit Lions, who are 5-2 and tied for first place in the NFC North, it's made quite an impact. They've hit home runs each of the last two years in March, including the addition of safety Glover Quin before last season and then receiver Golden Tate this year -- both of whom signed long-term deals as unrestricted free agents.
Quin and Tate not only delivered the one-two punch in the final minutes of last Sunday's comeback against New Orleans -- Tate with a 73-yard touchdown, 65 of it after the catch, and Quin with an interception return in Saints' territory that set up the winning score -- but they've consistently helped solidify two major areas of need for the Lions.
Both have also added leadership to a locker room that was in need of it, and they have a knack for doing just what they did the other day -- make a big play at a big moment.
"They're smart guys who play tough and certainly don't wilt under pressure," Lions coach Jim Caldwell said.
Caldwell has gone so far as to call Quin "a coach on the field."
"His presence is invaluable," Caldwell said. "He's one of those guys that every day in practice, you hear him talk to the corners, talking to the linebackers, having discussions -- 'Hey, you're supposed to be here ... This is supposed to happen ... This is what it's going to look like.' Or 'I'm going to be in this position.'
"His communication skills are great, just in terms of football. He's certainly appreciated."
Quin, who made playoff appearances with the Houston Texans, wasn't at full strength last year, his first in Detroit. He suffered an ankle injury the fourth week of the season, played through it and didn't miss a game. But he had to alter his style, play a little deeper, a little safer.
He wasn't himself.
But Quin underwent surgery during the offseason and is now the playmaker the Lions were hoping for when they signed him. His three interceptions, in only seven games, are as many as he's had in a season.
Quin has stabilized the last line of defense for the Lions, helping turn a secondary from suspect to solid. The Lions currently rank No. 1 in the NFL in total defense (290.3 yards per game) and No. 2 in points allowed (15 per game).
Much of it has to do with the dominance up front, but not all of it.
"When you're a top defense, everybody gets credit," Quin said. "When you're not a top defense, they may say, 'Oh, well, they still have a good D-line.'
"It takes more than just one unit to make a top defense. That's kind of what we're focusing on."
The motto of this defense, according to Quin, has become "free hurt," and the Lions like to dish it out unconditionally.
Quin explained: "You give someone love, you want love back. The only thing that's really free in life is hurt. If you hurt somebody, you definitely don't want them to hurt you back.
"I'm just going to give you that. It's free of charge."
As for Tate, who was added to complement Calvin Johnson in the pass game, he's been even better than advertised.
Tate is on pace to make 110 catches for nearly 1,500 yards, which are Megatron-like numbers. Entering this week, Tate ranks fourth in the league in receptions (48) and sixth in receiving yards (649). He's coming off career highs of 10 catches for 154 yards in the New Orleans victory.
He also leads the league with 19 third-down receptions.
"When the lights go on -- as T.O. (Terrell Owens) would say, 'When they start selling popcorn' -- this guy can really make a difference for you," Caldwell said of Tate.
With Johnson hampered by an ankle injury that forced him to serve as basically a decoy for two games before missing the last two, Tate has taken over as the Lions' No. 1 receiver for the last month.
In the past, the Lions didn't have much of a chance when Johnson was out, but Tate -- along with a much-improved defense -- has changed that reality.
"We want Calvin out there, but injuries are part of it," said Tate, who played on a Super Bowl championship team last season in Seattle. "I think the coaching staff and the scouting department have built a team that can win without some of the key players.
"When our number is called, we have to show up and make the plays that we're supposed to make. We don't have to do anything spectacular like Calvin, but we just gotta play fundamentally sound ball."
Still, without Johnson, the spotlight on Tate gets brighter, and he's had no problem dealing with it. In fact, he's thrived with the added pressure.
"Yeah, there's this feeling that I need to step up a little more than I have in the past," Tate said. "But I still prepare the same. I try to prepare like I'm a No. 1 no matter if I'm the No. 1 or the No. 5. I'm going to do whatever is asked of me."
Tate was irritated with himself two weeks ago when he made, to his count, "three to four" drops at Minnesota, which he considers "unacceptable." He used that as motivation going into his big game against the Saints.
"My hands, I left them in Detroit that week," Tate said. "They're back with me and faithful to me again."
Like Quin, he's been anything but one of those familiar free-agent busts. They're both playing a major part in changing a team's culture.
---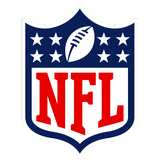 Get more from National Football League
Follow your favorites to get information about games, news and more
---