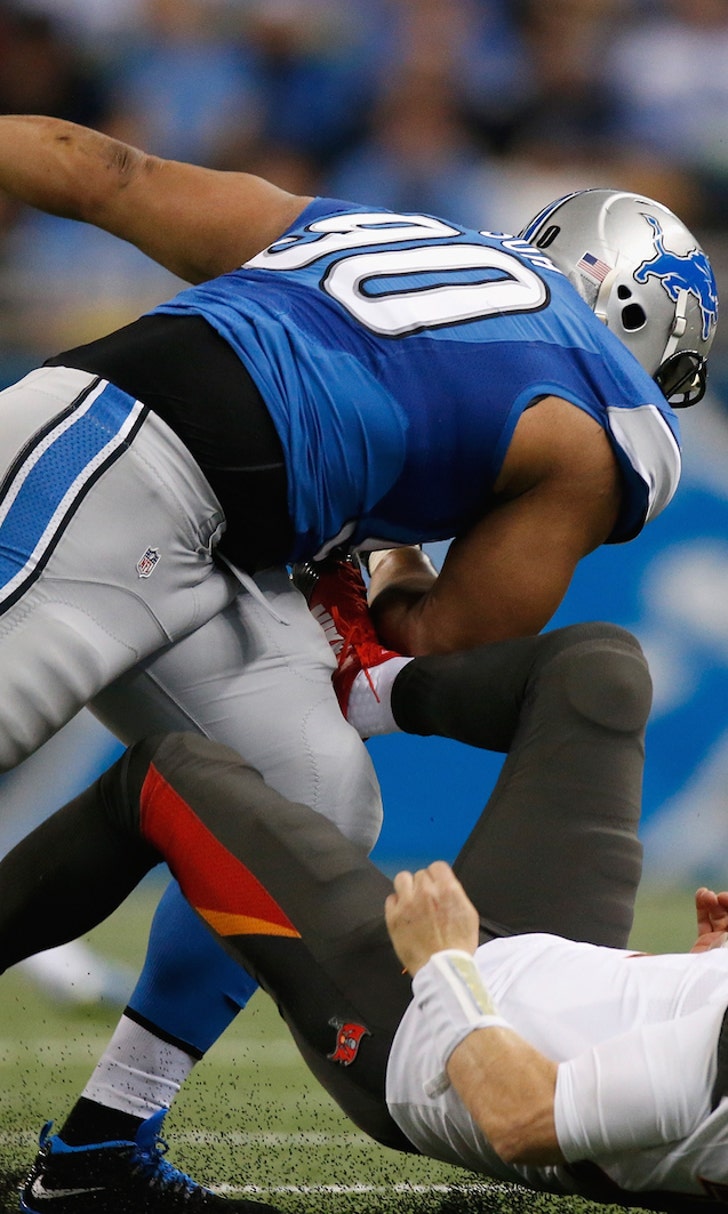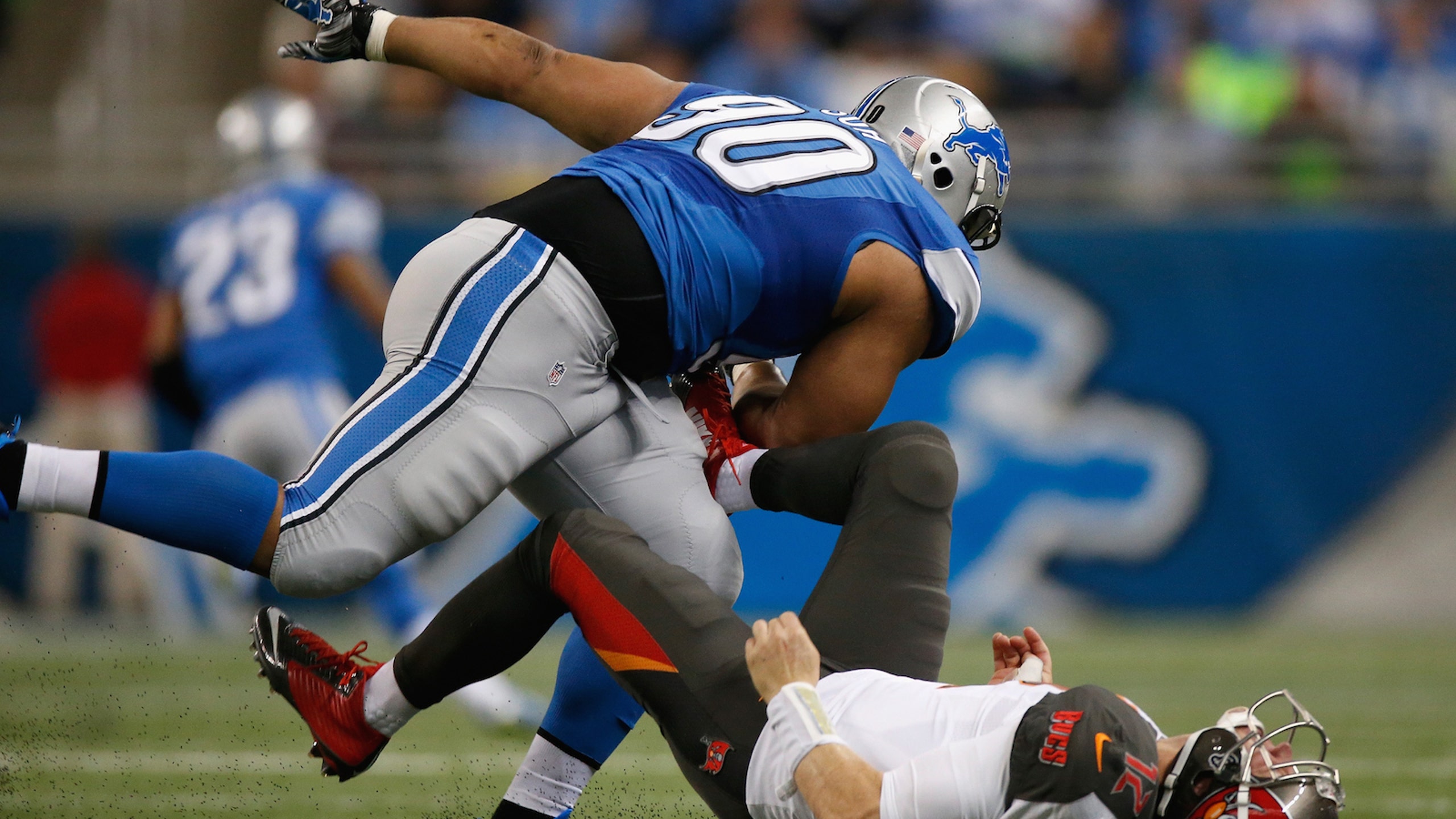 Lions defender actually 'felt sorry' for Bucs QB McCown after brutal hits
BY Brett Smiley • December 8, 2014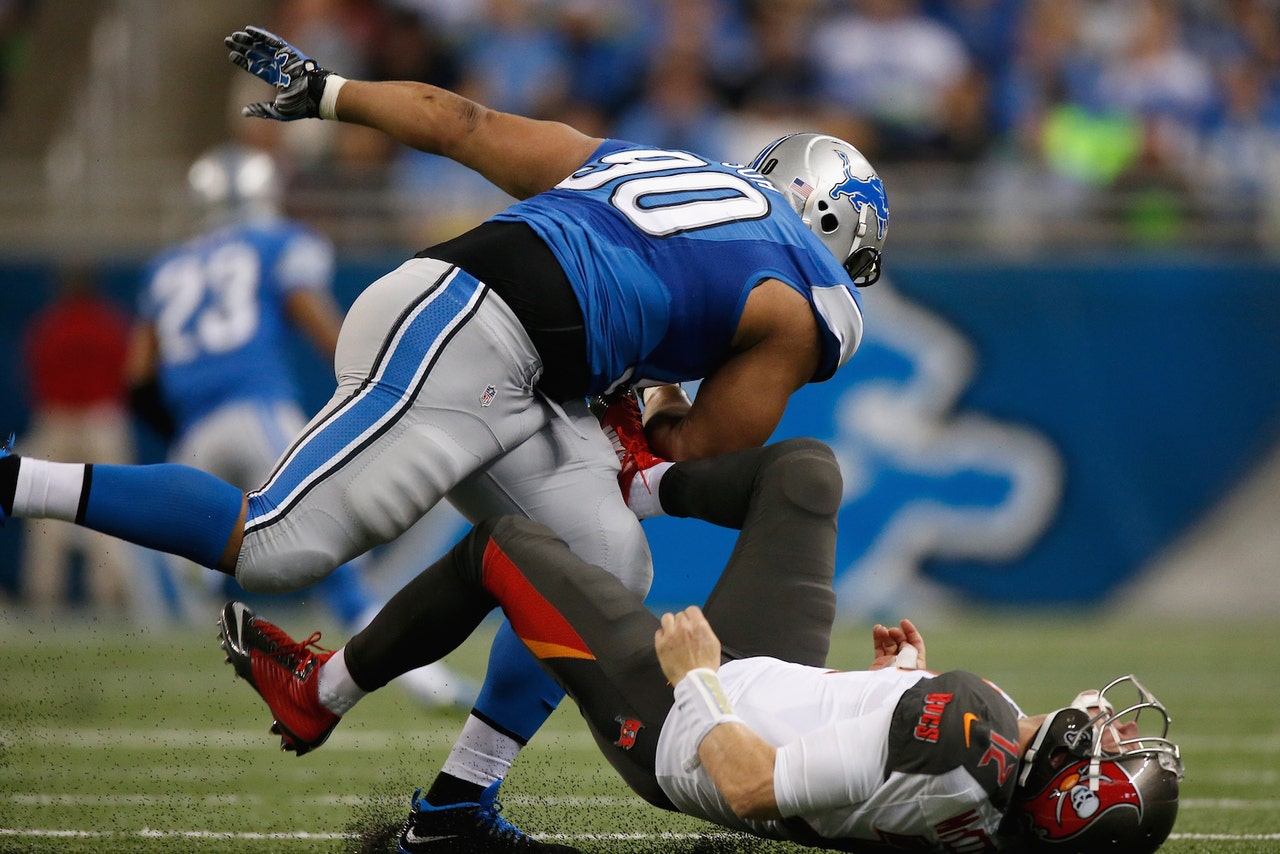 Tampa Bay Buccaneers quarterback Josh McCown was more like a Detroit Lions punching bag on Sunday in a game where Lions defenders sacked McCown six times and hit him 14 more. McCown rushed on a few plays out of necessity but pretty much every other time he dropped back, the Lions drilled him in their 34-17 victory.  
"I felt sorry for him," said defensive end George Johnson, who added one sack and one hit. "We beat him up pretty good."
Defensive tackle Ndamukong Suh and defensive end Ezekiel Ansah did much of the damage. Suh sacked McCown once and hit him three times, and Ansah contributed one sack and four hits. Suh got flagged for a personal foul on this play:
"I definitely respect him, like him a lot," Suh said of McCown. "I admire him for getting back up. We want to go over there and help him get back up and continue to get after him. That's my mindset."
Sunday may have been the first time in his career that Bucs quarterback Mike Glennon was glad he didn't play.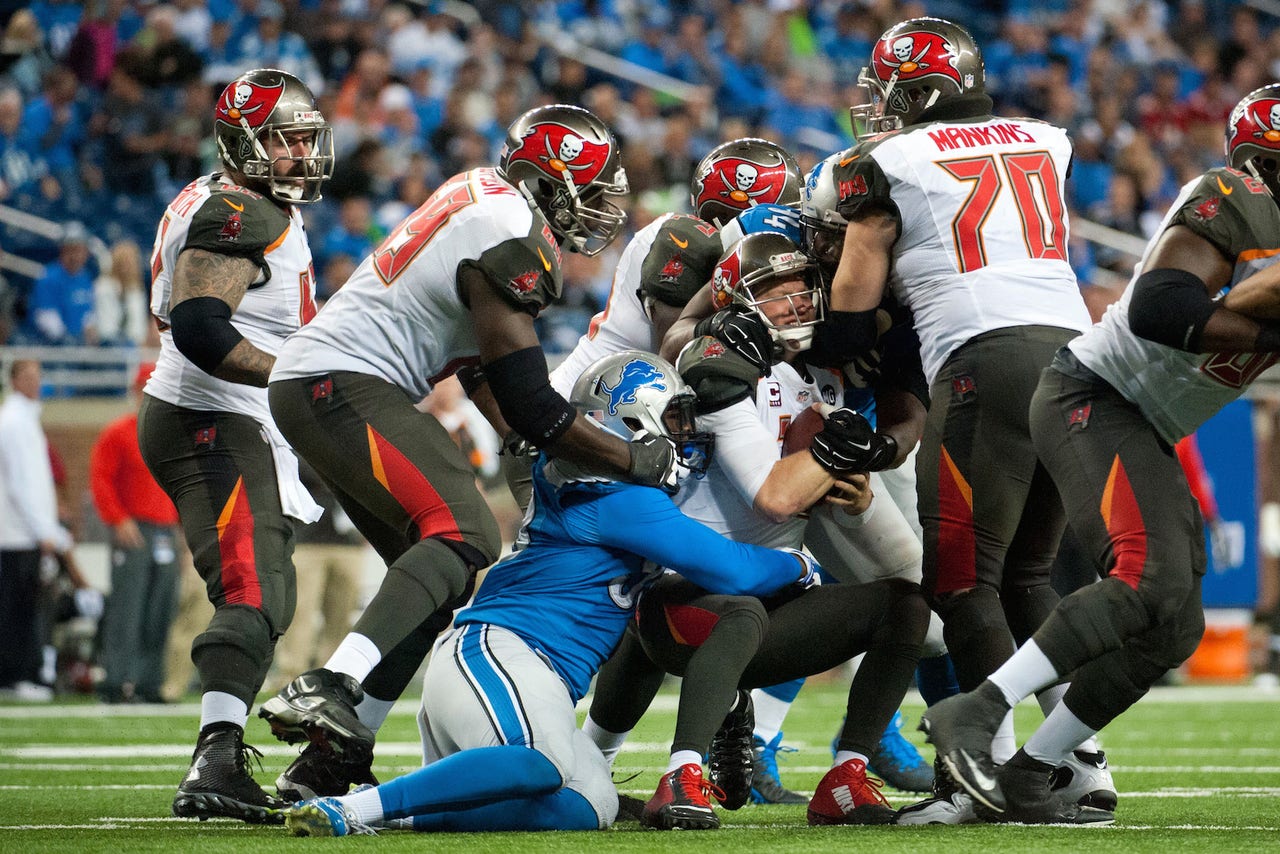 ---