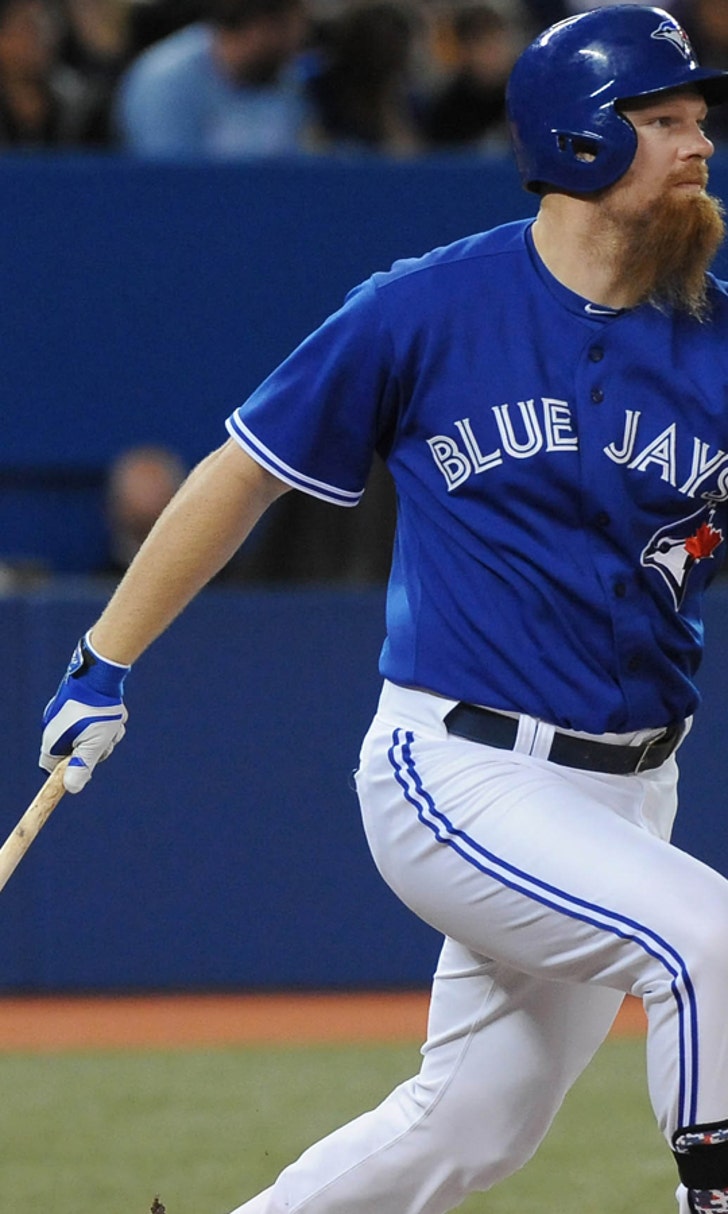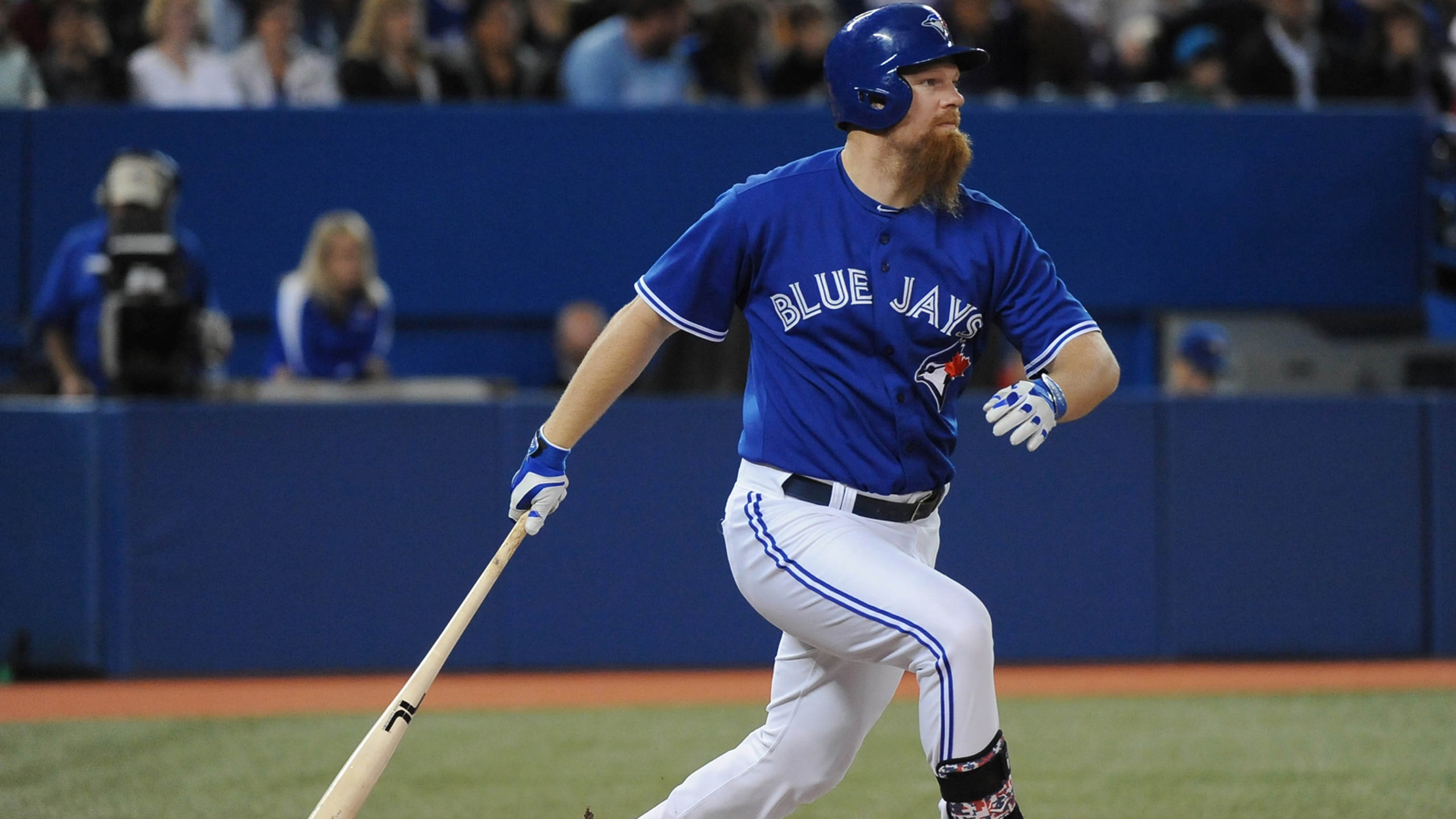 Lind excited to be on contender, solve Brewers' first-base woes
BY foxsports • November 20, 2014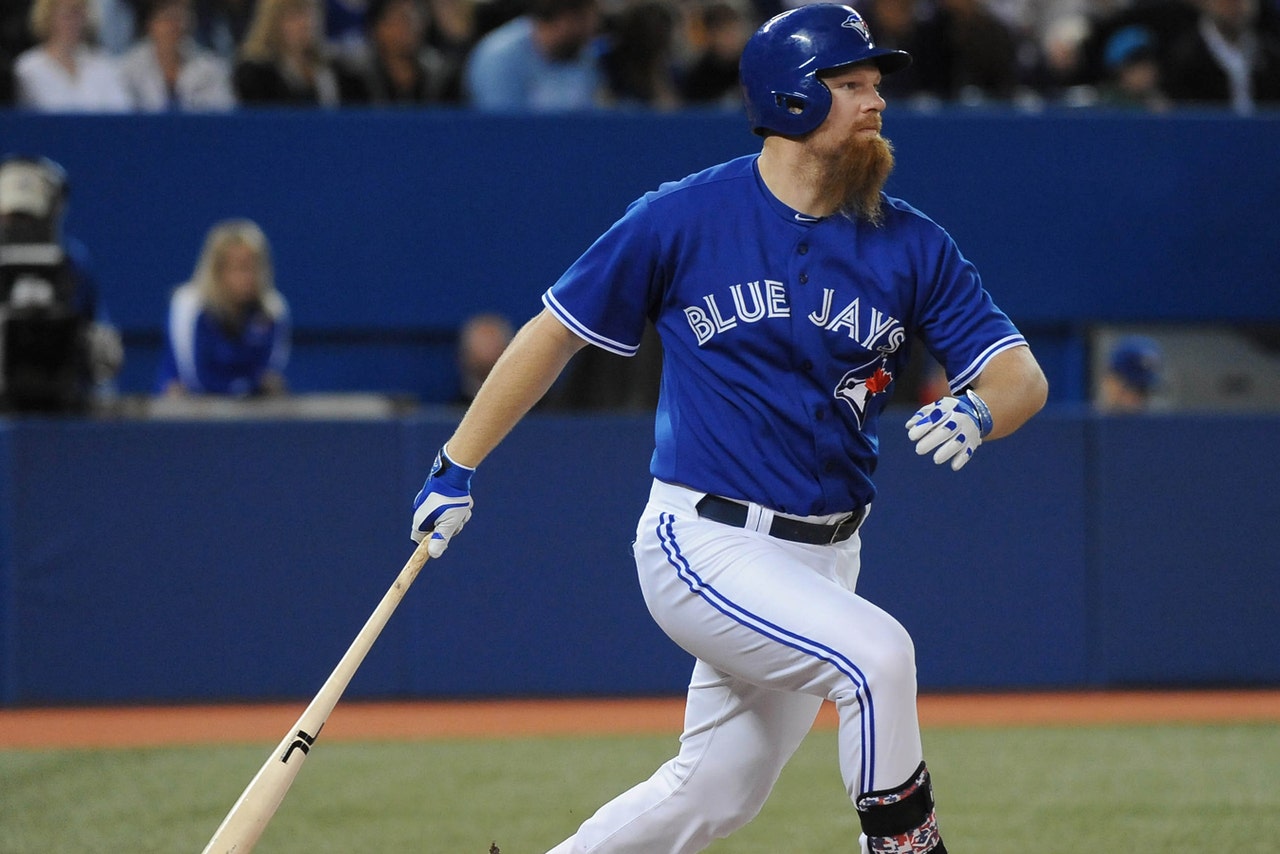 After two years of receiving historically low offensive production out of first base, the Milwaukee Brewers didn't waste any time in making a trade for a better everyday option.
The fact the Brewers moved swiftly to acquire a first baseman was not a surprise to those in Milwaukee, but it is easy to see how Adam Lind was caught off guard when he landed from a vacation to learn the organization he spent 11 seasons in had traded him.
But almost three weeks after the deal that sent him to the Brewers for right-hander Marco Estrada, Lind's mind is on preparing to head to spring training as Milwaukee's primary first baseman.
"It is nice to go to a contender, and a team that has their roster pretty much set," Lind told FOXSportsWisconsin.com in a phone interview. "There aren't going to be a lot of question marks heading into spring training. That way we can hit the ground running and do the best we can throughout the summer.
"I think it will be fun. It will be nice to see what it is like to play baseball in a completely different environment."
The Brewers are hoping Lind will be the one to fill the first-base void the organization has had since Prince Fielder departed as a free agent following the 2011 season. When healthy, Lind has been a productive big-league hitter, particularly against right-handed pitchers.
But Lind wasn't healthy for a good portion of 2014. He tried to play through pain after fouling a ball off his right foot in mid-June but eventually decided to get the injury evaluated further.
An MRI revealed a non-displaced fracture, which caused him to miss five weeks and 29 games.
"I think it was tougher on my mind than on my foot just because I knew how much pain I was going to be in when I tried to make an explosive move," Lind said. "It was tough. I battled through it for a little while but eventually I had enough and knew I needed to get re-examined.
"It just wasn't showing any improvement. I wasn't playing at the level that I knew I could. It wore on my mind every time I jogged or went out to go play defense or even cover first base. It was painful, and it just wore me out."
Limited to 96 games, Lind hit .321 with six home runs in 40 RBI splitting time between designated hitter and first base for the Blue Jays last season. The lack of power was a bit of a red flag, considering Lind entered 2014 averaging nearly 27 home runs per 162 games in the big leagues.
The drop in home runs had something to do with his injury, but he also noted that hitting coach Kevin Seitzer, who joined the Blue Jays in 2014 and is now with the Braves, was putting an emphasis on hitting the ball the other way.
"We had a different approach last year than the previous years I had in Toronto," Lind said. "It seemed like whenever I was starting to get in a groove that something would happen. It is weird how this game goes. It wasn't my year to hit a bunch of home runs."
Lind made his big-league debut with the Blue Jays in 2006 but didn't break out until 2009 when he hit .305 with 35 home runs and 114 RBI en route to winning a Silver Slugger.
His production slipped over the course of the next two seasons and Lind was removed from the 40-man roster by the Blue Jays in May of 2012. Lind went unclaimed and spent a month in Triple-A.
"It was an eye-opening experience after being in the big leagues for so long and then going back down," Lind said. "Just seeing that level of play made me realize that I don't belong (in the minor leagues). That gave me the confidence that I'm an everyday big leaguer and I know I'm capable of being in the big leagues and shouldn't be playing in Triple-A."
Lind bounced back to hit .288 with 23 home runs and 67 RBI over 143 games in 2013 and was Toronto's fourth or fifth hitter when healthy in 2014.
Part of Lind's resurgence can be credited to Toronto's realization of his need for a platoon partner. Lind is a career .293 hitter against right-handed pitchers, but the left-handed hitter has just a .212 batting average with 21 home runs in 892 career plate appearances against southpaws.
Although the National League Central doesn't have an abundance of left-handed starters, the Brewers may opt to find a right-handed hitting platoon partner for Lind, something the 31-year-old is fine with.
"I haven't really been on a winning team yet, so I'll do whatever the manager asks me to do that's best for the team," Lind said.
A major change for Lind will be the need to play the field every day with the Brewers. He made 43 starts at first base and 50 starts at designated hitter last and has started over 100 games at first base in just one of his nine big-league seasons.
"I enjoy playing the field," Lind said. "It keeps you in the game and gets your mind off hitting. I'm looking forward to the challenge of playing as many games as I can at first base."
Like Mark Reynolds, who carried the nickname of "Grumpy" with him to Milwaukee, Lind also has a unique moniker. Former teammate Marco Scutaro dubbed him "Sleepy" back in 2008 and the nickname has sunk.
"I enjoy mornings actually, but sometimes when I wake up in the morning I don't look like I'm excited," Lind said. "I just look tired. But that tends to happen throughout a long baseball season."
Follow Andrew Gruman on Twitter
---