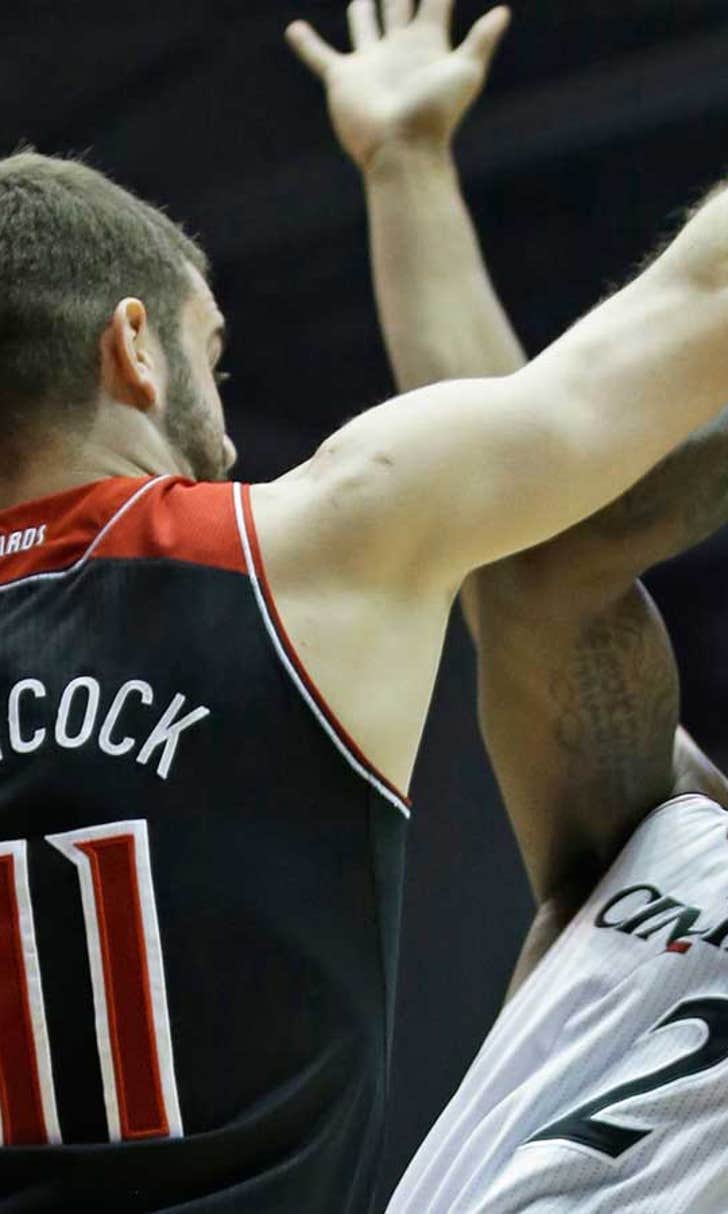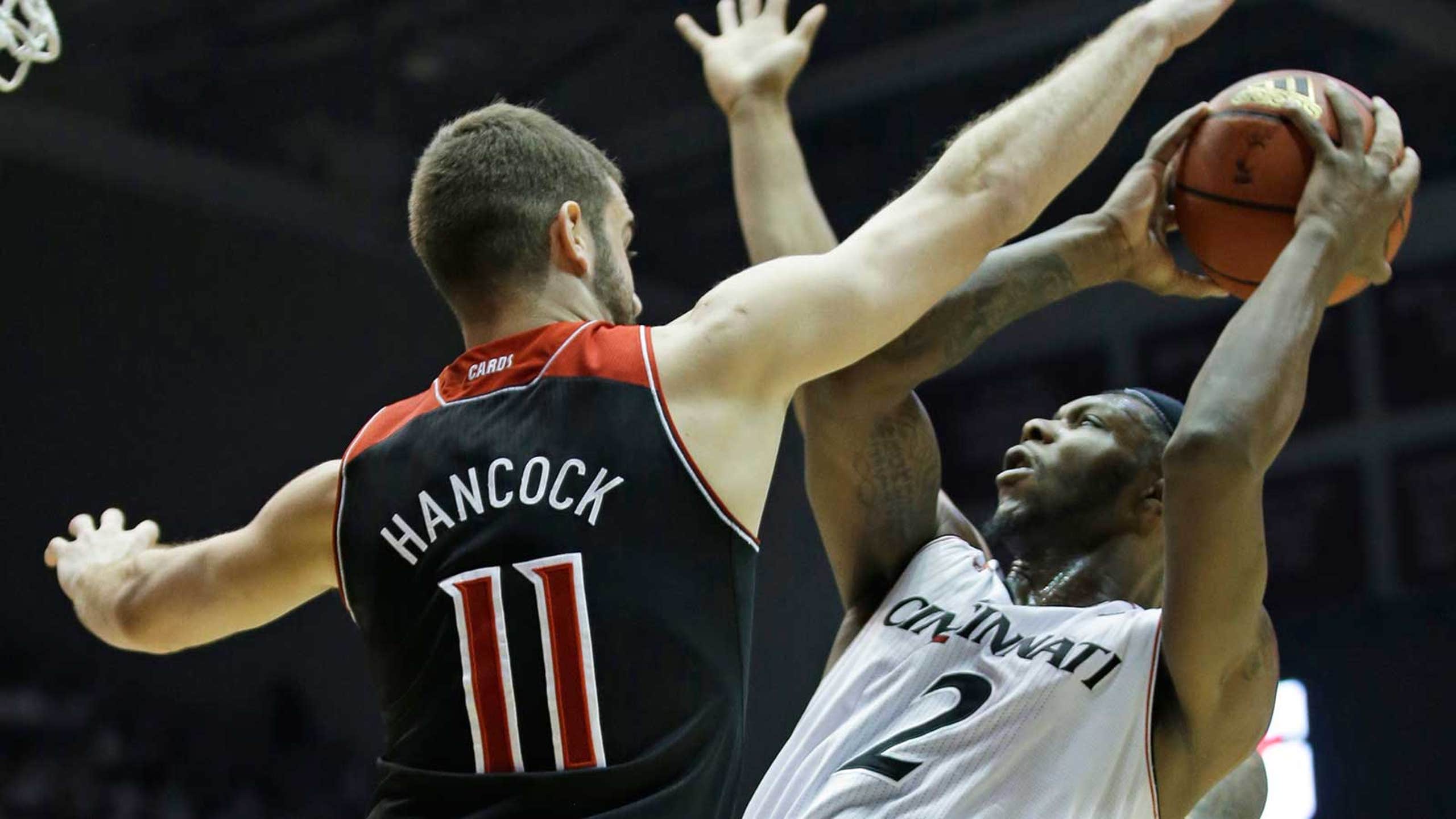 Late letdown costs UC, irks Cronin
BY foxsports • February 22, 2014
CINCINNATI -- The book on the Cincinnati Bearcats is very much open. The general plot line -- very dependent on Sean Kilpatrick, offensively-challenged everywhere else -- is simple. The defense seems aggressive and nasty enough to carry a team that entered Saturday's game vs. Louisville with 24 wins in 27 games and ranked No. 9 in the country.
That's all fair and accurate except that Cincinnati took a gut punch of a home loss Saturday afternoon because after Kilpatrick awakened and drove the offense on an improbable rally, the defense faltered late and No. 5 Louisville escaped with a 58-57 win.
The Bearcats, warts and bricks and all, did everything but win the game. A Russ Smith jumper with 2.2 seconds left won it for Louisville.
On the day Kilpatrick passed 2,000 career points and his team could have made a huge national statement against the defending national champions, Louisville answered an 11-0 Cincinnati run by scoring eight points in the final 1:29, three by Smith and four at the rim by Montrezl Harrell.
The Bearcats are legit, but not good enough to overcome lapses that don't include their often inaccurate shooting.
"We came up one point short and I've got my disappointments," Cincinnati coach Mick Cronin said. "We didn't get the job done down the stretch. Defensively, we didn't get the job done. We had a three-point lead and gave up two layups."
There's little separating Cincinnati and Louisville -- both now have two American Athletic Conference losses, four in all -- but the Cardinals have won six straight and 10 of 11 (the lone loss in that stretch to Cincinnati) because they kept the ball away from Kilpatrick late and made the biggest play when Terry Rozier drew the defense and found Smith on the left wing.
"There were a lot of assignments we missed," Kilpatrick said.
The nationally-respected KenPom.com adjusted ratings for every team in the country say that Cincinnati is 108th nationally in offense and fifth on defense. That final stop is one the Bearcats expect to get.
"My guys really played hard," Cronin said. "I love them for how hard they play. They just didn't play very well today. We just didn't play very smart."
As expected, points were hard to come by early -- harder for Cincinnati, which made four of its first 28 shots. Kilpatrick was 2-of-13 in that stretch.
He battled back to finish 9-of-26 for 28 points, 22 in the second half. Down 47-37 with just under nine minutes left, Cincinnati led 53-52 with 1:30 left when an official review of a ball deflected out of bounds was first ruled Cincinnati's ball, then reviewed again and given to Louisville. The delay lasted seven minutes.
Smith was fouled on the ensuing inbound, starting the final run.
"I have no comment on the officiating," Cronin said. "I don't meant that to say officiating cost us the game. It didn't. We had our chances to win.
"We lost the game on those two layups (by Harrell). We let a guy shoot a point-blank layup without fouling him."
It's an especially tough loss to take not just because of the rivalry and the stakes, but because Cincinnati's blueprint for success has to include being the tougher team.
---