Larry King goes 'Old Skool' with Regis, the 'CGW' crew signs off
Published
May. 8, 2014 8:19 p.m. EDT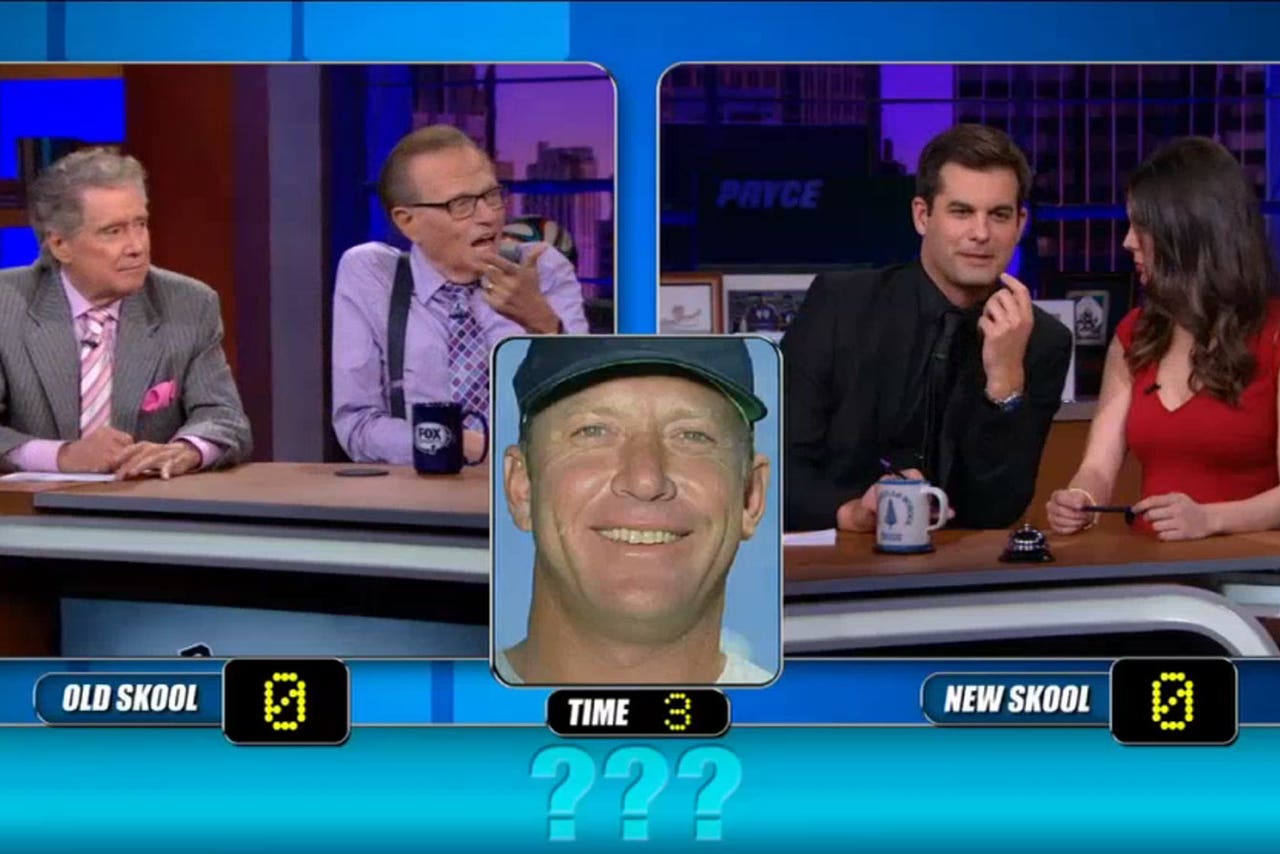 Larry King and his trademark suspenders visited the "Crowd Goes Wild" set in Chelsea Piers on Thursday. The CNN elder statesman teamed up with Regis Philbin to challenge young upstarts Michael Kosta and Katie Nolan in a nailbiting "Old Skool vs. New Skool" match.
After a slow start, the vets matched their whippersnapper opponents in both wit and in wisdom during the three-round game, and a tie-breaker had to determine the winner:   
Later in the program, the "Wild" crowd said their series farewells. 
"All my life I wanted to be in a sports show," Philbin quipped. "And I'm still looking for it."
---