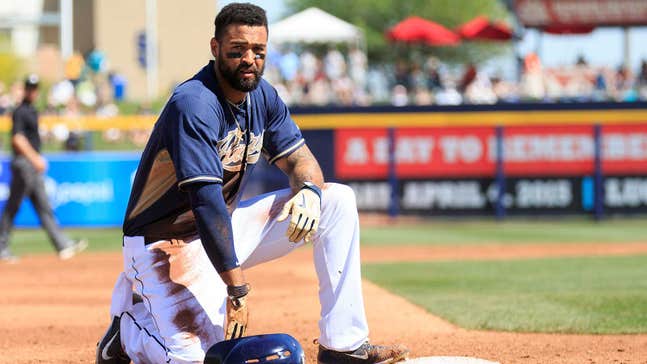 Lack of buzz greets Padres pitchers, catchers after '15 flop
Published
Feb. 18, 2016 4:02 p.m. ET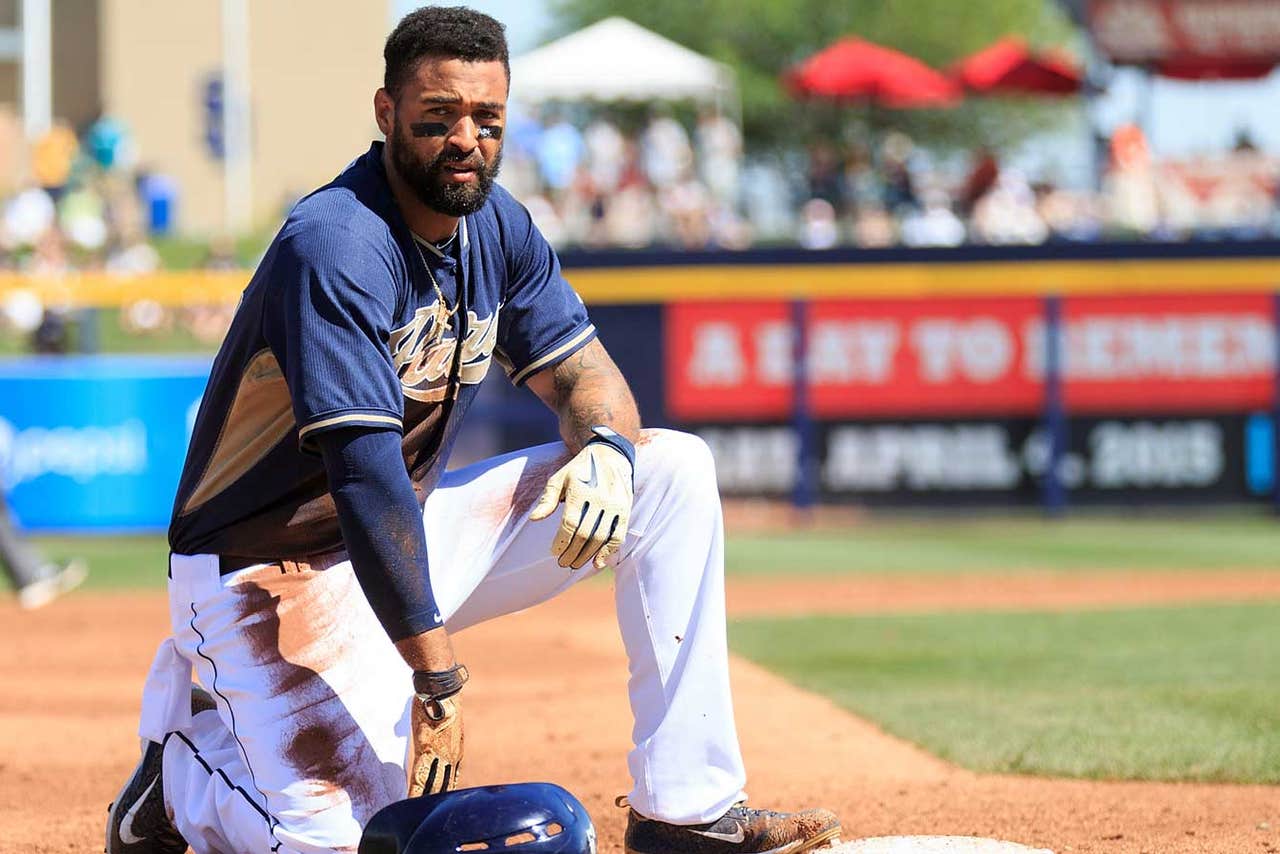 PEORIA, Ariz. (AP) -- There's a vastly different buzz around the San Diego Padres' camp this spring training.
As in, pretty much no buzz.
The Padres flopped in 2015 after general manager A.J. Preller added several star players in an offseason shopping spree.
Many fans feel the Padres are rebuilding after finishing 74-88 and letting slugger Justin Upton and right-hander Ian Kennedy leave as free agents, and trading closer Craig Kimbrel and setup man Joaquin Benoit.
There are none of the high expectations that greeted the Padres a year ago.
That's OK with new manager Andy Green, who welcomed pitchers and catchers to camp on Thursday.
"If we can improve every day, there's enough people in this clubhouse who have done enough in this game that we'll be right in the thick of it," Green said Thursday. "Our job is not to be the prognosticator. We'll let everybody else in the game do that. We'll let you guys decide what we're going to be and where we belong. We'll engage in the work and get better every single day. I tell you, these guys don't lack in confidence, they don't lack for a desire to go prove themselves.
"It's a different label this year than what the Padres had last year. I think these guys kind of relish that role, and we're going to embrace it."
The Padres were so disappointing in 2015 that they got two managers fired. Bud Black was let go in mid-June and replaced by interim manager Pat Murphy, who was terminated after the Padres finished in fourth place in the NL West.
Preller was much quieter this offseason. After depleting the farm system during his binge a year earlier, he dealt Kimbrel to Boston and Benoit to Seattle for prospects. He brought in a few position players, including shortstop Alexei Ramirez, who turns 35 in September.
The Padres have their usual February optimism.
"Same as every spring training," said right fielder Matt Kemp, one of the big offseason acquisitions from a year ago. "I think everybody has a goal of coming in and making a championship team. Nothing has changed from last year. We're going to go out here, have a good spring, work hard and see what happens."
Kemp was among a handful of position players reporting early. "It's just good to get in the mix, get on the field, move around, see everybody. I like to come in early and get some work in," he said.
Kemp had a slow start to 2015 after coming over in a trade with the division rival Los Angeles Dodgers. He finished with 23 homers and 100 RBIs.
"I think I did OK. I think I definitely could have done better," he said. "We had our good moments and we had our bad moments. A lot of ups and a lot of downs. A lot of inconsistency. For us, we need to be a little bit more consistent and play better baseball at the beginning and finish strong and we'll see where we're at at the end."
The Padres' closer is expected to be Fernando Rodney, who turns 39 on March 18. He developed tightness in his left hamstring during the Caribbean Series and said he's at about 85 percent.
"I feel good," he said Thursday. "It's another chance to be in uniform. I'm going to have to go out there and show up, the stuff I have, and they make a decision."
Rodney went from having 48 saves with Seattle and making the All-Star team in 2014 to having 16 last season before being traded to the Chicago Cubs on Aug. 27.
"Last year, I don't know exactly what happened," he said. "The first 20 games, I got, like, 16 saves, blew three. They took me out of the spot. If you have a guy who closed for you and got 48 saves the year before that, and then the next year you start a little bit slow, that' happens sometimes.. They decided not to put me in the games. I'm not good with that, but that's what happened."
Green said the Padres will bring Rodney along slowly.
"This guy wants to pitch every day. He loves pitching. I think we're going to have to bridle him a little bit and just bring him along a little slowly and he's OK with that progression. I love guys who want to pitch every day and that's who he is."
The first workout is Friday. The rest of the position players report Tuesday, with the first full-squad workout the following day.
------
Follow Bernie Wilson on Twitter at http://twitter.com/berniewilson
---
---