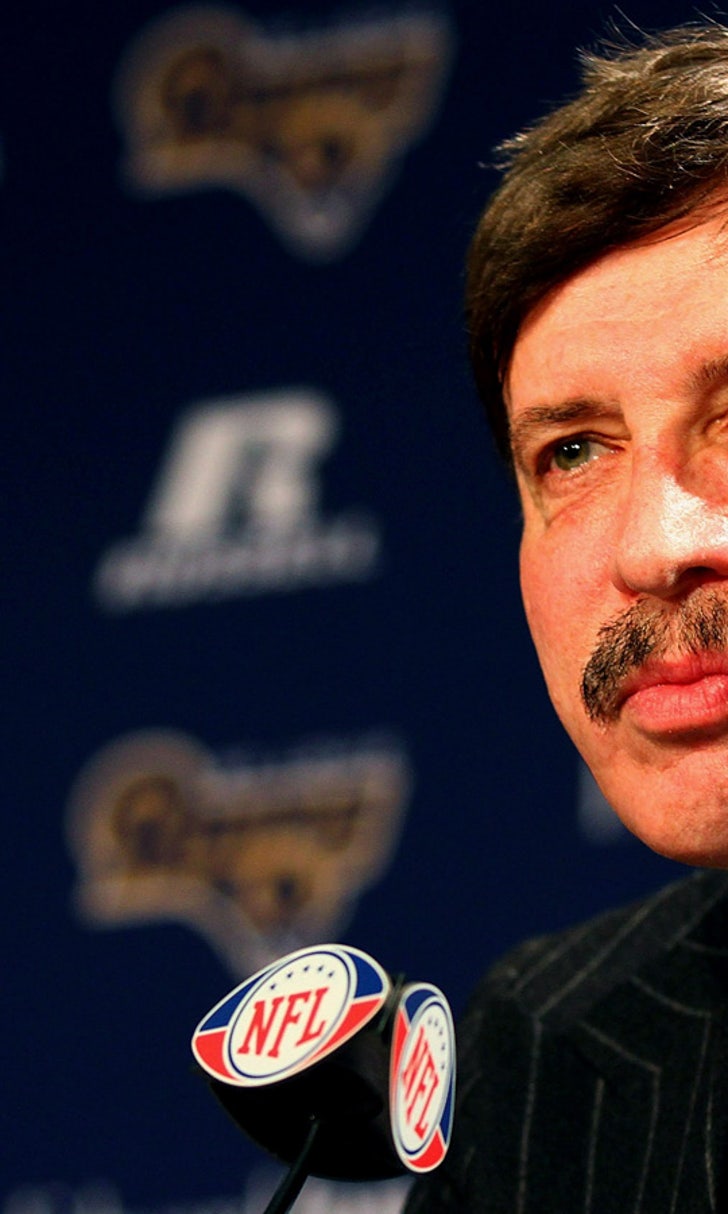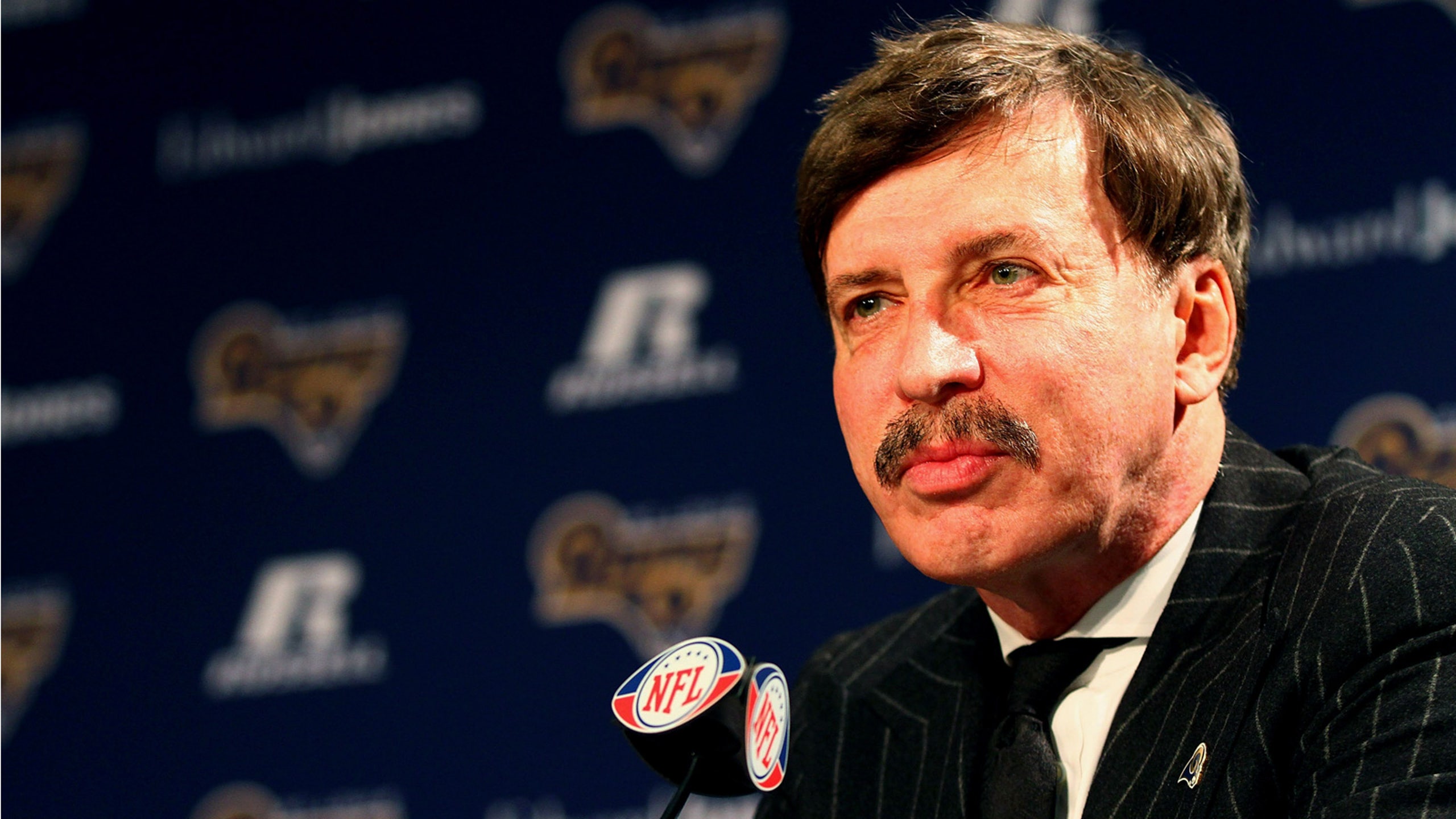 L.A. Rams return? Rumors grow as owner buys possible stadium site
BY foxsports • January 30, 2014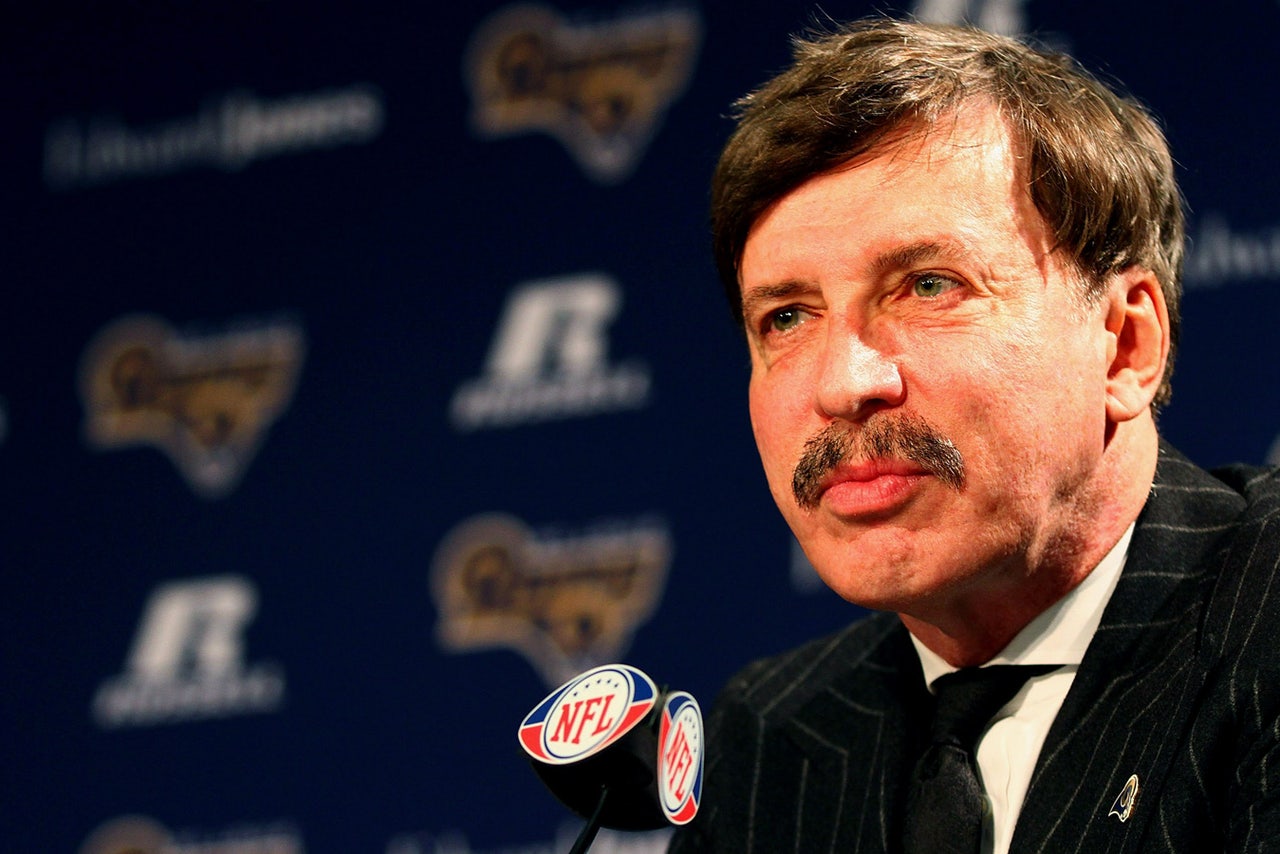 The owner of the St. Louis Rams has bought a large piece of land in Inglewood, Calif., that potentially could be used for an NFL stadium, multiple individuals with knowledge of the transaction have told The Los Angeles Times.
Within the last month, billionaire Stan Kroenke bought a 60-acre parking lot located between the Forum and Hollywood Park, according to individuals who spoke on condition of anonymity because they are not authorized to speak on behalf of the buyer or seller.
The purchase was confirmed on Friday.
Wal-Mart originally owned the land but sold it after failing to get public approval for a superstore. Madison Square Garden Co., which owns the Forum, had planned to buy the lot for an estimated $90 million in order to acquire more space for parking and possibly additional development. However, MSG was informed by Wal-Mart at the end of 2012 that the land had already been sold to an unnamed party. The individuals confirmed the buyer is Kroenke, a former Wal-Mart board member and husband of Ann Walton Kroenke, daughter of Wal-Mart co-founder Bud Walton. For years, Kroenke has owned a substantial amount of land in Southern California.
The Rams neither confirmed nor denied that Kroenke had purchased the land and declined to comment on the situation.
Los Angeles has been without an NFL franchise since the Rams and Raiders left after the 1994 season. Although relocating a franchise would be fraught with challenges, and the LA market repeatedly has been used as leverage to get stadium deals done in other cities, this is the first time an NFL owner has bought a piece of land in the LA area capable of accommodating a stadium.
The Rams have been unable to work out a stadium deal in St. Louis, and, according to the terms of their lease, are able to move after the 2014 season. Last February, the Rams won an arbitration case against the St. Louis Convention and Visitors Commission concerning upgrades to the Edward Jones Dome. The commission proposed spending $124 million to bring the venue up to date, but the Rams said the necessary renovations would cost about $700 million.
Kroenke's purchase of the LA-area land puts additional pressure on St. Louis to come to the bargaining table or risk losing its NFL team. However, 60 acres is probably too small to fit a stadium and the required parking.
An adjacent 238-acre site is owned by Stockbridge Capital Partners, which intends to transform the recently closed Hollywood Park Racetrack into a modern residential community, Hollywood Park Tomorrow, with development beginning this spring. It is unclear whether it would be possible or financially feasible for Kroenke to purchase some portion of that land for a stadium, especially one unlikely to be publicly financed in any way.
It is risky for an NFL owner to take an obvious step toward Los Angeles for a number of reasons.
First, Kroenke could be creating a lame-duck situation for the Rams in St. Louis, potentially driving down attendance dramatically, as was the case when teams that announced they would move lingered in the Houston and Cleveland markets.
In order to move, the Rams would need more than an escape clause in their lease. They would need to satisfy the NFL's relocation guidelines, which require a good-faith negotiation with St. Louis and/or the state of Missouri on a stadium plan. Because St. Louis has already shown a willingness to spend public money on a venue —€" something that will not happen in the LA market —€" that would make it more difficult for the Rams to get the NFL's blessing on a move.
The NFL effectively controls the LA market, because the league participates heavily in the financing of new stadiums and the awarding of Super Bowls.
In the post-9/11 era, there is a potential Federal Aviation Administration issue with building a stadium at or near Hollywood Park, which sits in the flight path of Los Angeles International Airport. Al Davis, then owner of the LA Raiders, got a Hollywood Park proposal approved in the 1990s, but the world was a different place then.
There probably would be a slew of other environmental challenges to building a stadium there -- among them traffic and parking issues -- particularly next to a large Hollywood Park Tomorrow development.
Already, there are two competing NFL stadium proposals in the Los Angeles area, one next to Staples Center, and another in the City of Industry. Both almost certainly would exert as much political and public pressure as possible to derail a third option.
Finally, a relocation would require a three-quarters majority vote of the league's 32 teams. The fact that the Rams already left this market would be a strike against them. What's more, a team filling the LA market would be a detriment to getting stadium deals done in San Diego and Oakland because it would deprive those teams of leverage in their home cities. A coalition of at least nine NFL owners could block any such move.
---
---