Ultimate Fighting Championship
Ultimate Fighting Championship
Jon Jones to Daniel Cormier: 'I'm going to make him my wife'
Published
Aug. 5, 2014 10:00 p.m. ET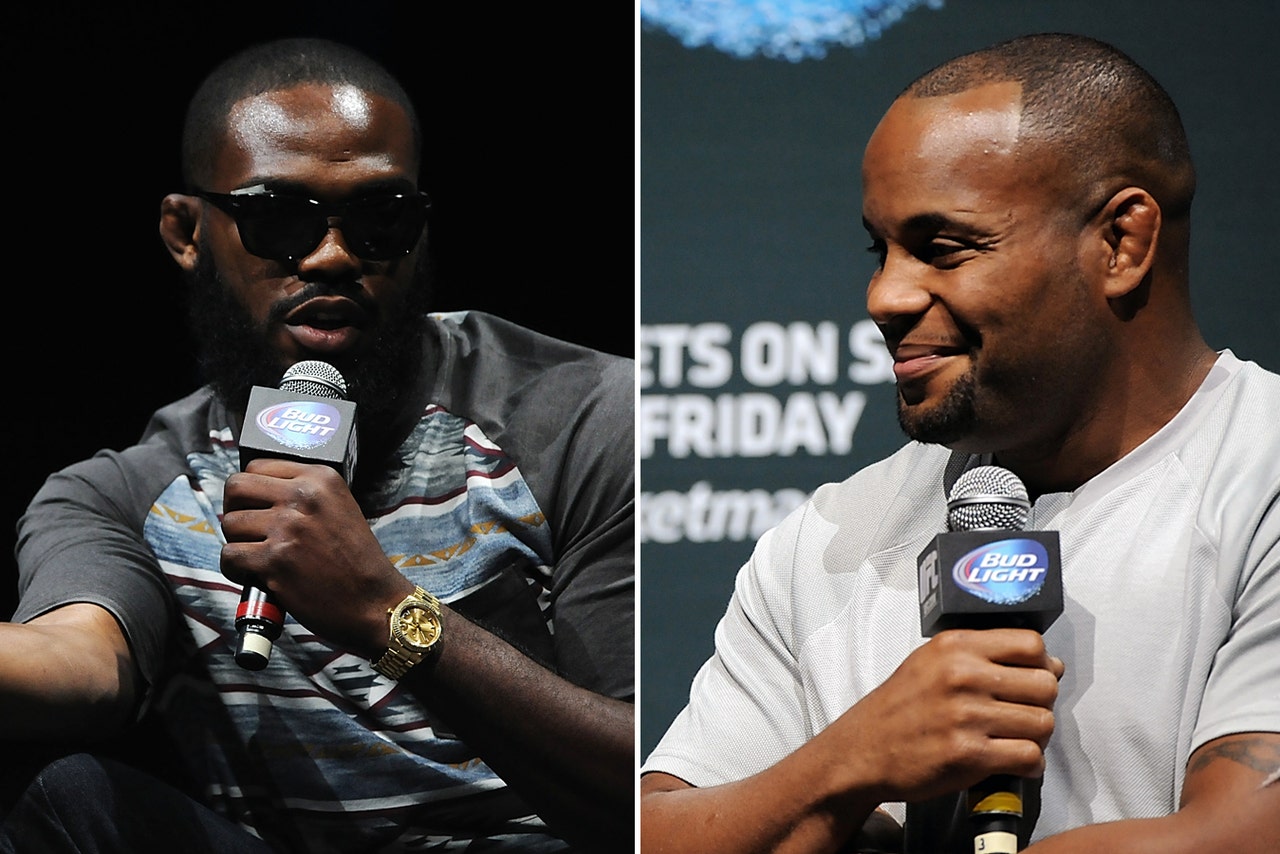 Maybe having back-to-back media days isn't always the best of ideas?
The UFC held their second consecutive press day, this time moving the festivities to Los Angeles just 24 hours after a brawl broke out in Las Vegas between UFC light heavyweight champion Jon Jones and his next opponent Daniel Cormier. For the better part of the last day, the sports world has been buzzing since Jones and Cormier launched into a street fight that literally ripped down the stage at the MGM Grand Hotel after a brief stare down that deteriorated into mayhem.
The two fighters traded barbs in a set of interviews later in the day on Monday, but Tuesday marked the first time they sat near each other since the raucous event happened in Las Vegas. But instead of exchanging some heated words after fighting the day before, Jones and Cormier ended up engaging in some of the most bizarre back and forth that's ever happened during a UFC fan question-and-answer period.
It all started when a question was raised about Cormier's wrestling and takedown defense when matched up against Jones. It was documented on Monday that part of the reason the two fighters started out at odds with each other came from a chance meeting they had a few years ago, backstage at a UFC event.
Jones and Cormier's accounts of the encounter differ of course, but essentially the UFC light heavyweight champion seemed to challenge the wrestling credentials of the former two-time Olympian and things gone downhill ever since. So following the question about wrestling, Jones took the opening to quiz Cormier on his credentials.
"Daniel, can I ask you a question? Could you kind of tell me some of your accolades cause I really don't know as much as I'd like to? In wrestling. Tell me about it," Jones said.
"I've won some big tournaments, I was an NCAA All-American, national champion multiple times over, but more than anything I was an Olympian twice," Cormier responded.
"What place did you take at the NCAAs?" Jones asked.
"Second," Cormier stated.
"Nice, I didn't know that."
It was an odd exchange, but things got even stranger when another fan asked the fighters about the weaknesses they see in their opponents.  Jones didn't return with a direct answer, but did say that his coaches have picked out several things that Cormier does incorrectly and if he does them on the night of their fight, he'll make him pay.
"He does have some tendencies," Jones said. "Every fighter has their tendencies and I have been able to pick out some pretty, pretty, pretty good tendencies that I will exploit against him. I can't really go over what his weaknesses are, but we've found many, many tendencies in his game."
Instead of coming back with a loud and obtrusive response to Jones' claims, Cormier actually agreed with him. He then proceeded to go as far as giving away a weakness he's shown in past fights that he needs to clean up before facing the champion in September. 
"I have tendencies and I know what he's talking about and they're glaring.  I know there's one thing that I do that has gotten me into trouble, if you want to call it trouble, because I haven't been in much trouble, but in the instance I did get a cut. It's that tendency I know he's talking about," Cormier stated.
"Don't think you're going to kick me in the head with your left leg."
Jones grabbed the microphone back and thanked Cormier for the information and then referred to his coach Greg Jackson with an infamous nickname he earned after UFC 151 was cancelled in 2012. Following an injury suffered to Dan Henderson that knocked him out of the main event against Jones, the champion opted to turn down a late notice replacement bout against Chael Sonnen after speaking to Jackson about the best course of action with only two weeks to go until the event.
The result was UFC president Dana White referring to Jackson as a 'sport killer' and apparently the champion remembers that nickname all too well.
"I wish Greg Jackson was here, I wish my sport killer was here," Jones said.  "But thank you for bringing that one to our attention."
The rest of the Q-and-A was just as strange, filled with some fans actually ribbing host Megan Olivi for dating flyweight contender Joseph Benavidez. Others were called out for giving Jones a hard time before the event by saying he was going to get smashed by Cormier and then asking for an autograph. One fan yelled something so offensive, Jones actually offered to engage in his second street fight in two days.
"Come up here and say it to my face, I dare you," Jones shouted.
While the two fighters rarely let each other speak without constant interruptions, Cormier did manage to pull off his best Jon Jones' impression, which even made the champion laugh at the time. The subject of Monday did come up at one point, but it was in regards to Jones' portrayal of the stare down as an "intimate" act and something "passionate," which drew a rather hearty chuckle from Cormier at the time.
Jones decided to up the ante with his comparison during Tuesday's fan session with one of the most off-putting "threats" ever levied against another fighter. 
"I'm going to make him my wife," Jones said. "You're going to be Mrs. Jones for the night. I'm going to rub on that big old belly and you're going to like it."
Following that particular diatribe, Olivi summed up the entire ordeal the best possible response.
"This is getting weird," Olivi said.
At least there were no riots incited this time, but that may be in large part due to the amount of security on hand at the event. Cormier noted when Jones joked about throwing a chair at him that even if he did, there was no chance he was making a move with L.A.'s finest surrounding the stage.
"The cops are here, I'm not moving," Cormier said.
In his defense, Jones did manage to give the best roast of the evening, but it had nothing to do with his opponent at UFC 178. Instead, the UFC champion opted to take aim at UFC public relations executive Dave Sholler, who was the unfortunate soul that tried to stop Jones from launching himself across the stage after Cormier pushed him during their stare down on Monday.
"Anybody but Dave Sholler," Jones said. "Come here Dave -- dude you sucked yesterday, where were you? From now on you do the women's face-off. I think Ronda (Rousey) would have done the same thing if not worse."
---
---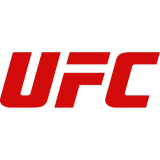 Get more from Ultimate Fighting Championship
Follow your favorites to get information about games, news and more
---